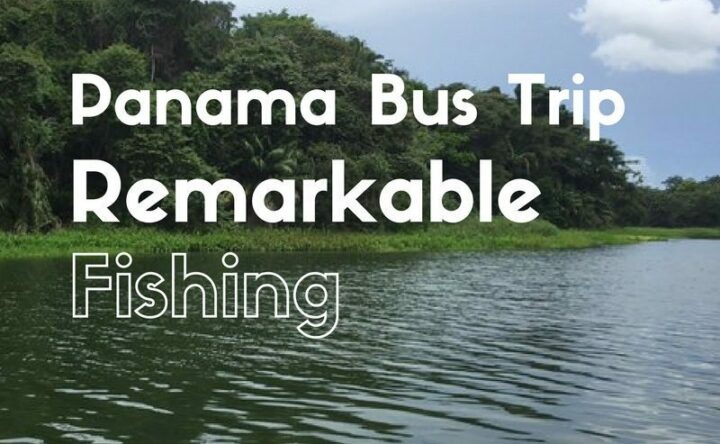 Guest Feature
Panama Bus Trip – Remarkable Fishing
By
|
Many men and women travel to the Panama to live, work and play. My reason for going to Panama was to take a fishing trip and to see my childhood home. I traveled there because I knew I could find a fishing trip that would fit my tight budget. Panama is world famous for fishing and is a popular retirement location for Americans looking to live on a frugal budget.
Arriving in Panama
I hopped on a Delta flight from Seattle and flew to Atlanta. At Atlanta, I boarded a direct flight to Panama City, Panama. Thanks, Delta!  The airport I flew into is called Tocumen Airport at Panama City, Panama.
Bus Ride to My Hotel
Clearing customs, I exited the cold air conditioning of the airport into the thick, humid night air. The air felt like a wet wool blanket. I moved quickly, looking for the bus stop. I reviewed a YouTube video to learn how to walk from the airport to the bus station at the front of the airport. Yes! Could I pay just fifty cents to get from Tocumen Airport to my hotel downtown and save $35? Well, I was on the bus. I had made it!
The driver raced the engine, and off we were!  The traffic was insane. Horns were blaring. Drivers bumper to bumper.  The exhaust fumes were stinging my eyes, and I could see the traffic building up in front of us. The driver turned up the music in the bus. We were a rolling mariachi band!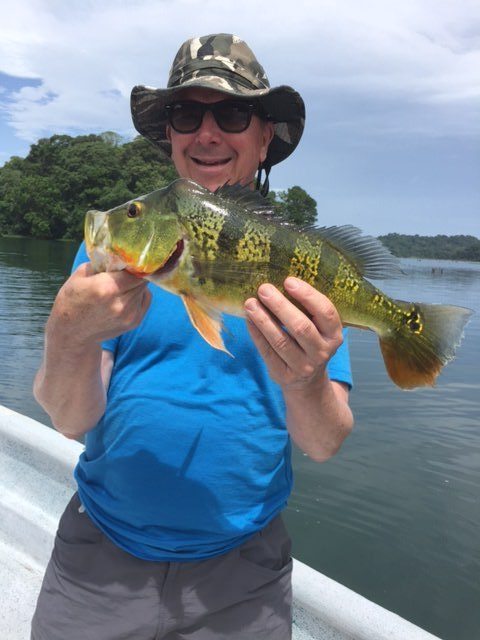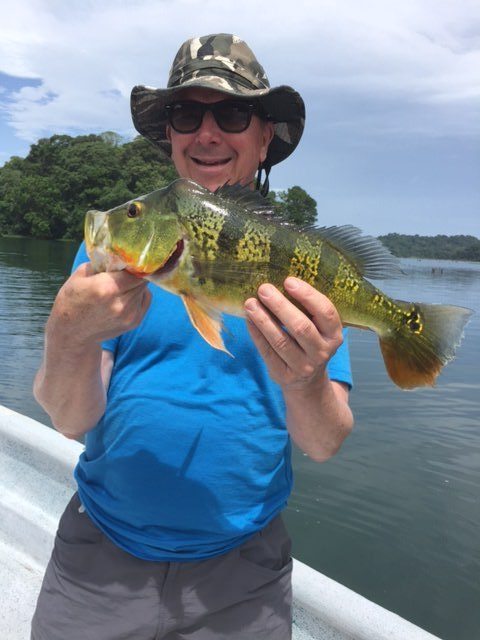 Traveling to Lake Gatun
The next morning, I met Rich, the owner of Panama Fishing. We left and jumped in his truck.
Rich described himself as a modern day adventurer. He had been to the Darien Jungle, Bolivia, all over Central and South America and was even bitten by a bat. I could tell that he was an experienced outdoorsman.
My game face was on. I was going to fish for the world-class peacock bass. The trip from my hotel to the Lake Gatun Marina took about thirty minutes. We passed former General Noriega's house.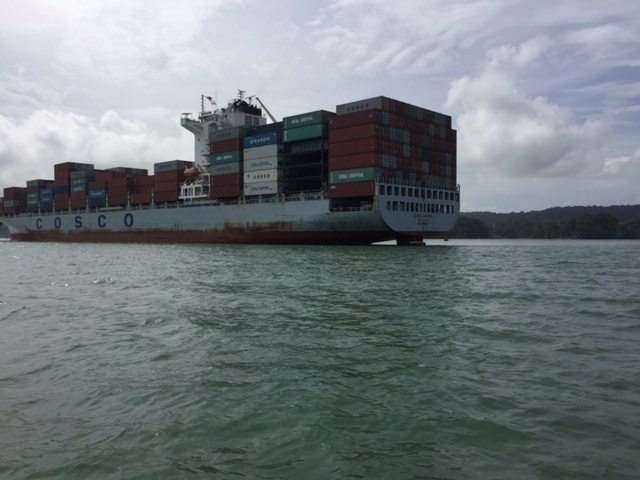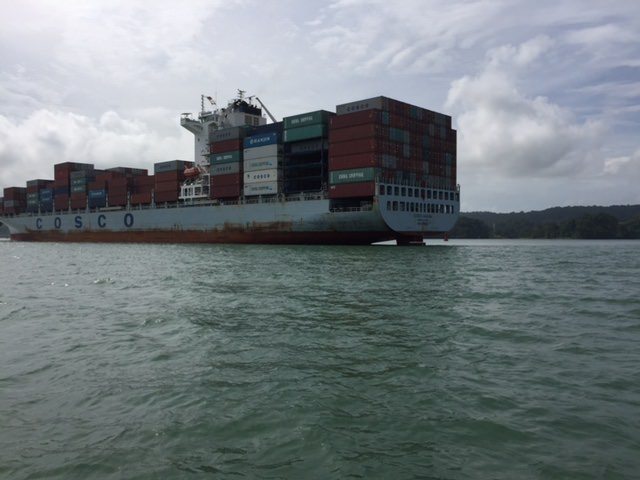 We arrived at the Lake Gatun Marina. Rich told me I would get a discount if I paid cash. Counting out $325 in small bills made me smile, it felt like a drug deal as I handed it to Rich. The peacock bass found in Panama, Brazil, and Florida are famous for fighting hard. They are excellent and taste similar to red snapper and grouper.
Ricky, a round man in his twenties, greeted me at the boat. He would be my guide for the day.  The vessel looked clean, and there was plenty of tackle ready. Ricky told me he was from Colombia.
The Fish Didn't Have a Chance
"I'll get you the fish," said Ricky over the roar of the outboard motor as we made our way to the fishing grounds. I liked what I heard. We passed several large ships transiting the canal. A ship from Germany loaded with cars cruised past us.
At the fishing grounds, many casts lead to strikes. I managed to land a couple of nice four pound Peacocks, and many smaller bass. I only wish my dad and brother were with me to experience it again.
Ricky looked at me as if to say I told you so. Indeed, he had brought me to the fish.  The money spent on this trip was already worth it – I could go home!  But, dozens of casts later I landed another nice four pounders.  I let both fish go, to grow to lunker size, and hopefully, be caught by a young kid.
Monkey Island
The day passed quickly, and on our return, we stopped at a small island.  Ricky pointed to the island's thick jungle vegetation.  "There.  See the monkeys?"
I saw four monkeys climbing and swinging in the trees.  These were Capuchin monkeys, native to the forests of Central and South America.
Travel Tip:  Always carry a flashlight and use it at night.  Panama does not maintain their sidewalks.  The streets are full of holes.
More posts from Jim
Panama Frugal Travel Itinerary – Fishing Trip 
I loved Iceland – Regardless of the Cost
Copyright © 2023 Capetown-Rio, Inc. USA. All rights reserved. Republishing is allowed only with written permission. All photography rights on this page belong to Capetown-Rio, Inc. and the author. Do you have a question, business proposal, or speaking opportunity? Please contact me here.