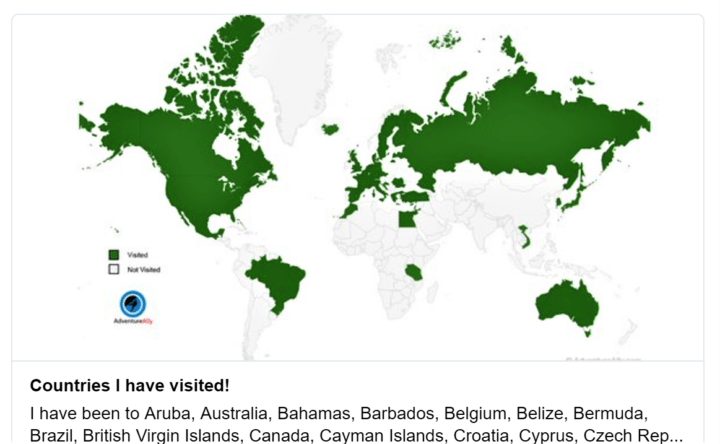 Itineraries
I travel alone as a solo woman at 50+. To help others' trip planning, here are my travel itineraries. The itineraries are from real trips. If you have the time, please share with us the routes you use.  We hope, by copying my plans, your travel planning will be more straightforward. Hopefully, you will feel the tips are straightforward for relaxed travel.  I sincerely hope the itineraries help you with your travel planning.
Itineraries – Best Solo Travel at all Stages of Life
Make planning easier. My routes save time and avoid the 'painful vacations.'
Planning is the most cumbersome and time-consuming part of travel. Therefore, some people make no plans. If you want to avoid the problems from not planning, try these itineraries. Remember, do whatever comes your way, that is safe. Some spontaneity makes travel more fun.
The Non-Plan Itinerary
Some people like to plan every detail. I don't. I usually buy my ticket with a departure and my return date, I consider this a plan. With one or two hotel night booked, I can decide if I should upgrade. The reason for this is all 4-star hotel are not the same. By doing this, when I get to the destination, my plan can change. This travel tip is an important one. My reason for this is I have to be comfortable. I have to get a good nights sleep to enjoy my trip. The wrong hotel can ruin a vacation. Therefore, all of these tips are my final itineraries. These are the trips that worked out well.
Remember, when you get to your final destination, you can always change your plans or make course corrections. Make the most out of your vacation. When an issue arises, fix it. Then move on to the fun part of travel. Don't let the little things get you down. Just move on to happier times.
My Goal is to Save You Money
Advice. All these Itineraries are that exact routes I have travel or the contributor use. We provide these as examples and useful suggestions. To help you, learn to make changes based on your budget, to save money, and save time.
Perhaps, these plans will take some of the drudgeries out of planning. I hope I can make your travel a little simpler and more valuable experience.
How Did She Do it?
Tip. This section 'what I did' and how I did it.
These ideas will help you learn 'how to create trips.' Hopefully, you feel like doing a happy dance when you read how easy it is to do it. Here are some travel hacks to save you money.
Read the links that interest you and follow the details to travel my plans.
Itineraries – Learn How to Plan Trips
Tip Warning: If your traveling we want you to know that everyone, everywhere isn't fluent in English. Please don't expect this. In most cases, I don't find language to be a barrier. Google helps!
Tip Warning:
Be sure your health can handle travel. Then check for global epidemics. Other local conditions for your final destination may affect your journey. Check for local health outbreaks. Remember to be aware of religious holidays. Check on the weather.
Last but not least, if traveling internationally, check for State Department warnings. Therefore, the best place to check before going abroad, visit the CDC website. Also, check for political situations with STEP.
Be flexible.
My itineraries, tips, and trips are always real. My destination and how I got to the locations are truthful and not paid endorsements. Additionally, my contributor friends, share their trip plans too. You may feel travel plans need to be specific. I hope these are specific yet offer freedom to seize the spontaneous moments also.
Our goal is to provide these solo female and male travelers tips to help you make your plans. We hope you find this list of helpful advice for safer solutions. We hope we also offer travelers the confidence to travel more.
If you are still unsure, consider joining a single travel group, or small group tours without individual supplement fees.
Final Tips For Great Travel
Take baby steps, build your confidence.
Also, know when to end a trip. Be tolerant, but know when to say 'its time to finish a journey.
Sometimes travel can be painful. Don't suffer. Upgrade or do what is necessary to have a pleasant time.
Your state of mind will make a bad situation better.
Stay calm!
Be positive and polite always.
Enjoy your journey and travel experience.
Try my trips. You will like them.
Words to Live By!
You never know where a dream can lead you.
My Itineraries
Africa
Asia
Australia
Europe
Near East
Middle East
South America
Brazil

Costa Rica
Panama Canal Zone – a Frugal Fishing Trip
USA
United States
Florida
National Parks
This list is regularly updated. Please check back regularly for updates.