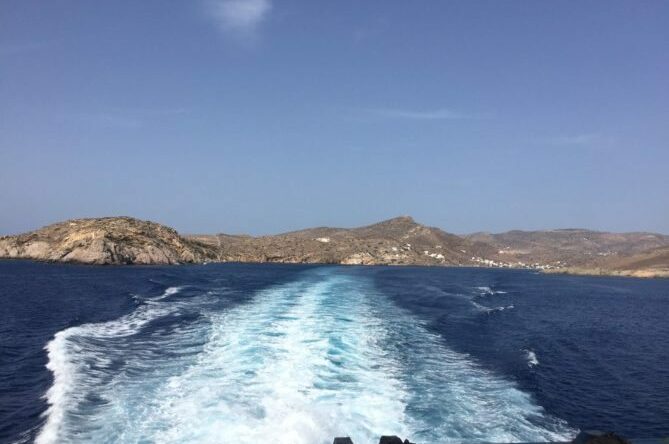 Jim Allen
Greece
Best Frugal Tips for Traveling Greece
By
|
Budget travel is fun but it can be challenging. It's about doing the best I can with what's around. I don't feel I always have to stay at five-star hotels to have fun! At the end of the day, it is about experiencing a new country, food, culture, and the people you meet along the way.
Frugal Tips for Traveling Greece
I've been budget traveling for many months now, and the advantages are enormous. From the savings on my room, I add fabulous excursions, and other fun things to make my Greek Vacation as positive as possible!
Hostels
A Greek Vacation seems like it costs a lot, but, it doesn't have to break the bank. I tend to choose to stay in hostels. For me, it's all about a value proposition. I can get just as clean taking a shower in a ten Euro a night hostel as I can in a hundred Euro a night hotel. Today's hostels are safe, clean and many offer meals, travel services and secure luggage storage.
For example, while in Athens, I stayed at the Student & Travelers Inn. I booked them on HostelWorld.com.
4 Heads to a Room
The last three nights in Greece, I booked a room in a four-person dorm for 12 Euros/night and had the whole place to myself! I also ate breakfast at the hostel. Two fried eggs, toast, a large glass of orange juice and a cup of Greek coffee for 6 Euros, that's hard to beat. I also used their travel service when I first arrived to buy tickets on the Blue Star Ferry to go to the island of Santorini.
The hostel computer turned out to be handy because I was robbed during my trip. Their computer was my communication life line back home. Having the hostel computer made it easier to replace my phone. The hostel was also in the Plaka, just below the Acropolis. The Plaka is considered to be one of the safest areas of Athens.
During my two weeks in Greece, I spent about $260 USD on accommodations or about $20 USD per day. I can take my savings and spend the money on other sightseeing excursions, cruises, horseback riding and dirt bike treks. My great Greek holiday was actually very inexpensive.
Use Local Transportation
Transportation in Greece is a great value. But, it isn't as safe as organized tours. Be aware of the need to stay informed and pay attention to your surroundings. Organized tours provide security and educational information, but tours cost more. A Greek holiday with lots of tours can be pretty pricey. Try using public transportation to save money, but, it might cost more time.
Athens to Delphi
I traveled from Athens to Delphi using local transportation. From Syntagma Square, I caught the metro to the Attica station that cost me 1.60 Euro. I then transferred to a local bus that dropped me off at Larissa bus station. I paid 26.00 Euro for a round trip ticket to Delphi. The bus was immaculate and comfortable. The trip took three hours each way.
My coach driver would not allow passengers to bring food or drinks on board. Probably because he was responsible for keeping the bus clean and it was immaculate! By the way, I found tours departing from Athens to Delphi. Most tours were well over 50 USD. Take free walking tours instead of joining tours.
Athens Arrival
When I arrived at Athens Airport (Eleftherios Venizelos), I took a bus from the airport to Syntagma Square, then walked to my hostel. The bus fare was 6 Euros. The trip from the airport to Syntagma Square takes about 45 minutes, depending on traffic. After leaving the arrivals hall, exit and turn right. You'll see a kiosk selling tickets. The bus number was X95. The buses are safe and clean and run 24 hours from the airport to Athens and back.
Syntagma Square to Piraeus Port
I also used the metro to travel from Syntagma Square to the Piraeus port, where the ferries depart to the Greek Islands. When riding the ferries, bring plenty of snacks because food and drinks are expensive.
I did a lot of walking while on the island of Naxos. I took a bus from the Naxos town center to a small mountain town 15 kilometers away. The cost was about 1.60 Euros. I walked back the 15 kilometers to town. Olive groves, rolling hills, and windswept mountain passes made the walk scenic. I saw things walking that I would never have noticed from sitting on a bus.
When I am home, I always use local transportation to get to and from the airport. I take a bus and a train, and the journey costs me $4.75 each way. Keep in mind, you'll save time with a taxi, but you'll miss the journey.
Find Local Markets And Drink Bottled Water
On my Greek Holiday, I found, every city always has a farmers market or two that offer food and drink for cheap. Supermarkets are usually not the most affordable choice. The market, hidden in an alleyway on Paros island and struck gold. A 1.5 liter of water cost .40 Euros. Apples and pears at this market were .25 Euros a piece. Stocking up on food made my walks and my trip home much easier.
Athens Water
Is it safe to drink the water in Athens? Drink or not to drink wasn't clear to me. When in doubt, I drink bottled water. Athenians seem to drink a lot of bottled water and shun the tap water. The reason why locals don't drink the water is that it is desalinated water and tastes funny. The tap water is drinkable, but not the tastiest.
Since my favorite drink is water, I drink mostly water. That might not work for some people. But, I am not picky. So I drink bottled water. Do you?
Other Ways to Save
When traveling as a solo traveler on my Greek vacation, I eat two meals a day, breakfast and an afternoon lunch. These two meals keep me full. If I need more food I snack. Snacking is my favorite thing to do rather than eatting a full meal. I confess I'm a late in the day and late night snacker. When and if I am hungry, I eat.
Small packets of Woolite laundry soap come with me while traveling. When wash day arrives, I use the hostel sink. Since most of my clothing is Merino wool, it dries very quickly and is wearable the next morning. No laundromats. No hassles. Money saved for a nice meal!
Use Cash
When I have to use cash, I do, but sometimes there isn't much of a choice. The merchants and restaurants in Greece all want Euros. The use of credit cards is discouraged by the merchants. Here is an experience I had that lead me to this point of view. While hiking on Santorini, I stopped at a restaurant for a salad. I pulled out my credit card, and the waiter grimaced, saying that I did not meet the "minimum" to use the credit card. The only place I was able to use a credit card was at the Blue Star Ferry offices. The beauty of carrying cash is you will ration it wisely. In the end, you'll probably spend less than if you use a credit card. Plus you won't arrive home to find a large credit card bill in your mailbox. Ask locals for advice.
Cheap Eats
I always use the word "cheap" when asking for restaurant recommendations. It has paid off several times. One of the recommendations is Maro's Taverna in  Naxos. If I like a restaurant, I go back over and over. Some travelers want variety. I want a guaranteed 'cheap' meal that tastes great. I ate all my meals at one restaurant. Why? The food was dirt cheap, prepared magnificently and the portions were gigantic. Just because I use the word "cheap" doesn't mean I'm cheap. What cheap means to me is value for my dollar. This restaurant, ironically, was directly in the middle of the tourist bubble. Imagine! I find value and one of the best meals, I have ever had, in the tourist bubble. Go to Maro's Taverna when on Naxos island. I loved it, and Maro's will thank you for coming.
Travel Tip: Carry a small first aid kit when traveling to avoid major problems later.
Copyright © 2022 Capetown-Rio, Inc. USA. All rights reserved. Republishing is allowed only with written permission. All photography rights on this page belong to Capetown-Rio, Inc. and the author. Do you have a question, business proposal, or speaking opportunity? Please contact me here.