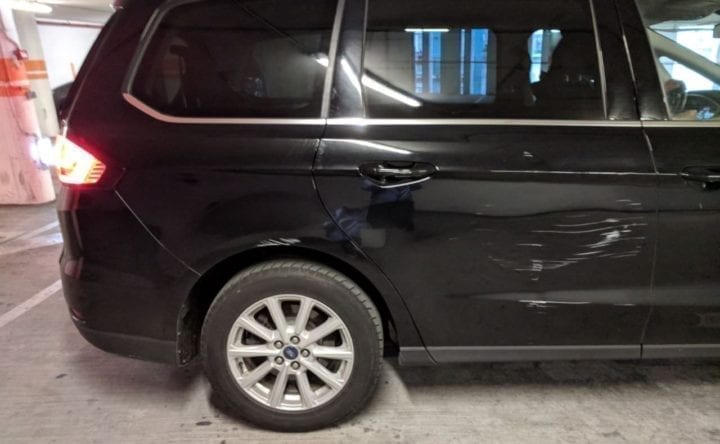 Portugal
All About Lisbon and How to Handle A Rental Car Accident
By
|
As we head to another Airbnb apartment, we can't find a way into the narrow street. Four metal posts block the road. Our driver questions if he should enter behind a man who has a pass which lowers the barricade. Fortunately, we didn't follow the car. If we had, we would have destroyed the rental car. We are stuck on the street in a large van. The van drives off, when, out of nowhere, Lisbon's narrow street and a building attacks our rental car. Without warning, we have a car accident. Driving in our damaged rental car, we park it and focus on Lisbon.
Here is the story and how to handle a rental car Accident in Lisbon or anywhere.
Lisbon Car Accident. Narrow Street Attacks Rental Car.
Let's start at the beginning of our Lisbon experience. Arriving in Lisbon, we stop for what else, another meal and more food. Shopping at the centrally located, upscale Lisbon Mall, Centro Vasco Da Gama whose location is well known to most tourist except for us. As usual, the fanatical hunt for food begins. Why three meals a day is not enough for these kids is beyond me.
Why is this poor women's identity tied to and irrelevantly connected to her kids chewing?  I thought we were here to see Lisbon. But, maybe there is a reason for forcing food on the kids constantly, perhaps it is a form of bribing the kids with food for compliance. It was interesting to watch.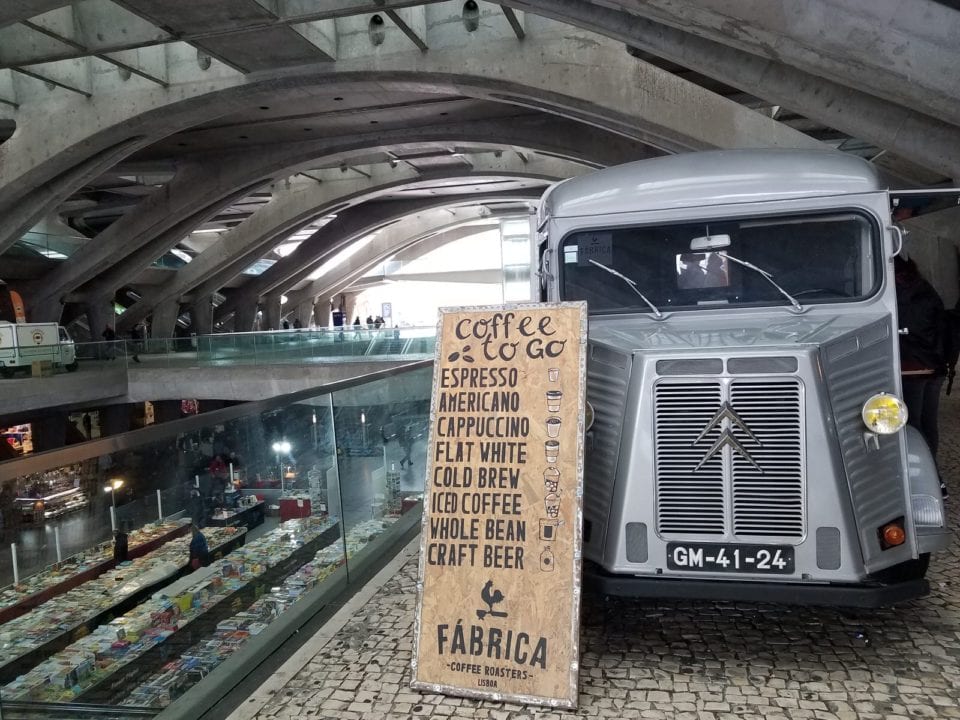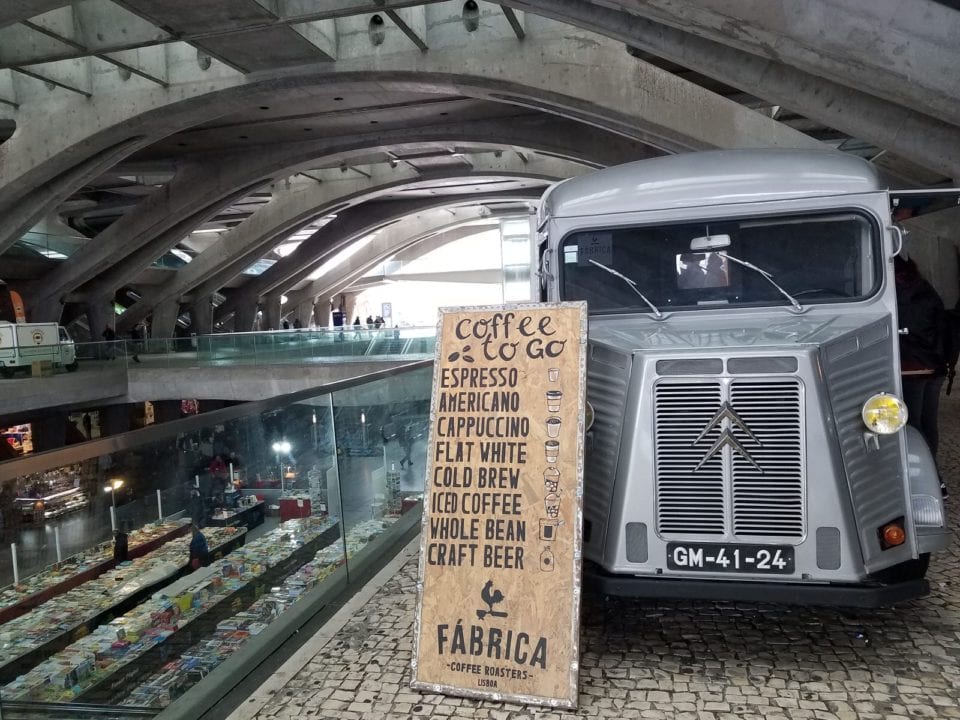 Lisbon's Central Metro Gare do Oriente
We walk across the street to the Lisbon's gorgeous modern, glass enclosed, Central Metro station Gare do Oriente. The Central Metro station is where public buses, metro, and trains arrive and take passengers all over Lisbon. This central location makes Lisbon extremely easy to reach most locations in Lisbon by public transportation. You certainly don't need a rental car in Lisbon. Public transportation is great.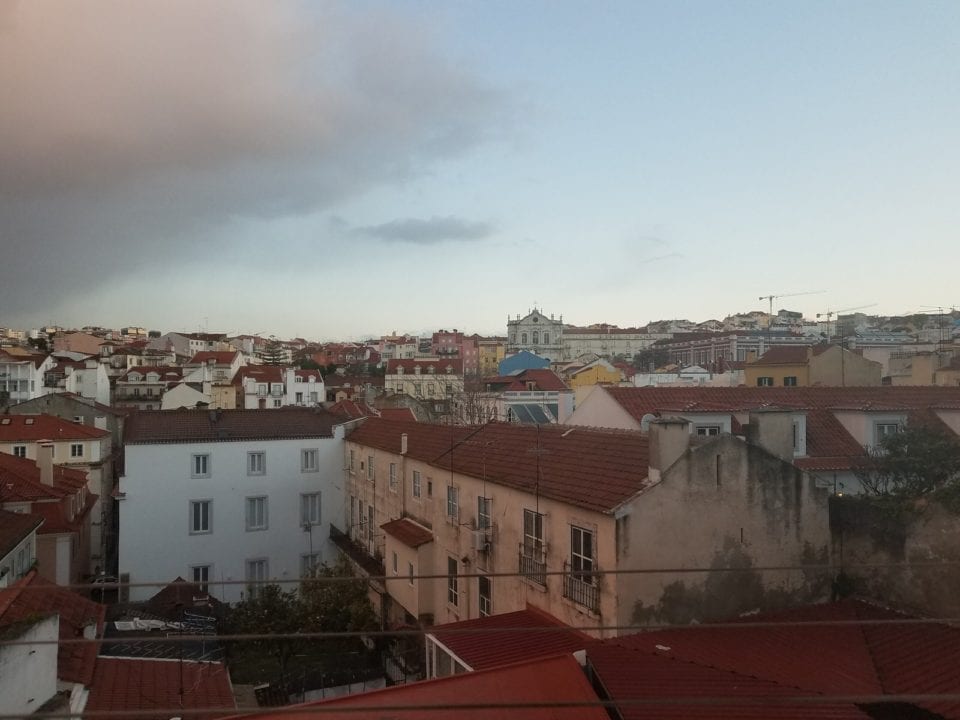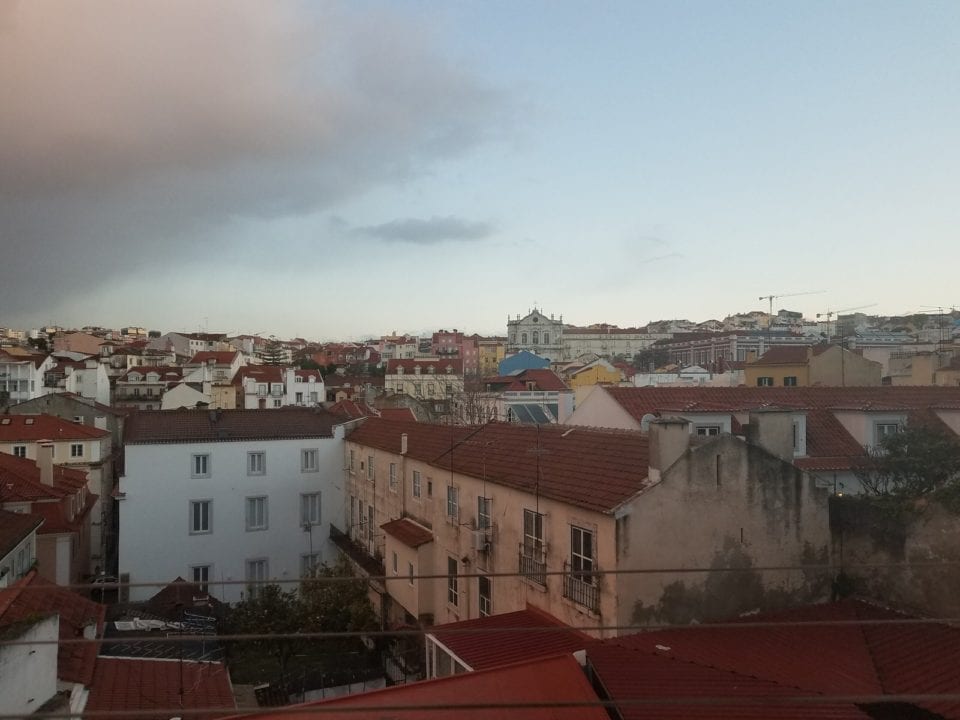 Hotels Along Station Stops
In Lisbon, as I said, you don't need to rent a car. There is a wide variety of hotels near all the station stops. Mass transit can take you all around Lisbon and to the outer areas too. Walk where you want, Lisbon prides itself as a walking-friendly city.
Vacationers, tourists, and travelers can choose hotels on the transit stop. Some travelers like to stay near the Lisbon Zoo, or the high-end hotels along Rua Garrett, or other tourist locations. There are food trucks inside the central station that looked pretty great, so give them a try, I wish I had.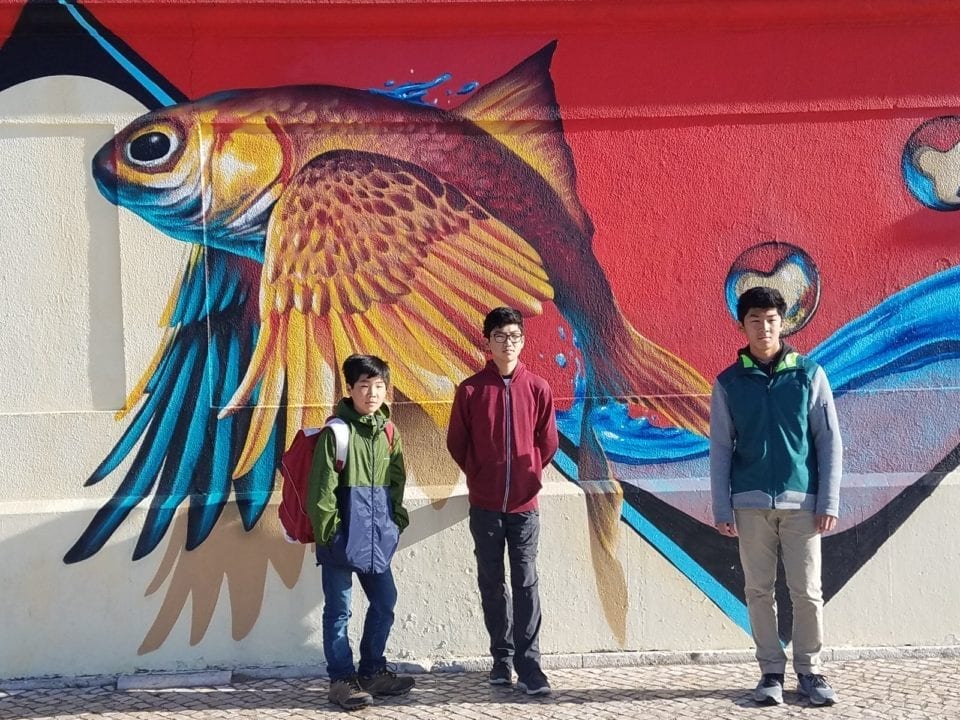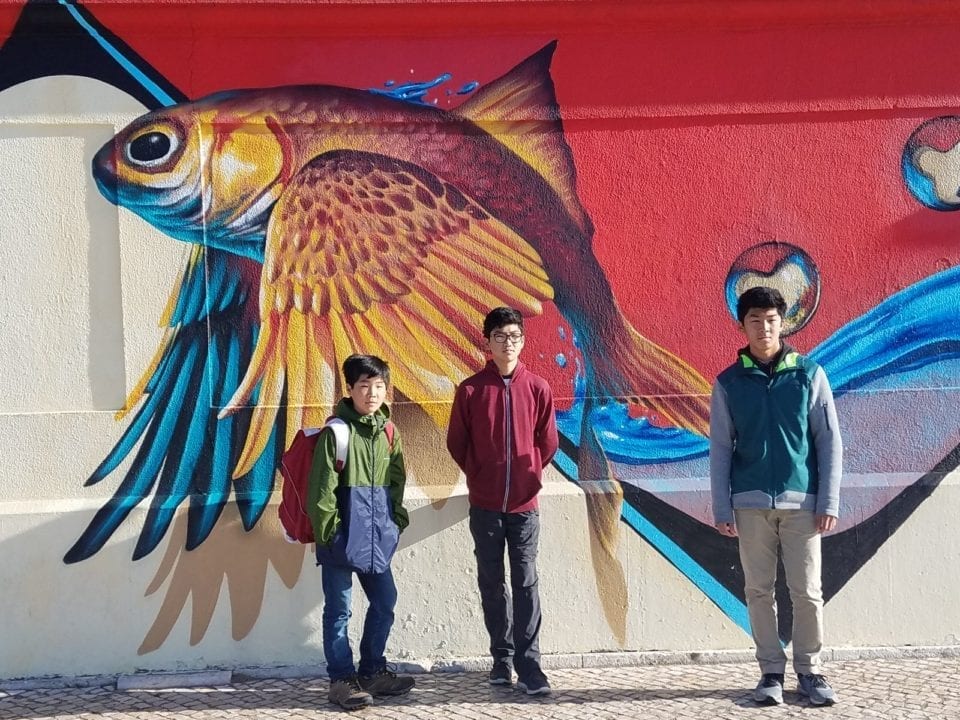 Vasco de Gamo Mall
Back across the street, we walk into the Lisbon Mall. We wander and wonder at the amazing displays. One person buys a Portuguese SIM for a mobile phone to get access to the data plan and to avoid roaming charges while using Google maps.
We continue to hunt for food, and more food, our constant battle because of the mother food critic.
The Vasco de Gamo Mall favorably reviews are entirely accurate and the food was excellent at each of the food booths, we tried 6 of them! From the mall, we saw Vasco da Gama Tower and Vasco da Gama Bridge.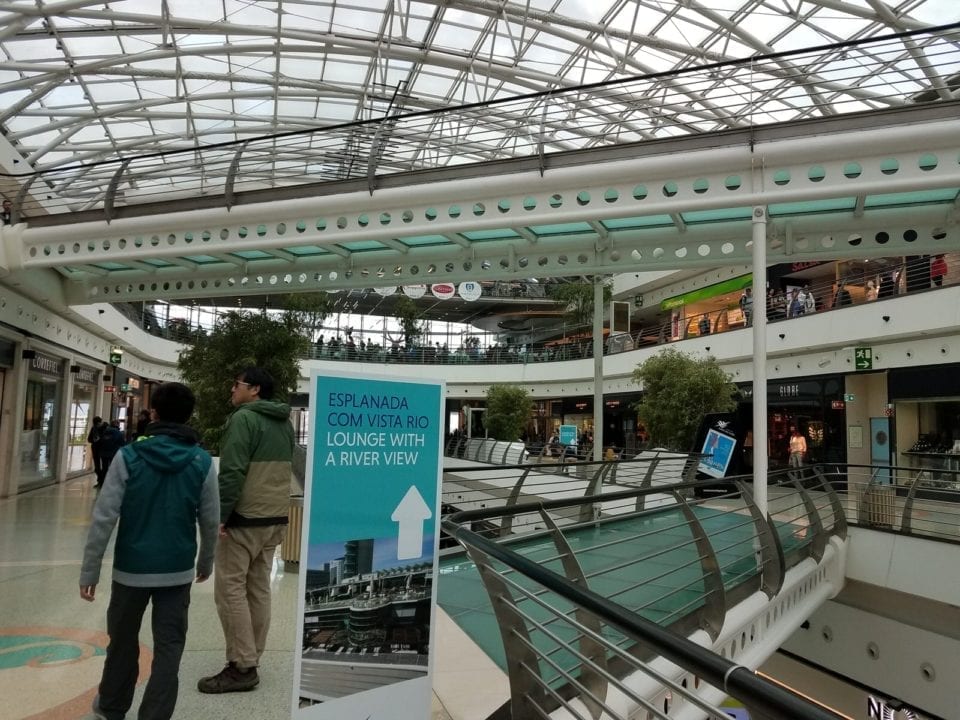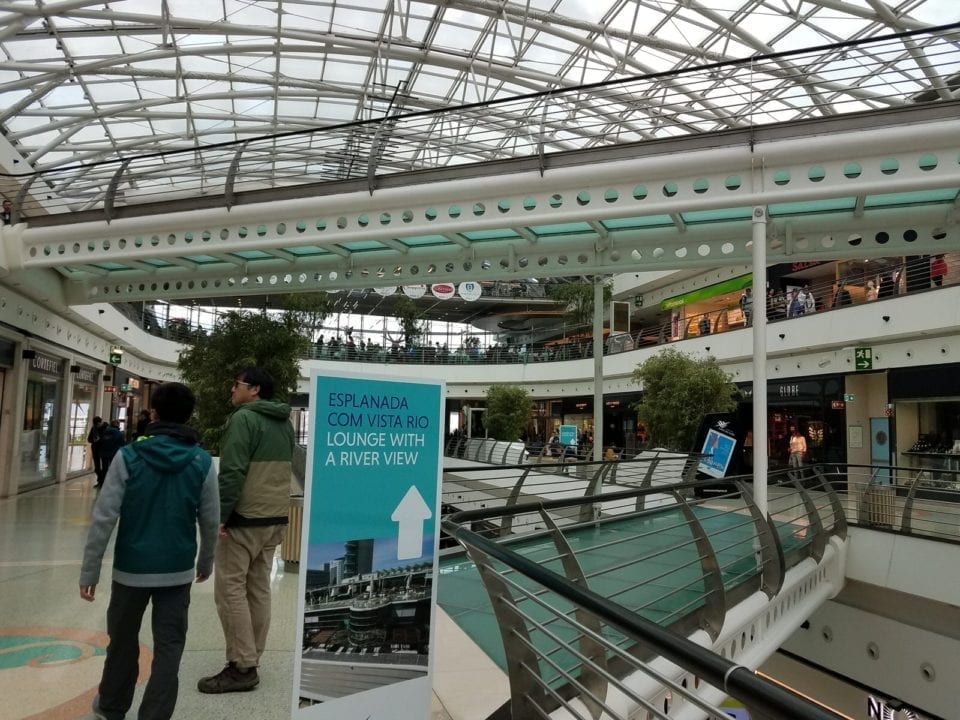 No Warning from Airbnb Owner
Now it's 3:00 PM so we head to our Airbnb. The Airbnb owner gave no warning about any driving issues or where to park. Unfortunately, the emails from the owner didn't warn us about the lack of access to the flat. She especially didn't warn us about the need for a gate key pass to lower the barricades to drive on the flat's street, or the need to pay for parking, or the seriously narrow street, and the flat's hard to reach location.
Lisbon is a terrible place to drive a car, but especially a van because the streets are narrow, cobblestone streets with limited visibility. Seriously, vans don't fit most of the streets of Lisbon, but, we didn't know that when we rented the flat or the car. One other point, if you see a sign on the road that says – STOP. It's a good idea to STOP.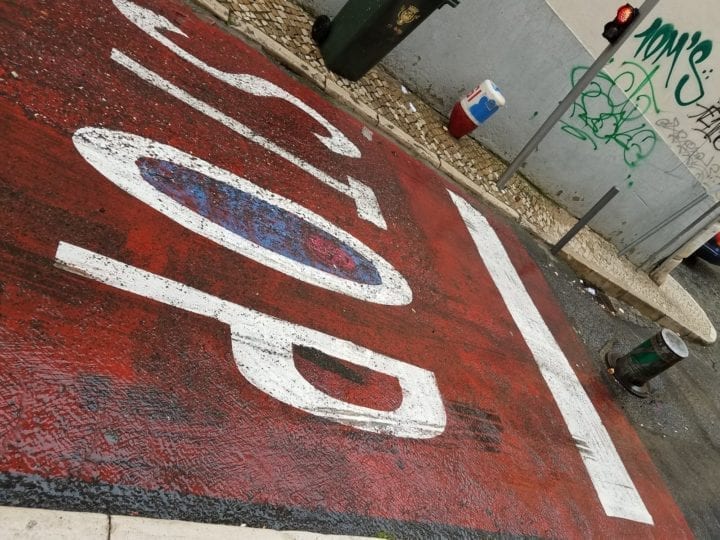 Rental Car Damage
Driving down the narrow street to find another way to reach the Airbnb apartment, a skinny little Lisbon street, and a giant building grabbed the car, scratched the entire passenger side, and damaged the area over the rear passenger wheel. The street did it, certainly not the driver.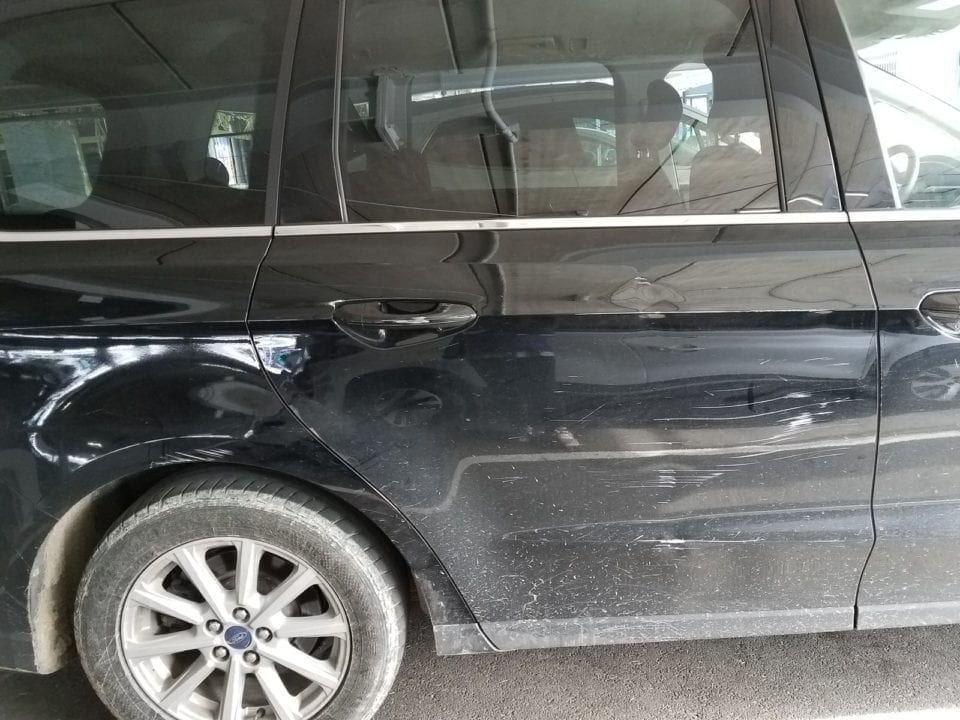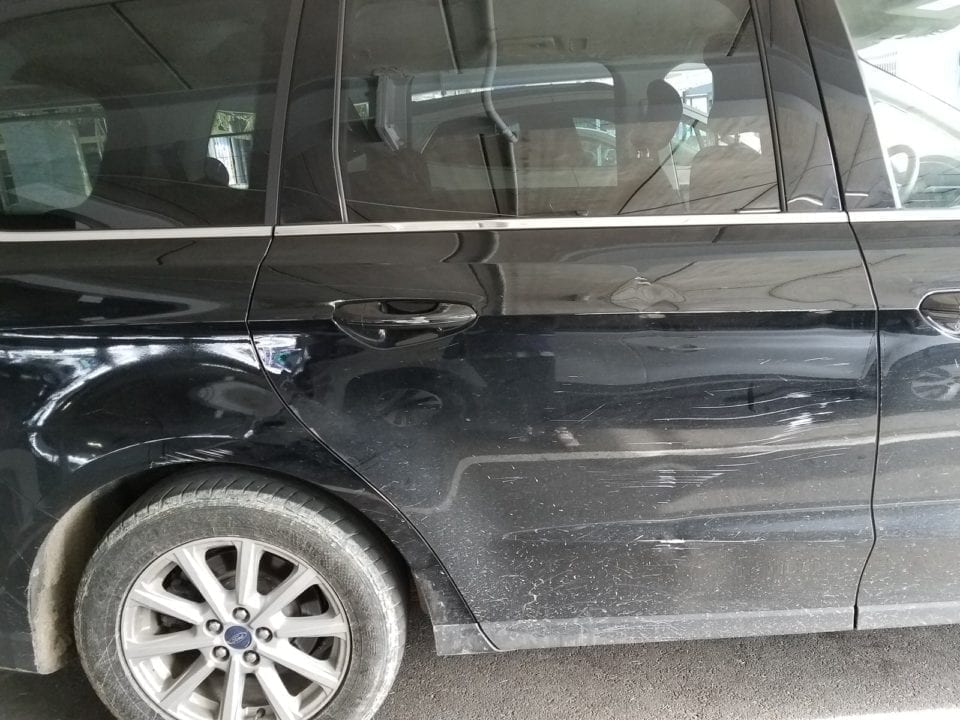 How to Handle Lisbon Car Accident – the Details
Yes, without provocation, the narrow street clobbered the rental car damaging the passenger with scratches about 4 feet long. Blaming the street for the car accident is reasonable, it's the kindest and only thing to do.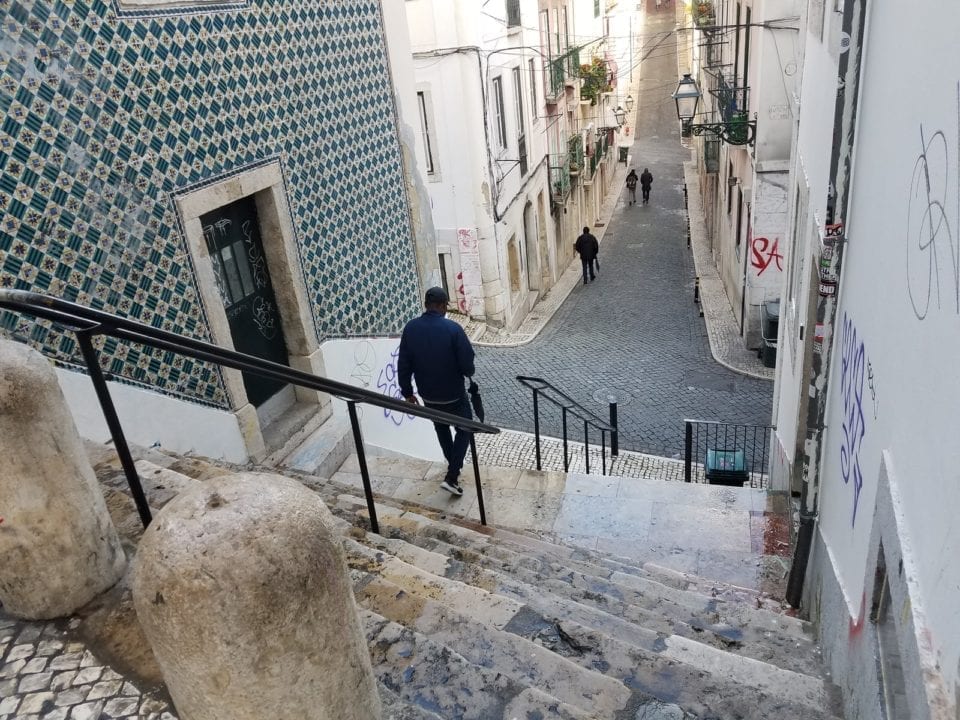 Rental car damage, damage claim, and more trip drama will continue. I have to say, the driver handled the situation maturely, flawlessly, with sincerity, kindness, and support. Great person to travel with for sure.
Lisbon Airbnb
The car accident happens with two people in the car, while four of us look for the Lisbon Airbnb by walking along the street. We share the address with the realtor we found on the street and thanks to him, we make it to the apartment! The two in the car get the car safely parked in a garage and leave it there for two days while we see the sites in Lisbon.
The flat is small but, warm, and it is quiet, no barking dogs!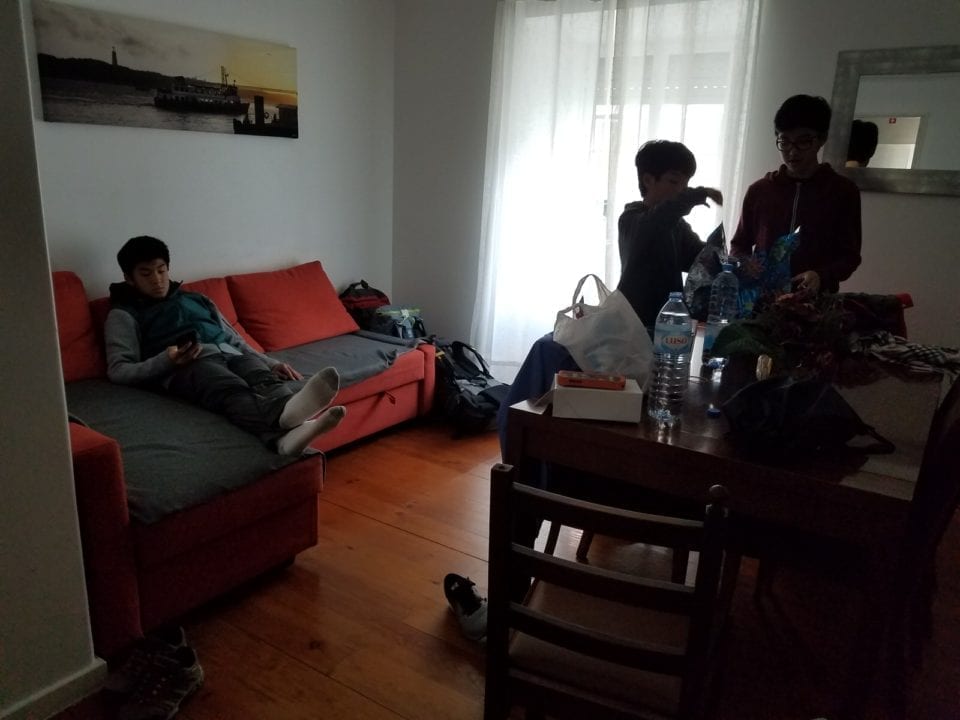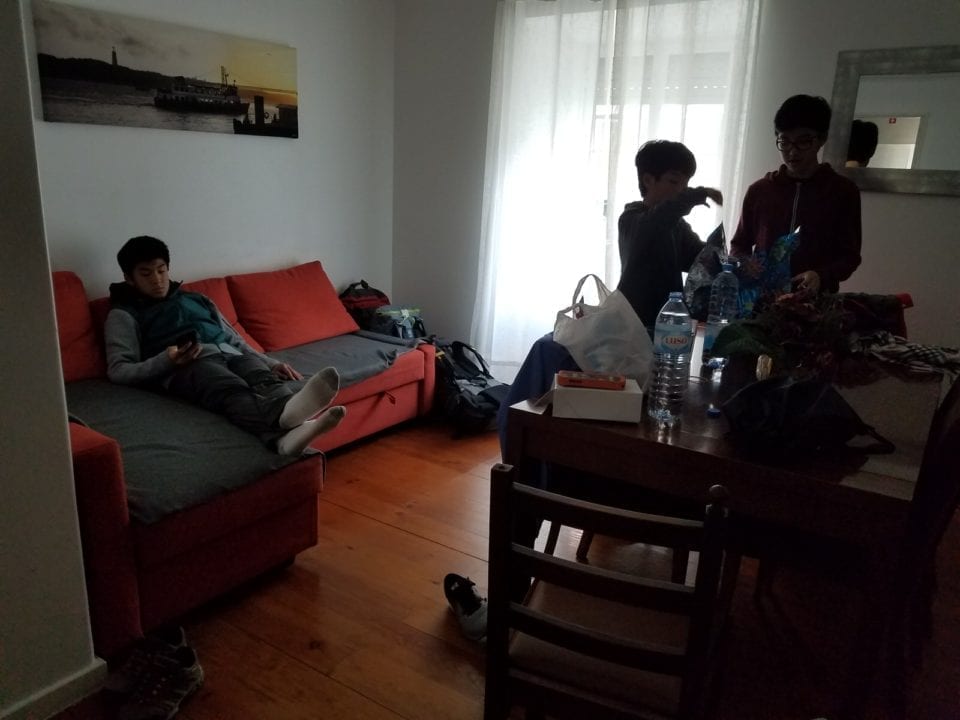 Rental Car Accident in Lisbon – Damage Deposit
Traveling has its pitfalls. Car accidents happen. First, as long as no one is hurt, I believe, we don't have any real problem. It's a non-event, it's just an accident. When our Lisbon car accident occurred, that is how we looked at it. It was a non-event because lucky for us, the car is a rental. Secondly, always rent a car using American Express. We rented our car using my Amex card with Amex Assurance benefit. The additional benefit includes damage deposit coverage without paying for extra daily add-on car insurance fees. This is a great benefit, just for cases like ours when the rental gets an ow-wee.
What Amex Assurance doesn't tell travelers is it takes forever and requires daily follow-up phone calls. The time-consuming part is all the verifying that is required. Keep sending in and answering all the emails. Once the Amex Assurance receives all your documents, they take if over so make sure you give them permission to represent you. What Amex Assurance doesn't tell you is what happens when the rental agency doesn't send in their half of the paperwork to them. Which is what happened in our case. It seems the rental agency never repaired our car. The final bit of advice is its hard to owe for car damage that isn't repaired. My advice is to use your Amex card when renting a car and let Amex Assurance deal with the Rental agency and the games they seem to play.
Rental Car Damage & Car Repair Costs
Rental car agencies must show the damaged car's repair cost. What happens when they don't supply the paperwork? To be continued, because now I wait for 90 days then I will know. This saga continues, more drama, more months of follow up after the event to get the insurance claim resolved. Still today, no refund to me. Darn. The drama of travel and the lesson it teaches is tolerance.
Well, at least I got to see the Atlantic Ocean from Lisbon, Torre de Belem, and the 25 de Abril Bridge which looks like the Golden Gate Bridge. Video of Lisbon 25 de Abril Bridge.
Picking a Good Car When Traveling – Is a Chore You Can Enjoy
Copyright © 2022 Capetown-Rio, Inc. USA. All rights reserved. Republishing is allowed only with written permission. All photography rights on this page belong to Capetown-Rio, Inc. and the author. Do you have a question, business proposal, or speaking opportunity? Please contact me here.