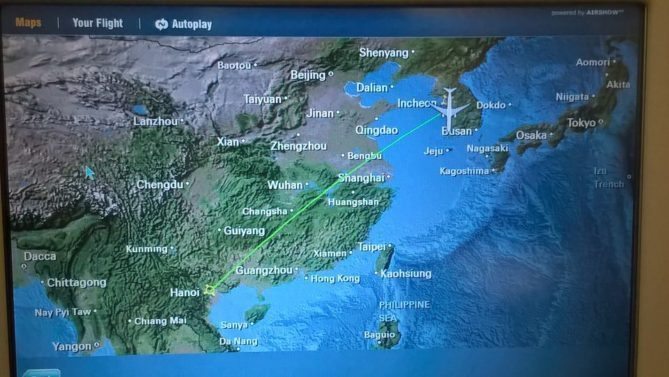 Advice
Vietnam 3 Best Hits and Misses
By
|
Back in Seattle, I thought about Vietnam 3 Best Hits and Misses; it makes me reflect on the trips highlight reel. My conclusion about Vietnam is if you can go it's worth seeing. Here are my Thumbs Up and Thumbs Down in Vietnam.
Map of Vietnam. Vietnam is geographically diverse and ethnically diverse. At the Entomology Museum, we found this entomology map, a little hard to see but each color represents an ethnic group.
Vietnam 3 Best Hits and Misses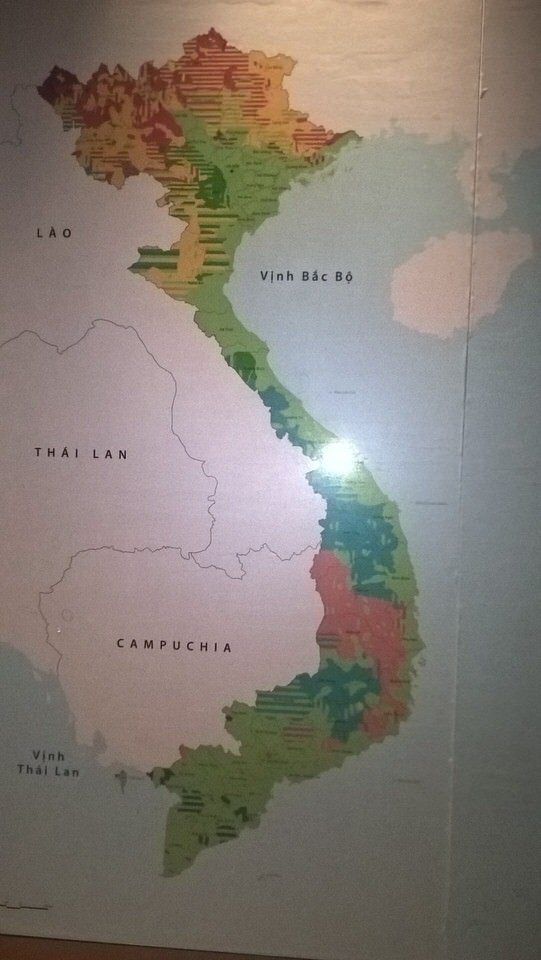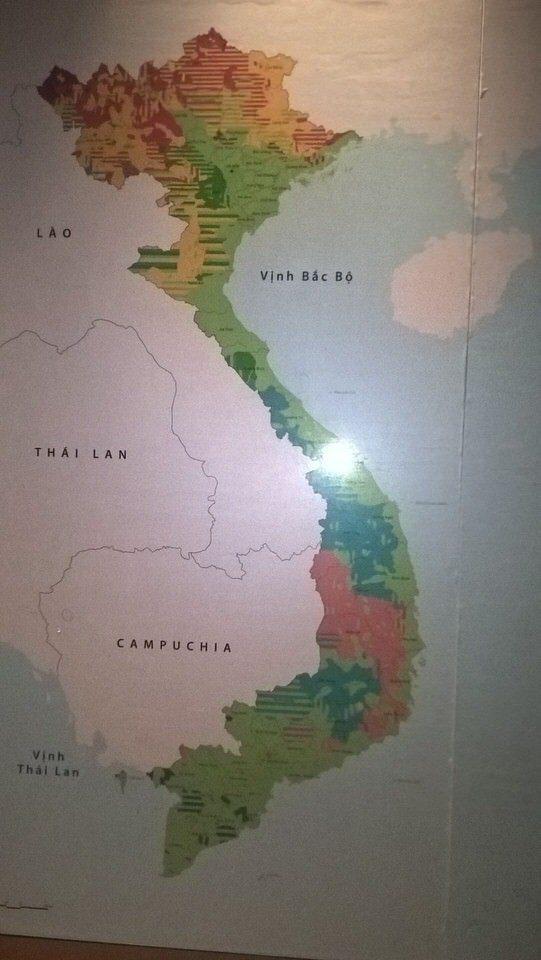 In Vietnam, pets are a status symbol. People live in close quarters in this ancient city.
Positive and Noteworthy points of Vietnam
Exchange rate
Genuine kindness of the people and hospitality
Value of your money, food, transportation and accommodations
Negatives to consider about Vietnam
Transportation infrastructure
Transportation comfort
Pollution

Even though it was wet, Sa Pa was my favorite
The reason it is my favorite is because I liked the changing weather of Sa Pa, Vietnam. The changing weather reminds me of Seattle, and the low cloud cover made me feel nostalgic. The rain almost made the heat bearable. I liked that Sa Pa looks like the land of the Hobbits. My daughter hated the little women of the streets persistence. Their constant assault on us, their pushiness, shoving, and sell anything and everything was just their way. They were desperate to sell their goods. I thought they were harmless. For her, it made it hard to go in the streets because they were too aggressive.
Sa Pa, Vietnam
I liked the Sa Pa, Vietnam merchants. (who are different than the little women). In the shops, the merchants were gentle and genuinely wanted to help, unlike other areas in Vietnam that had very aggressive sales people, who were mostly women.
Good, inexpensive pedicures and massages about $6.00
Ha Long Bay was like Avatar Land
I felt transported back to Avatar the movie in Ha Long Bay. It was romantic, wonderfully picturesque, but Ha Long Bay will also appear in my least favorites and misses. The reason it appears on both lists is that of the lack environmental stewardship. I feel tourism could destroy this amazing place.
It's a large area. Here is a map of Ha Long Bay.


Hanoi, friendship, and food go together
Hanoi is a city I would return to in a heartbeat. A three-day trip, as part of another trip, would be fun. The food was fresh, original, and not too spicy. I thought the best food was in Hanoi. The streets were busy but not so busy that I got scared of the motorbikes. The city which was more like a village or town wasn't as dirty as other cities in Vietnam. It was very crowded. Hanoi was navigable by maps, even if I didn't speak the language.
Friend of a Friend
A friend from work Alexander introduced me to Cuong. Cuong meet with me at our hotel lobby. We decided to meet up later and went out for fish and ice cream. He took us to my favorite restaurant in Vietnam. Cuong created one of my best experiences in Vietnam.
I loved talking with him. His English skills were fabulous, and we shared the same sensibility on food. He introduced us to a fish dish with fresh herbs fried in hot oil. This dish didn't upset my stomach. It was light tasting not 'oily' like fried fish in the USA.
KC and Cuong
Look how much KC and Cuong are concentrating on the food at Cha Ca La. Honestly, this meal was outstanding, fresh from the sea to the plate. Don't go to the knock off restaurant across the street. Cha Ca La restaurant is upstairs, not on the street level. Our friends went to the street level restaurant with a similar name and got sick from the food. Vietnamese restaurateurs like to copy successful restaurants like Cha Ca La. They create "knock-offs" of good restaurants. "Knock-off" restaurants are everywhere, so just be aware, when in Vietnam try to find the original.
Cuong was very kind. He took us shopping for silk. We didn't buy anything, but we enjoyed shopping for silk. The silk clothing we saw wasn't very western looking. We didn't buy anything because if we wore the clothing in the States, we would look like we were dressed in a costume. I was asked why I wasn't buying anything. I tried to explain this subtle point of fashion. It didn't translate very well. Needless to say, we were grateful for his hospitality.
Ice Cream
Ice cream shopping was fun. There are two ice cream stores right next to each other in Hanoi in the same building which looks like an American garage. It has been there since the war days. I loved the ice cream. It was as good as Italian gelato only it has a different texture. Seek out and order Vietnamese ice cream and coconut smoothies.
I hope someday, to go back to Hanoi. The food and the people were fantastic. The location, very close to China, Cambodia, and Burma makes a good springboard to any of those locations.
Vietnam 3 Top locations
Hanoi
Sa Pa
Ha Long Bay for the amazing views
Jet Lag
Vietnam is far from Seattle and DC. It took a long time for both of us to recover from this trip.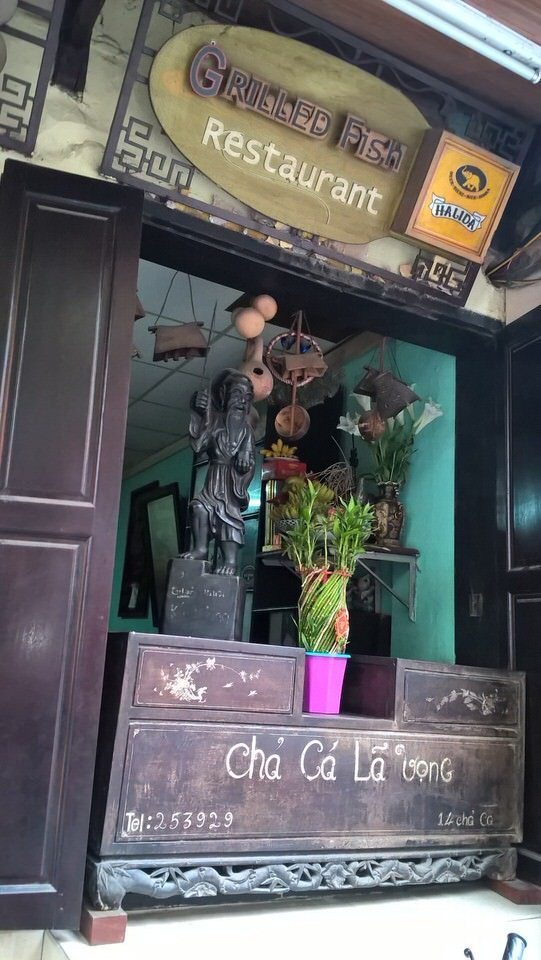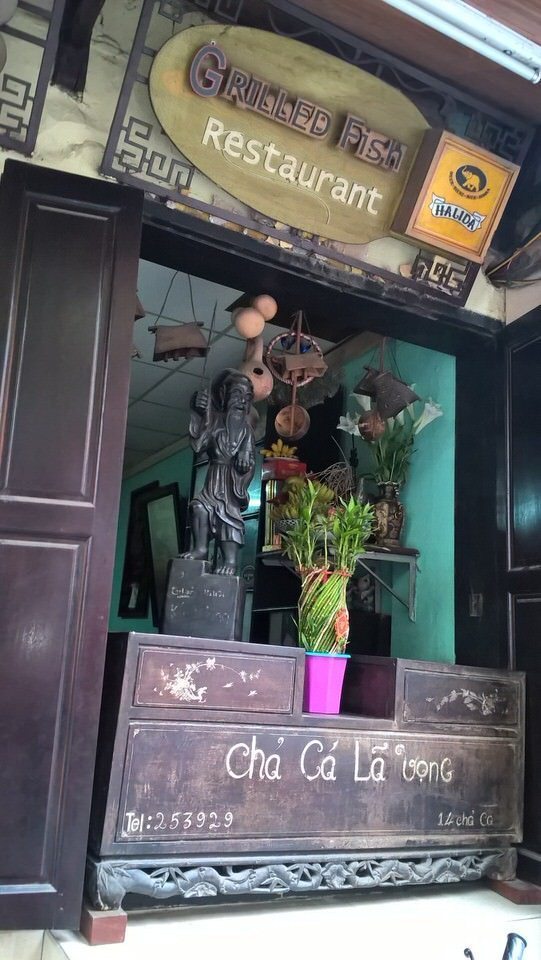 The restaurant called Cha Ca La.
Vietnam 3 Misses
Ho Chi Minh City
The city of Saigon or Ho Chi Ming City was polluted and wasn't my cup of tea. I didn't like the smells of the street or the food. We went to some excellent restaurants recommended by our Hanoi Food Guide Mark. His recommendations were world class restaurants and inexpensive. For some reason, my stomach was upset the whole time I was Ho Chi Minh City. As I have said, repeatedly it's terribly hot there. The temperature only varies 3 degrees at any time of the year. It was just too hot in November with lots of humidity. Ho Chi Minh City doesn't have the type of ruins and history I like to see.
Ha Long Bay
Ha Long Bay, a very tourist experience which places it on my Miss List. I hated how many tourists were there, the hustling and bustling. Once more tranquil, Ha Long Bay is a tourist trap. I was upset by the pollution and lack of care the boats used. The cruises are damaging the fragile environment. My humble opinion is that unless they start limiting the tourist to this area, soon, the area will be gone.
The sea water is hot. The beach we went to had lots of dead coral on the beach. The beach made me think of the Great Barrier Reef of Australia's. In Australia, the government protects the reef, beaches, and even the shells. Overwhelmingly full of tourists, Ha Long Bay needs some protection. Around famous islands the cruise boats look like they are playing bumper cars to get in close for a photo op of an island that is supposed to look like a chicken – so I guess I just didn't get it.
Commentary
In my opinion – I am glad I went, but it's an ecological disaster waiting to happen. This ship photo below is a retired cruise ship which is moored and used now as a floating casino and restaurant.
Hotels, in general, could have used better booking services
I thought the hotel value could have been a little better. Loved my hotels and would go back to them. BUT – I thought we had a lot of disagreements to get what we ordered. Once we requested a room change, we got what we reserved from Booking.com. Maybe this is a Booking.com issue. No one wants to check into an inferior room only to have to request the room you ordered. Regardless of the reason, it affected the overall quality of the experience.
A funny thing to note, we weren't asked to rate the hotels. Maybe the reservation confusion was why we weren't asked to rate the hotels. I really liked the hotel staff and breakfast at both of our hotels. The service was excellent.
A lovely guest relations person, one month later took a photo for me and sent it to me when I asked for help. She was really polite about helping me. All of the hotels' staff showed us warm hospitality throughout Vietnam. They did everything to make us happy. Happiness is contagious.
Copyright © 2023 Capetown-Rio, Inc. USA. All rights reserved. Republishing is allowed only with written permission. All photography rights on this page belong to Capetown-Rio, Inc. and the author. Do you have a question, business proposal, or speaking opportunity? Please contact me here.