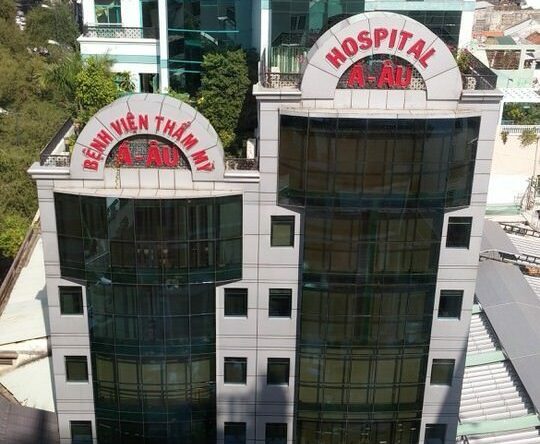 Ms Ngoc Pham
Advice
Ho Chi Minh City Medical Tourism
By
|
Medical Tourism is Booming in Vietnam. It is Accessible Surgery and a Vacationcomes with it. In Ho Chi Minh City, medical tourism is popular because it combines a vacationing and a medical procedure. Medical procedures cost less money here than in the home country. The most common medical tourism procedures are cosmetics surgery and complicated dental work.
Ho Chi Minh City Medical Tourism
We met an Australian couple on their second trip to Ho Chi Minh City for dental work. I have never thought about Ho Chi Minh City for medical tourism or traveling for medical or dental outside of my country. In Vietnam, it's a booming industry. We were staying in a hotel with medical tourist.  The hospital across the street was in plain sight from our hotel. Right across the street, the famous hospital does cosmetic surgery. This hospital shows the medical procedures such as lap bands and cosmetic surgeries, advertised on roadside billboards along the first-floor windows of the hospital.
One day at tea, yes our hotel offered tea every afternoon, we meet an Australian couple. The wife had previously come to Vietnam for dental procedures which cost  2,000 Australian dollars. We asked what she had done and why she have it done in Vietnam? Her previous dental work included root canals, caps, shaping, bridges, and fillings which her Australian dentist estimated at 20,000 Australian dollars. She felt the value and service in Vietnam was as exceptional and as good or better than in Australia. When we met her, this was her second trip. So she came back to the same Vietnamese dentist and her husband came for his work too which included teeth whitened, implants and so many things I can't remember them all. They both felt the Vietnamese dentist was world-class.
Ho Chi Minh City Medical Tourism
The had a dental guide. The guide took them around Ho Chi Minh, to the surgery and met with them after the procedure for tea and cocktails. The Australians were feeling well enough after sitting in the dental chair for more than 8 hours – to see the nightlife in the town. They went shopping the next day. They were able to see the city, enjoy the sites and get the medical work done. The Australian couple stayed in our hotel Grand Silverland Hotel and Spa each time they came for Medical Tourism in Ho Chi Minh City.
They loved their dental work, shopping, and escort, who picked them up and delivered them to all the scheduled events as if they were royalty.  They had lavish food, accommodations, and transportation everywhere they went. Their guide even met them in the hotel for a cocktail later that night by the pool. They introduced him and her (they had two one for the husband and the wife) They introduced the guides to everyone because they were thrilled with the service they received.
For cosmetic surgery here is the Hospital website that was near our hotel. The hospital has graphic surgery pictures on it at street level, so I didn't photograph them. (if you are surgical sensitive it might be too much to see as you walk by the hospital).
If you go to Ho Chi Minh City for Medical Tourism, you can enjoy sightseeing, inexpensive surgery or dental work, and may even attend the hotels gala all in one trip.
Copyright © 2020 Capetown-Rio, Inc. USA. All rights reserved. Republishing is allowed only with written permission. All photography rights on this page belong to Capetown-Rio, Inc. and the author. Do you have a question, business proposal, or speaking opportunity? Please contact me here.