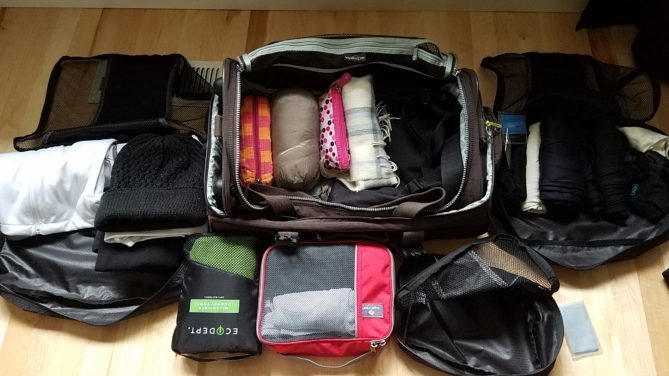 Advice
One and Only Ultimate Travel Packing Tips For Women Vacationing
By
|
Here is 2017 Ultimate Travel Packing Tips for Women going on vacation. Perhaps you are planning your trips for 2017 hopefully this is just what you are looking for. Planning, tickets purchased, the hotel, and flights are almost done. Now its is time to find the One and Only Ultimate Packing Check List. Here is how to travel pack!
Ultimate Travel Packing Tips
The best advice I received is to pack wisely – to have ultimate travel you need to have the right things with you so, start by breaking your packing into categories, and pick one color group.
The one and only Ultimate Packing Check List categories are
1. Travel Docs
2. Clothing
3. Personal stuff
4. Medicines
5. Technical Gear – Camera Gear.
If you are going off the beaten path, I have some suggestions for those adventurous women too. If you are going off the beaten path, you can buy lots of things you will need from the road.
Or use my Ultimate Packing Check List for Off the Beaten Path Gear at the bottom of the page.
Hopefully, you will find this One and Only Ultimate Packing Check List for women to have what you need while traveling.
The Ultimate Packing Check List
Travel Documents
Passport – plus three extra passport photos in a zip lock bag in a very safe place in case your passport is lost
Plane or train tickets and passes
Student or senior card
Health insurance card and contact number, copies of credit cards keep in your luggage
Required travel visas – check before you go, IF YOUR visas bought at entry
Money – a little bit of local currency in small denominations for when you land
Traveler's checks, credit cards, debit cards, prepaid credit cards
International vaccination certificate
Guidebooks are online don't bring them unless they are minuscule
Travel notebook a glue stick if you like to save to your journal
Map or Map app
You don't need an International driver's license use your regular driver's license; this is required when renting a car
Emergency phone numbers, including embassy contacts in each country, next of kin contacts, and the number of your hotel in case you get lost
A list of local contacts and friends, tourist offices and anyone else you might want to contact
Copies of all important papers kept separately from your travel docs maybe use email, printed copy or USB stick
A postcard of your hometown and a couple of family photos (pets allowed) to show new acquaintances
Money Belt – Don't use them, but you might like Sholdit which doubles as a hiding place for your money
My make your First aid kit checklist
Small pack of Kleenex tissues or baby wipes, for 'those' times
""""`
Ultimate Travel Packing Tips
Travel Clothing
Two quick-drying underwear
Two sports bras, breathable
1 Bathing suit
Wrinkle-free washable pants/trousers with a zipper to turn them into shorts with plenty of pockets
Shorts, if you can't stand those pants with zippers – I NEVER wear shorts when traveling – I wear a skirt instead
Wrinkle-free washable travel dress, the longer, the better
Two wrinkle – free washable blouses; one short and long sleeve
Two pair socks – walking socks, not cotton ones! One light-weight, One heavy-weight – in case your feet start to hurt the variety helps ease the pain
One pair hiking sandal or walking shoes, flip flops are great to use if you are staying in a hostel.
Sarong – it is a great bathrobe, sheet, towel
Cold weather clothes, a lightweight NorthFace fleece jacket – or something warmer if you going to be freezing
Large plastic poncho or lightweight waterproof – NO Umbrellas
Decorative scarves, buy one on the road
Headband or bandanna to keep cool in the summer heat (just wet it and wear it)
A flashy travel hat – I love Tilley hats!
Thermal underwear (for cold climates or high altitudes)
Lightweight fleece or a pashmina for those heavily air-conditioned places
E-bag cubes are the ones I use and love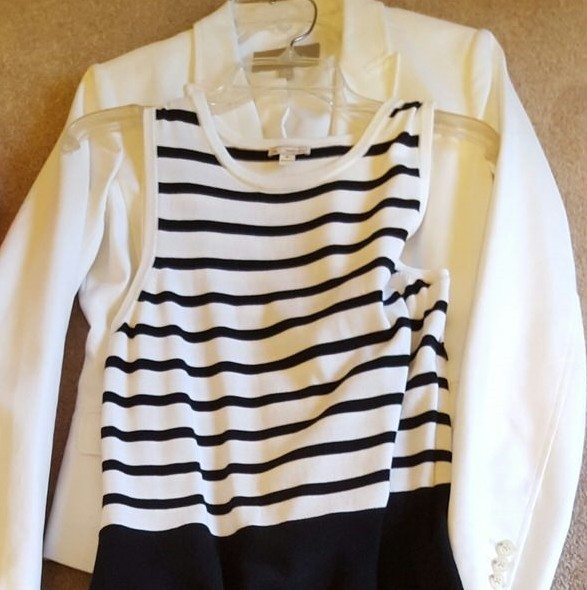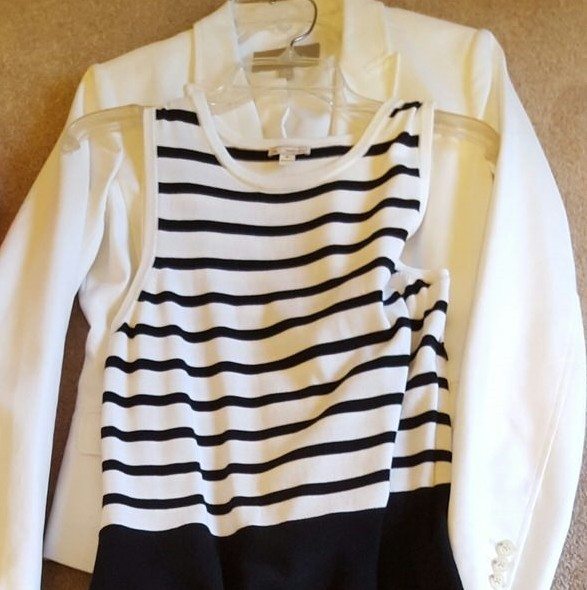 Back to Basics – Categories for Ultimate Travel Packing Tips
Personal Stuff
Nail clippers
Eyebrow teasers
Small antibacterial soap
Travel size moisturizing cream
Disposable razor
Comb or hairbrush
Toothpaste, toothbrush
Dental floss for your teeth and you can sew with it, use it to lock things
Viscose or microfiber travel towel (I love mine it has a hidden pocket in it and an e-bag) gave them as Christmas gifts too
Deodorant
Lip balm
Hair clip or barrette
Travel Baby shampoo – a great body and clothes wash
Inflatable sleeping pillow or neck pillow, I don't use it, but lots do
Eye mask and ear plugs sound reducing wireless ear buds for the plane ride and noisy hotel rooms. I also buy swimming ear wax to block out noise
Eyeglasses, contact lenses, and supplies
Sunglasses – good ones, if you don't value them, you will lose them
Sunscreen – buy as needed
Bug spray
Cotton earbuds (I only use Q-tips)
Wristwatch – Watch what you wear – street people will mark you based on what you wear.
An alarm function on your smartphone or watch
Medicines
Talk to your doctor about where you are going and get refills and carry need prescriptions, a thermometer. And appropriate meds for your travel location
Don't forget shots for the area
Travel insurance that can get you out in case you get sick or hurt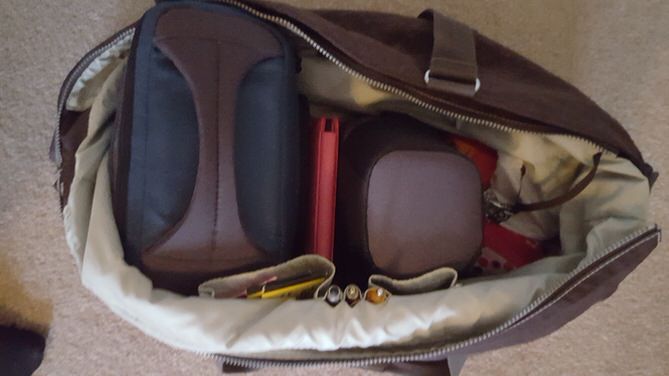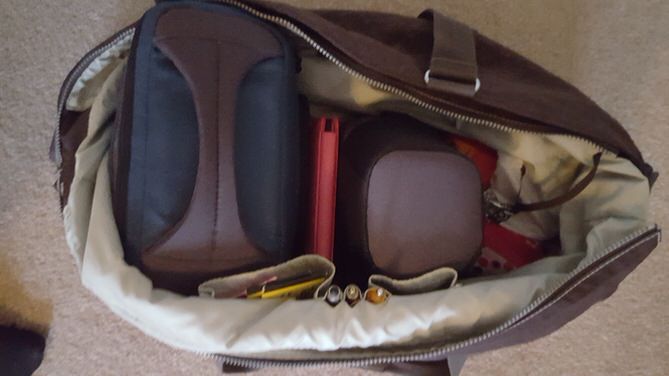 """"`
Technical Gear
My smartphone is my flashlight – a small LED, a headlamp is useful walking outside to go to the bathroom at night, I use indoor plumbing
Universal electrical adapters use this map to find what you need, and a universal adapter – not all adapters work everywhere, read reviews
Pens – Paper and sketch pencils, do a drawing, write your story or thought around your sketch – makes a great memory
Phrasebook or Google on your phone if you have unlimited data, or use wifi, or handheld electronic translator or device
Swiss Army knife – get a small version. Pack it in your bag. Security won't let you take it on as hand luggage
Reading book or Kindle – the Kindle app on your smartphone also works – I have a kindle book club with my daughter, so we share our reads
Cell phone/phone cards/charger (make sure you pack it in something waterproof)
Unlocked cell if you're using local SIM cards, my recommendation buying a cell phone with international plan
Bring a camera – a point and shoot like a Canon Powershot, or an SLR like I carry. Batteries, charger, spare memory cards and all the gear
iPod you are safer when you are not wearing earbud
USB to keep copies of your important papers, and documents if you aren't taking a laptop
Travel laptop like a Surface Pro – can't disconnect from work or you want independence
""""`
ultimate Travel Packing Tips – Check List for Off the Beaten Path Gear
Women's hiking boots/shoes, use a carabiner and hang them on the outside of your luggage or backpack
Ziplock bags – large for wet stuff, small for receipts
Water purifier/filter in case of contaminated water
Whistle
3 meters of paracord used as a clothesline to fasten your mosquito net, a sling, a belt, a watch band, a carrier for your water bottle
Two carabiners (one small, one large)
Two safety pins
Small mirror – use it to attract attention as needed for help
Sewing kit from hotel – large needle, large enough to thread dental floss
Hair bands for ponytail if you wear ponytails
Rubber door stop – this prevents anyone from getting into your room
Sleeping bag and sheet if you're roughing it (or you can use your sarong as a sheet)
Small plastic magnifying glass or magnifying plastic sheet (credit card size)
Mosquito repellent use, slow release type for longer protection. Headed where there's malaria or dengue, you'll need a mosquito tent or net
Deck of cards for border crossings
A piece of aluminum foil folded for food.
A small candle and waterproof matches
Built-in Compass on a Swiss Army knife
Duct or Duck tape tightly rolled is for fixing everything
One spork, spork is half spoon and half fork
Tile and personal locator beacon: press a button anywhere in the world, an emergency signal goes out -when you are heading into the dangerous places in the world
Ultimate Travel Packing Tips AND More Travel Packing Ideas
Want to pack for the season and the country. Here is Packing Tips – Iceland in December.
More Ultimate Travel Packing Tips
More information to read about getting organized for your next trip and so your travel is simple even if you are going abroad – travel is really simple.