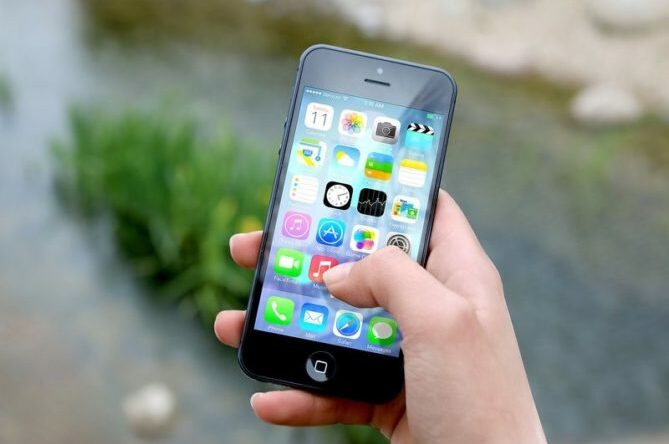 Advice
10 Free Must Have Travel Apps
By
|
Nobody likes to have a phone full of unused apps, especially when traveling. You need to have all the space you can get for your travel pics. So many times, we download an app, use it a few times and then delete it, or worse, let it occupy precious space on our smartphone. Here are the best freeTrip Planner Apps. We all voted and have to agree with Cristina and believe this is the definitive 10 Best Free Trip Planner Apps. (When I refer to we 'it's my friends and people who help me' with the Wherein the world is Kate site.)
10 Best Free Trip Planner Apps
When you're on a trip, you need all the help you can get. You need directions, help with the language, info about transportation, where to eat, what to visit, and the list could go on for pages. But rest assured, all the information you need is only a few taps away! BookSinglesHolidays.com has compiled a list of 10 best free travel apps that will prove to be useful throughout your globetrotting adventures.
10. Waze

If you're driving, then Waze is a must-have app, when traveling. It is the largest community-based traffic and navigation app that will show you all you need to know about the road you're on. You're getting information about the streets, real-time traffic conditions, gas stations, and you're even seeing Waze users on the road in real-time. It's fun, useful and free!
9. Skyscanner

Skyscanner is, we believe, the only air travel app you'll ever need. It's been voted time and time again as the best travel app, and it's free to download and use. With 50 million users a month, Skyscanner provides you with all you need to make sure you easily and quickly book the best flight for your needs. For those of you are constantly on the go, it's truly a must-have app!
8. BringFido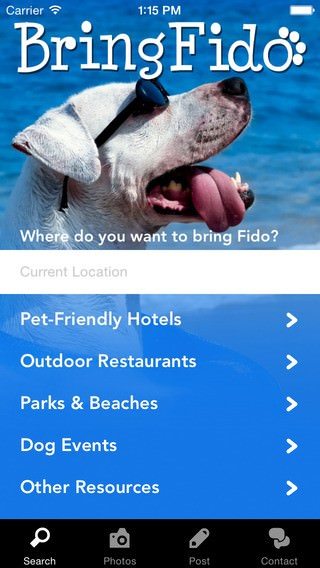 Dog lovers, don't think we've forgotten you! If you want to take man's best friend with you on your vacation, then you will need BringFrido to let you know which places are pet-friendly. It will also tell you about where the dog attractions are, the airline pet policies, dog events, outdoor restaurants and even dog restaurants. The app is free, and it's waiting for you to download it!
For iOS.
7. Uber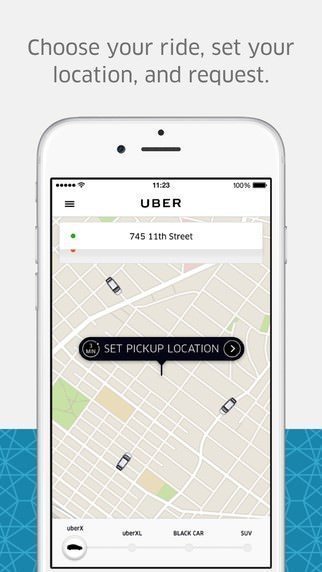 The taxi is dead, long live Uber! Uber is the best way to move when you're on vacation. Call an Uber when you aren't sure which bus to take, and be done with it. It's just a tiny bit more costly than a taxi but wildly more comfortable, and it's also safer. Uber is available in 76 countries and 473 cities! Download the app. It's so simple to use it!
6. PackPoint Packing for Sheraton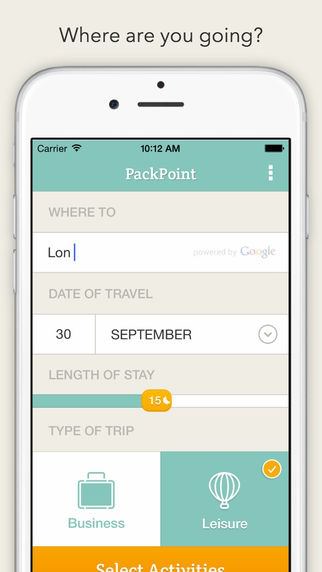 This packing list travel companion will help you get and stay organized when traveling. It's a great tool for those who feel overwhelmed by packing and those who love to be as organized as possible. TripIt powers the app itself, and the two can work together if you want to (importing info from PackPoint into TripIt). Select the activities you'll be doing on your vacation and PackPoint will tell you what you need! If you're going on a photography holiday, then PackPoint will remind you to pack your batteries and everything else you need for your trip. Just give it a try, you won't be disappointed!
5. Lola Travel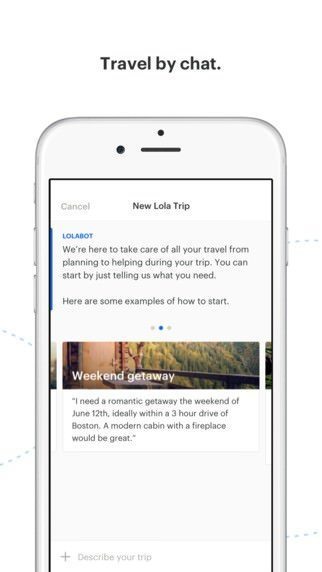 Lola Travel is the newest app on our list, and it is also the most promising one. For now, Lola Travel is a free app that requires an invitation to join. It is a personal travel service for nearly anything you need on your trip: hotels, flights, tours, etc. It connects its customers with the company's travel consultants, which means that you're going to have a personal travel assistant who's going to do all the elbow grease for you. Again, it is free for now, but it plans to introduce a yearly or monthly subscription.
For iOS.
4. TripIt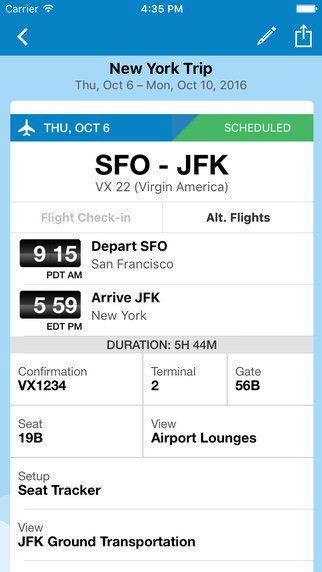 All your travel plans, in one place, is the TripIt's tagline. It's that simple and that effective. Forward your flight email, hotel booking or calendar to the app and it will take care of the rest! It works for train rides, buses, hotels, hostels and even all of them put together. You won't need to write down anything on a piece of paper, ever again. TripIt will do everything for you, and it's free! It's also one of the most popular travel apps in the world, so give it a try!
3. Wiffinity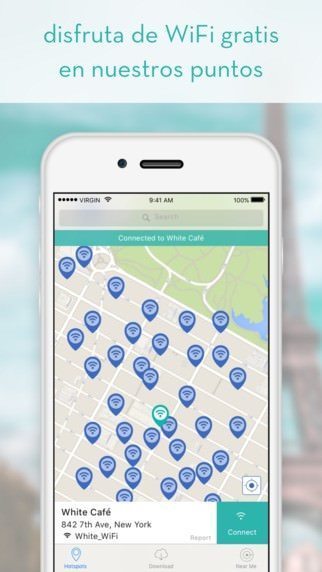 Wiffinity let you find and connect to over 300,000 hot spots from around the world. So, even before you arrive at your destination, you'll have all the hot spots listed in the app and their passwords! It's got excellent coverage, and you can even use the app offline, once you've uploaded the map for offline use. Think about it, you're in a foreign country, you don't speak the language, and you're looking for a Wi-Fi password. With Wiffinity, it's so much easier!
2. Triposo – Your Smart Travel Guide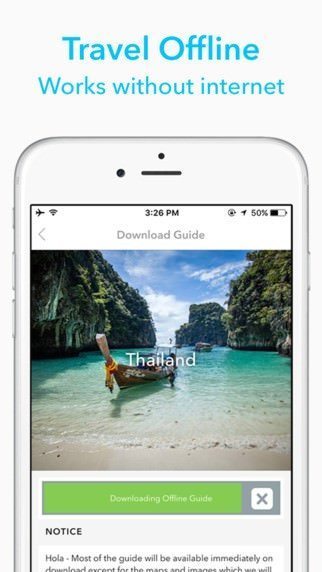 Triposo is a smart travel guide app that you must try! It will give you tailored recommendations about hotels, sights, restaurants, and activities! You can even make the booking through the app, and you'll be pleased to know that the app also works offline. So, if you're even in a city, and you feel overwhelmed by all the options, open Triposo and let it guide you!
1. Google Translate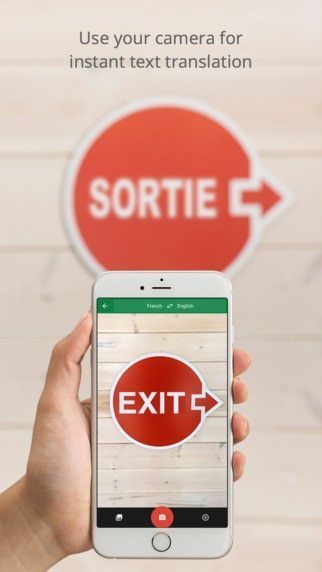 Google Translate has been around for what seems like forever, but it was only last year that the live translation feature became available. The live read and translate are what makes the Google Translate app spectacularly useful. Simply point your phone's camera to sign or piece of writing in a foreign language, and Google will translate it in real time. You just can't make this stuff up!
Now that you have the best free travel apps to guide you please check out singles holiday offers for the best singles vacation for women?
Copyright © 2021 Capetown-Rio, Inc. USA. All rights reserved. Republishing is allowed only with written permission. All photography rights on this page belong to Capetown-Rio, Inc. and the author. Do you have a question, business proposal, or speaking opportunity? Please contact me here.