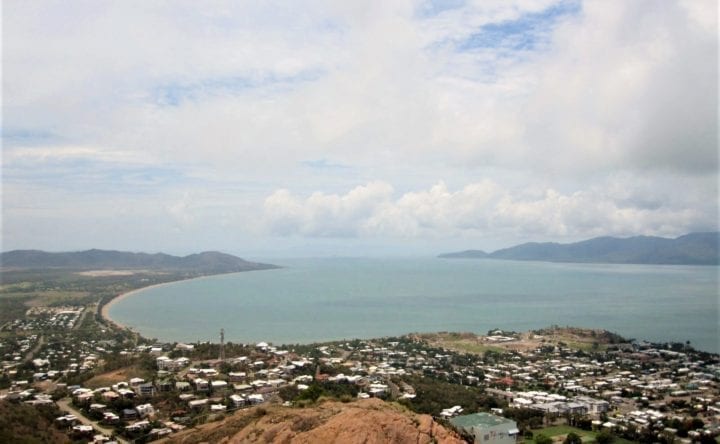 Australia
From Townsville to Sydney Australia
By
|
After visiting Port Douglas, Cairns, Mission Beach, Airlie Beach, and Whitsunday Islands, our perfect Australian vacation was about to end. Townsville and then on to Sydney, my last stop before arriving back in Seattle. I wasn't ready to leave Austrailia and my romantic Australian holiday. But my flight was departing the next day; I had to go. There wasn't much time left.
Townsville, Queensland To Sydney
Cooktown, Australia was supposed to be our final destination. Unfortunately, we didn't make it, because we meandered on the trip, staying extra days at our favorite location. We hoped to see Cooktown because this was where Captain Cook might have waited to repair his ship. We had become pretty laid back. Our farthest, northern location was Port Douglas.
We loved every place we saw, changing our plans as we went. We learned we need flexibility, which fit our travel style. Taking our time, made the trip more fun and relaxing. Our goal wasn't to see all of Queensland but, to enjoy every town, beach, and site we visited.
Townsville
In Townsville, we spent a night at the Ville Resort-Casino, in Townsville. Before we left Townsville, we went around the city one more time. Our last sightseeing, tourist stop on our Australian Holiday was the Overlook at Castle Hill.
Overlook at Castle Hill
Want to see some great panoramic views? Try the Overlook at Castle Hill, sweeping gorgeous views in every direction. Another glimpse, at the gi-enormity of Australia. This is a continent; it shouldn't be called a country. It's huge.
Monuments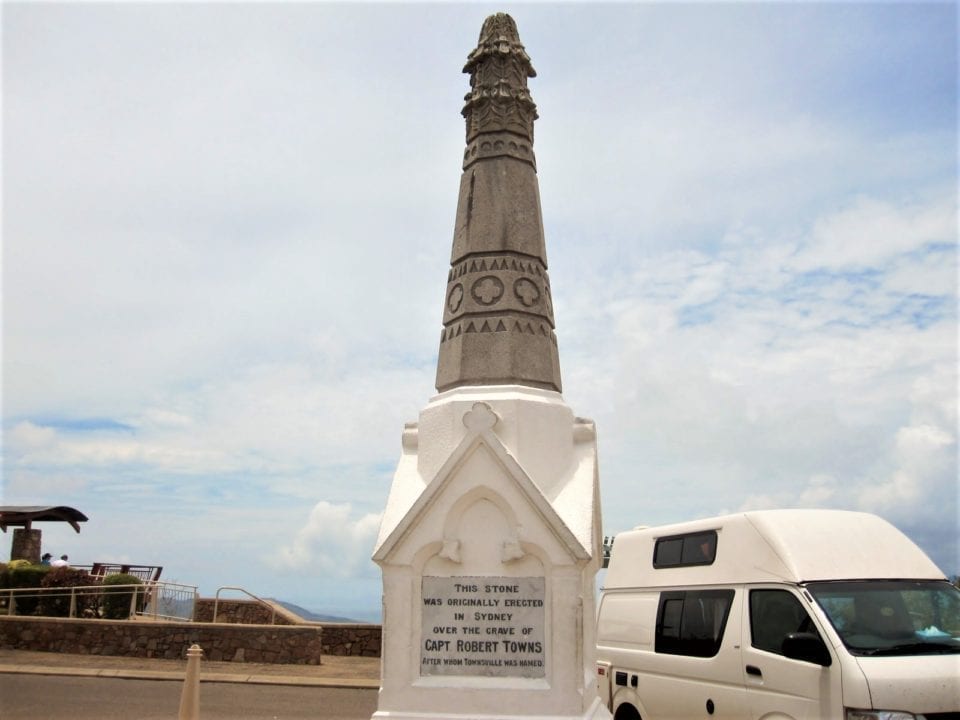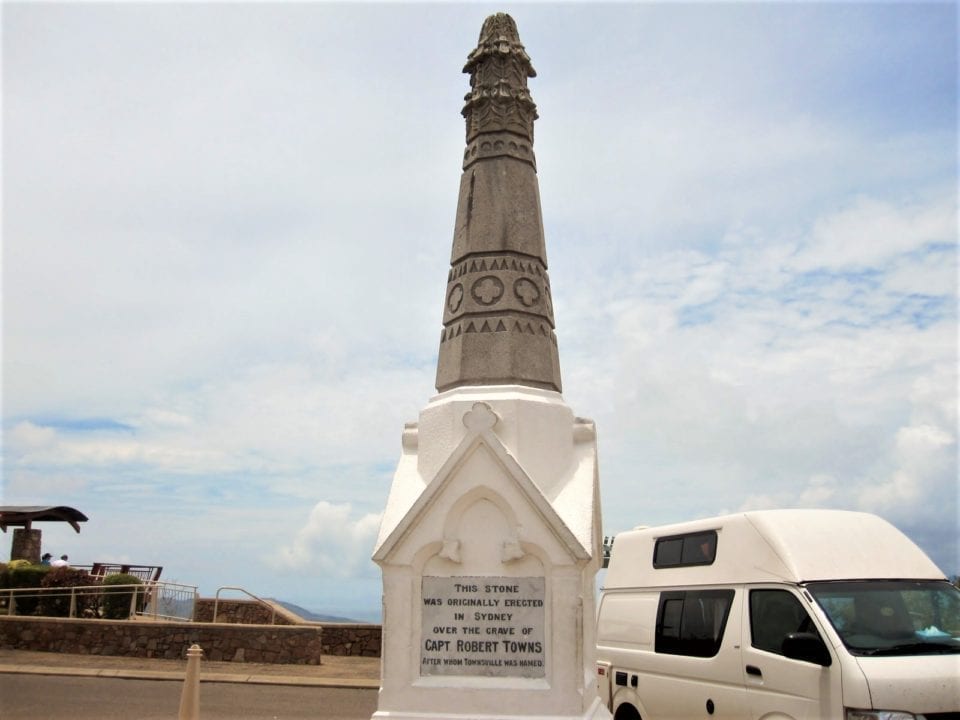 Captian Robert Towns Marker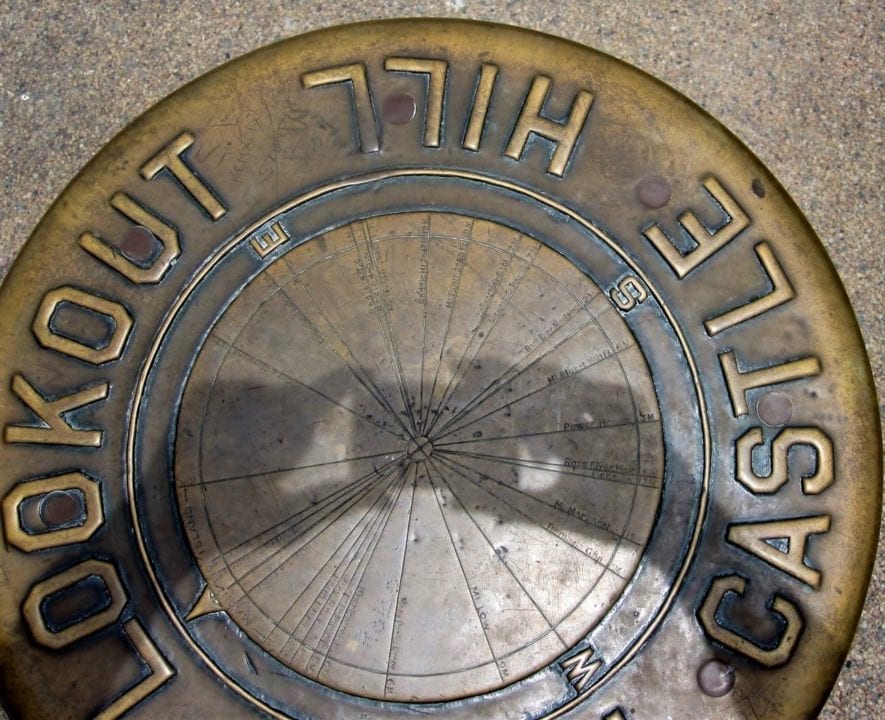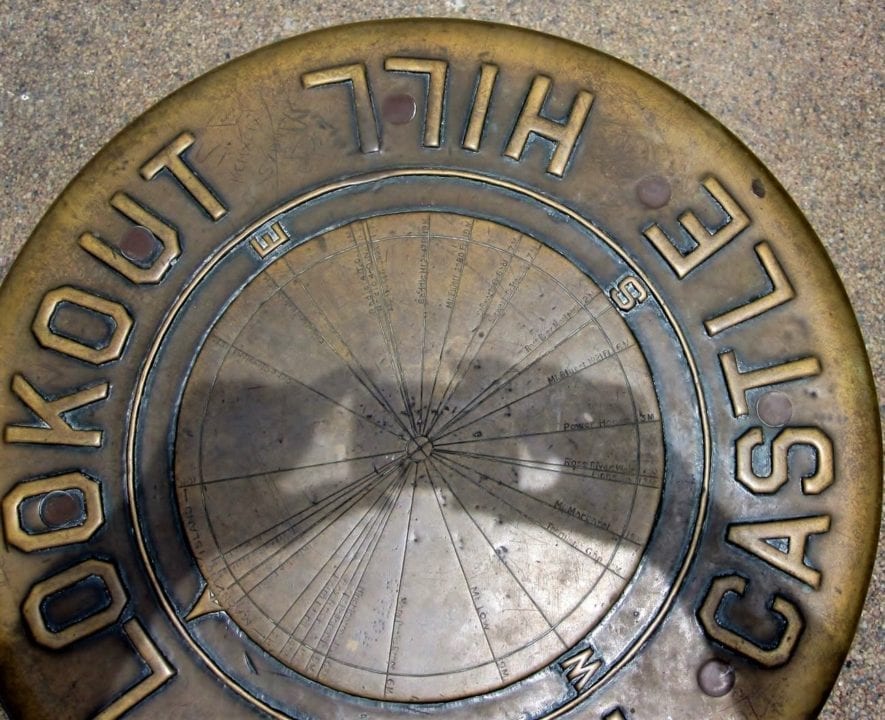 It felt like I was the center of Earth, so I snapped a picture that captures my feelings. I was on top of the world.
Sydney, Australia
Departing early in the morning, we left for our final destination which is Sydney, Australia. Three weeks earlier, when my Australian holiday started in Sydney, I wondered if it was a wise decision to be on the trip. I thought it wasn't, a 'great' idea. But I decided to take the risk. In the end, my Australia vacation was one of the best holiday's and trips, I ever had. Our travel was more than memorable.
We caught a shuttle bus from the airport which took about two hours to get to our hotel. If time is something you don't have, then take a taxi or better yet take the Train/Tram. After checking into Sofitel Sydney, Wentworth, Australia Video at about 5:30 PM 0r 6:00 PM. The light was changing to dusk, so we went to find a perfect place for a sunset. We hit the streets of Sydney, on our private walking tour.
By the way, the Sofitel has a second location in Darling Harbour which opens in October. It's adjacent to the new International Convention Centre Sydney, a short walk from the shopping areas.
There are loads of things to see, such as Sydney Architecture Walks, State Library of New South Wales, Sydney Harbour and the romantic Royal Botanic Gardens. We didn't do any of those things but walked across the bridge. Sunset is quickly approaching. We were looking for the right spot.
Busy City Streets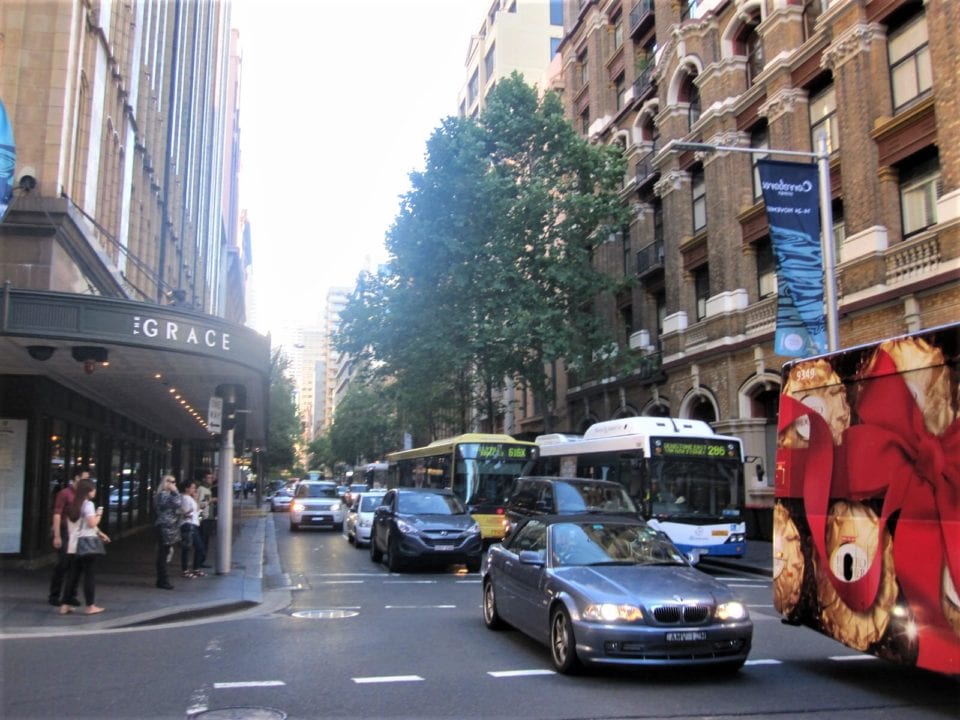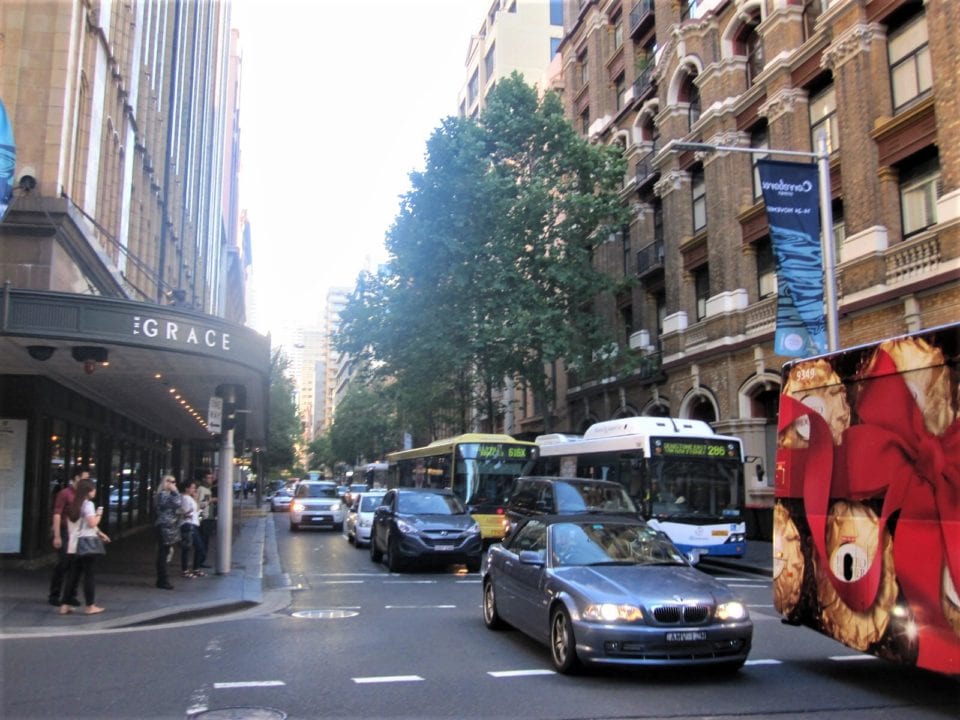 The Bridge
The Sydney Harbour Bridge is a steel arch bridge across Sydney Harbour. There are seven bridges. Lots of tourist walk both Sydney Harbour Bridge and Pyrmont Bridge which takes visitors to Darling Harbour for the magnificent views. Pedestrians also avoid the busy city street by using the bridges. We walk the flag-lined road, see the harbor, the lights, and the stylish city shops.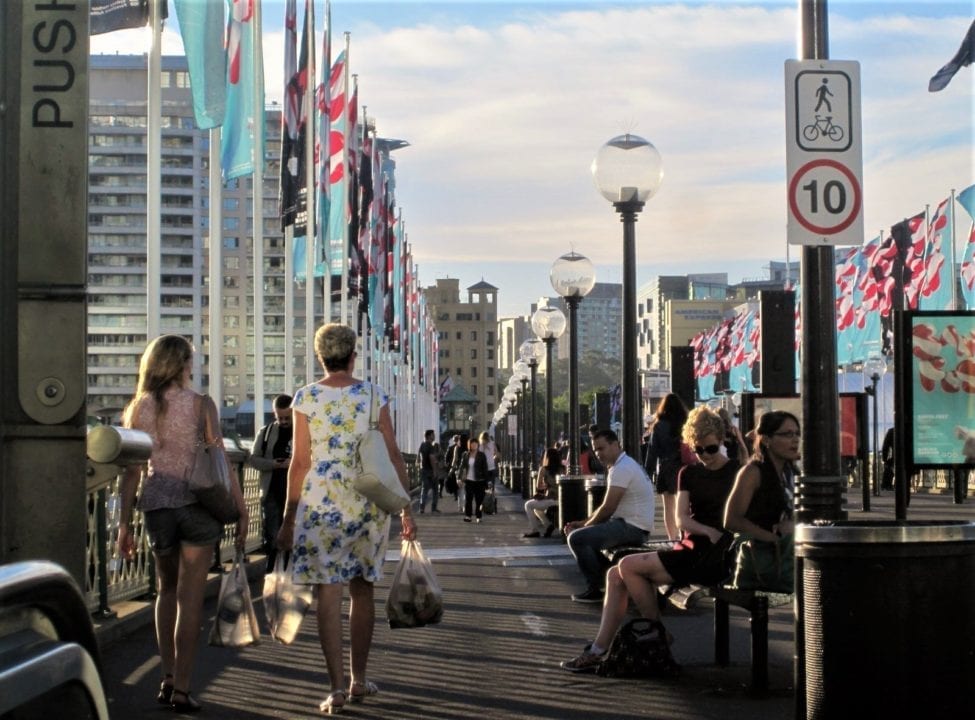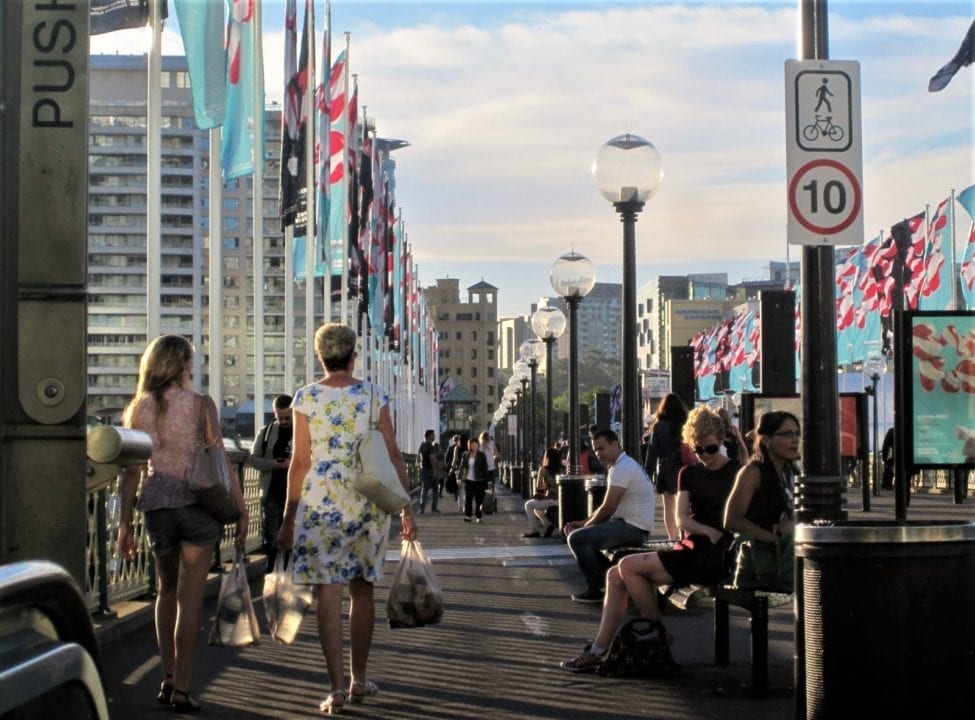 As the flags blew in the breeze, in the relaxed city atmosphere, the lighting changed to subtle shades of gold, dark shadows.
Sydney is relatively a new port, founded on January 26, 1788. Sydney reminds me of Seattle. There are several unique neighborhoods again, like Seattle. The city is surrounded by water, like Seattle. The business center encompasses the marina, Seattle business area has our beautiful, Lake Union. Besides walking around the city, we actually, didn't see any of the typical tourist attractions.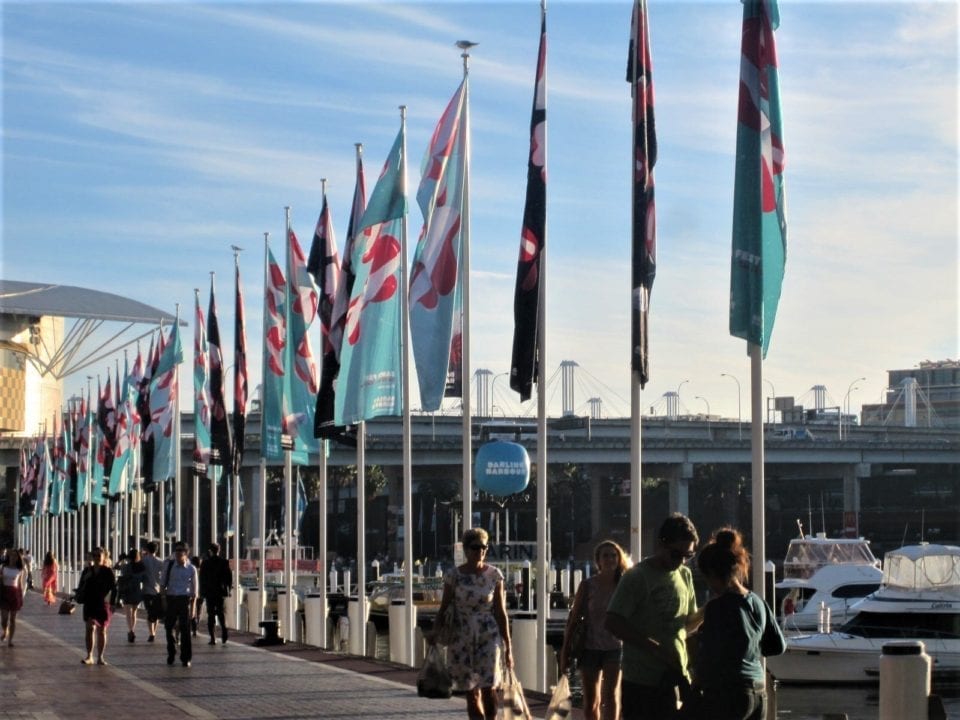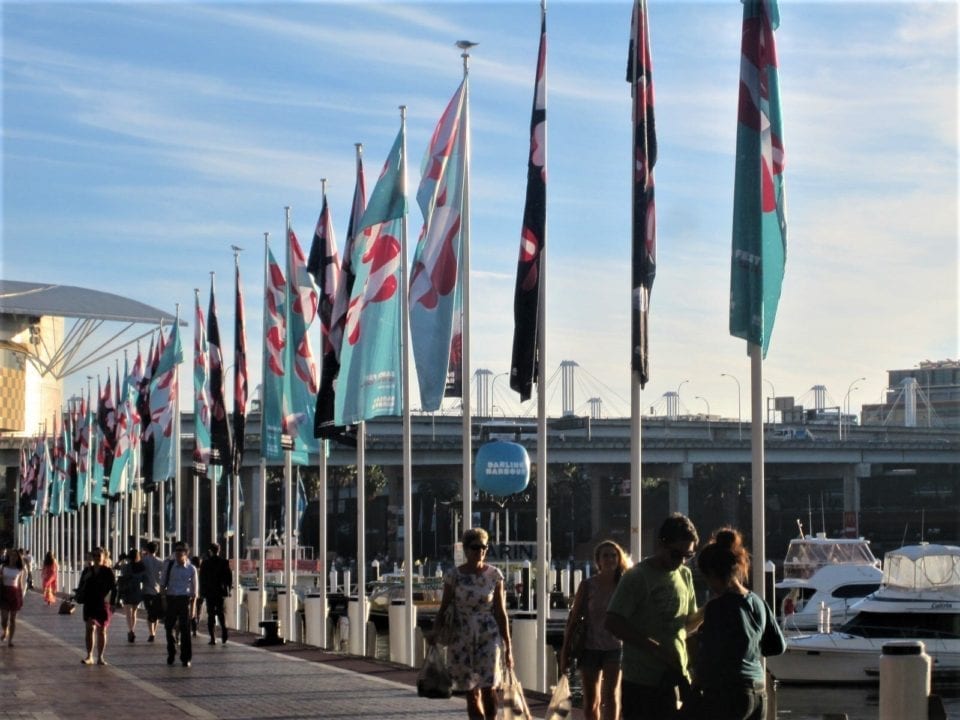 Like Seattle, at the Sydney Harbour the Port Authority, New South Wales manages one of the busiest harbors in the world.
Working papers are desperately hard to get in Australia. Employer-sponsored work is the only reasonable way to work in Australia. If employees aren't Australian, hired in your home country and transferring to Australia is another way to work here. If the employee is highly skilled, has money, can start a business than with those criteria, it is possible to work in Australia. An Australia Working Visa and this helpful guide are full of good things to know if you want to work here.
Working in Australia
Australia then the USA is the number one and number expat locations in the World. Both are extremely hard to get Working Visas. It is easier to get hired before you go to these countries.
Have a highly sought after skill on the Australian skilled occupation list. My best advice is to find a job that offers sponsorship.
If interested in learning more here are two helpful links.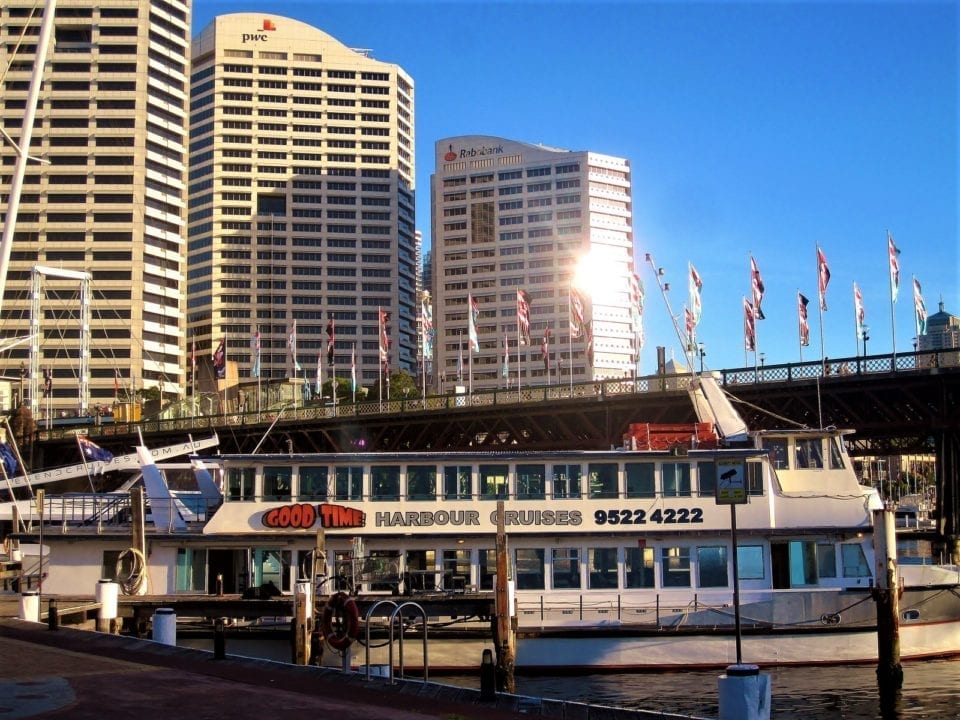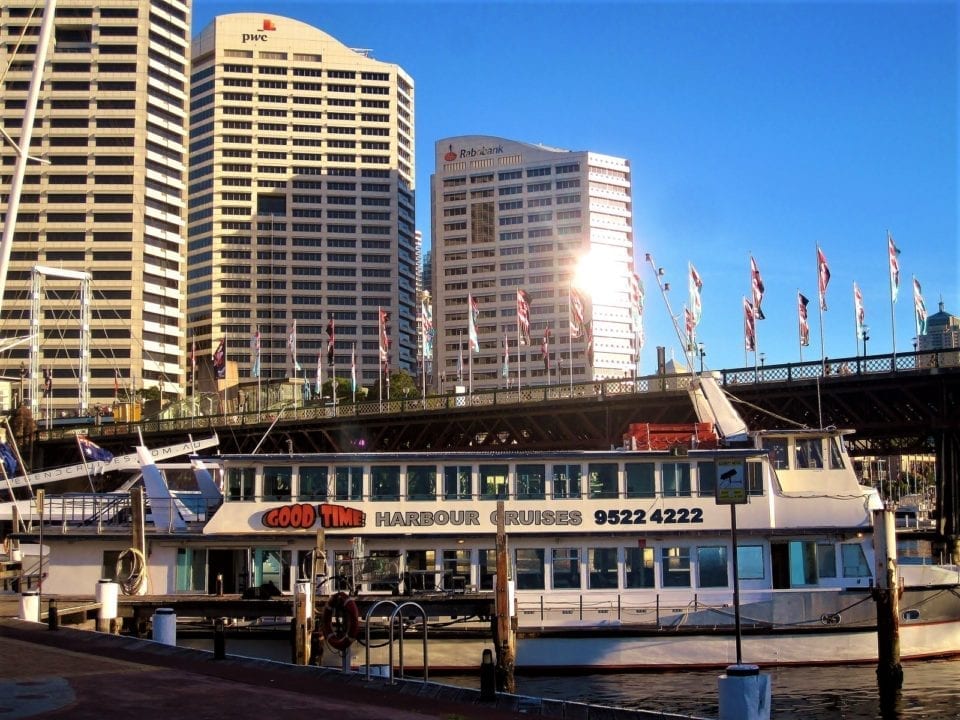 Cruises and Departures
The port's terminals are always full of tourists and locals which make the marina 'hum' with a lively atmosphere of excitement. The port is the perfect destination to find loads of things to do.
Unfortunately, old habits die hard, and our fabulous Queensland holiday, our fantastic Australian vacation came to an abrupt end. I have no other explanation. Sometimes things just happen. Maybe someday, I'll be back. Tasmania, Canberra, Western Australia begs me to return, for a second Australian holiday. Sometimes travel teaches me about relationships and the destinations. Other times, it's a moment and memory.
 Yes, unexpected things happen, try to make the best of it. Time to go home. My Australian holiday was over, the same way it began.
Copyright © 2023 Capetown-Rio, Inc. USA. All rights reserved. Republishing is allowed only with written permission. All photography rights on this page belong to Capetown-Rio, Inc. and the author. Do you have a question, business proposal, or speaking opportunity? Please contact me here.