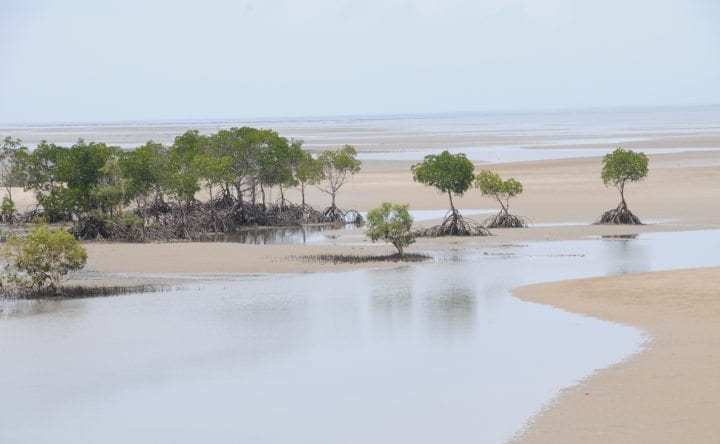 Australia
Top of Queensland, Port Douglas, Australia
By
|
On the Coral Sea, in tropical north Queensland, a small town, Port Douglas is another slice of Australian paradise. Known for beach resorts, the gateway to the Great Barrier Reef, the world's most extensive reef system, Queensland is exquisite. Daintree National Park, an eco-diverse rainforest is a millennium and boomer vacation paradise. No matter your age, or the season, if you want a relaxed, remote destination this is it. Many millennium and boomers vacation in camper vans in this part of the Australian Queensland coast. This type of vacation and vacationers are Called Grey Nomads.
The Grey Nomads, love this area, and some think they are dropouts.
Queensland, Australia Boomer Vacation
In Port Douglas, Macrossan Street's boutiques greeted us. Curving south is popular Four Mile Beach. To live in Port Douglas is like living on vacation. Anyone who loves lazy days, whether on a boomer vacation, traveling alone, or on a romantic holiday, Port Douglas invites long lunches, walks on the beach and slow conversations. I could be a Gray Nomad, no matter what my age.
Gray Nomad Land
Our morning started in Mission Beach, which is the blue dot on the map below. The drive is very easy. I highly recommend renting a car and driving this stretch of the road. After a short drive we arrived in Port Douglas.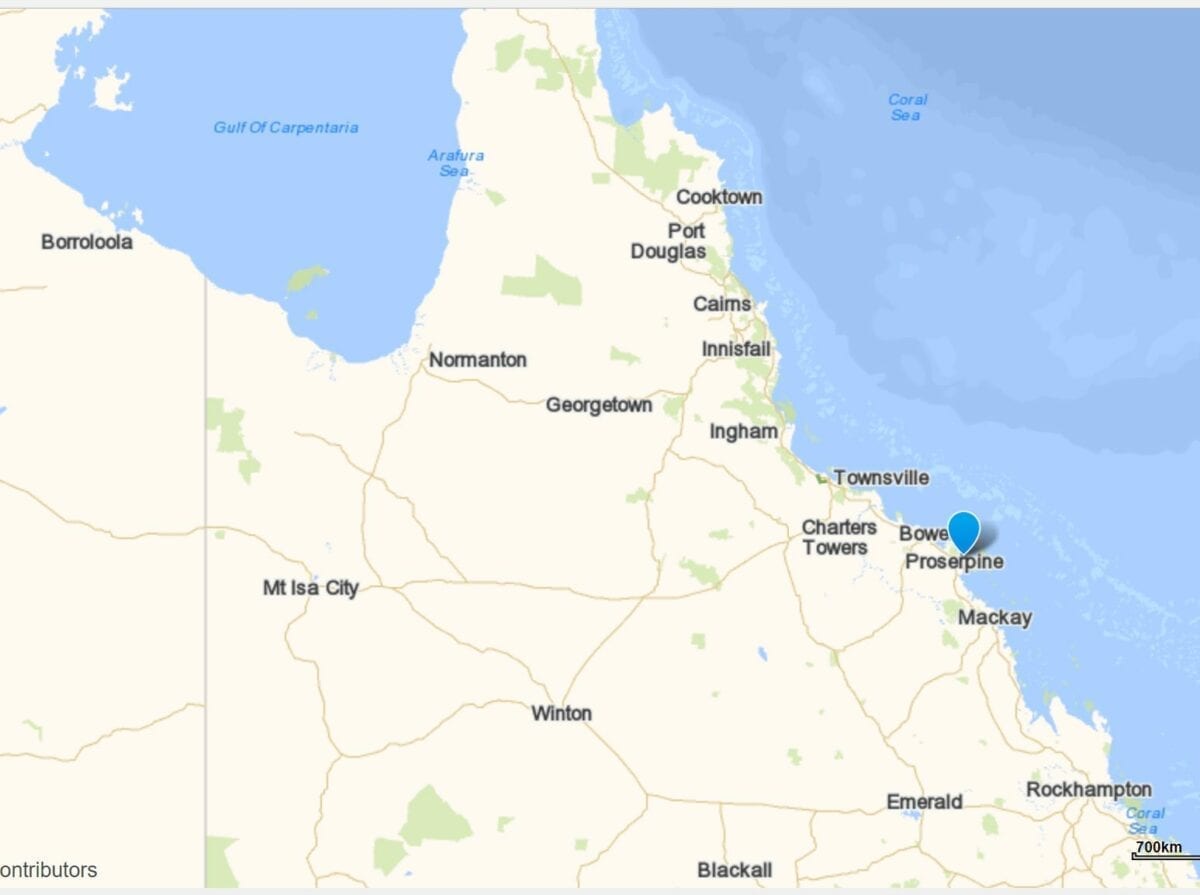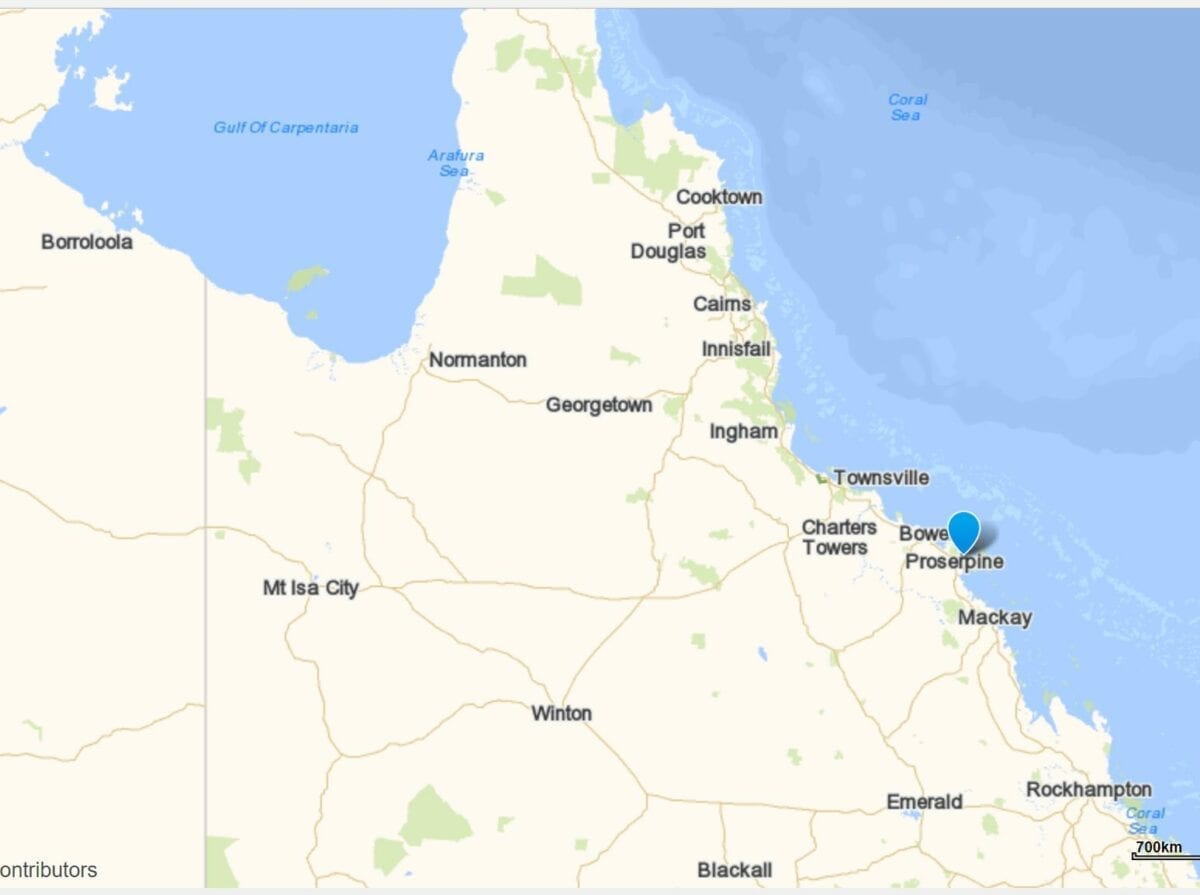 Cairns was our home base and our hotel's location. From Cairns, we drove to Port Douglas for a day trip. In Port Douglas; we were close to our final destination Cooktown. When we got there, the first thing we did was walk along the beach. As an American, I love collecting shells and stones, unfortunately, don't do it here. Be forewarned. It's forbidden to take the shells, coral, and treasures out of the country.
Here is a map of the whole trip plan.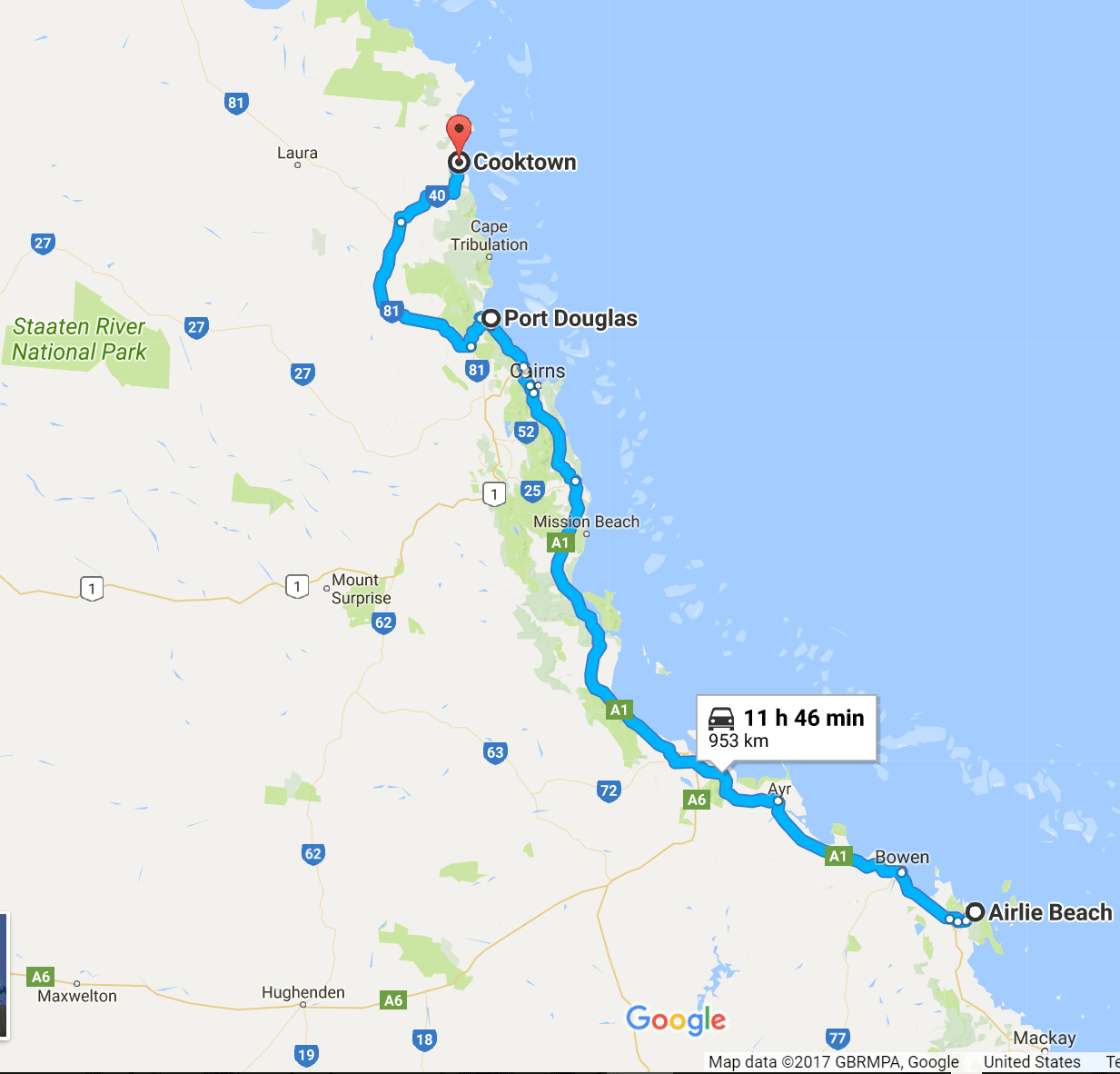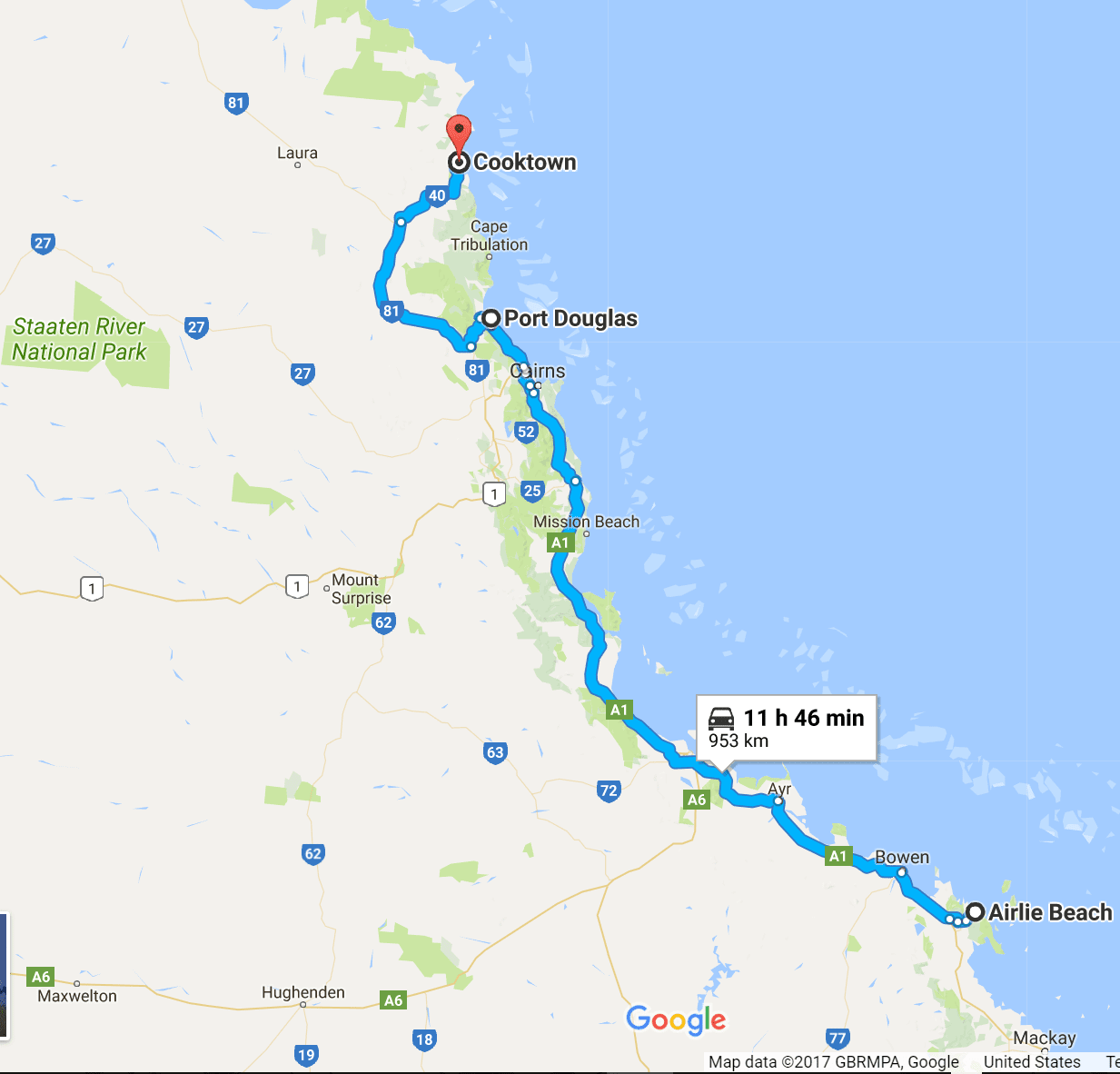 Port Douglas is an old settlement town, a romantic vacation location with views of old-time Australia, I loved the town. It's a destination for people who want to never check another email, abandon society, and ultimately drop out.
Millennials and Boomers
I noticed Millennials and Boomers living in camper vans in this part of Australia. Maybe Boomers and Millennials have more in common then we all might think. In Queensland, Millenials prefer a nomadic lifestyle over the more traditional capitalist lifestyle, that renters, buyers of property experience. But remember, everything has a cost. This lifestyle costs all Australians. Many want to stop the perceived freeloaders and the lost Grey Nomads to Australians.
Grey Nomad's
Being nomadic, going from camper site to camper site, finding camper parks with no real distinction, can be hard to find. To find the best places to stay is even harder. These places are free and are 'first come first serve". Wandering, the Grey Nomad's journey for a year or a lifetime comes with a cost. Their motivation is freedom. Sometimes they are people on Boomer vacation or early retirement. Sometimes they are people on sabbatical. living in the moment. They appreciate slow summer days, any day and every day of the year. They cost is to society which has to pay for the upkeep of the camps.
I have met people in Europe who have taken this kind of break. I have met Australians who live this way. Give it a try, learn more about Boomer Tours and Grey Nomadic Lifestyle through these tours. Maybe you will want to book some time in Australia as a Grey Nomad.
Free Grey Nomad's Camping Sites
To Live Free
I wasn't surprised to learn; Heath lived the grey lifestyle for a few years while working at the mine. One week in the conventional world of mining, and one foot in the Grey Nomad world, for the second week. He thought it was a perfect life. Then one day he decided to buy his home on Magnetic Island. Why he changed and settled down, wasn't clear. But, he spoke of the being a Grey Nomad as one of his best experiences.
Standing on the boardwalk look at the ocean, I saw a fantastic, beautiful seascape views. I saw how time affects the tides, views, and our perceptions. The fresh smell of the ocean cleared my head.
Boomer Lifestyle
Honestly, the boomer vacation lifestyle, wandering, in this part of Australia is appealing. If you aren't materialistic and don't need things and permanent roots it is very appealing. Life is slow and straightforward, and the authenticity is enticing. Anyone can benefit from a boomer vacation, or life as a Grey Nomad, because moving from moment to moment, location to a location may lower your blood pressure and stress level.
Coming to Port Douglas felt like a place to quietly disappear. The views inspired me. For a moment I imagined living like this. We walked along the dock.
St Mary's Church
At St Mary's Church, we wandered around. We went inside, sat in the pews, talked to an older couple. While we were there, we looked at this original settlement church's architecture. The couple asked if we were there to be married. I smiled. They told us they thought the way we were admiring the church, it had to be because we were preparing for a ceremony. To avoid giggling, I darted outside, leaving Heath to reply. It's funny how we all see what we want to see. I saw history, the couple saw something else.
St Mary's Church Port Douglas, Queensland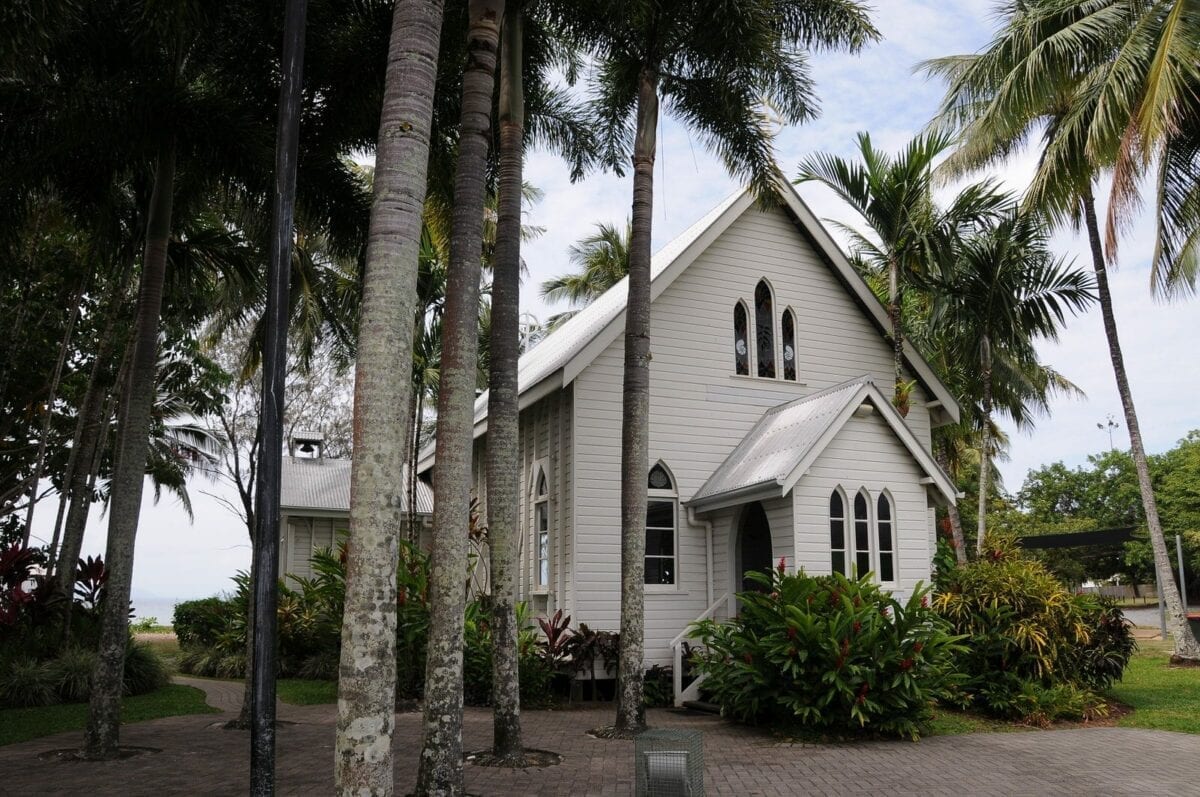 Spying a Bird
I was lost on a boomer or millennium vacation.
Port Douglas Marina and Bay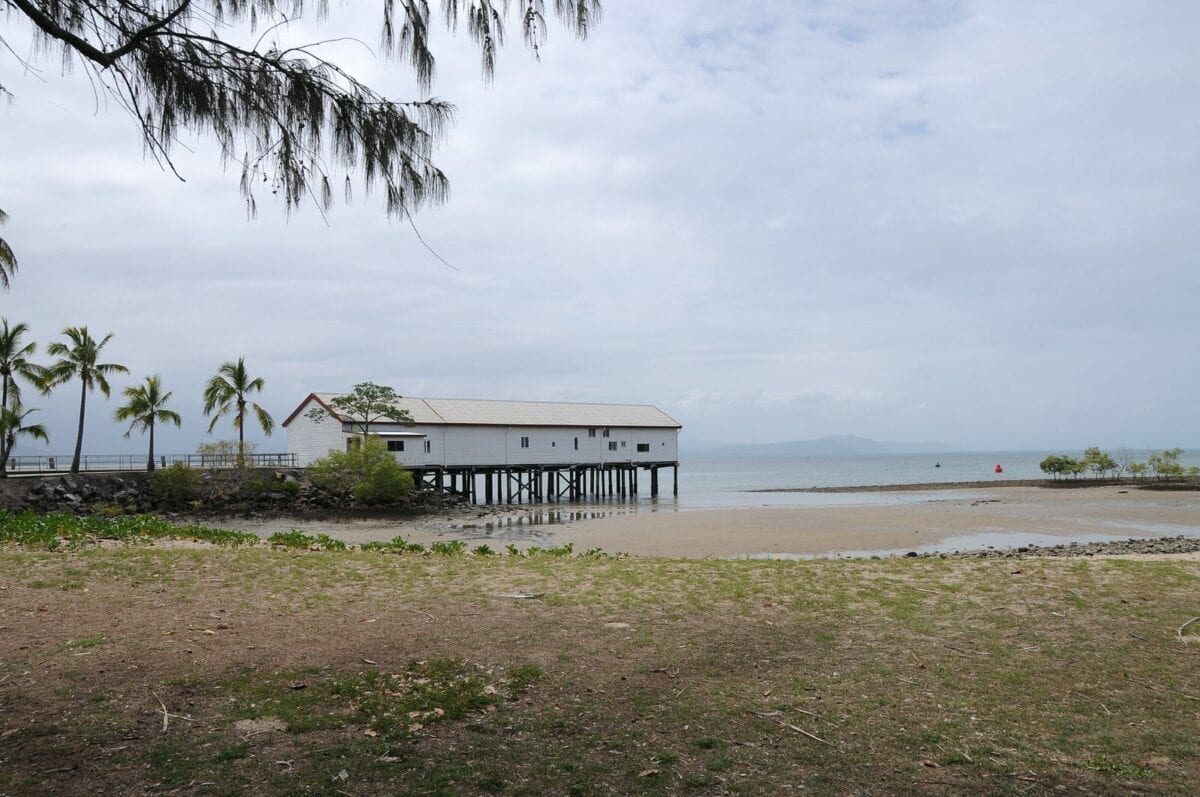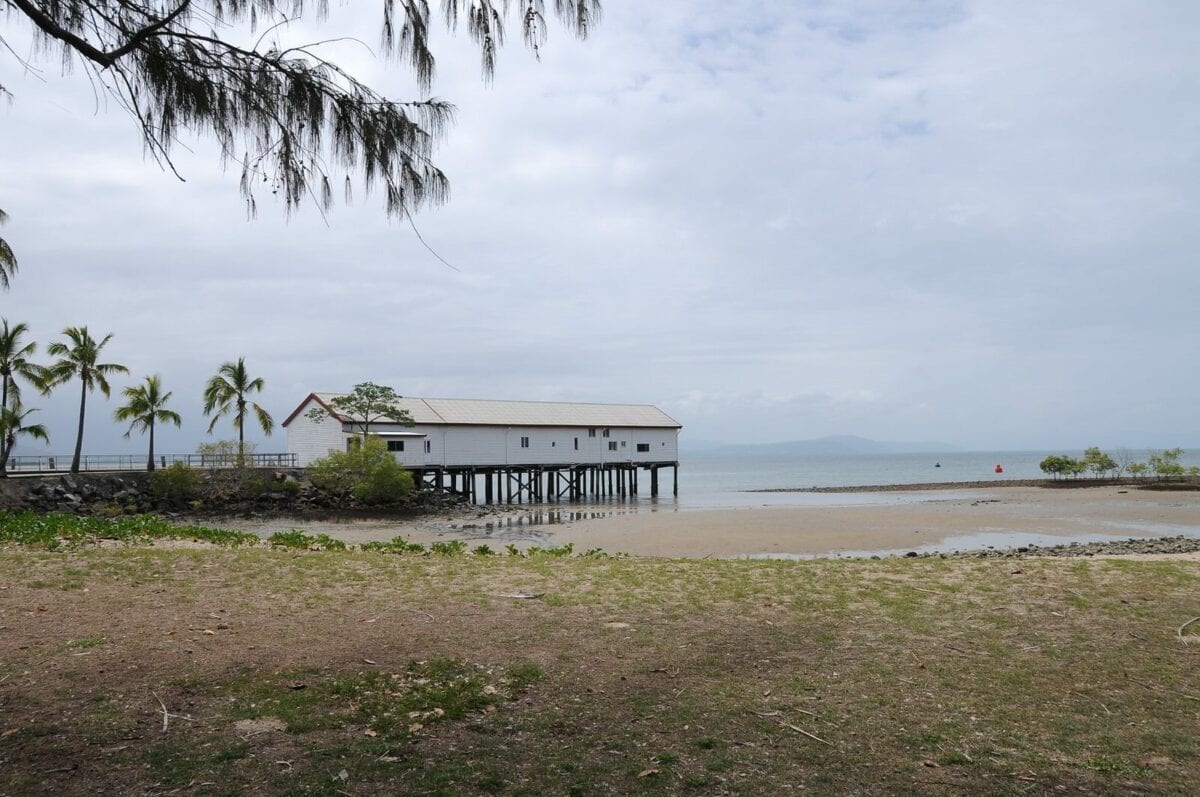 The Building on the Dock
Shallow Shoals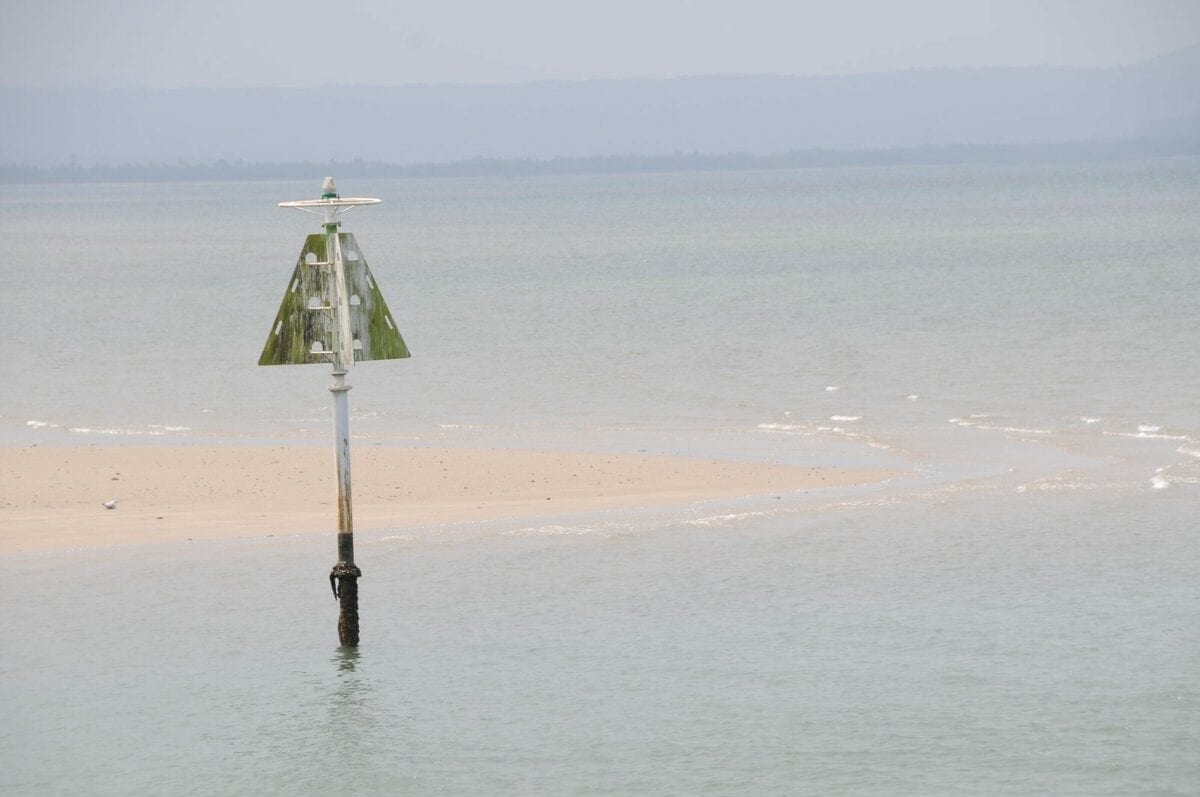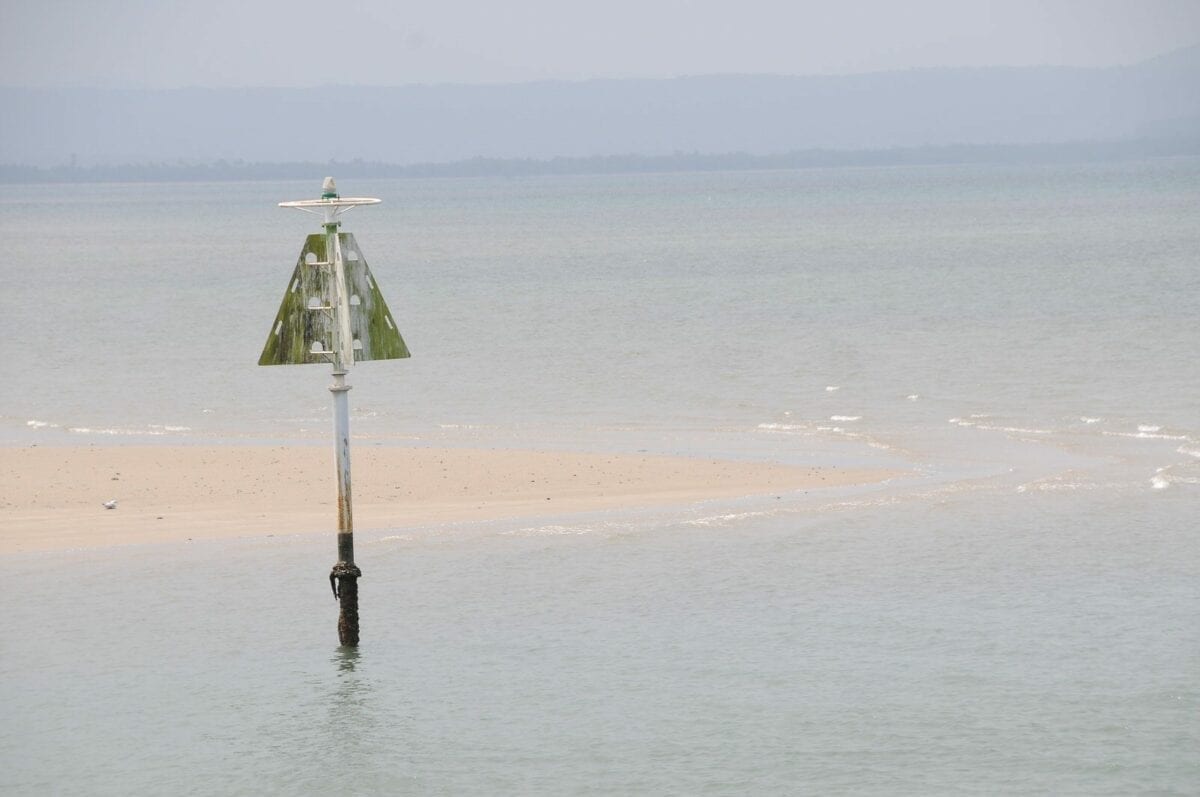 The Views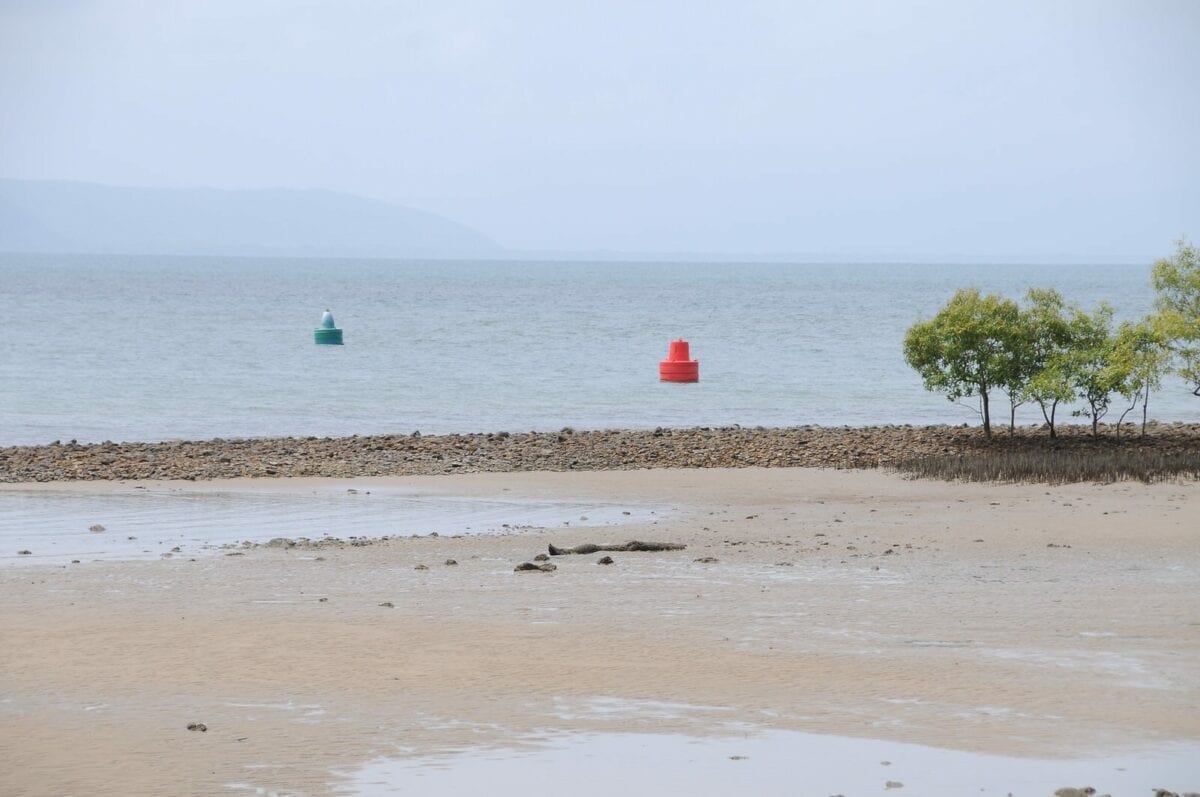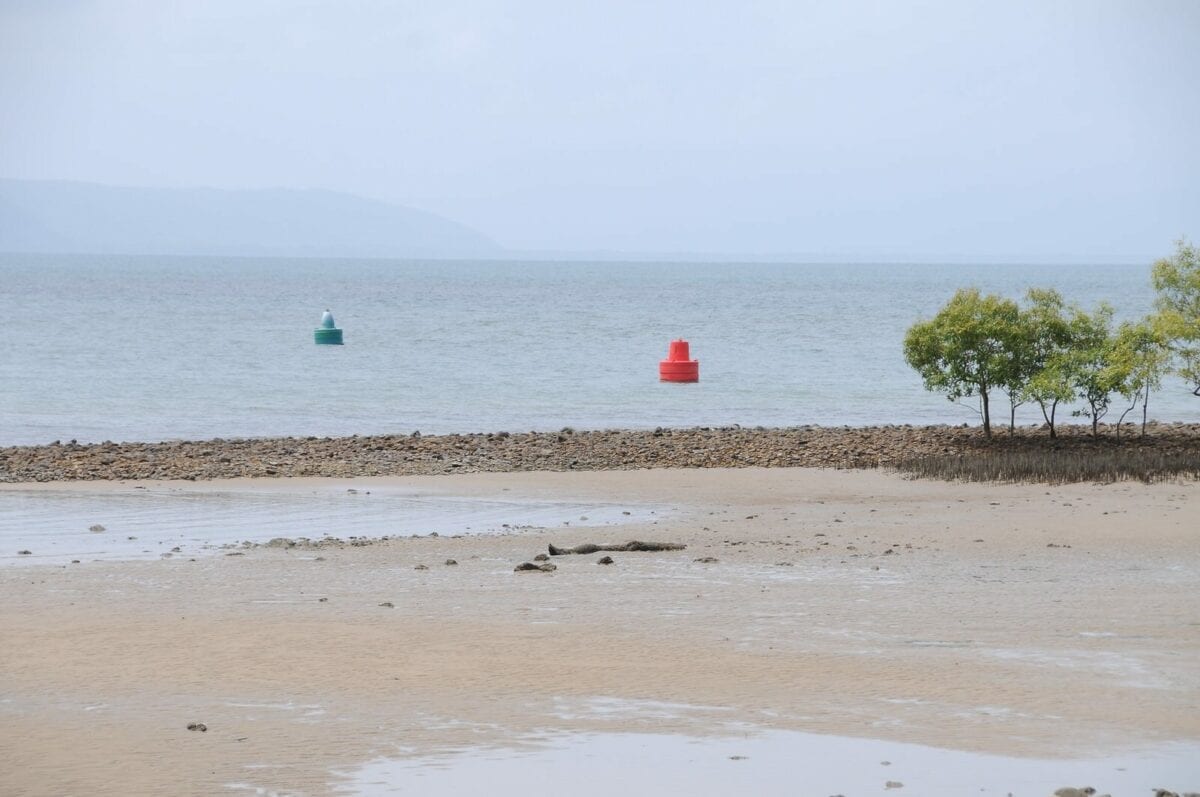 Port Douglas Bay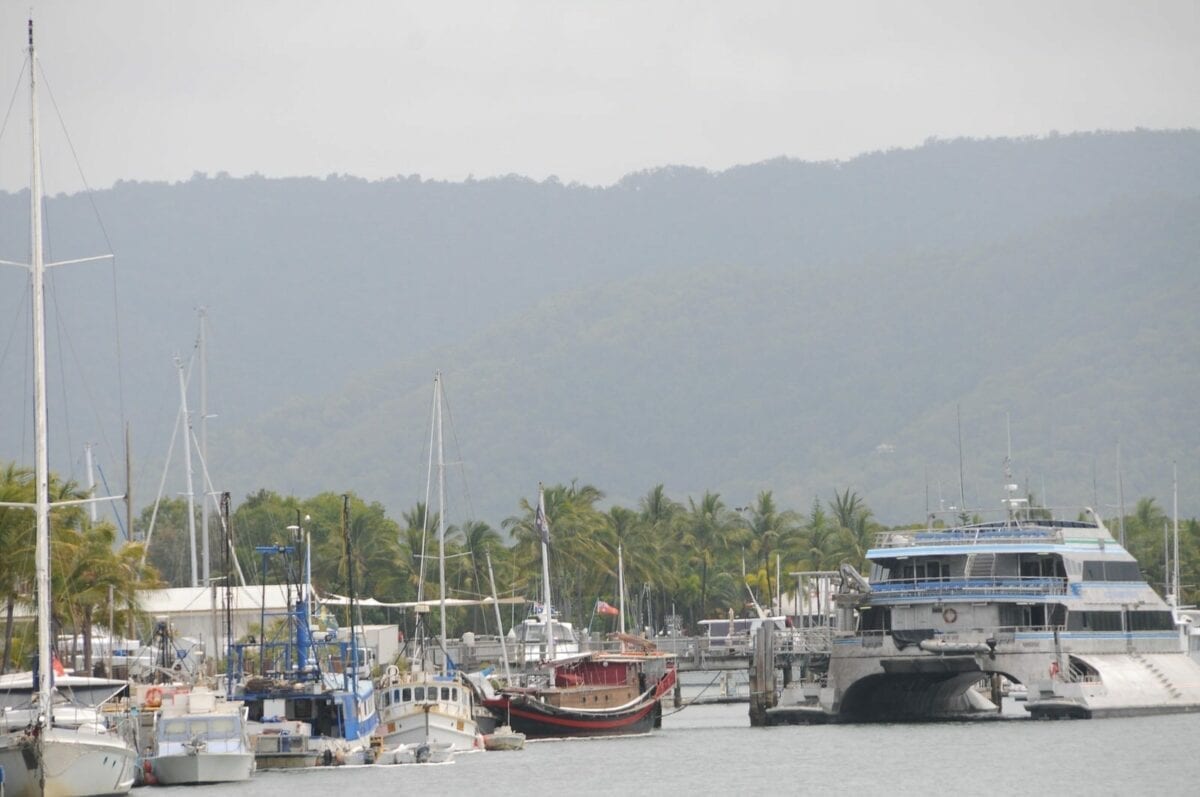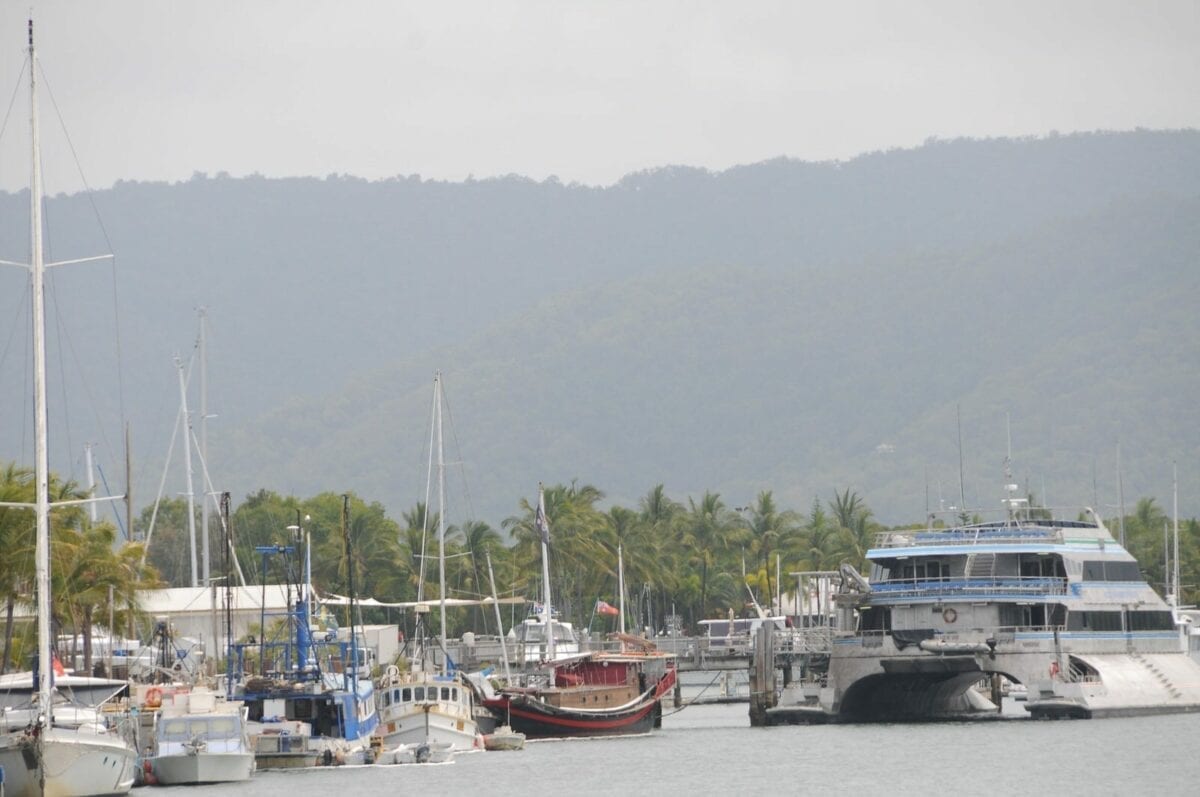 Marina Port Douglas, Queensland, Australia
Lunch Time
Australia
Austalia, the worlds largest island is known for everything water. Looking at nautical views, beaches, marinas, and boats reminded me of Australia's reputation for having the world's best divers, sailors, and swimmers. If you are looking for a relaxing water vacation or a boating vacation, this is the place for you. If you love fishing, swimming, and bygone days, rent a car, and take this trip to Port Douglas. Australia is the perfect vacation location. You can find whatever type of adventure or non-adventure that you are looking for here. Australia is a great place for all types of travelers. Although, where I went is very quiet, I would go again in a heartbeat. It's not the place for exciting nightlife in Port Douglas, but a place to spend relaxing days.
Cairns is completely different. There is nightlife there, with bars restaurants, and casinos.
I loved stepping back in time to a kinder, gentler, politer, Port Douglas.
Copyright © 2023 Capetown-Rio, Inc. USA. All rights reserved. Republishing is allowed only with written permission. All photography rights on this page belong to Capetown-Rio, Inc. and the author. Do you have a question, business proposal, or speaking opportunity? Please contact me here.