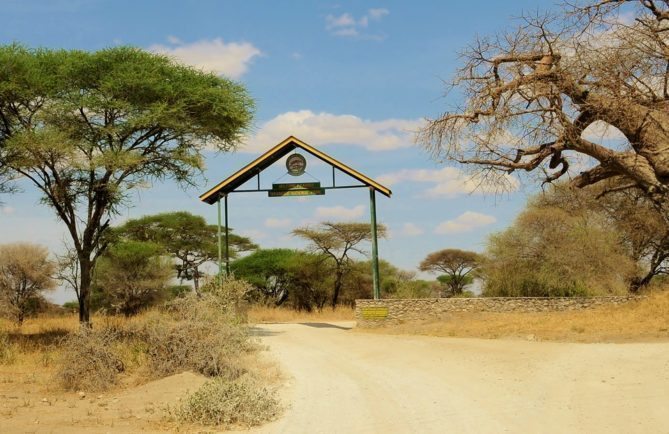 Africa
Trip to Tarangire Safari Camp: Part 2
By
|
The next phase of my African Safari is getting to Tarangire Safari Camp. Along the way, we say many things. We saw bikes tours looking for shade to fix their bikes, road construction crews, waiting for the heat of the day to pass to continue road work. Cattlemen walked their cattle along the road. We saw villagers, children farming, and other small tour groups. We even stopped to take photos of the African animals.
African Safari Camp
Unfortunately, my foot was still terribly painful, all I wanted was a doctor, ice and something for the pain. I began to wonder if I had broken my foot or ankle. The bumpy road and the road construction didn't help my pain. But, I was fortunate no one claimed the front seat. I guess, an injury trumps – manners.
To give you some perspective here is a map of the area that we were traveling. Here are National Geo Maps.
My Story Part 2
We saw termite hills. That was at least 4 – 5 feet tall. These enormous mounds are needed for fuel, to start fires for cooking, and to consume the jungle leftovers.
Arusha Tanzania to Tarangire Safari Camp
Not the Recommended Approach
At every stop, the tour guide still had no idea how to get ice. Unfortunately, later I found out this our guides second tour with this company. They had subcontracted to him to be our leader for the tour group in Arusha. They hadn't planned for my type of situation, an injury or health problems. Someone had a pillow in the bags; They offered it to me. Happily, I accepted the pillow which helped prop up my foot on the front windshield and elevated my foot stayed elevated.
Even though I was injured, we didn't go straight to camp.The first stop was a gift spot. Jennifer helped me hop around at the rest stop. We figured some circulation might be good for my foot. I loved the sign about the animals, and certainly wasn't about to interact with the animals – I couldn't run if I had to get away.
Finally, we made it. We were ging through the gates of Camp 1, Tarangire Safari Camp.
Read this to learn more about my foot ande how I got in to the shape I was in.
Travel tip: Bring plenty of pain medicines, Tylenol and wear long safari or hiking pants and long sleeve shirts to keep the black flies away. The guide also told us that he thinks his skin was more attractive to them than mine. I don't know if that is true?
https://www.whereintheworldiskate.com/2017/06/best-african-safari-photos/
Copyright © 2021 Capetown-Rio, Inc. USA. All rights reserved. Republishing is allowed only with written permission. All photography rights on this page belong to Capetown-Rio, Inc. and the author. Do you have a question, business proposal, or speaking opportunity? Please contact me here.