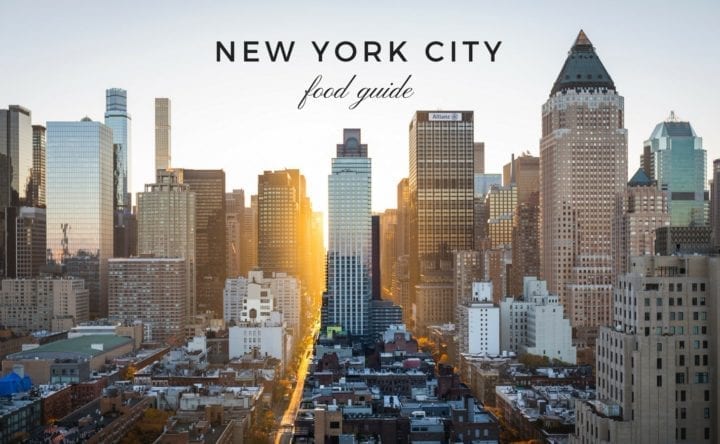 USA
NYC Food Guide for All Occasions
By
|
More than eight million people live in New York. Every one of them has his or her favorite restaurant or truck. Here is a NYC Food Guide based on where New Yorkers' like to eat. Imagine how many places there are to eat. In New York, nothing is impossible. You can find simple burger joints, Mexican cuisine, extremely classy restaurants, Thai food. Just think of it, google it, and you're good to go.
NYC Food Guide
Take a look at all the best places that you should go once in the Big Apple and NYC food you have to try!
Street Food & Delis
If you're for a quick bite, New York offers a wide range of food parlors and delis grab a bite to eat something delicious and fast for a reasonable price. If you're craving a burger, then please check out the burger joint "Emily". Many consider it the best burger joint in the city. If you think Brooklyn is too far to go just for one burger, then visit the "Shake Shack" in Madison Square Park. If you want a different sort of sandwich, how about a Jewish pastrami on rye, "Liebman's Kosher Deli" has been feeding people the best pastramis in the city since 1958. However, the whole experience will not be the same without the legendary New York style pizza. Just try the best one in the city, the "Bleecker Street Pizza." You'll wish you had one slice every day for the rest of your life.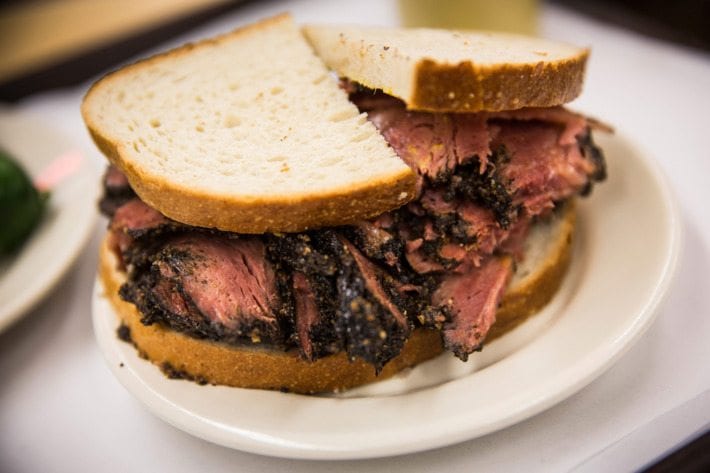 Fine Dining
Let's assume you're in New York because of your honeymoon or an anniversary. You want to go somewhere classy. The best option would be the "Eleven Madison Park restaurant." The location is in the center of the city. Enjoy a multi-course meal, paired with fabulous wine for around 300$. It is the home of some of the best dishes in the USA. You can enjoy them while watching a spectacular view of the Madison Park and Flatiron building. However, you would have to make a reservation, a month before to get a table.
If you're into French food, the best one NYC has to offer is "Per Se". Due to the decoration and the interior of the restaurant, if you choose autumn for this trip, your experience will be even better. Moreover, the restaurant of the celebrity chef Sushi Nakazawa is the one to go to if you prefer fish or Japanese cuisine. What's perfect about this restaurant is pricing, it's very fair. Also, there are many tables to choose from – ranging from expensive to the ones that are quite affordable.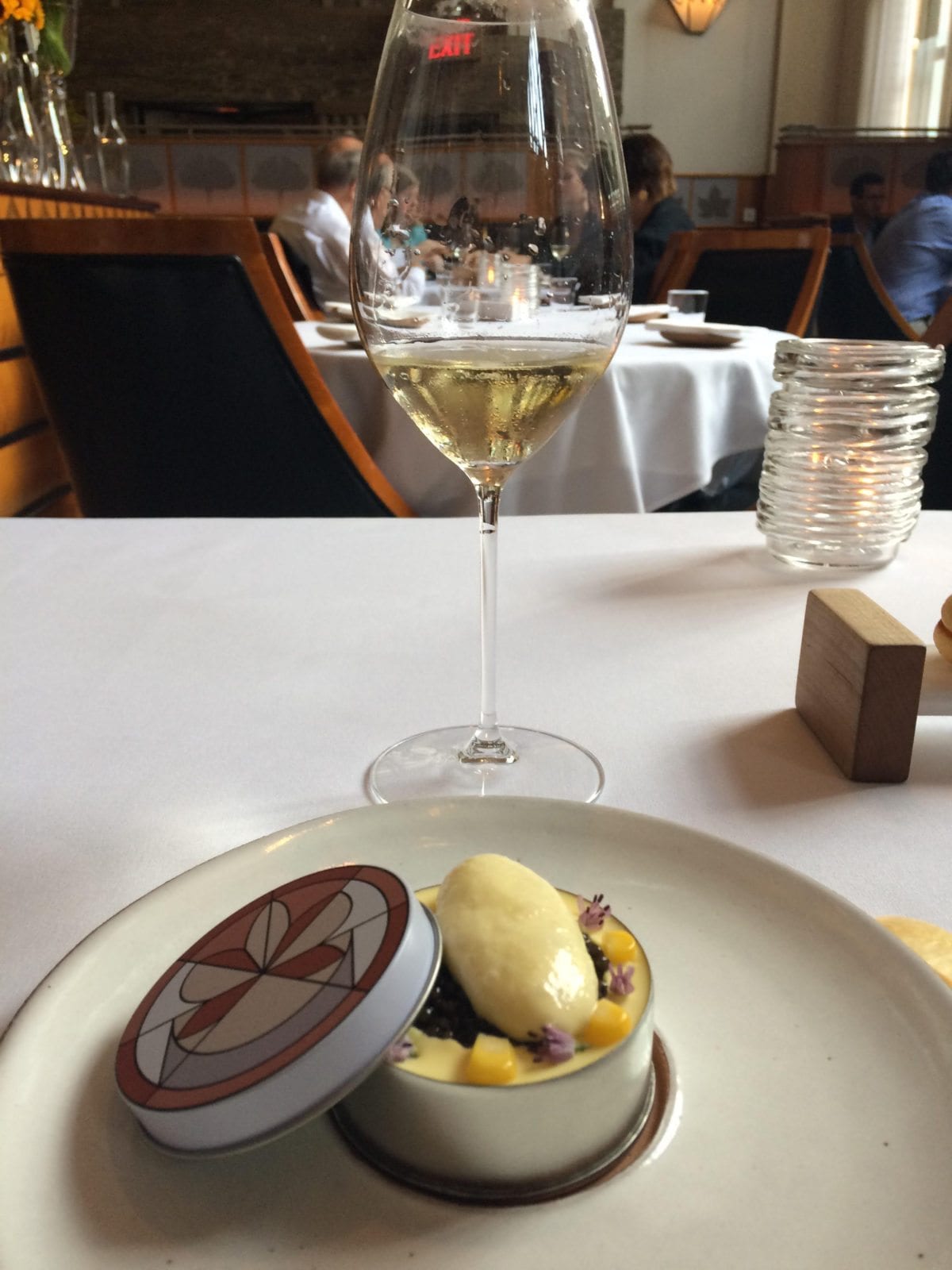 Image – Eleven Madison Park Eggs Benedict with caviar
NYC Parties
For an exclusive New York party, pray Alchemiq catering caters the invitation! This New York catering company offers the best food and cocktail choices which they like to call "molecular mixology," as they tend to mix the drink with the food the best way possible. No wonder that they have catered very exclusive parties for Microsoft, Snapchat or Cosmopolitan. Their food is by far the best, tastiest and most original in New York City. If you're lucky enough and go to an event catered by Alchemiq, don't forget to try their finger food and desserts as they are mind-boggling.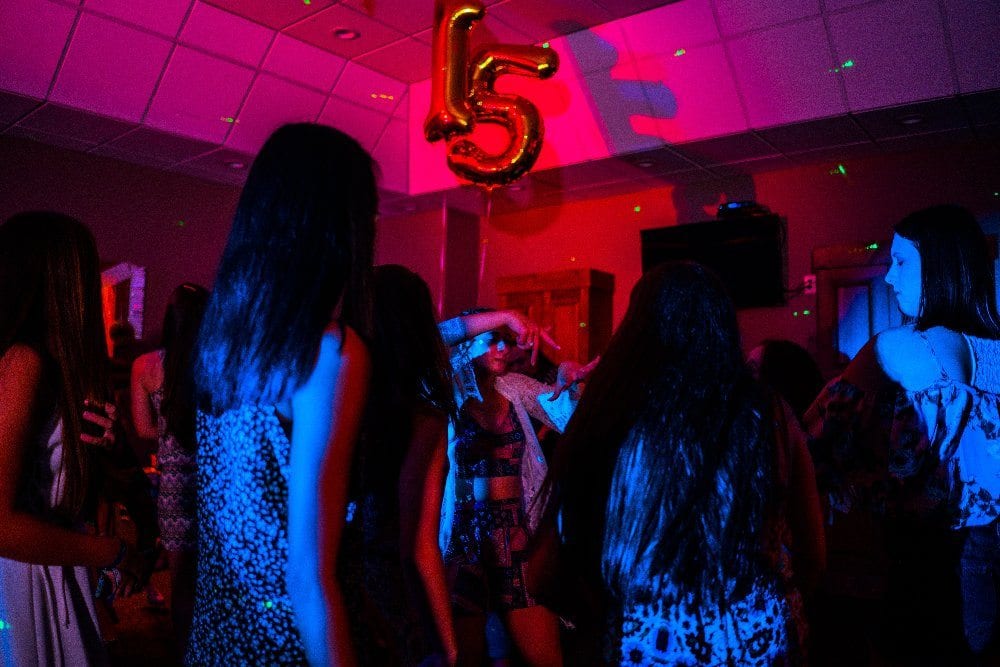 Drinks
Christmas time? Eggnog time, which is a traditional American Christmas beverage originated in New York City. Speaking of drinking, for all the beer lovers reading this, check out"Threes Brewing" or "The Cannibal" is a must. They offer a wide range of both lager and craft beers, accompanied with amazingly decorated interiors. However, if you're more for a fancy night out, or you're more of a wine and live music type of person, check out "Gallow Garden." It's by far the most beautiful rooftop garden in the NYC. Apart from wine and live music, you can try some of the best cocktails in the world. Enjoy the astonishing view from the NYC rooftop.
If you're going to NYC for the first time, check out at least three of the places we recommended. If you're going there for the second or third or seventy-first time and you haven't been to some of these establishments – do so the next time!
Copyright © 2021 Capetown-Rio, Inc. USA. All rights reserved. Republishing is allowed only with written permission. All photography rights on this page belong to Capetown-Rio, Inc. and the author. Do you have a question, business proposal, or speaking opportunity? Please contact me here.