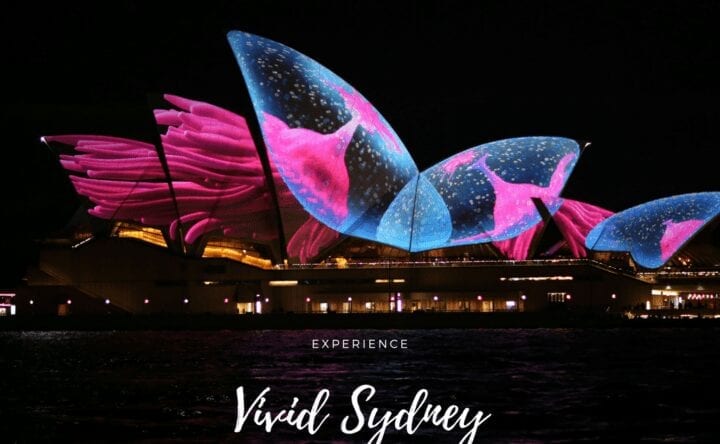 Australia
Best Ways to Experience Vivid Sydney Festival
By
|
The Vivid Sydney festival is an annual event that unites artists all around the world and presents visitors with a unique blend of light, music, and ideas. This festival is one of the most creative (and shiny) events that are suitable for people of all ages, backgrounds, and cultures. It consists of almost 200 light installations, sculptures, and projections all over Sydney and it lights up the city with thousands of colors, patterns, and displays. So, if you want to witness this miracle of technology and imagination, here's a guide that will allow you to experience Vivid in all its glory.
Visit The Rocks
The Rocks is a busy local and tourist precinct in the city center that lights up during the festival. So, head to the southern shore of the harbor, where you'll find various light projections on the buildings and installations on the ground. One of the most exciting projects in the Rocks this year is called Wobblies. This installation is entirely interactive and invites visitors to kick and push the inflatables and watch them change color and patterns. It's fun for kids and adults!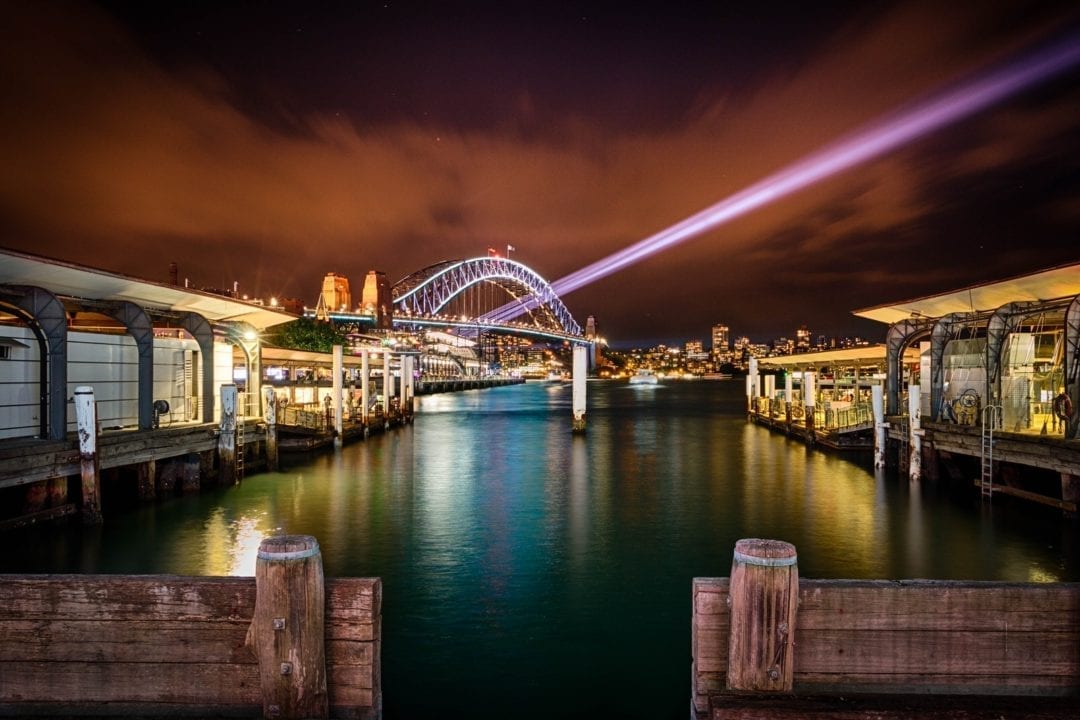 Head to Botanical Garden
The Royal Botanical Garden always has some new sculptures full of light and magic, so don't forget to visit this natural haven and take a walk amongst the installations. Here you'll have plenty of photo opportunities because facilities allow you to come very close to them and snap some amazing selfies. Your Instagram will instantly light up!  Plus, if you're traveling with kids, they will love this part very much, because they can interact with the lights.
Avoid the crowds
The festival can get super crowded, especially on Fridays and the last weekend of the event, so if you want to enjoy it in peace, try to experience the lights from the water. Hop on a Sydney Vivid cruise and take in all the delights of the Harbour Bridge, Opera House, Luna Park and many other Sydney attractions during a two-hour journey. Grab a bite at an open buffet and enjoy a glass of complimentary wine with your light show!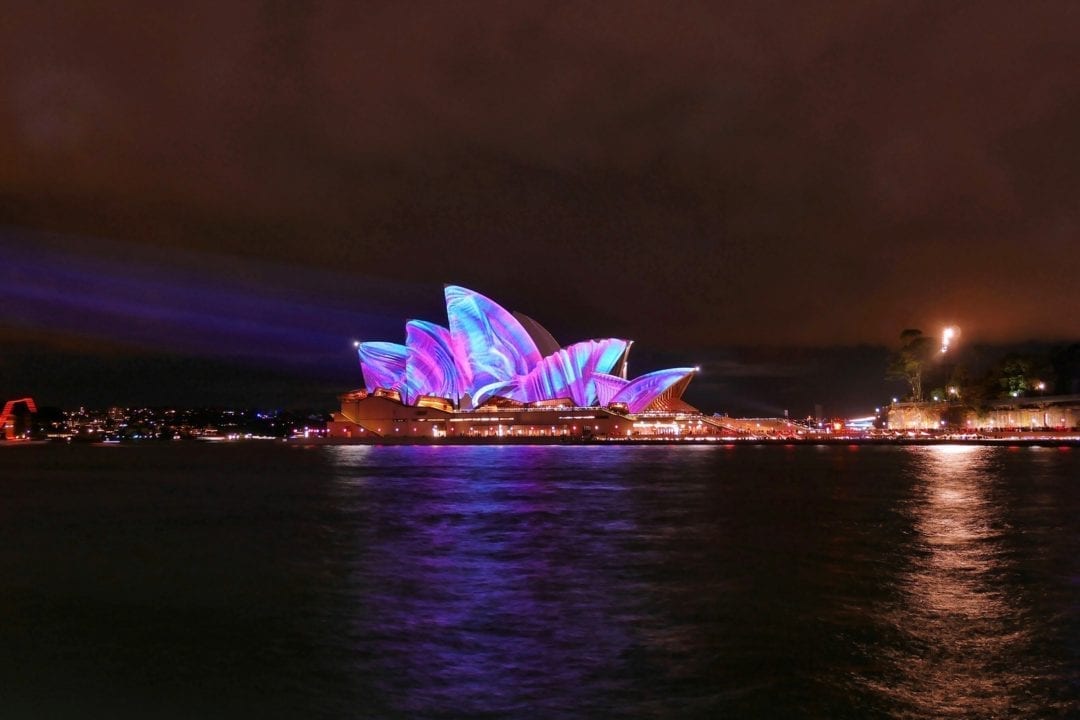 Take a break
If you've chosen to see the festival on foot, you'll want to take a little break. So, have a drink and relax in one of the bars or restaurants in the area. One of the best locations to get a good cocktail, grab a high-end bite and have a fantastic view of the festival is the Altitude bar. This excellent restaurant/bar will take you high up (just like its name states) and give you a fantastic view of the whole harbor and its new lights. You can also visit the O bar that will take you even higher, more precisely, 47 floors above the Sydney streets. The best part? The bar rotates to give you a 360-degree panorama of the city and Vivid Festival. This is probably the best way to view the Sydney Opera House light installations, so climb up and find yourself dazzled by the dancing lights.
More than lights at Vivid Sydney
Even though Vivid's main attractions are the projected lights and light installations, this is not all that this fantastic festival has to offer. Other things you can do during the festival is visiting public talks and workshops that discuss ideas and inspiration behind the artwork of the festival, as well as many other relevant issues and technological advancements. The admission to these talks and workshops costs around $30, but they are worth every cent!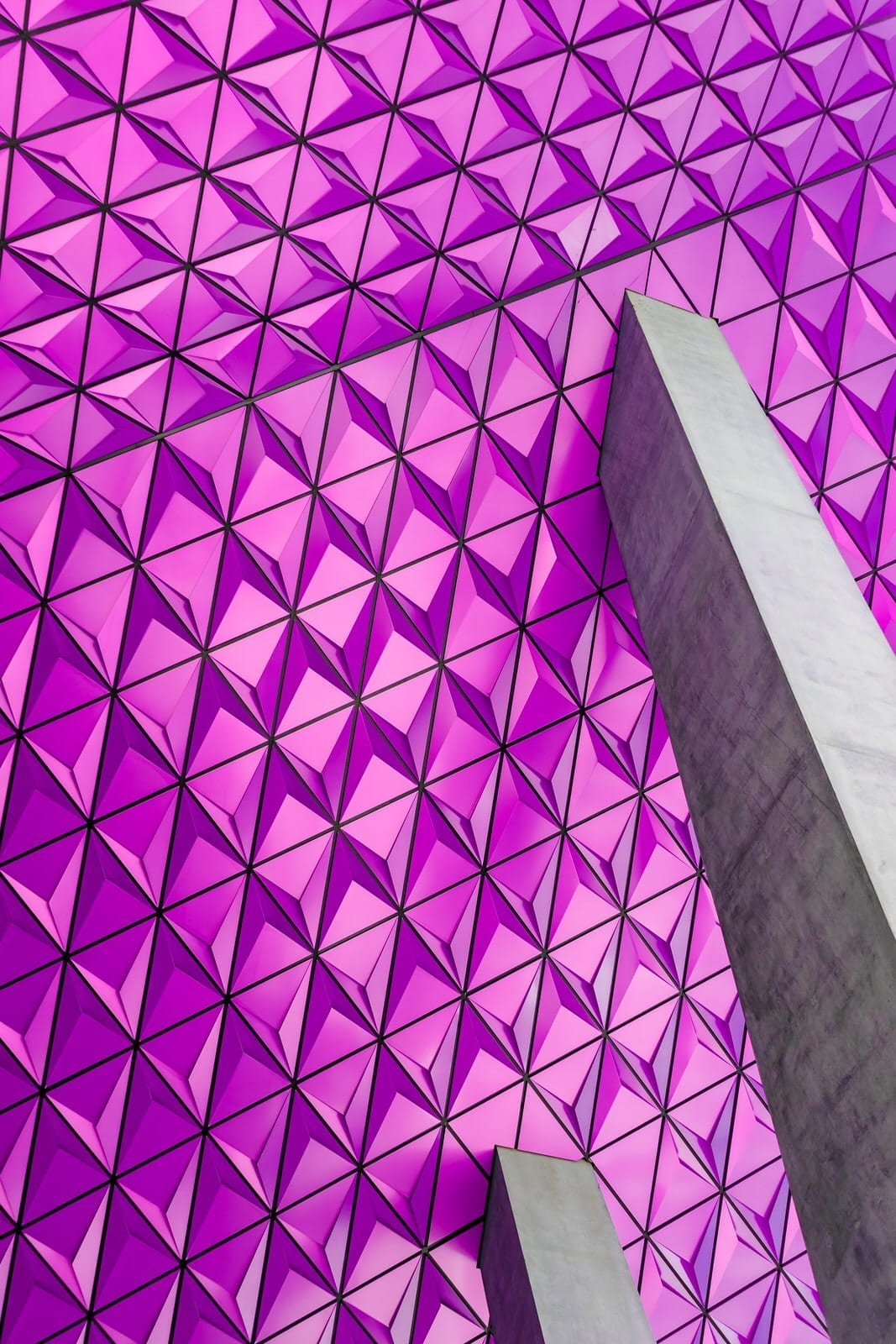 Enjoy the music
Another thing you must not miss during Vivid Sydney is its excellent music program. There are over 20 venues where musicians will perform their music this year, from The Landsdowne Hotel to the Sydney Opera House. You can hear all sorts of amazing, unique and innovative artists from all genres of music, but don't miss the chance to listen to some of the innovative artists of Vivid Jazz who will blow your mind with their expertise and energy! And if you want to see the music and lights working together to achieve a unique effect and experience, head down to Carriageworks for a treat that will engage all your senses.
The Vivid Sydney festival will undoubtedly fill you with happiness, energy, and inspiration. So head to Sydney from May 25th to June 16th and have your life painted in all the colors of the rainbow!
Copyright © 2023 Capetown-Rio, Inc. USA. All rights reserved. Republishing is allowed only with written permission. All photography rights on this page belong to Capetown-Rio, Inc. and the author. Do you have a question, business proposal, or speaking opportunity? Please contact me here.