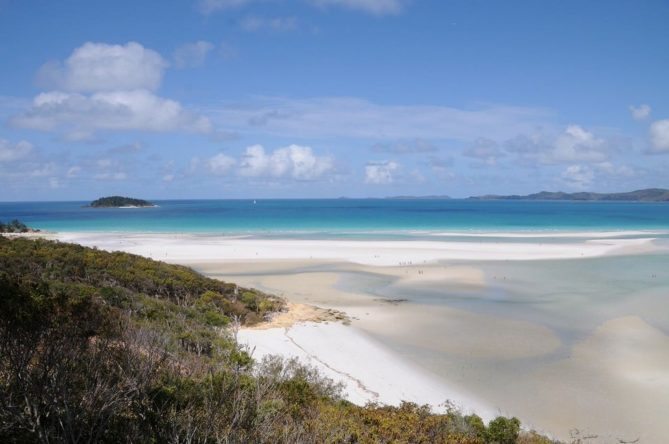 Australia
Top 5 Spots for the Best Queensland Australia Holiday
By
|
Often I am asked, "What's my favorite holiday destination?"  After going to Australia, I realized my best vacation destination in Queensland, Australia. In my opinion, some of the most natural and pristine locations are in Queensland. For me, the best travel destinations in Australia are the Whitsunday, Mission Beach, and Port Douglas. I think there are 5 Best Queensland holiday locations are listed below. I want to help you have the perfect Queensland holiday. If you're looking for your next vacation destination, think about heading to Austalia. If you are doing the trip planning, try this route for your trip. I think you will love it. You will need to rent a car.
The Top 5 Spots for the Best Queensland Australia Holiday
If you can squeeze in one destination, try heading to Brisbane, the Capital of Queensland. I suggest heading there before you head back to Sydney or fly out of Brisbane if you fly into Sydney to start your vacation. Many want to move to Australia after vacationing there. If you are interested in moving to Australia, here is what to know before you go.
The Best Queensland Australia Holiday Spots Map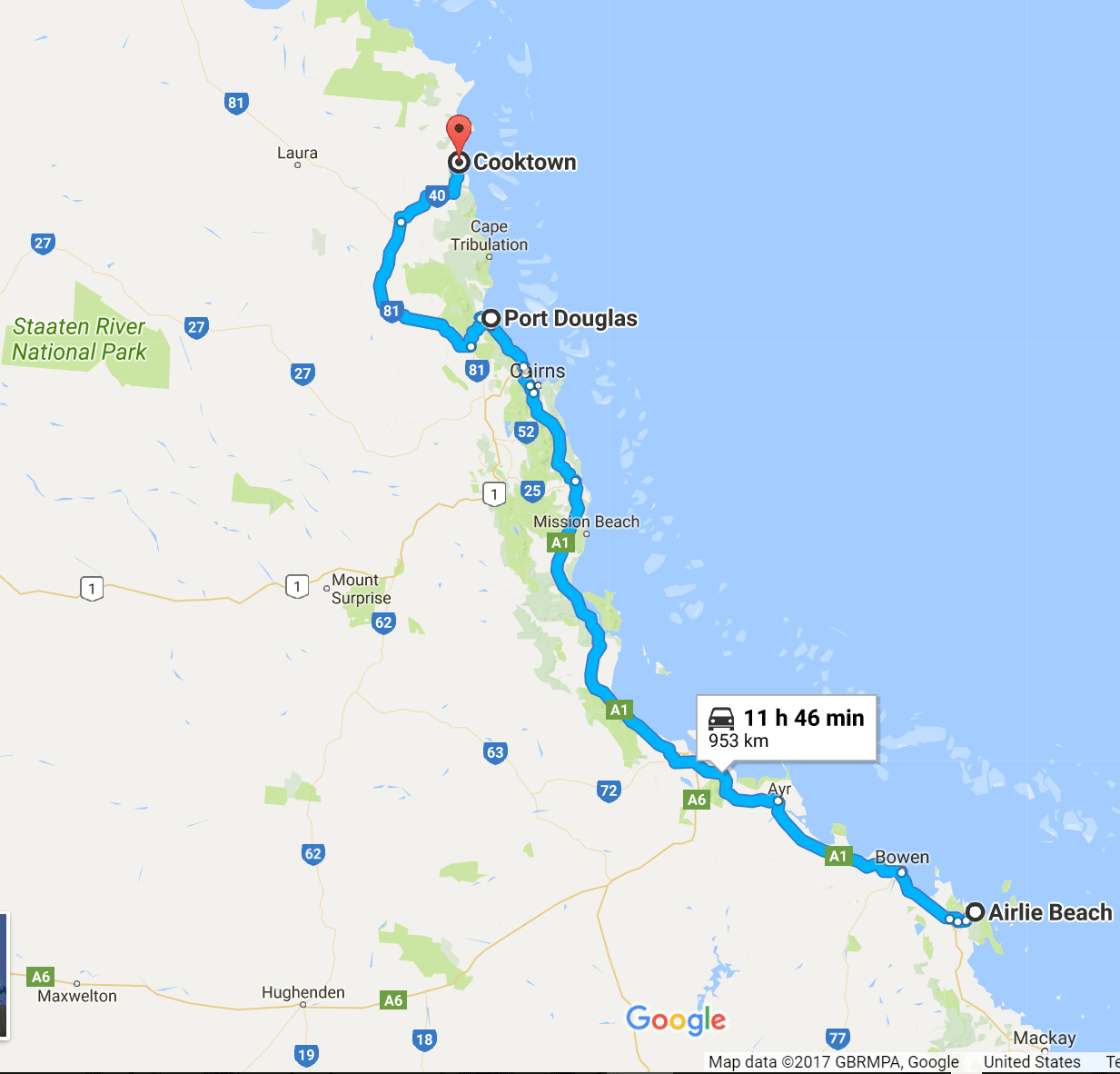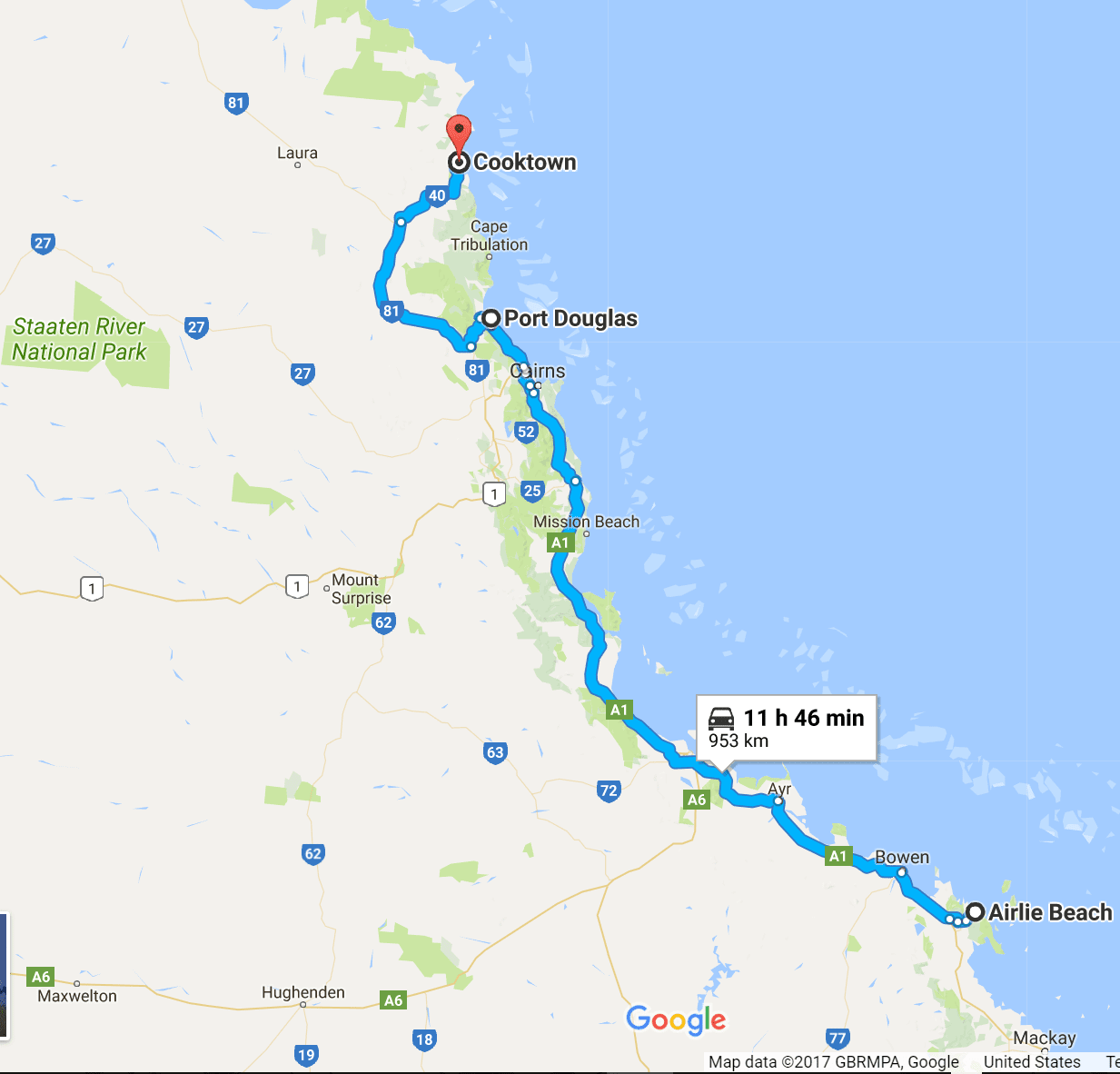 Top Queensland Australia Holiday Itinerary
Start by Flying to Sydney
Top Queensland Australia holiday itinerary starts in Sydney. I flew to Sydney from Seattle. The flight is long. Happily, I saw the best of Sydney and had a lovely time seeing the Sydney Opera house, walking the piers, admiring the yachts, and shopping. I think that Syndey is a must see on an Australian vacation. If you spend two nights in each of these locations, your trip is 14 nights. Think about it when you do your trip planning if you have the time. If you cant spend 14 nights on your vacation I would shorten the trip by spending two nights in Cairns and see Port Douglas as a day trip. Remember you will lose a day going to Australia because you cross the international dateline and gain a day when you return. Therefore, I've included Sydney as part of my Best Queensland Australia vacation.
If you are flying into Sydney here is how I got to Queensland.
Airlie Beach
Flu from Sydney to Townsville and then drive from Townsville to our first Queensland destination, for the best Queensland Australia holiday, is Airlie Beach.  Starting at Airlie Beach is an excellent way to transition to vacation time.  It's a small laid back town.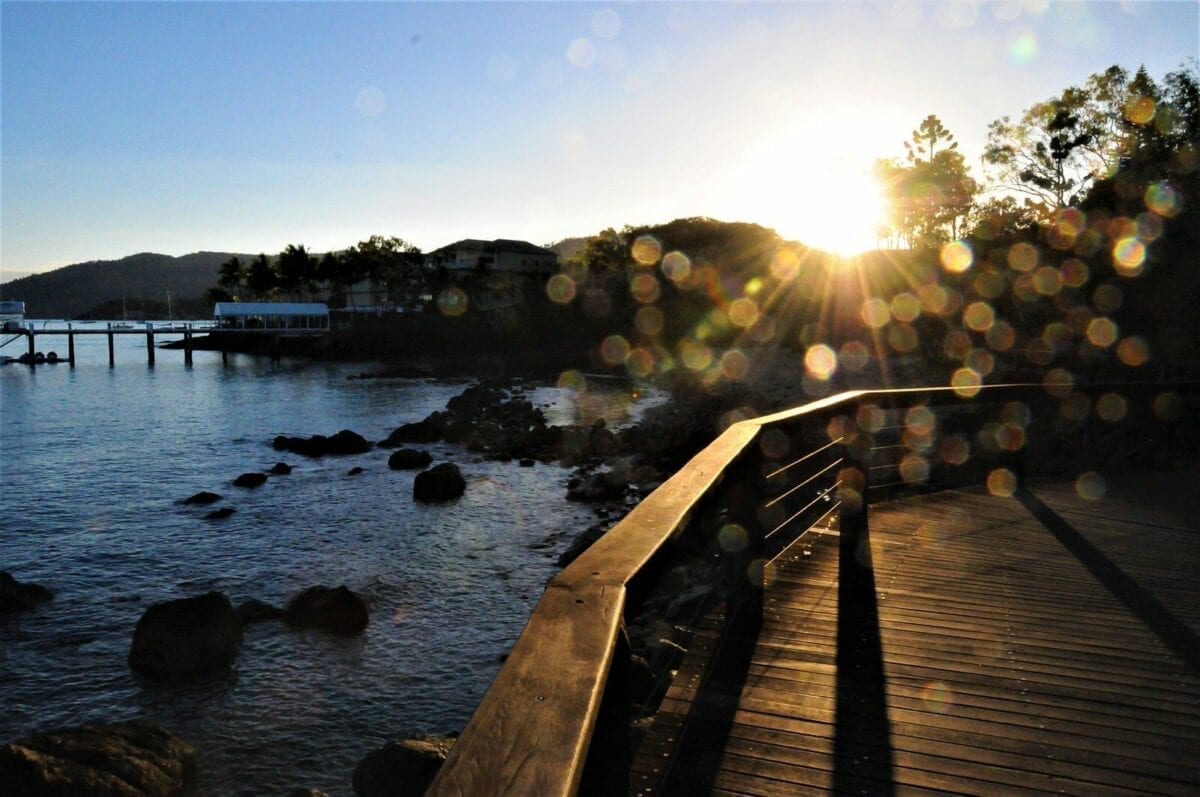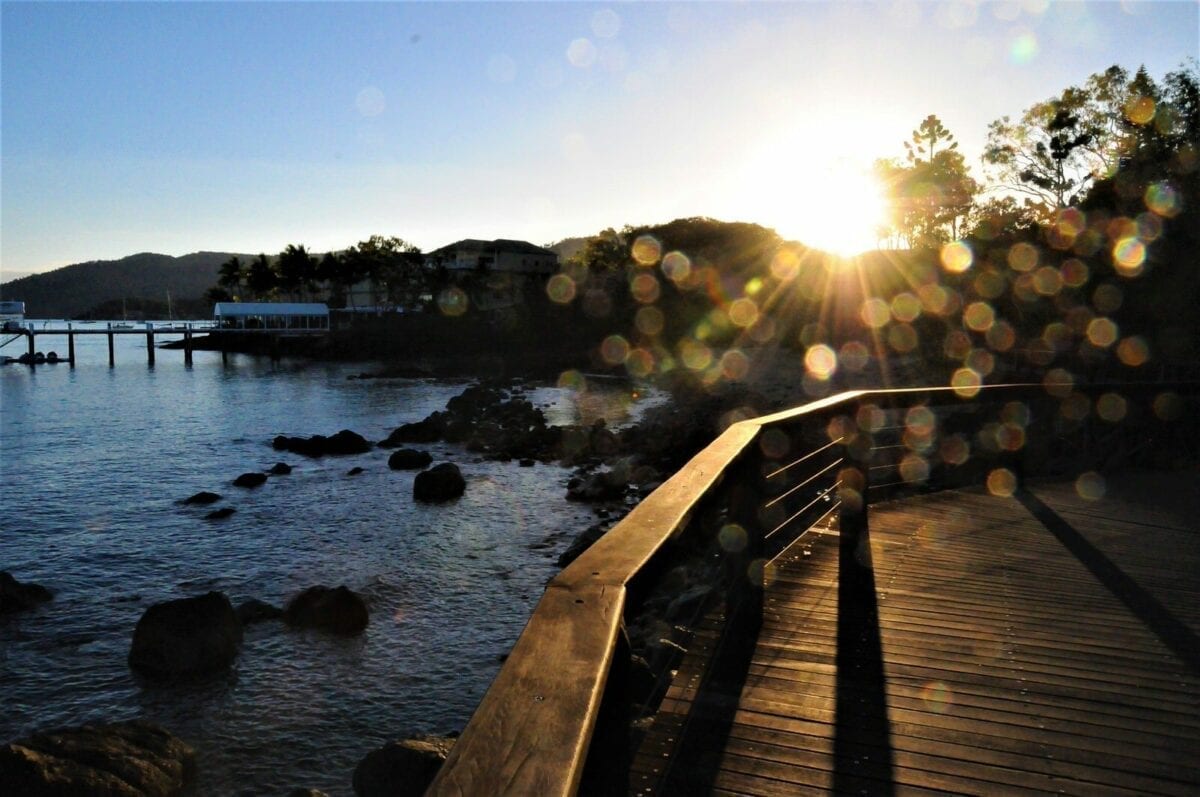 I'll start with the food in Airlie Beach. After all, we all love food. The food is inexpensive in Airlie Beach. No matter where you go to eat, it's a great value. My favorite restaurant in Arlie Beach is Montes.  You can spend the day there. Be sure to wear your bathing suit, and bring a towel when you go to eat. After dining, you can rent a water kayak, canoe or sit on the beach and go snorkeling. At Montes beach, it's all there. If you like it, you might decide to stay at the resort there. We stayed in town to enjoy the music and nightlife.
Arlie beach is romantic and a wedding destination and the gateway to the Whitsunday Islands.
Whitsunday Islands
As the name implies, the Whitsunday Islands is a chain of islands and lots to see. Again, you could spend your whole vacation just in this chain of islands. I think the best way to see them is to charter a boat and captain. Can't do that, because it's too expensive or you are a land lover then try taking day trips from the Arlie Beach Marina.
One Island is called Day Dream Island. Here is a little bit about my experience at Day Dream Island.
Mission Beach
Everyone wants to see wild Australia on an Australian vacation. Australian animals are incredibly dangerous. Saltwater Crocs, Cassowaries, poisonous snakes, and avoid spider bites at all cost. All these animals live in Mission Beach. Remember to take care, and Mission Beach is Austalia wild. Here is my Best Mission Beach experience and why it's another best Australian vacation location. Remember, if you want to see native Australia, idyllic beaches and disconnect from the world, Mission Beach is the spot to visit.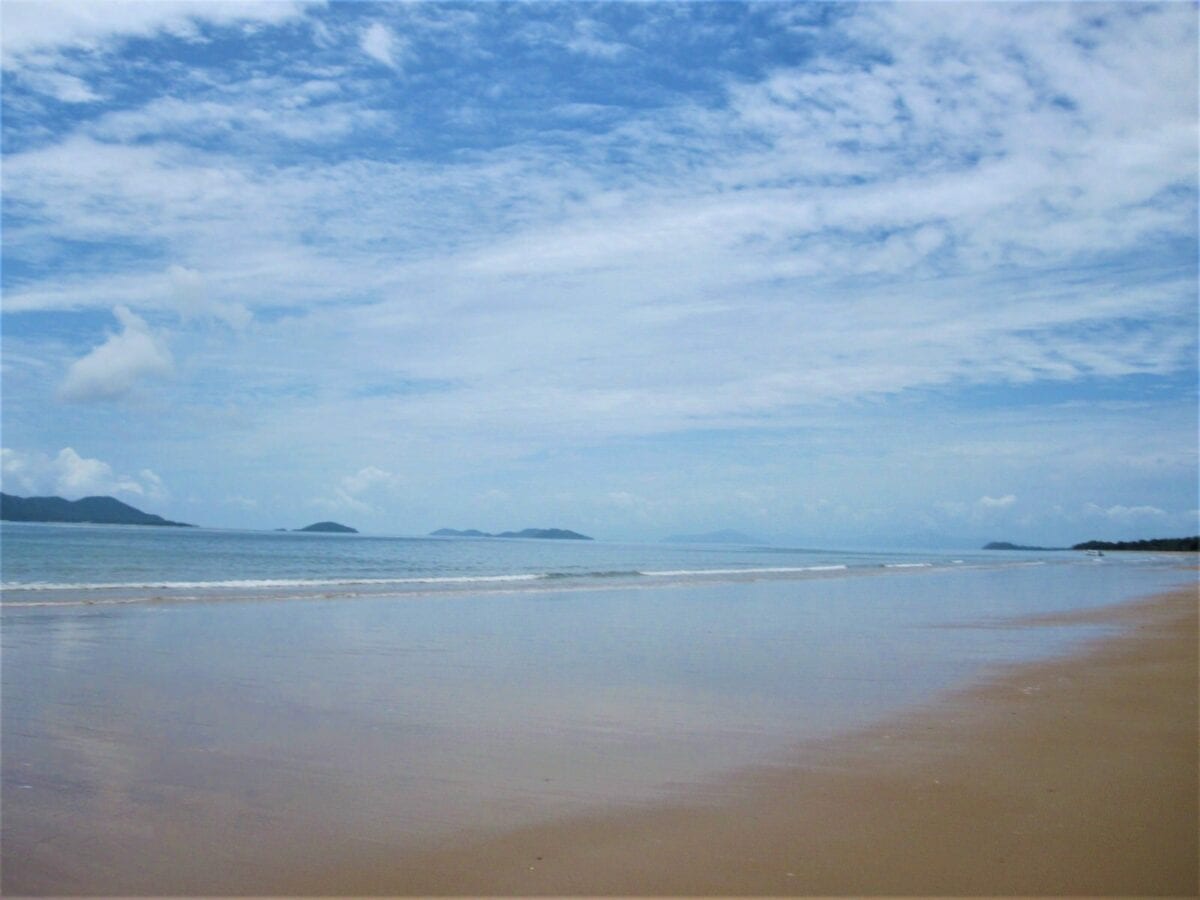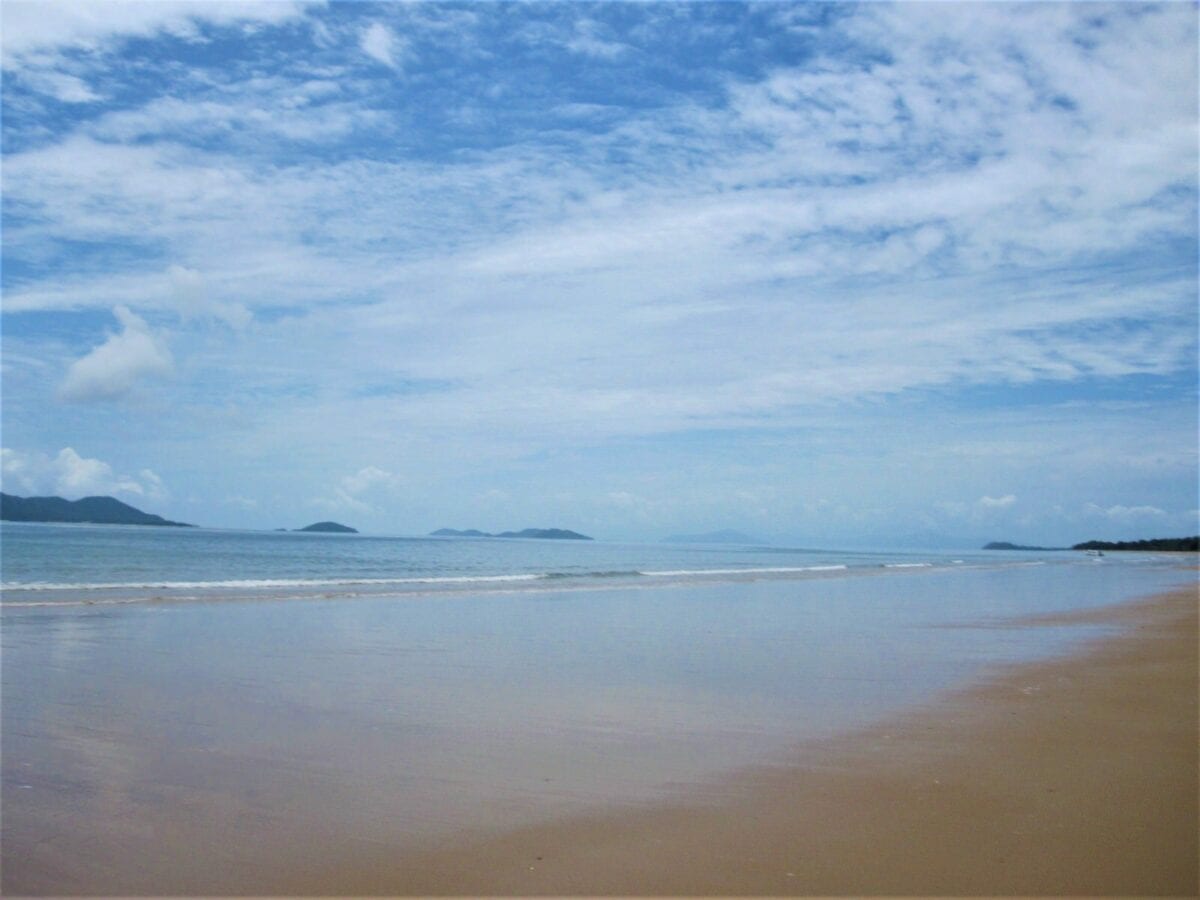 It is a great Australian holiday destination — the sand, crackles, and crunches under your toes. The smell of eucalyptus permeates the air, and the clouds look fake marshmallows. If you have only one week, go to Mission Beach.
The preferred lodging is to rent a van and to go camping in the van. But, since we had a car, we stayed in a fantastic beach hotel. Whether you are in a van or a car, see the Rainforest and magnificent beaches.
Skip everywhere else and camp out here if you want to chill out. Here more details and my view of Mission Beach and where we stayed.
Cairns
Not everyone wants to vacation in a remote destination, away from the real world. If you need a bit of Casino, nightlife, boardwalks, and beaches, then Cairns is the Best Queensland vacation for you.
Port Douglas
Port Douglas is a view of historical Australia. Only Cooktown, for a Queensland vacation, is more North than Port Douglas and the top of Queensland.
Brisbane
My final part of the advice for the best Queensland Australia holiday is making sure Brisbane is on your itinerary. It's a tropical paradise. The last night in Australia, I felt a sad longing because I was leaving. Departing the next day, I made the most of my time in Brisbane. Indeed, it helped me transition back to the real world.
Brisbane is a tropical beach town which offers divine Australian hospitality and unique restaurants and bars. You will find Brisbane the perfect place to fly home from as you reminisce and wish you didn't have to leave Austalia. I loved Queensland, Australia. Queensland, Australia is the ideal holiday destination for me.
Travel Tip: Buy Rash guard shirts, skirts, leggings, and shorts to avoid sunburn. Wear it like day wear to prevent sunburns. Also, buy a hat in Austalia or bring your favorite from home. You will need it to protect your face from the sun.
Travel Advice: I think the best time to go is after the Great Barrier Reef spawns – check the calendar, but it's after mid to late October – November, and December. You won't want to swim when the Reef is spawning because it's sticky and stinky!
Copyright © 2023 Capetown-Rio, Inc. USA. All rights reserved. Republishing is allowed only with written permission. All photography rights on this page belong to Capetown-Rio, Inc. and the author. Do you have a question, business proposal, or speaking opportunity? Please contact me here.