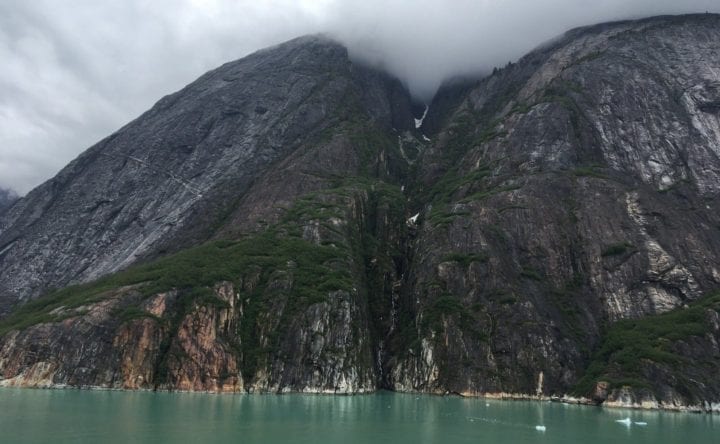 Alaska
Alaska Princess Cruises for Frugal Solo Travelers
By
|
Princess Cruises from Seattle to Alaska promotes their trip as a life-changing adventure, which is the kind of trip I like. As a frugal traveler, looking for solo travel cruises, this seemed to be a good one. Finally, I had the time, and way to see real glaciers close up. Princess Cruises delivered on their promise. Want to relax, see beautiful Alaska, and like the great outdoors, Alaska Princess Cruises for Solo Travelers is a perfect Alaska Cruise.
My Frugal Travel Tip is Princess and other Alaska cruise companies, offer several different Alaska cruises. Prices go up and down throughout the year. Compare them all and find the one that is the best value. I found Princess Cruises to be the best value for me. It fit me perfectly.
The world is always changing, as Hurricane Harvey shows us, as it blasts Houston Texas. Better see the glaciers before the weather melts them away. They are melting pretty fast!
Ketchikan
First port of call out of Seattle was Ketchikan, Alaska. This sleepy hamlet sits right on the Inside Passage. It was raining and cold, but I didn't care because I had wet weather gear. It rains in Ketchikan often (150 extra inches a year), and it's just the way things are. Accept Alaska for what it is, and you'll have a better time. I winged it, jumped off the ship, whistling in the rain with no planned itinerary, I walked through Ketchikan.
I made my way down a street and ended up at a beautiful river, Ketchikan Creek. The closed salmon hatchery prevented me from seeing it. No worries, I have salmon hatcheries in Seattle. On to lunch, I stopped for fish and chips. Walking after my meal, I admired the ships docked in the local marinas as the rain soaked my jacket. One of the fishing boats featured on the television series the Deadliest Catch was at port, right there. The ship was hosting tours. Cruising through town, with no particular goal but to get a good feel for the area, neatly nestled on the island.
JUNEAU ALASKA
A real treat. The capital, Juneau, tries to show how big it is. Juneau, though, is just a sleepy town in Alaska. Again, I jumped off the ship and walked ten minutes to the tram (Goldbelt Mount Roberts Tramway). A round trip ticket costs USD 33. The tram zooms to the top, with killer views of greater Juneau, the fiords, and mountains that make Juneau what it is. There is a restaurant, museum and hiking trails to greet you at the top. You can even hike down from the top and end up back in downtown Juneau!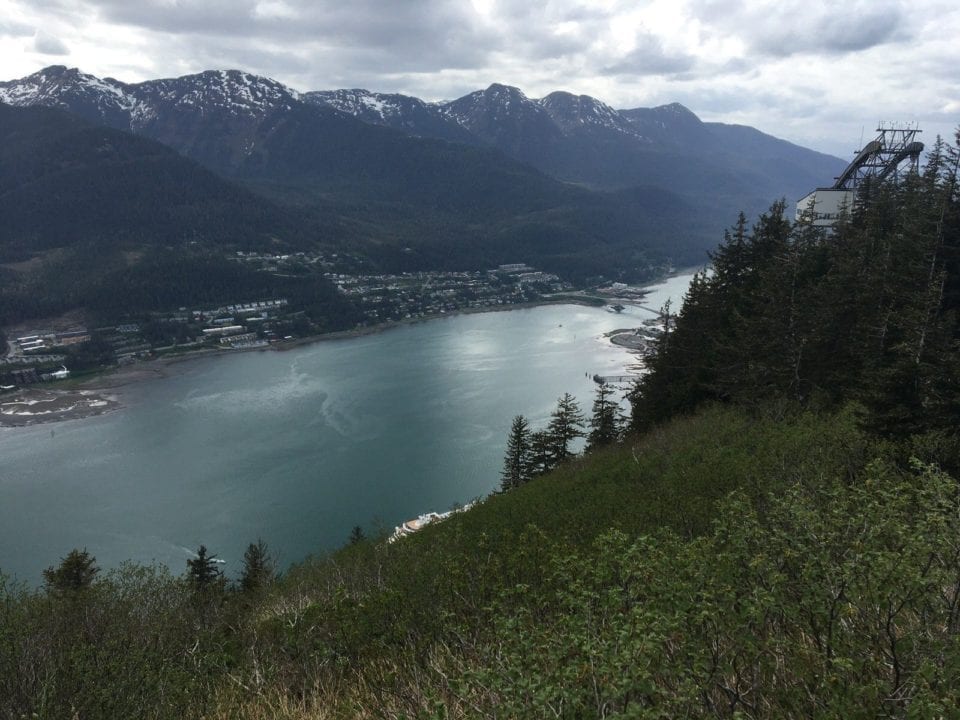 I had dinner at the Alaska Fish & Chips Company on the water–the best halibut fish I've ever eaten! After dinner, I walked to a downtown park and watched live music as the light started to disappear. What a day! Travel is the most fun when it's simple and relatively unplanned. Simple things to do, and an uncomplicated itinerary. Yeah, that's how I like to roll.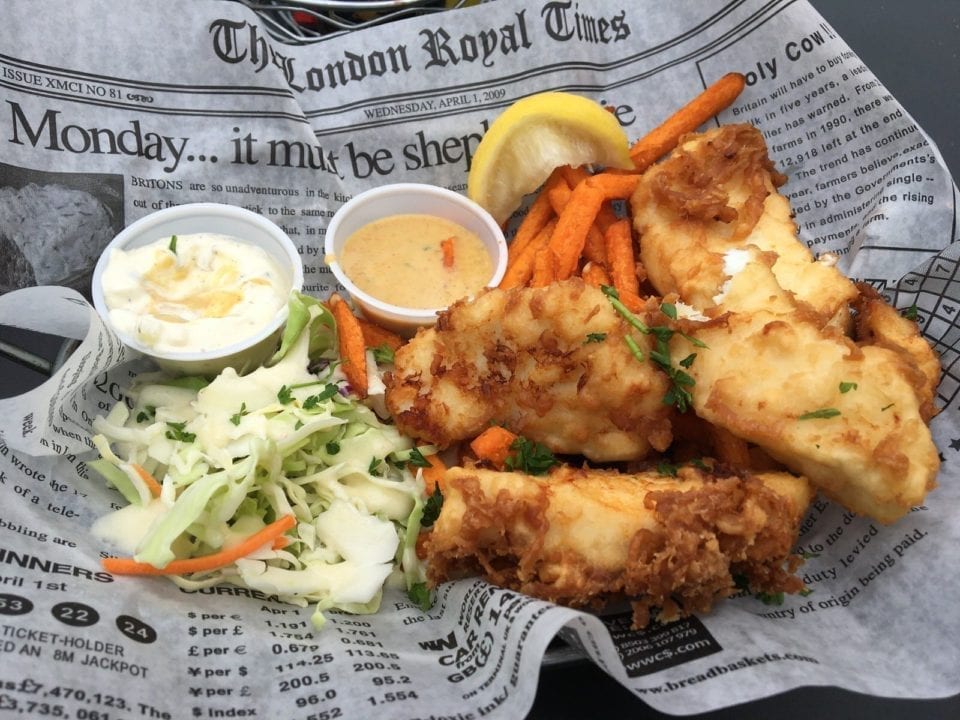 GLACIERS AND FJORDS
My Princess ship maneuvered its way into the Endicott Arm, a thirty mile plus long fjord, framed by towering rocky mountain walls rising steeply from the water. The water turned a milky blue as we progressed further into the fjord. These fjords reminded me somewhat of Norway.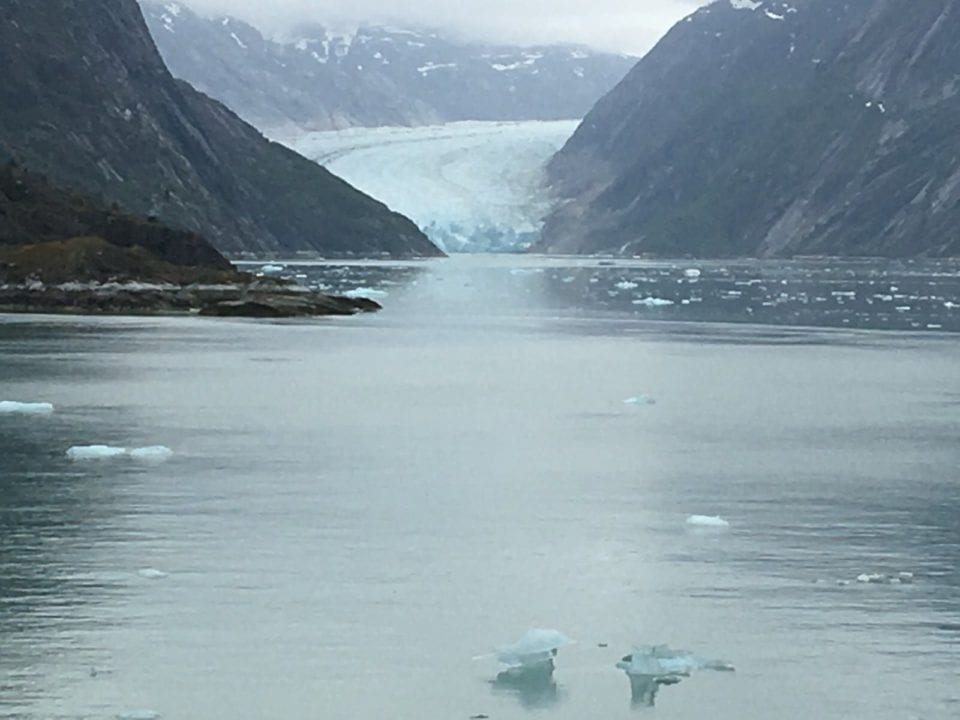 Dawes Glacier
Alaska Cruise took us right to the glacier. There it was. The Dawes Glacier. It was incredible to see it with my own eyes. The dense, thick ice cast a radiant blue color that glaciers are famous for their beauty. The fjord was not choked with ice as I expected. The fjords fill up with ice in the autumn.
SKAGWAY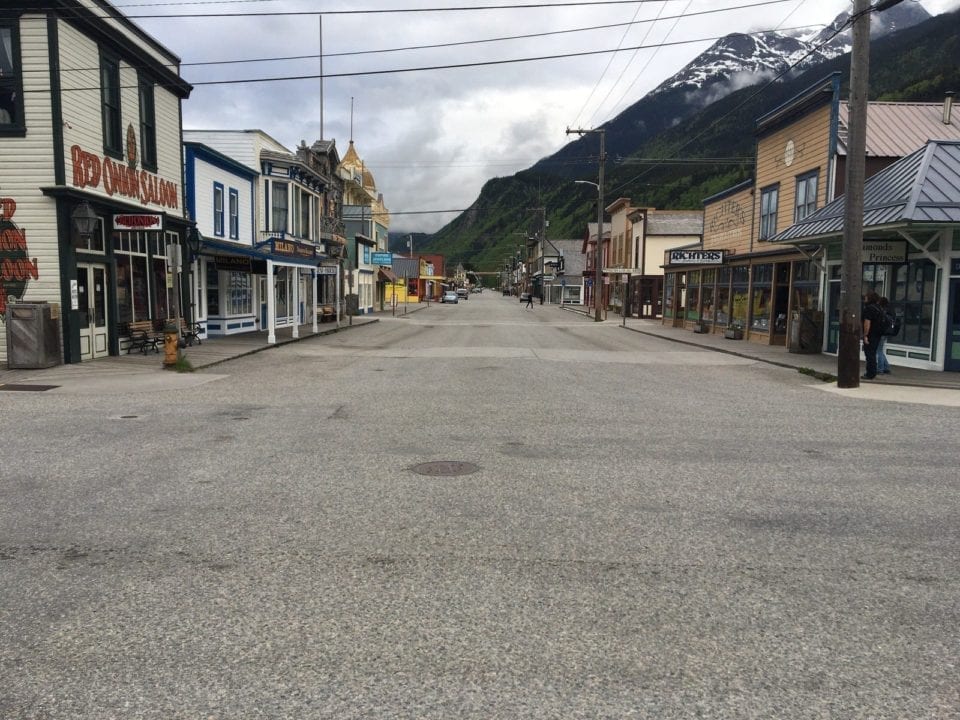 Back to 1800s
During the late 19th century, Skagway was a booming town because of the Klondike Gold Rush. Skagway grew to about 30,000 people at the height of the gold rush. With that came bars, brothels, and hotels. People were coming in by ship and making their way inland to find gold, even though many if not most of the prospectors came up short in the gold department. In the end, though, it seems that the only individuals who got rich were the merchants who sold the gold rushers all of their gear.
Skagway is decidedly small. Just over a thousand people call the place home, although the population doubles in the spring when tourists start arriving. You can walk down the main drag and see that Skagway is truly a "one horse town." Go to this site to see what Skagway has to offer. Frankly, Skagway was not a favorite stop of mine. Do a self-guided tour of Skagway since it's enough to get a feel for the town, and to say you were there.
VICTORIA, BC, CANADA
Victoria is a quaint town that is easy going and fun to walk around. I jumped off the boat after docking and started walking to the Inner Harbor, about a 30-minute jaunI've been to Victoria many times, and this was a chance to enjoy the weather and vibe of Victoria. It was a warm spring evening, and the harbor area was bustling with tourists.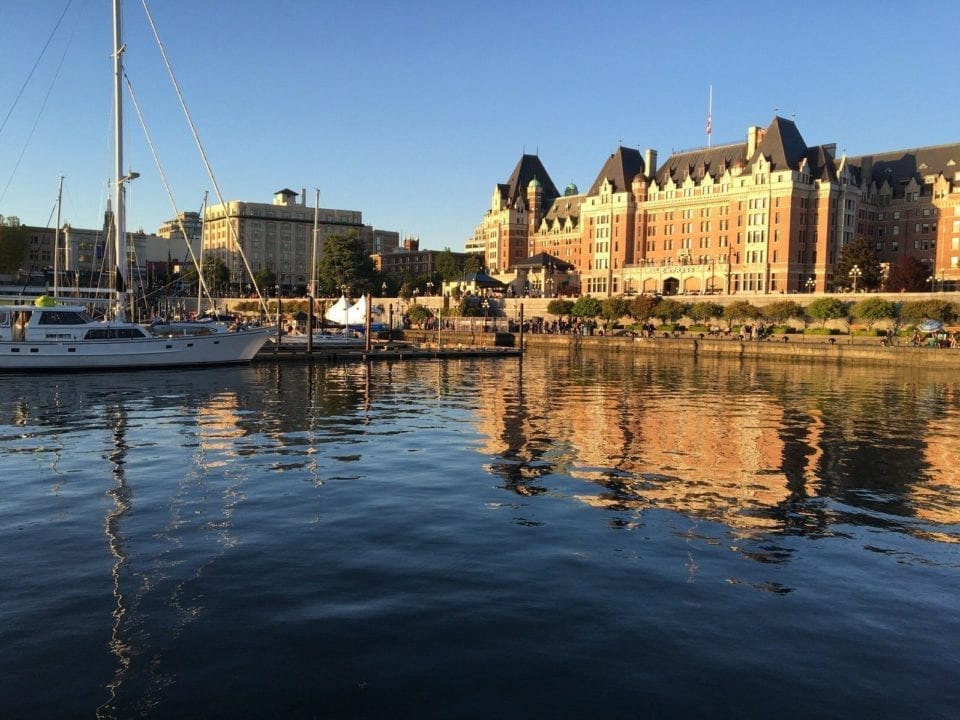 High Tea
If you are a high tea fanatic, I'd recommend high tea at the Empress Hotel. I went to this tea many years ago, and even though many years have passed, I still have fond memories of the experience. The Empress has the best high tea experience I 've had. The ambiance and the effort placed on the service is spectacular. Consider staying at the Empress, as you'll be on the waterfront and have ready access to the high tea service!
Travel Tip: Travel plans always change. Travel can be full of surprises, some good and some not so good. Alaska Princess Cruises offers good Cruises for Solo Travelers.
Do you have any recommendations about an Alaska Cruise for Solo Travelers?
Copyright © 2021 Capetown-Rio, Inc. USA. All rights reserved. Republishing is allowed only with written permission. All photography rights on this page belong to Capetown-Rio, Inc. and the author. Do you have a question, business proposal, or speaking opportunity? Please contact me here.