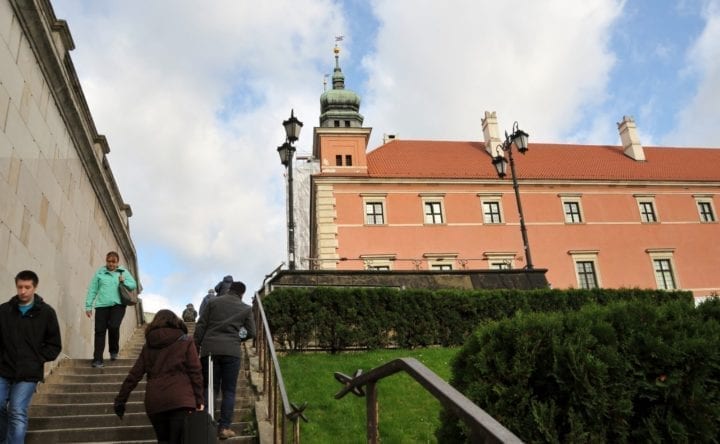 Poland
The Good and Ugly Parts About My Warsaw Vacation
By
|
My Warsaw vacation had some excellent and ugly parts. Travelers expect to have some good and bad experiences.  But, they also expect the basics. For example, if you pay for a hotel room, it should be clean and quiet enough to sleep in it. I traveled to Warsaw to come home relaxed, smarter, and more aware of Poland and the people of Poland. I met great people in Poland and Warsaw and became better informed, but didn't leave comfortable.
My question as I left at 3:00 am to catch my international flight home; "Was it worth it?"
Would I recommend a traveler spending their time to go to Warsaw? My answer is Yes and No.
Warsaw Vacation Travel Advice
Time determined my overall experience in Warsaw. I recommend limiting the number of days you spend in Warsaw on your Warsaw vacation. Perso, I found Warsaw depressing. Some sightseeing sites are enlightening, while others are sad and sobering. Warsaw may leave a long-lasting impression on your travel experience. Warsaw is beautiful, easy-going, a party place with cheap drinks and food. I saw some great landscapes and memorial views in Warsaw.
My most memorable moment is stumbling into a museum, not knowing what to expect because sometimes museums have famous pieces, but only to find out they are on loan to other museums. The highlight of my trip to Warsaw was the Rembrandt paintings I saw at the Royal Castle.
Warsaw Travel Advice: Don't miss the Rembrandt's!
Warsaw Poland
The UNESCO Old Town site sits high on a hill. Immediately, it's noticeable. If taking public transportation which seems very safe, you'll notice that the overall town of Warsaw is flat as a pancake. However, Warsaw Old Town sits high on a hill.
WWII and the Nazi's destroyed Warsaw. If you look at old photos, the Nazi's demolished Old Town Warsaw. From the pile of rubble, Warsaw came back from the dead. However, instead of removing the bombed ruins, Warsaw built Old Town on top of the destroyed city. Using the original design, Poland rebuilt the beautiful UNESCO site to the original Old Town original plan.
The Old Town fortress wall, partly reconstructed, and the old city square rebuilt in the original design, are charming. You will find artists working and lovely shops and old homes.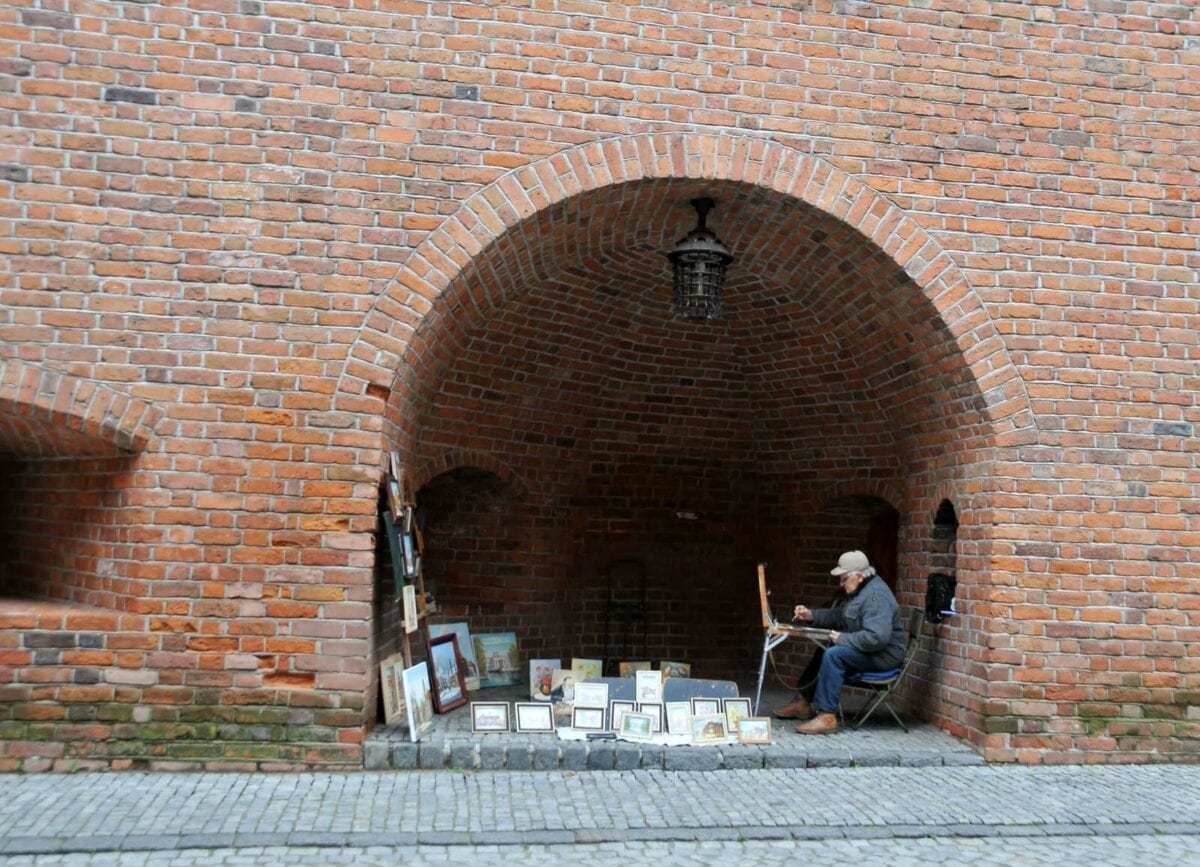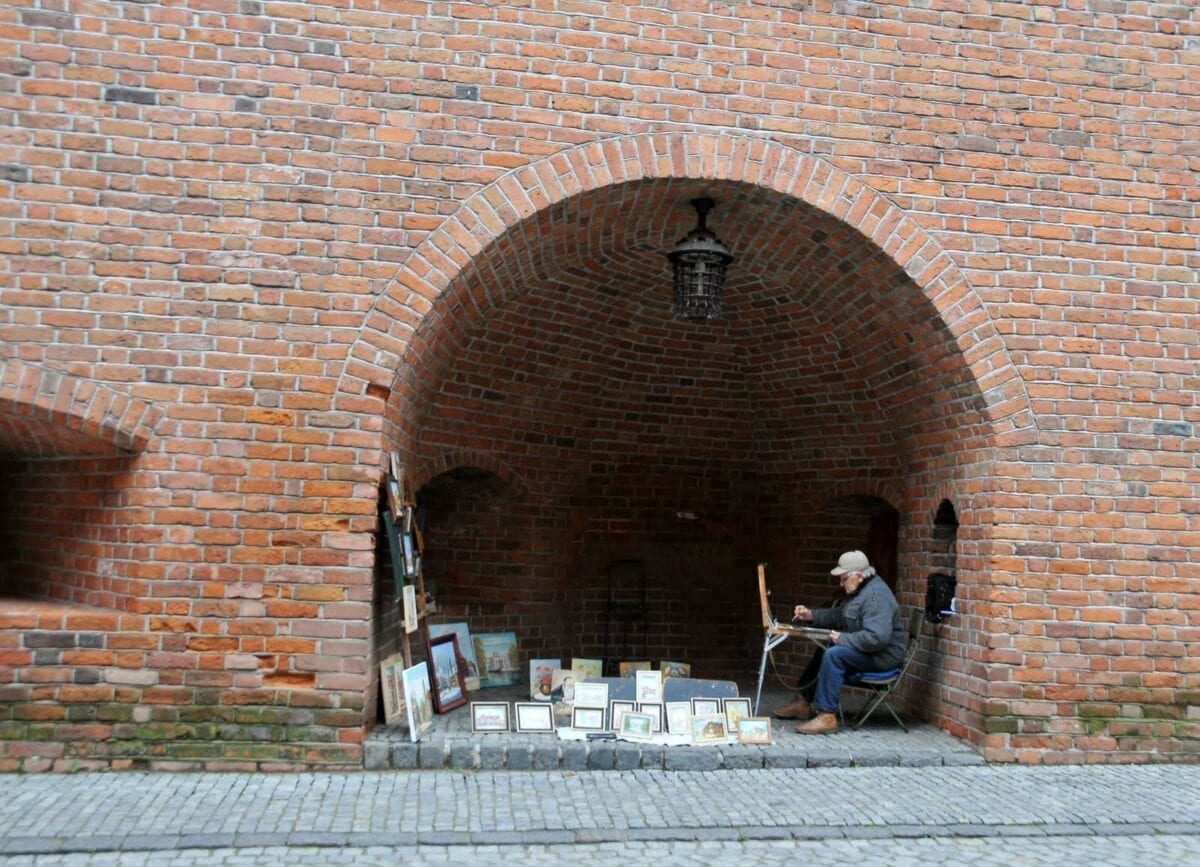 Poland
Poland has more churches per capita than any other country. The cathedrals have a uniqueness that is Polish. In some cases, they are baroque and elegant, and others have a folk art influence.

Outside Markets
There are outdoor markets that are remnants of the Soviet era in Warsaw's history.  The Soviets greatest gift to the Polish people is The Palace of Culture.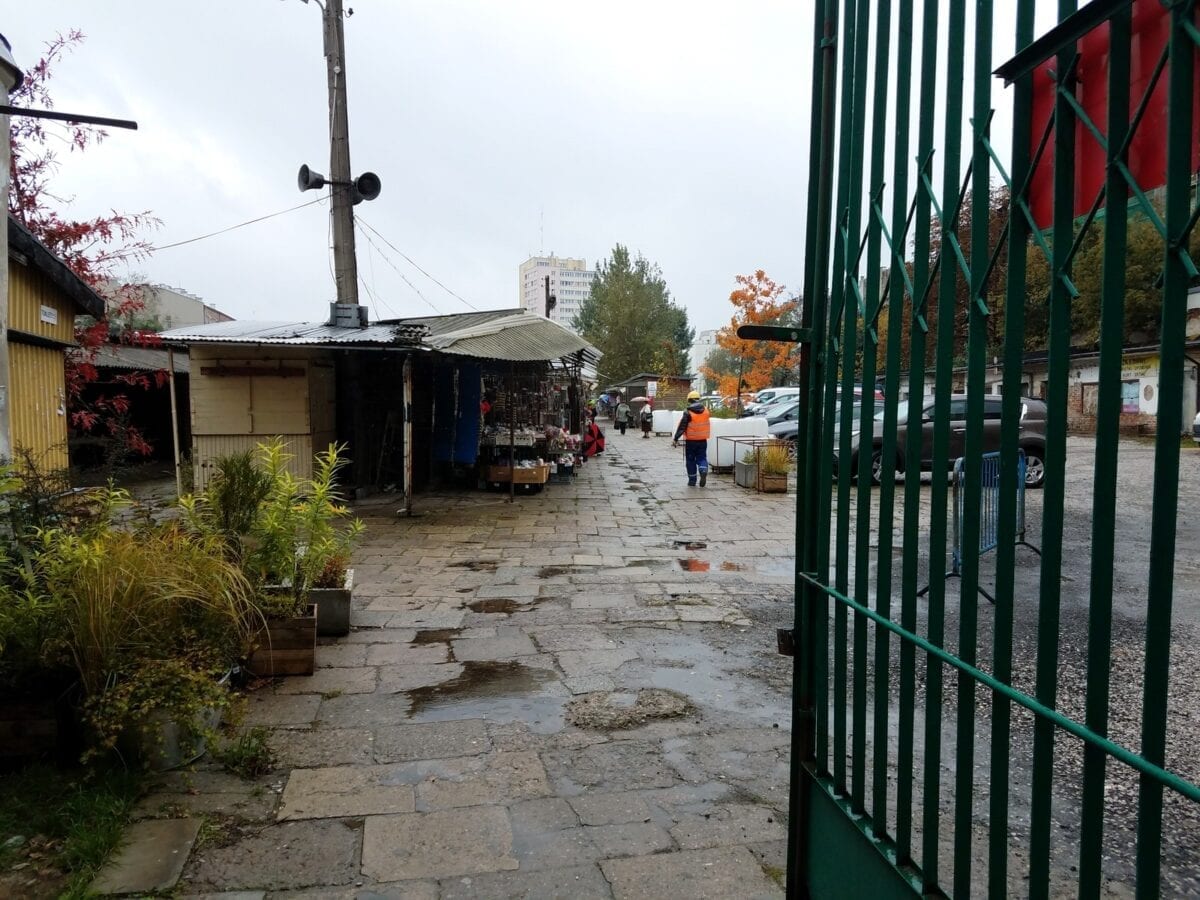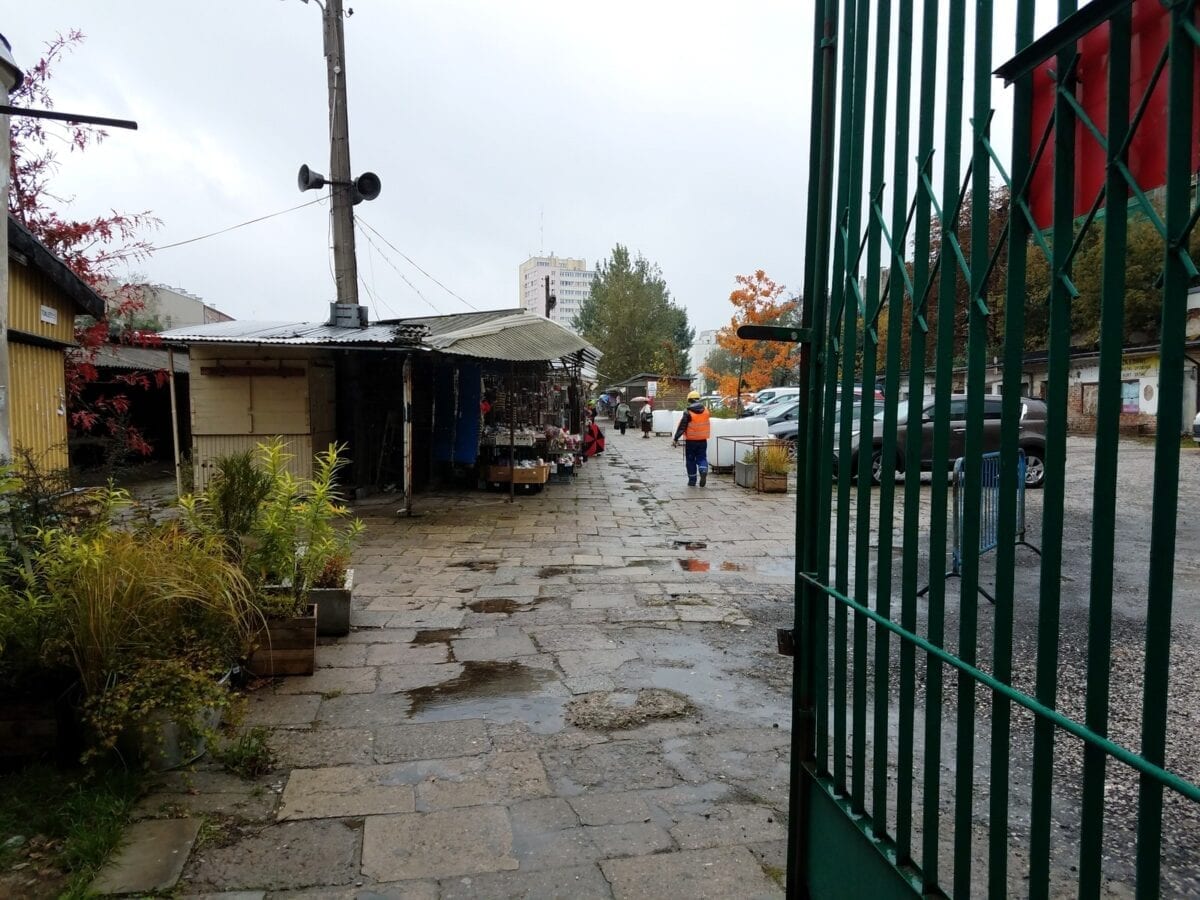 You Can't Control the Weather
When I was there, the Polish weather was cold and wet. I don't mind that type of weather because I am from Seattle. I love the rain. Since I can't control the weather, I have learned how to push on when I am traveling solo.
Polina- Best Museum Ever
POLIN Museum of the History of Polish Jews was outstanding. It won the 2016 award for museums, and I can see why. The museum is so realistic. Walking through a museum that puts you in the feet, body, and mind of a Jew living in Poland over the centuries is hard to do. It's hard to watch time march by as you do in this museum and feel their pain as it grows over time. As each year goes by, the Jewish plight gets worse until the invasion of the Nazi's, concentration camps, hiding as Aryans, and eventually, the resistance overcomes the Nazi's. Once the Nazi's invaded, Poland allied with the Nazi's. When the war was over, the Soviets allied with Poland. Unfortunately, Communism further handicapped the Polish peoples' recovery from WWII.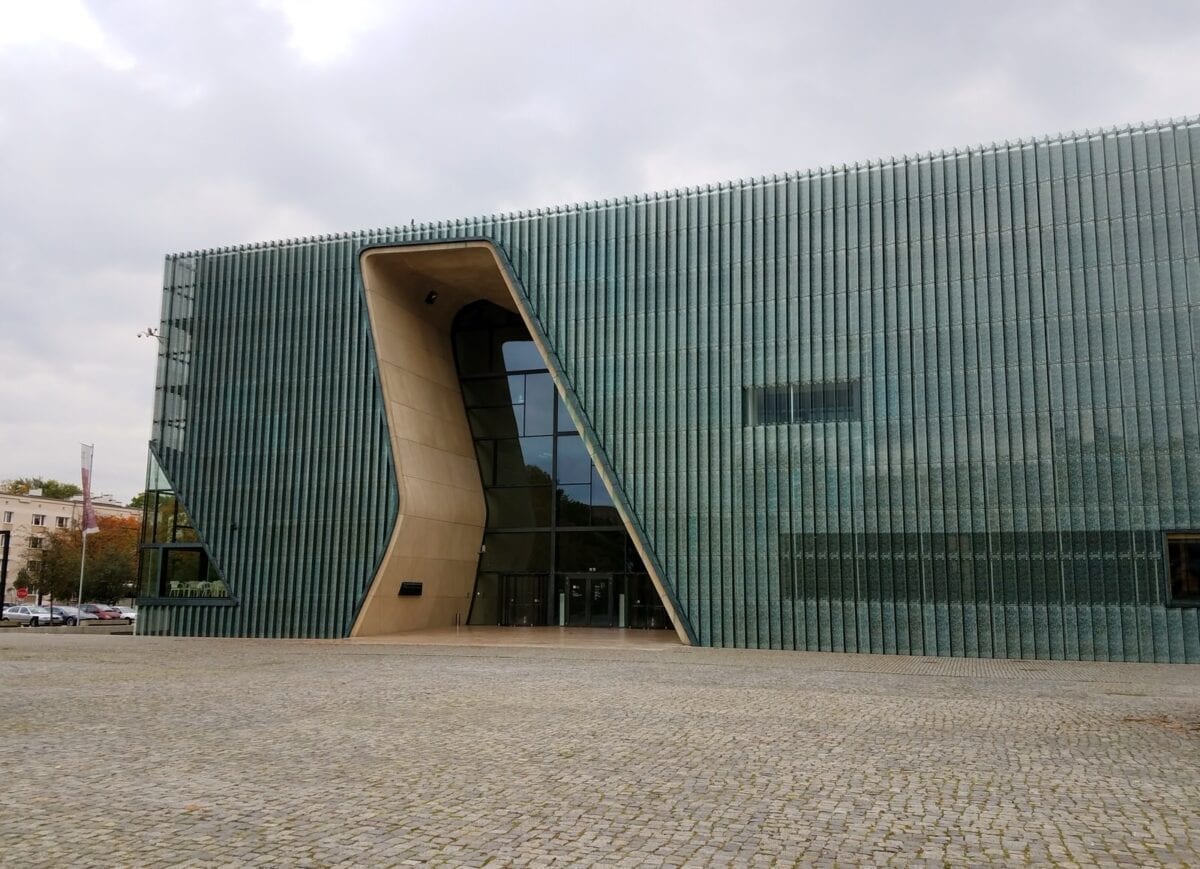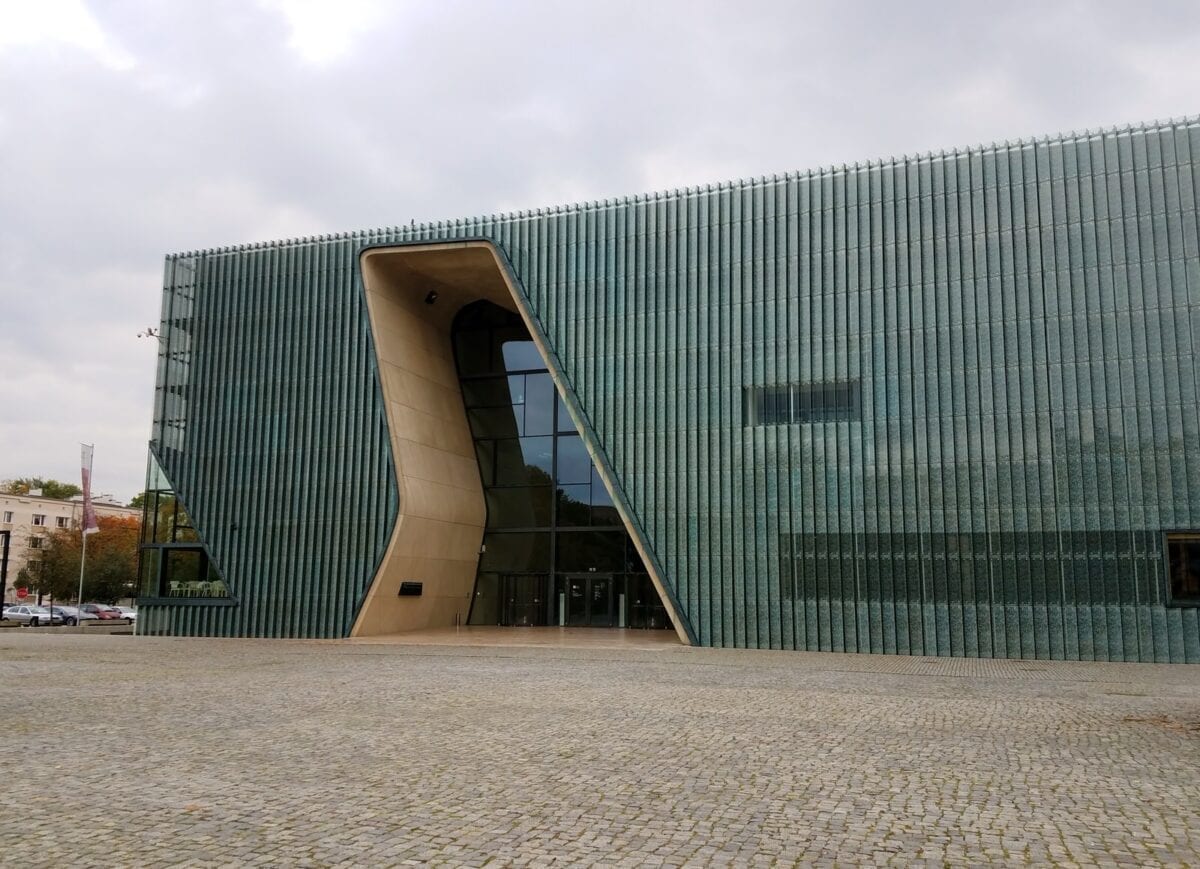 Is it Worth Your Time?
Warsaw is a beautiful place to visit. It is very inexpensive and has excellent food. However, the service industry is very immature. Hospitality doesn't seem to be the strong suit of the culture, and my experience was that Warsaw wasn't very hospitable. I suggest spending two nights here, assuming you want to take a free walking tour and spend a half-day at Polina Museum.
Warsaw Travel Advice
Also, I suggest staying at the airport for the last night as it will make it easier to get a cab to get to the airport. Unfortunately, taxis aren't allowed to drive up to the hotels in Old Town. This makes it hard to hire a taxi. In my case, I had to hail a cab at 3:00 am. My hotel called a taxi for me. But, it never came.
It's worth going to Warsaw, don't stay too long. Make your stay brief and see other places in Poland.
Warsaw Travel Advice: Whatever you do, when in Poland, don't comment how Poland might remind you of Russia, in accent, tone, or attitude. That is the biggest insult you can say to a Polish person. Before you say something that might upset a Polish person, try to consider their history.
Here is my Itinerary for my Warsaw trip. And if you want to read more about my Warsaw vacation.
Copyright © 2022 Capetown-Rio, Inc. USA. All rights reserved. Republishing is allowed only with written permission. All photography rights on this page belong to Capetown-Rio, Inc. and the author. Do you have a question, business proposal, or speaking opportunity? Please contact me here.