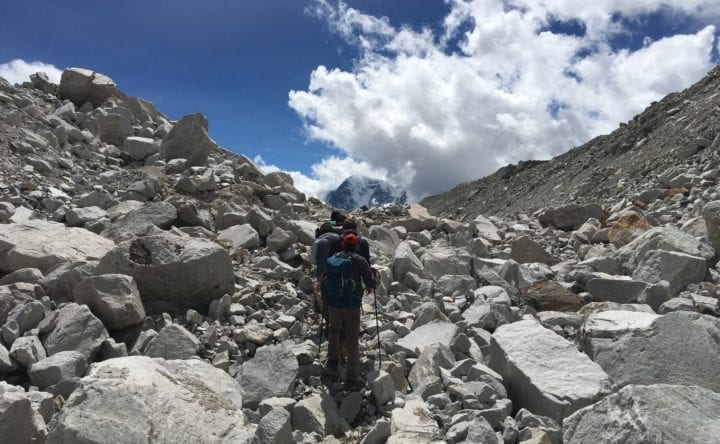 Jim Allen
Guest Feature
Frugal Hiking Travel Tips and Packing List
By
|
Hiking has always been a favorite activity of mine. I've hiked in a number of different countries, including Norway, Greece, and Iceland. In fact, I'm leaving for Nepal in September to trek to the Everest Base Camp. The internet has tons of information on how to pack out for a hiking trip. Here are some tips to make the process easier for hiking even if you are going to Everest Base Camp like I am.
Hiking Packing List
One thing I rarely see on checklists is travel insurance. Buy the insurance. A trip to my favorite travel medicine clinic is another must. I make sure my vaccinations are up to date. Depending on the country or countries I'm visiting, a travel clinic can counsel me on what to take. Few people ever visit a travel medicine clinic before traveling, but it is worth the time and money to avoid ending up sick or worse.
Travel diseases or viruses are preventable with a little planning. Anyone can go to a travel clinic, and they are great for travelers of all ages. I certainly don't want to get sick hiking to Everest Base Camp and have to turn around.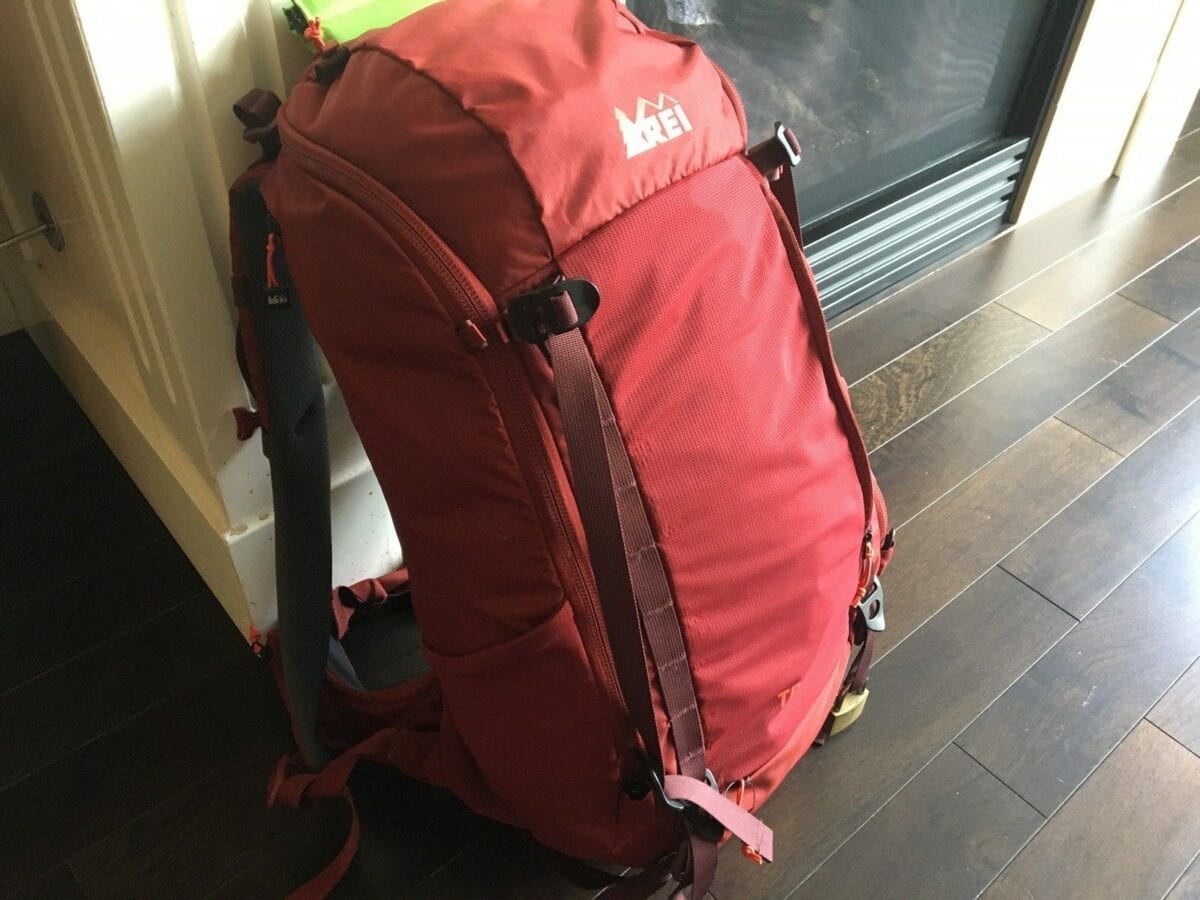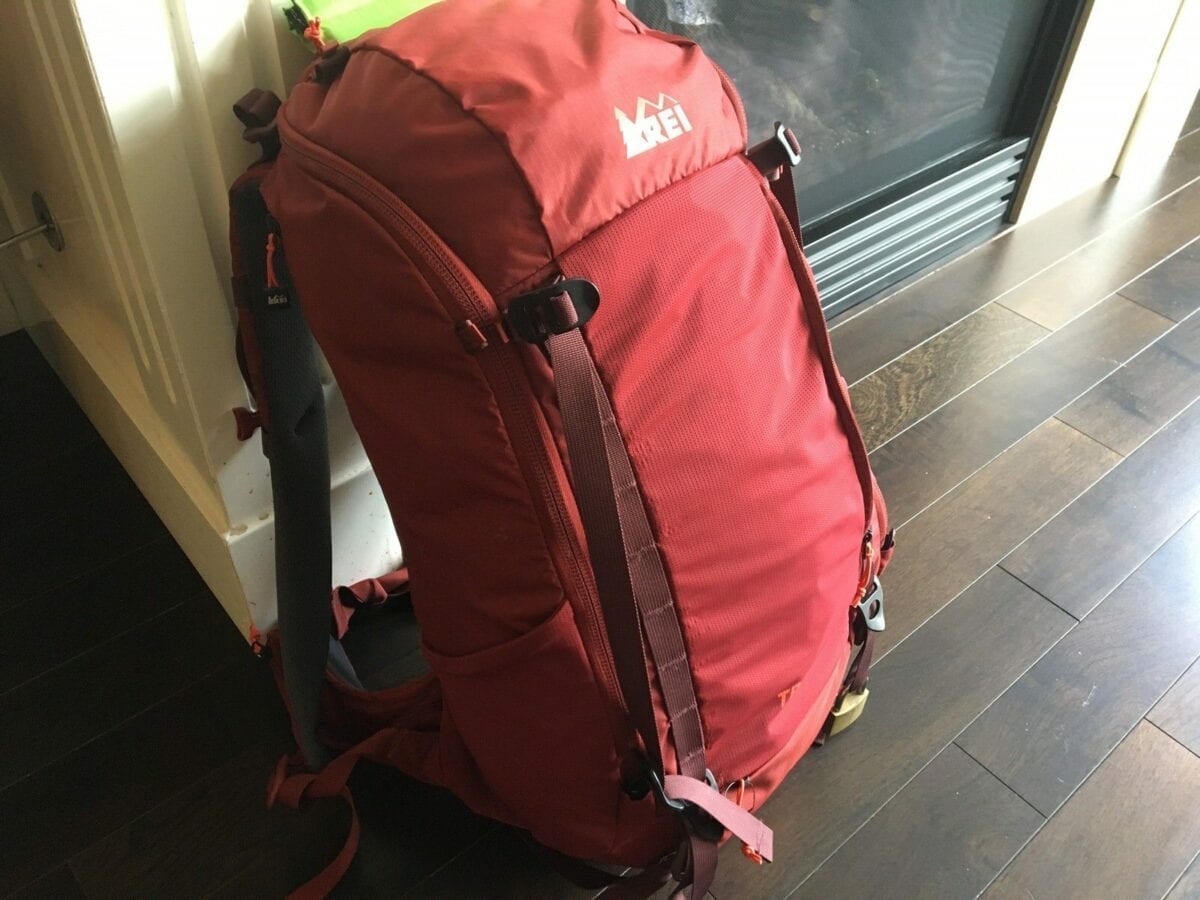 Clothing
Without exception, all of my clothing except for pants are wool. Avoid cotton blends. I wear 100 percent Merino wool shirts, underwear, and socks. Why? It's feather light, packs tight, breathes even when wet, is anti-microbial, blister resistant and dries quickly. I can sweat like a hog on the trail and hang my shirt, underwear, and socks up to dry at the end of the day and my items will smell fresh the next day. That's the miracle of merino wool. I bought a pair of Salomon hiking boots–they are awesome!
Shoes
Pack hiking boots, tennis shoes and a pair of flip flops. That's it. It's all I need. Always carry extra shoe laces for shoes in case the laces break.
I place all of my clothing in sealable waterproof plastic bags. I break down my packages into threes as well. Don't put all of your socks, underwear, and shirts in one bag. Distribute them through several bags, so if one bag should get wet or lost, you still have dry clothing items that you need to wear. Wet socks on an extended trek are very bad news. Having no dry underwear is painful.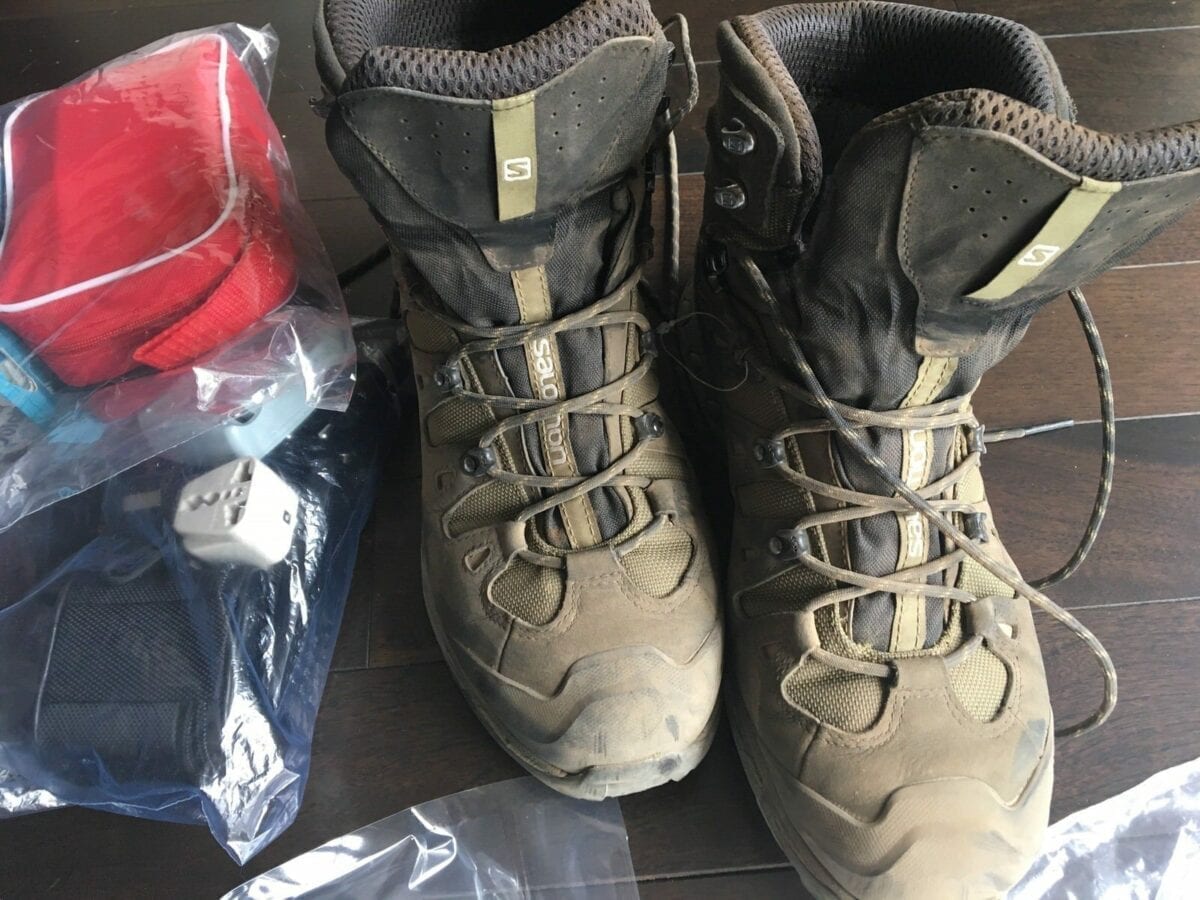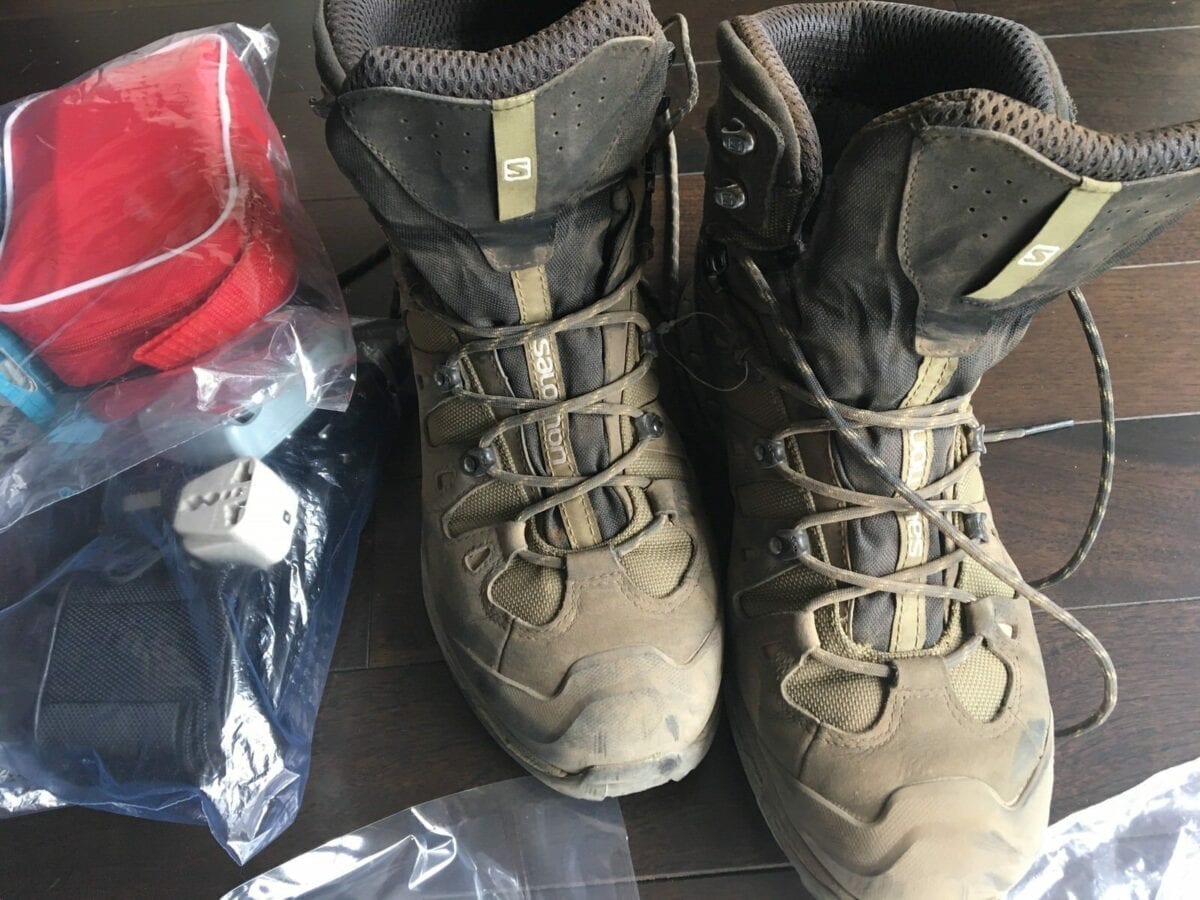 Frugal Travel Tips – Rule of 3
Follow the "rule of 3." For a trip of any duration, take three short sleeve shirts, three long sleeve shirts, three underwear and three pairs of socks. That is all I need. I could stay in Europe for 90 days by just using the rule of 3.
Your base layer, or the clothing that touches your skin, will dictate your comfort level. If the base layer is dry and light, in general, I'll have no comfort issues.
Pants. Take two long pairs and two short pairs that are quick drying. Avoid cotton blends and pick nylon or polyester blends.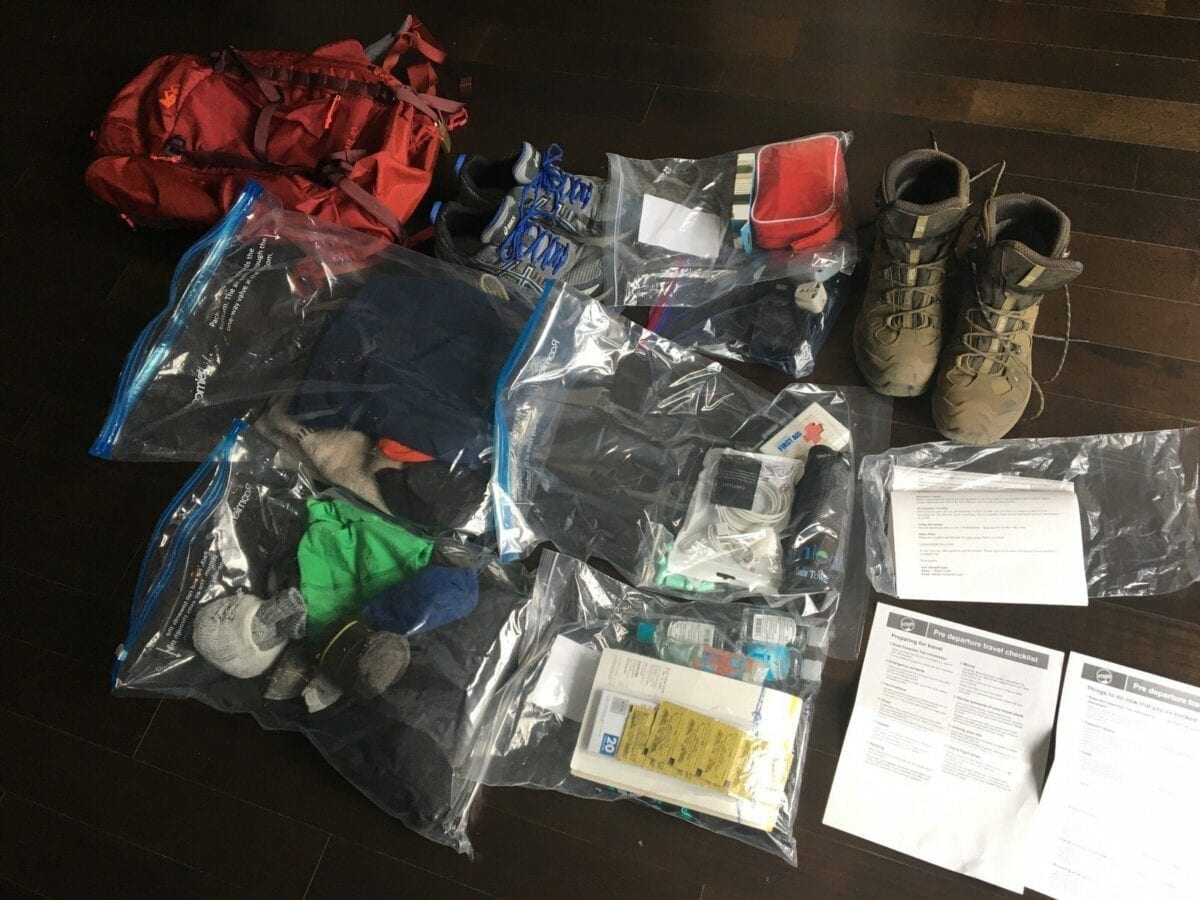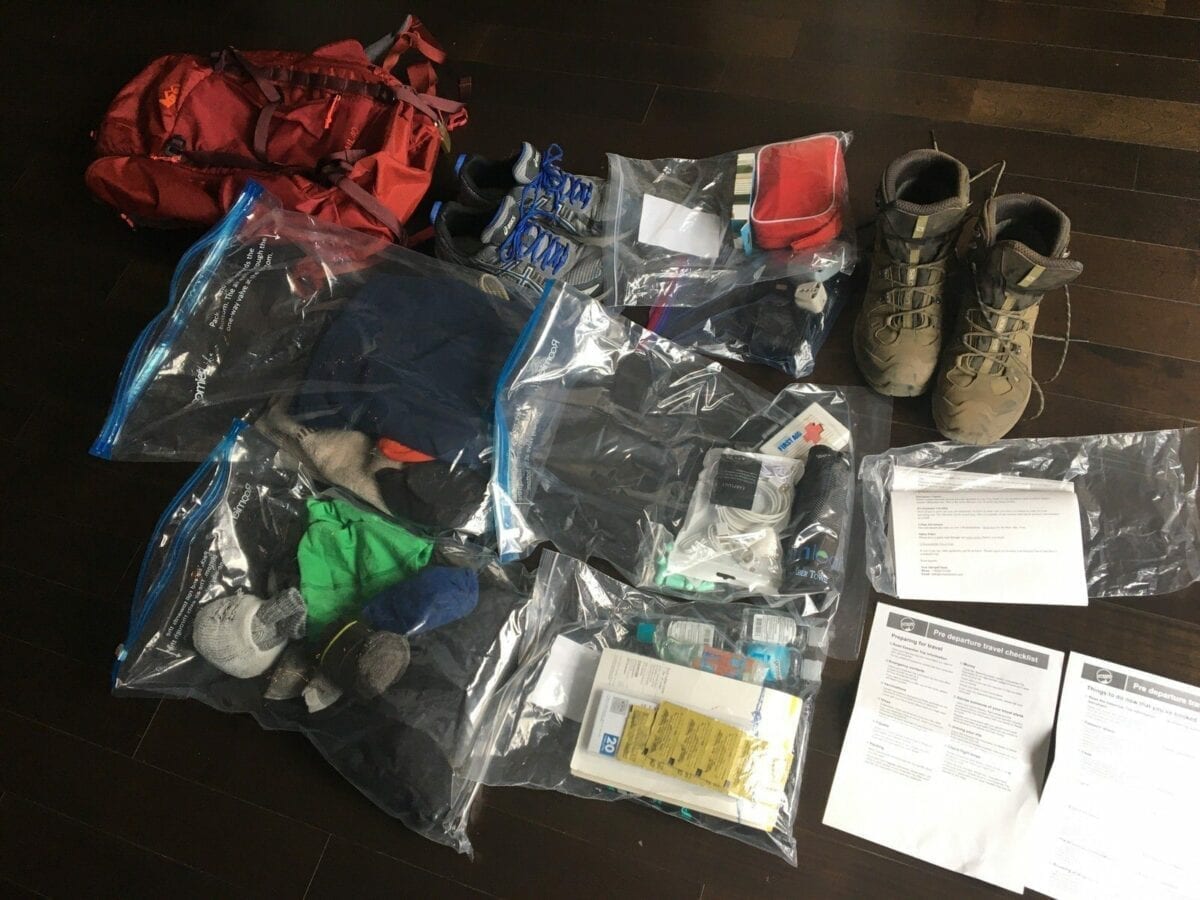 Luggage
For Nepal, I'm taking two bags: my backpack and a duffel bag. Most of my gear is in the duffel, and check that bag at the airport. I'll carry my backpack on the airplane with the paperwork I need and a few other travel essentials. Make sure each bag has a permanent luggage tag with name, e-mail and phone number attached. Airlines can't return my bags if they can't find me.
Carry-on Essentials
Carry one extra change of clothing, such as underwear, a shirt, and socks in your backpack in case the airline loses or misplaces your duffel. I carry packets of laundry soap in my backpack, in case I need to wash clothes before I start the trek. Also, I remember to always carry my medicines with me. Packing medicine in the same bag that is checked is not a good idea. Use TSA-approved locks to secure the stuff in your duffel bag and back pack.
The season of the year and the climate determines what else I bring. I take mostly outwear such as jackets, fleece pullovers, hats, etc. Remember, don't over pack.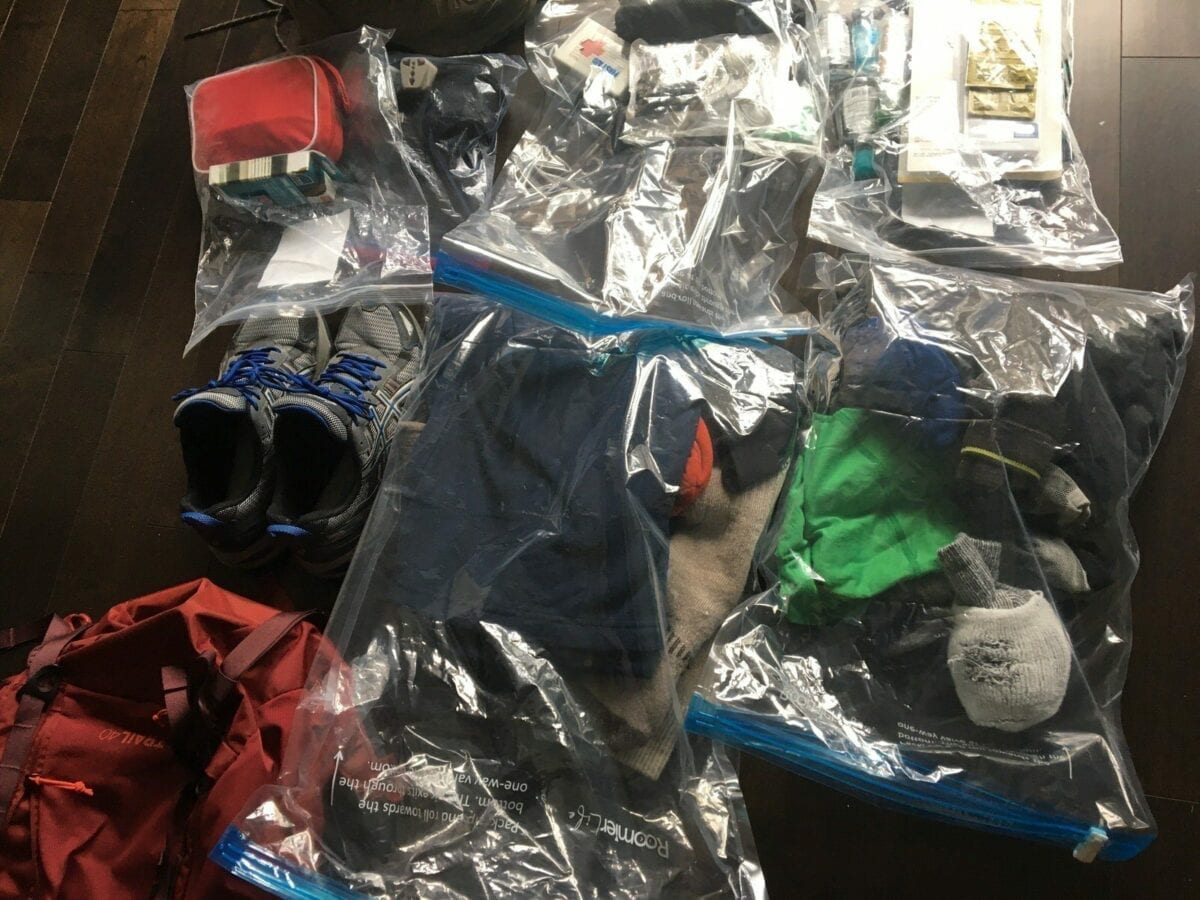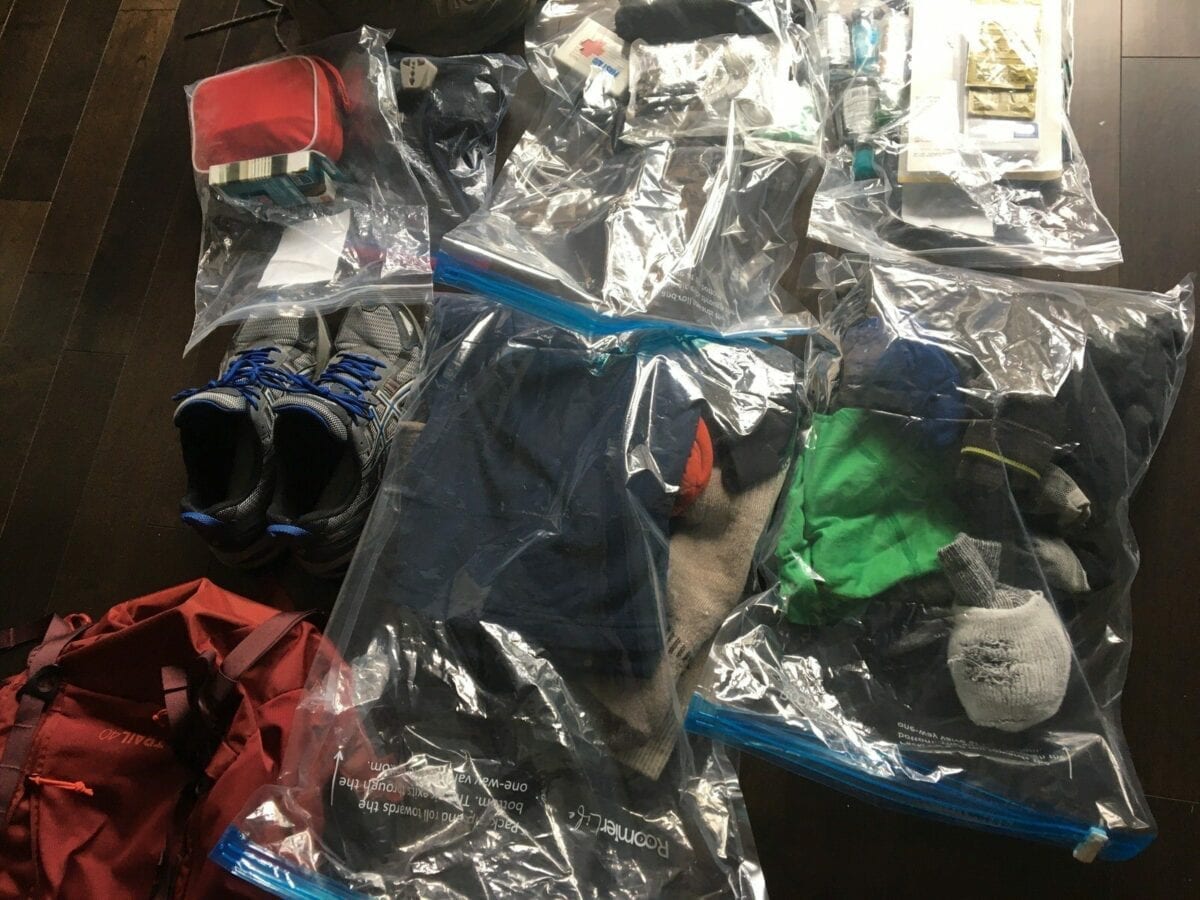 Paperwork
Airline E-Tickets, itineraries, passport photos, tour vouchers, E-Visa approvals and the like should also be placed in a sealable plastic bag and carried in your carry on bag. Maybe I have this stuff on my device, but what if I lose my device?
Carry a backup of everything. If I use the cloud, keep photos of all of my important documents there in case I have to access it remotely. I place all of my paperwork in the order I'll need to access it in the pouch.
Electronics Gear
Aside from the obvious, always take extra power cords for your phone and other devices. Power cords tend to fail when I most need them. I always pack three brand new power cords. My smart phone is my primary communication device. I bought a simple phone in Greece and bought a SIM card. This was when I learned my lesson. My smart phone was stolen by a gypsy. If my primary phone is stolen, lost or it fails, I have a backup.
Trail Snacks
Power bars seem to be the best. Also trail mix, but without chocolate. Hard candies and mints work well too. Avoid any snack with chocolate, as it always finds a way to melt and mess up your bags.
Wallets
Carrying a wallet in my back pocket while traveling isn't a clever idea. I never carry a wallet, even when I'm home. I use a pouch I secure on my front pants so it can't be seen or picked. If I carry a wallet, eventually it may be pick pocketed.
Print This Checklist. Everything To Bring Hiking
Making a checklist is the best way to ensure you won't leave without the stuff you need. My tour company for Nepal, Intrepid Travel, provided me with a checklist that I used.
I check all my gear when I arrive, and if anything is lost, I buy it locally.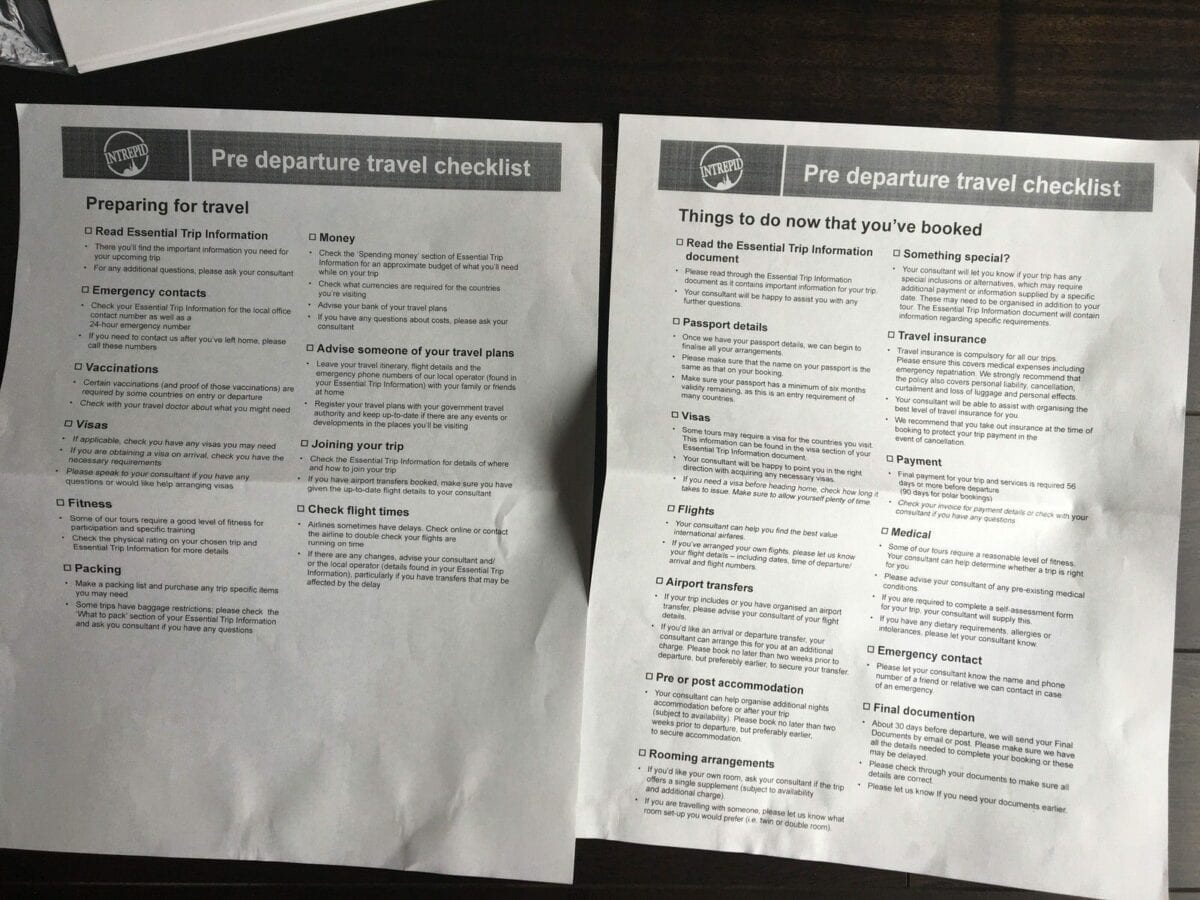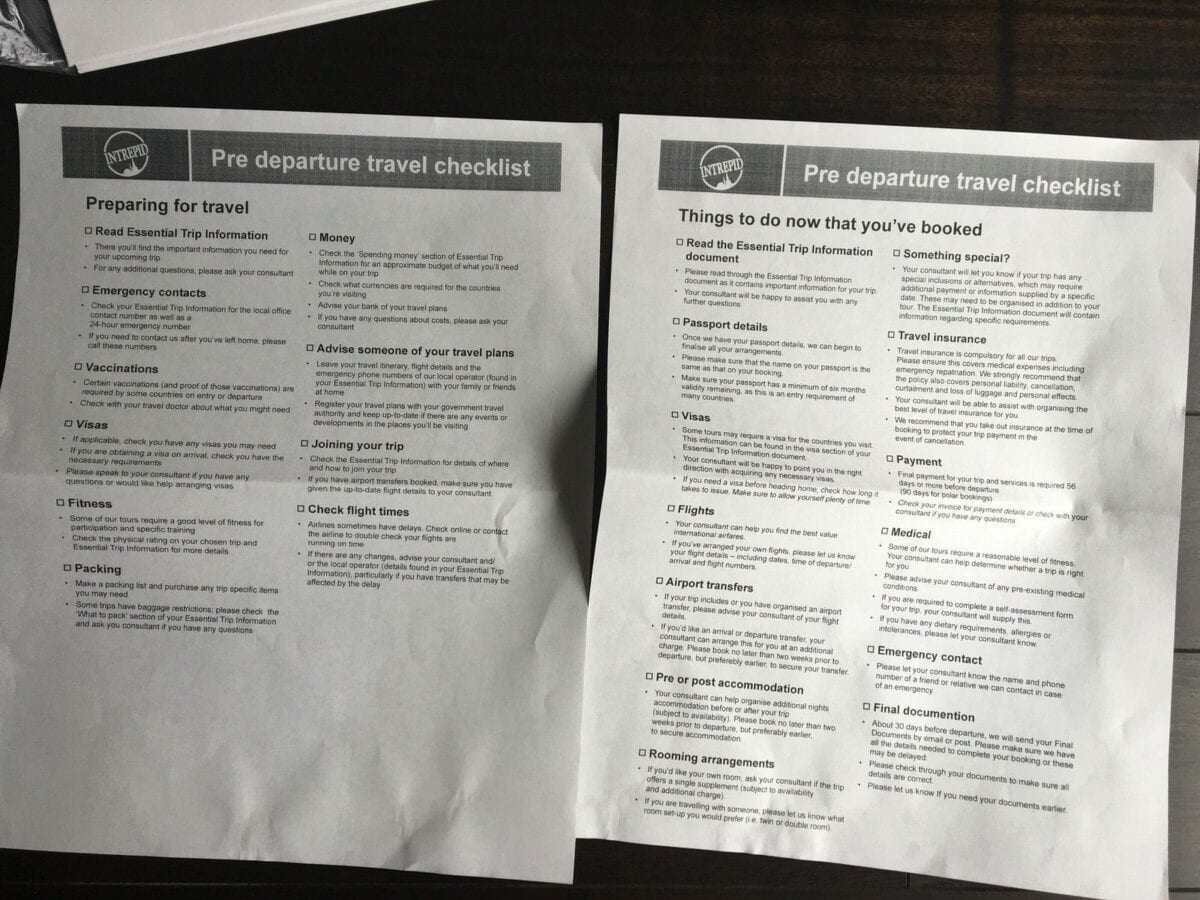 This is my first trip to Everest Base Camp. To the best of my ability, I have trained, worried a little, ( a lot) and prepared. Hopefully, I can make it to Everest Base Camp!
Copyright © 2023 Capetown-Rio, Inc. USA. All rights reserved. Republishing is allowed only with written permission. All photography rights on this page belong to Capetown-Rio, Inc. and the author. Do you have a question, business proposal, or speaking opportunity? Please contact me here.