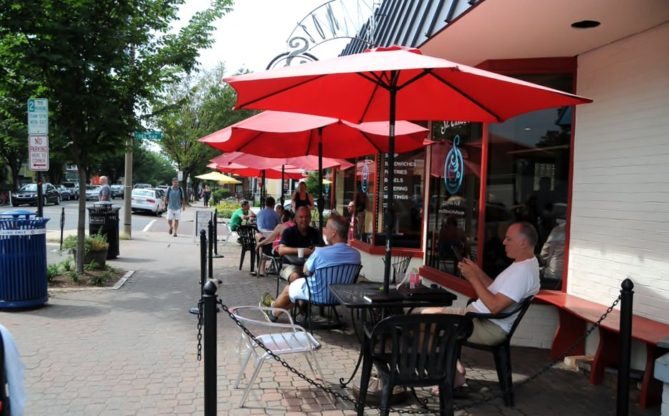 Del Rey
Delightful, Del Ray Virginia
By
|
When the morning lights the sky on any given Saturday, and I am in Virginia, my daughter and I go to Del Ray Virginia. The area is a local neighborhood, which is family and pet-friendly. We love people watching. On the day we went to Del Ray, we ate at one of the local restaurants. After we stuffed ourselves, it was time to get up and move. So, after breakfast, my daughter and I stroll the streets and walk to the small Del Ray farmers market. The area of Del Ray Virginia is very relaxing and as I mentioned, it's a fun place to people watch, or just hang out, buy groceries, and sip natural cider. Or maybe enjoy an extra cup of coffee or tea, and take your time to see the local scene and produce at the market from Spring through Fall.
Del Ray Virginia
Del Rey Virginia, Farmer's Market
Best – Produce at the Del Rey Market from Pennsylvania
Toigo Orchards II, 750 South Mtn., Estates Rd. Shippensburg PA 17257 phone 717-530-0298
Flowers
Prepared Food – for the Foodies
Del Rey Virginia, Restaurants
Copyright © 2020 Capetown-Rio, Inc. USA. All rights reserved. Republishing is allowed only with written permission. All photography rights on this page belong to Capetown-Rio, Inc. and the author. Do you have a question, business proposal, or speaking opportunity? Please contact me here.