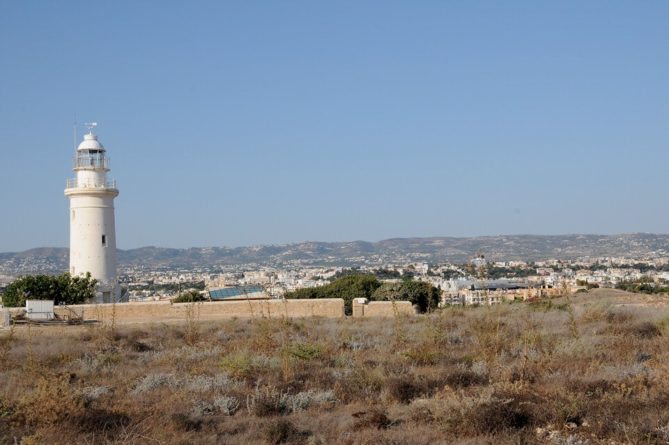 Cyprus
Travel Cyprus the Greek Island
By
|
Cyprus is a Divided Country. With five days off, I went to Cyprus the Greek Island to hunt for Bible sites and where the Apostle Paul had walked and took 39 lashes for preaching Christianity to the Romans. I call my trips like this, 'following the Footsteps of Christ,' because I enjoy going to places described in the Bible.
Cyprus the Greek Island – What to see
The boardwalk in Pathos, Cyprus, looks like an ideal Mediterranean island.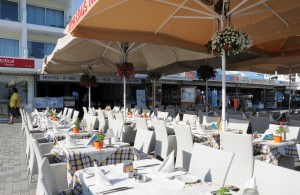 PICKED THE WRONG HOTEL – But CYPRUS is a great vacation location.
Everyone makes travel mistakes… and travel planning mistakes
From time to time mistakes happen. My Cyprus hotel was one of the big ones. Overall the cost of my Cyprus trip and hotel average for Europe.
Travel tip: I should say, my lack of planning cost me a lot of money. This is going to happen at times. It doesn't happen often, But, when it does, don't let it define your experience.
The route I took to get to Cyprus via air:
Below is the route I should have taken, because the island isn't that big. It's very easy to get around Turkey and to get to Cyprus from there. You can simply take a public bus, and you'll get from Paphos to Nicosia in 90 minutes.
I was departing from Istanbul, Turkey to see the Pillars of Paul. (below)
This is a pretty location. The top things to know are Cyprus
Has Easy Public Transportation
Hot and Arid
I felt realitively Safe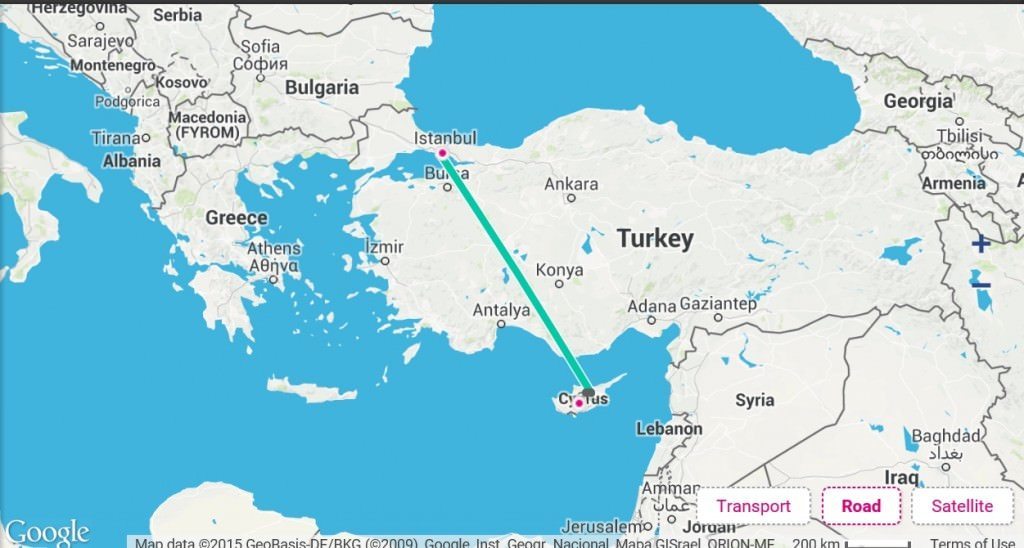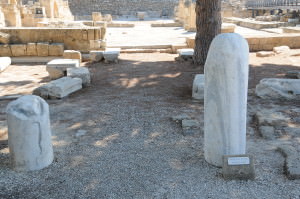 The Chruch of St Paul
At this church is the spot where Paul took 39 lashes for preaching to the Romans. One of the many places from the Bible on my trip. Here is the Pillars of Paul.
How Cyprus and my trip wasted time and money
First, I booked a flight to Nicosia for less than $200.00 round-trip.

I should have kept that ticket.

A taxi driver told me it would take four (4) hours to get from the Turkish side to the Greek side. That wasn't true.
I re-booked the hotel's car service and moved to the Greek side of the island where the ancient ruins are.
Mistake number two – I should have stayed on the Turkish side.

It's cheaper than the Greek side
It only takes 90 minutes to get to the Greek side by public bus

I re-booked to my flight to Larnaca on the Greek side for $575. It was an hour away from Pathos, which is where you will find the ancient ruins.
If I had flown to the Paphos airport, it would have cost even more, about $1,200.
Flights to Cyprus are very expensive because these two countries hate each other. The only way to get to the Greek side via air is by Aegean Airlines.
My ticket was booked, and so was the hotel. So, I went through with the itinerary, expensive as it was. Overall, I had fun. It's just not the best way to make this trip. Here is what I would do next time.
How to see Cyprus from Turkey
You can do the trip for 60% to 80% less than I spent if you take a more direct route and fly from Istanbul to Nicosia. Going through Athens added a huge cost because of the international embargo against the divided country of Cyprus.
Go through Turkey to Nicosia from Istanbul
Stay on the Turkish side of the island
Take the Green Bus to the Greek side of the island. It takes about 90 minutes.
You will stay on the beautiful side of the island, it is very old-fashioned from my perspective.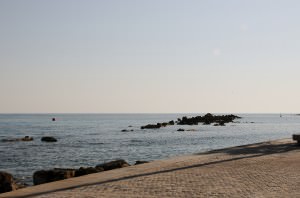 I got a driver from the Annabelle Hotel. That was my first mistake. Annabelle is great for breakfast. It's worth going to the hotel for the breakfast. But just for that.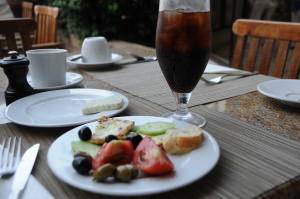 Annabelle Hotel, A Big Mistake
Next mistake: The driver I got was very negative. Do not book a driver through the Annabelle hotel, unless you want to get depressed before you get to the hotel, stay on the Nicosia side. For 13 euros per visit, you can go round-trip to the ancient ruins all day. If you want a retirement home, many have them on Cyprus the Greek Island. But if you want a romantic stay, go to Turkish side.
An all-day Paphos bus pass is 5 euros.
This adds up to 18 euros a day, compared to 300 euros more to fly from Turkey to Cyprus, Greece.
My Advice
In an EU country, go to the Greek side of Cyprus.
In Turkey or an ally of Turkey, fly to Nicosia, the Turkish side of Cyprus.
Nicosia is romantic and quaint
What to See and Do – Cyprus the Greek Island
Cyprus the Greek Island has cheap bars and eateries.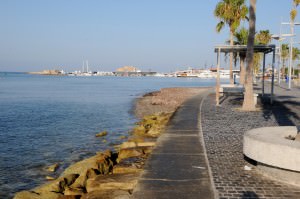 It has a lovely boardwalk and marina seashore, no beaches.
The best beach is in Nicosia. I didn't get to go to it.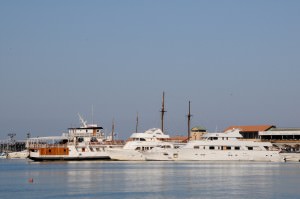 Paphos and Cyprus has a very rocky shoreline.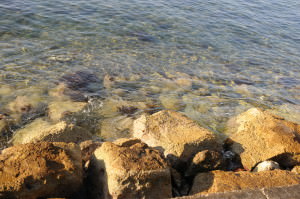 A lovely harbor.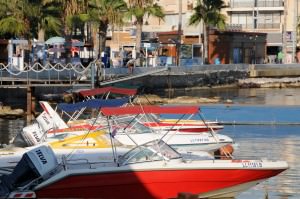 Nice restaurant owners, too.
I ate at this man's restaurant alone, every day. One day, I asked for his picture. Here is the result.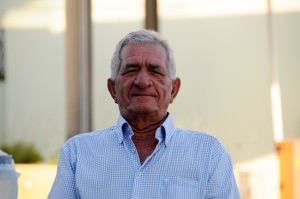 Lovely Gentleman – On Cyprus the Greek Island
This lovely gentleman, the restaurant owner, and I became friends. He bought my dinner one night. He began introducing me to the regular guests and other local people whom he has known for years. The restaurant owner even organized a hookah party with people of all ages running through the scene. This gentleman was a highlight of my trip, and I don't even know his name. He was so kind. Kindness always wins!
One hot night, I sat in the boardwalk area that was part of his restaurant, and I chatted with a beautiful couple from London. The people are warm and friendly on Cyprus. My hotel wasn't warm and friendly, but I had a great time anyway. If you go, you will make lots of new friends.
Copyright © 2020 Capetown-Rio, Inc. USA. All rights reserved. Republishing is allowed only with written permission. All photography rights on this page belong to Capetown-Rio, Inc. and the author. Do you have a question, business proposal, or speaking opportunity? Please contact me here.