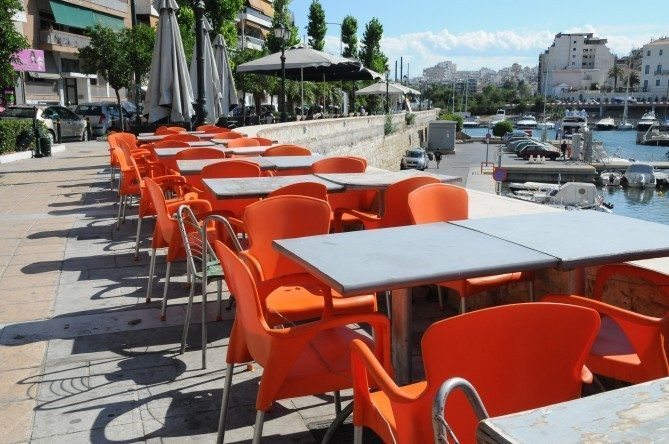 Athens
Travel Like a Local in Athens Greece
By
|
The ancient city of Athens Greece is a small city with fantastic historical sightseeing, street art, and vendors. Athens is where the old world meets modern Greece. Athens is a must-see especially now that the dollar is strong, and the Greek economy is weak. The city offers great values. People worry about the immigrants, but I found the situation is no worse than the homeless situation in any city in the USA, certainly not worse than the Seattle Jungle and shelters. Watch out for pickpockets, sometimes they gang up on you. Even with that in mind, I think it's worth seeing and spending a day, but not two because it's tiny city.
Athens Greece – Traveling like a Local
My friend Nick from work showed me around Athens, Greece. During my visit, I was consulting for Microsoft. I worked on site at Microsoft Hellenic campus because my computer honestly got a Trojan horse virus…in Athens, Greece. Kinda funny – hum!
Nick picked me up after work at my hotel, and he showed me a few of the most romantic places in Athens. We both agree we had a fantastic time. First, we stopped to see the sunset at Lycabettus Hill, which was spectacular. Greece has fabulous, screaming red sunsets.
Top 5 Sites in Athens – Parthenon to Piraeus
Next, we went to a restaurant that could be on the TV show 'Diners, Drive-ins, and Dives'. We ate a sumptuous meal in Piraeus at Rigas at Prophet Elias Hill, Piraeus consisting of nothing but meat on the outdoor terrace upstairs. The ambiance was local and has been in the neighborhood forever and is a local favorite. The food was to die for with huge portions. They serve all kinds of internal organs that I have never eaten. Unfortunately, still didn't sample them even though I hear they are great when prepared by this restaurant. Aughhh just couldn't do it.
Vouliagmeni Lake
Stuffed from our meal, I plopped back onto his bike. We drove to Vouliagmeni Lake and listened to music. Vouliagmeni Lake is also known as a spa with healing services. After listening to music and having coffee with only a few tables occupied we called it a night. As we drove home for some reason, Nick revived up his BMW R1200gs motorcycle at a stop light. The street racing began. For the life of me, why street racing – was he crazy? I have no idea why the road racing started.
Street Racing
Maybe street racing is just one of those unexplainable moments. Maybe it's Greek. I have no idea. However, Nick raced his bike against any challenger it was like a hive of gnats surrounded us, all buzzing us, swarming his motorcycle. Once more, challenge after challenge, they just didn't stop, and he took them on, winning every race. Relentlessly, from one meridian to the next we raced, and I hung on. Eventually, completely scared to death, trembling, I walloped Nick on his back when he stopped. "Nick – don't do that again!" You are going to kill us! When Nick hit his bike's top speed, he was so happy and didn't continue racing. In my opinion, I am lucky we survived.
"Nick – don't do that again!" I caught my breath. "You are going to kill us!"
Once again, Nick hit his bike's top speed. At last, he was so happy and didn't continue racing. In my opinion, I am lucky we survived.
Parked
When I got to my hotel, I hopped off the bike, thanked him, gave him a hug, handed the helmet back to him and turned walking straight toward the hotel. I never looked back. My hand waved in the air to say 'Good Night' if I had looked back the night would have ended very differently. Best to keep walking and not give into temptation. Beyond thankful to have Nick show me around Athens like a local!
The next day, I saw Athens, Greece and took a walking tour.
What to See in Athens, Greece
Free walking tour – I thought this was an excellent, guided journey through Athens, Greece. A free walking tour is a great way to see Athens and understand the city's layout and how to get around. Athens isn't very big, so it only takes 3 -4 hours to see all of the city. Check out some of the inexpensive for hire walking tours. You might get an even better tour if you pay for one. I haven't done a side by side comparison of the free vs. the $10.00 Walking Tour.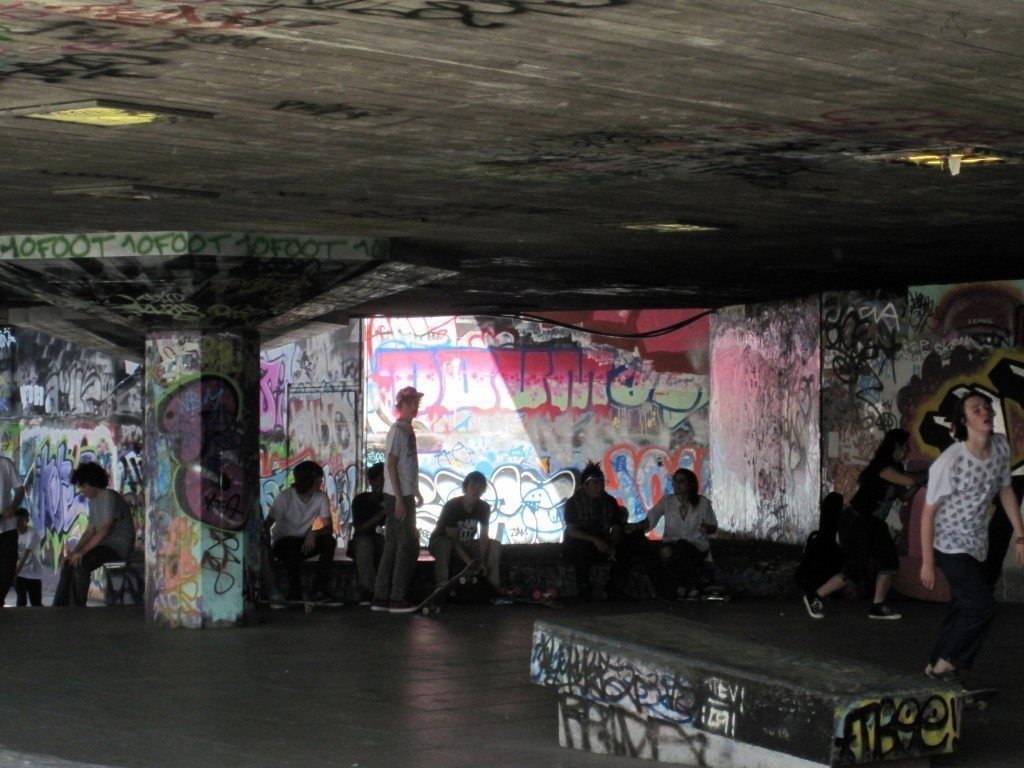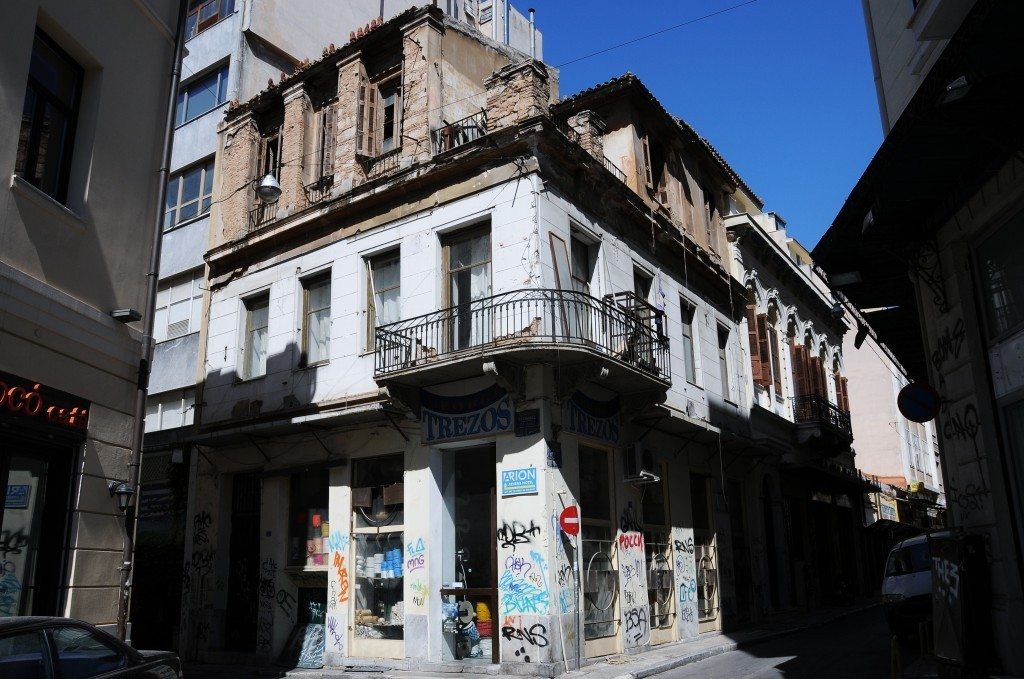 Best Sites – Athens Greece
The 75,000-seat stadium hosts concerts and football matches. If a concert is playing, it's fun to attend at this great stadium home of the first Olympics. If you like tennis, hire one of the Olympic Tennis Center between 8 a.m.-10 p.m. in summer; 9 a.m.-8 p.m. in winter. Kifissias Avenue 37; entrance from Spyros Louis, Gate A; tel. 30 210 683 4060 61 or tel. 30 210 683 4562 3 (tennis courts).
It's hot in Athens, Greece. To avoid the heat and crowds go early in the morning or evening. The ticket booth is above Dionysiou Areopagitou and Apostolou Pavlou; tel. 30 210 321 4172-3.
If you take the walking tour, you will see all the sites and have time for the National Archaeological Museum or Numismatic.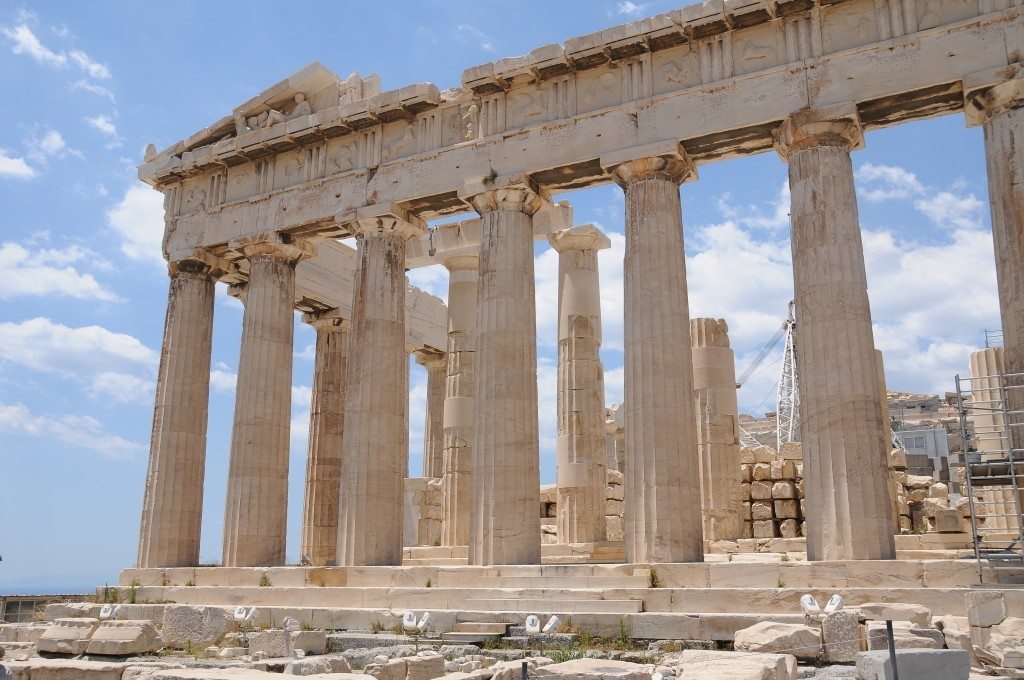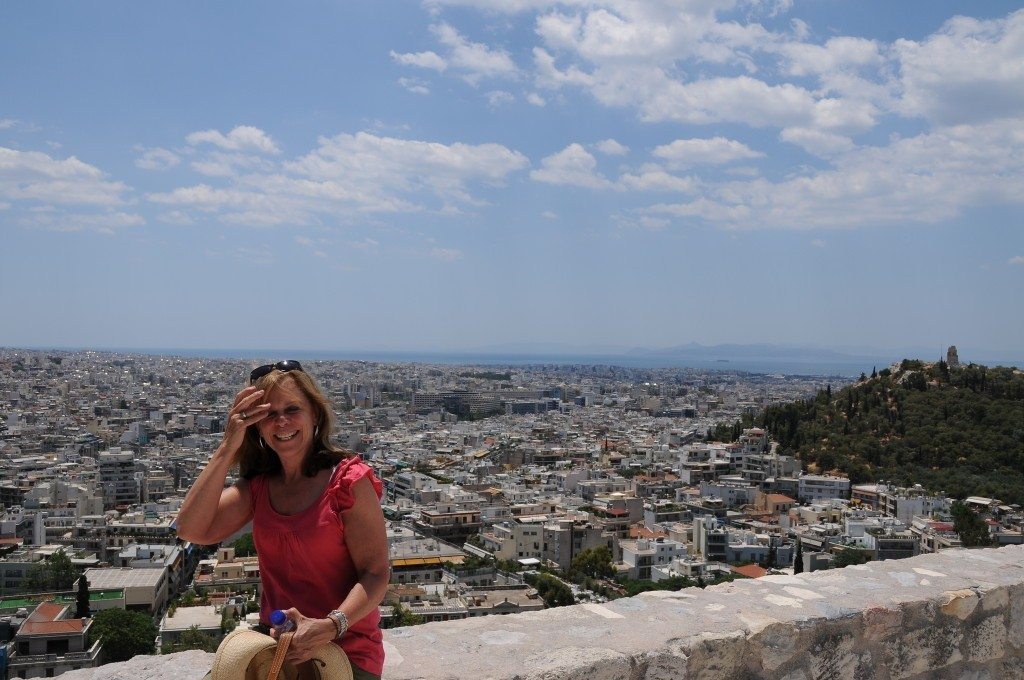 National Archaeological Museum
Greece's largest museum, over 20,000 exhibits includes frescoes to classical sculpture. The best of Greek art and artifacts located at 44 Patission Avenue; tel. 30 210 821 7717.
Great building by Ernst Ziller, it's rarely visited recently remodeled has over 500,000 ancient coins. The location is Panepistimiou 12, Syntagma, tel. 30 210 364 3774.
Piraeus Port reminded me of Venice. My friend Nick said I had that wrong. He told me that Piraeus Port is older the Venice – so Venice, Italy copied Piraeus port. Piraeus Ferries depart from here for the Greek Islands. If you wander the streets at night, you will see families walking and vibrant community where generations of families have lived; Nick's family has lived in this area for five generations. Like any port, there are good, better, and best areas at the harbor so watch out for pick pockets, gypsies, and immigrants who prey on tourists and people who aren't self-aware.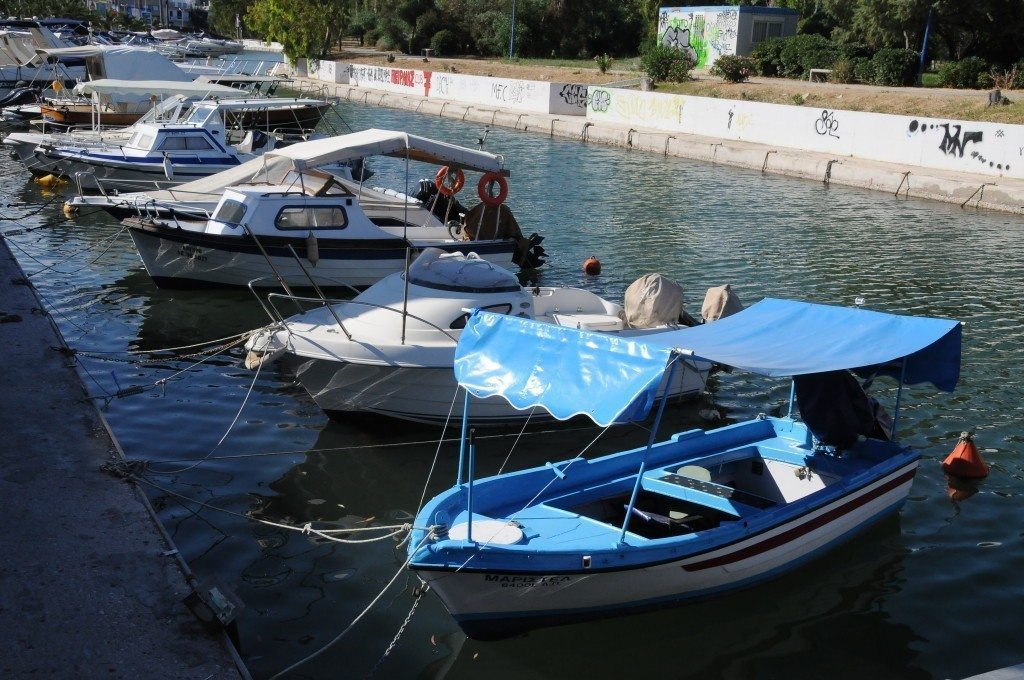 More Photos
Great Food and Dining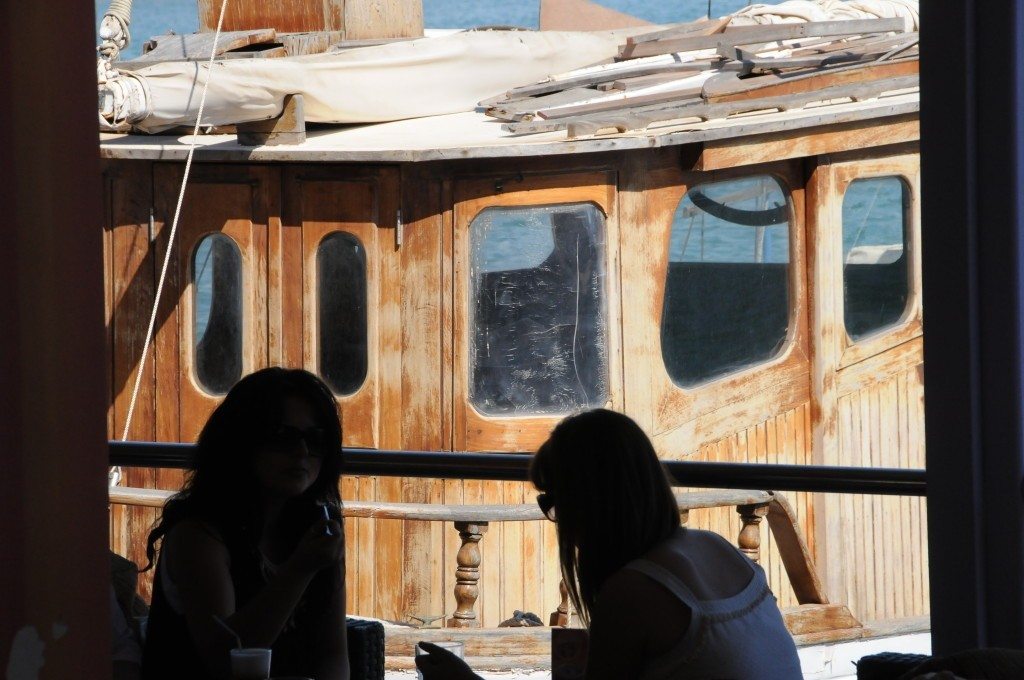 Greek Graffiti in Athens Greece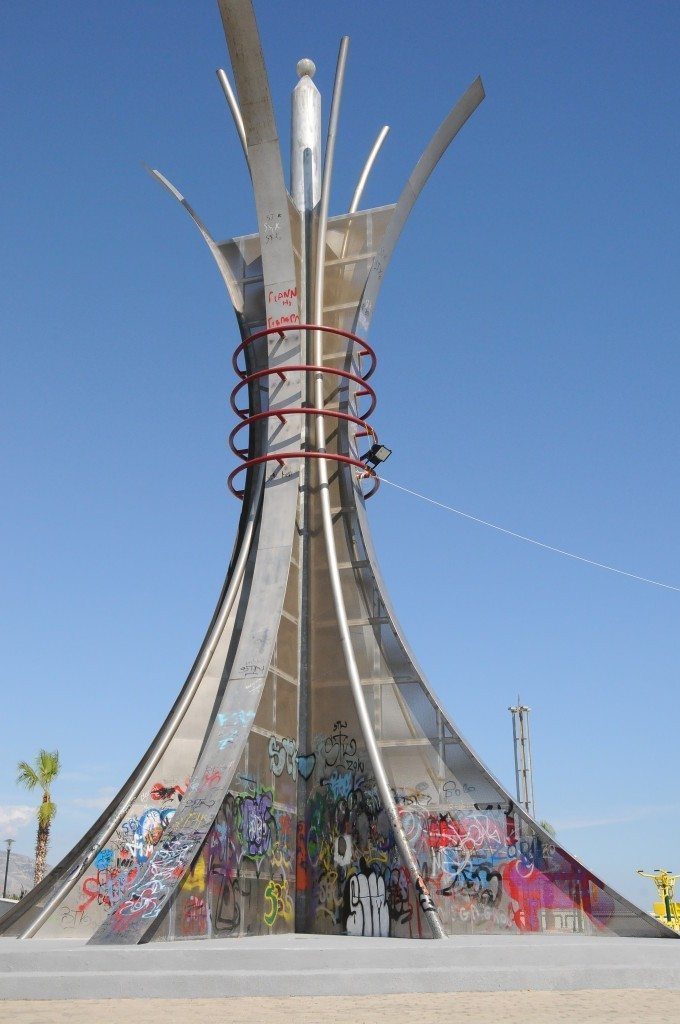 Everyday Security Athens Greece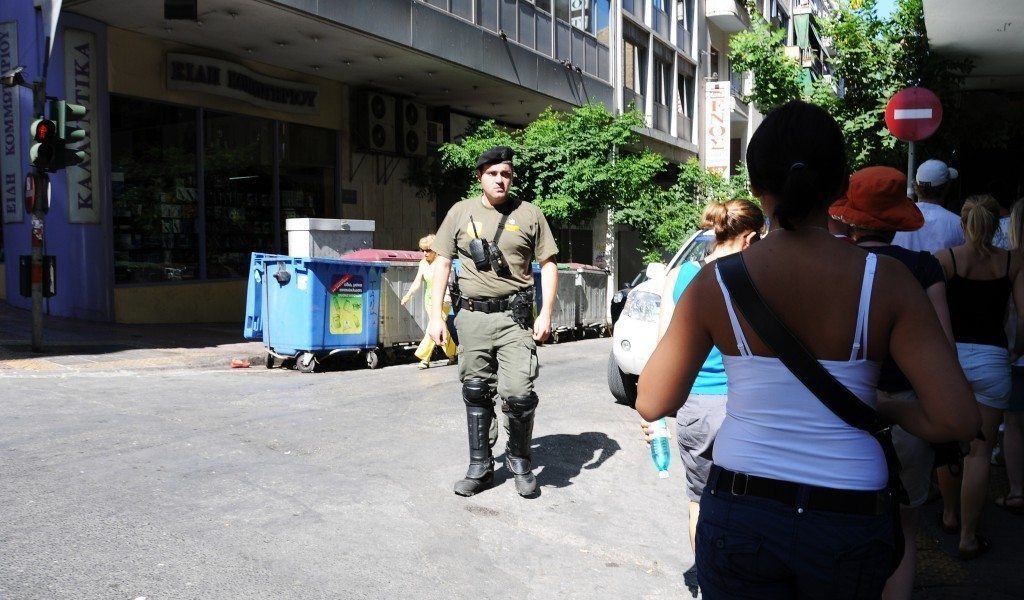 Athens Greece – Closing Note
After writing this article I decided to check on the locations and experience Nick had the night of the story. Seems he agreed with me, and always wondered why I didn't look back and what I was thinking. Seems he was thinking the same thing I was. Unrequited attention is good for the soul.
Copyright © 2023 Capetown-Rio, Inc. USA. All rights reserved. Republishing is allowed only with written permission. All photography rights on this page belong to Capetown-Rio, Inc. and the author. Do you have a question, business proposal, or speaking opportunity? Please contact me here.