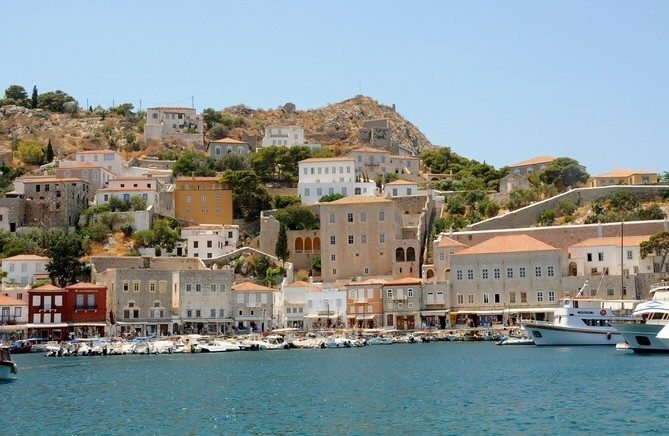 Greece
Best of Greece – Top 4 Islands
By
|
The Best of Greece – Top 4 Islands are my favorite islands in Greece because they are easy to get to and a great value for solo female travelers and solo travelers 50+. The best way I think to describe Greece is in pictures – so I want to show you some of my favorite islands and pictures of Greece. Want to see my photos?
Best of Greece – Top 4 Islands
Aegina – A Map. Ferries are the easiest way to get to the island named after a goddess
Hydra – The Telegraph writes all about Hydra, agrees and rates it one of the best islands
Rhodes or Rodos – Here is a planner to help you organize your trip to Rhodes
Santorini – Everything you need for an overview of the island is here.
On My Greek Bucket List
After hanging out and visiting many of the islands of Greece, I decided that Greece has other amazing places to see that aren't islands but are on the mainland of Greece. I have been to Athens but have not made it to the interior of Greece.
The areas of  Greece I want to see are Delphi and Meteora. They are still on my bucket list, who knows maybe this summer I will see them. Delphi and Meteora are harder to get to and require a car, plane trip or bus ride. Therefore, a while a little more expensive to visit, they are still on my bucket list.
A Point to Know: Women are not allowed in areas of Meteora because it is a Monastery. Some areas are only open to men.
The Best of Greece – Top 4 Islands
 Photos Essay
All of my recommendations are extremely beautiful islands for traveling solo women, men, and couples. Always check with US Program called STEP for the latest news and reports. These islands are a great value and will continue to offer reduced rates while the refugee crisis remains an issue. The crisis is declining because of the Turkish Coast Guard's intervention and stopping of the smugglers. Sometimes the news dramatizes the effects of the refugee immigration and does not communicate how well the Greek tourism offices and the region's economy can cope with challenging situations. The refugee situation doesn't affect all areas of Greece. Check with the State Department for the best, up-to-date information.
Aegina Greece
More Great Sunsets
Panoramic Views
Hydra Greece
Quaint Harbor
No Cars – Eco-Friendly
Markets, Outdoor Cafes – Great Fresh Food
Shopping
Rhodes Greece
Sightseeing – Monasteries, Churches, Sea views and Mansions
Windmills
Castles
Shopping
Wandering Around in Old Town. People Live here year round.
Museums, Art and Culture
Santorini Greece
Dry Arid Inland with 10 Churches – Some in Vineyards
Breathtaking Views
Fira vs Oid – Which is Your favorite Village?
Hot Beaches with Beds, Umbrellas and Shade
Did I Mention Spectacular Views
Hopefully, you will get to visit these breathtaking Greek Islands. Travel. Be Happy!
Copyright © 2023 Capetown-Rio, Inc. USA. All rights reserved. Republishing is allowed only with written permission. All photography rights on this page belong to Capetown-Rio, Inc. and the author. Do you have a question, business proposal, or speaking opportunity? Please contact me here.