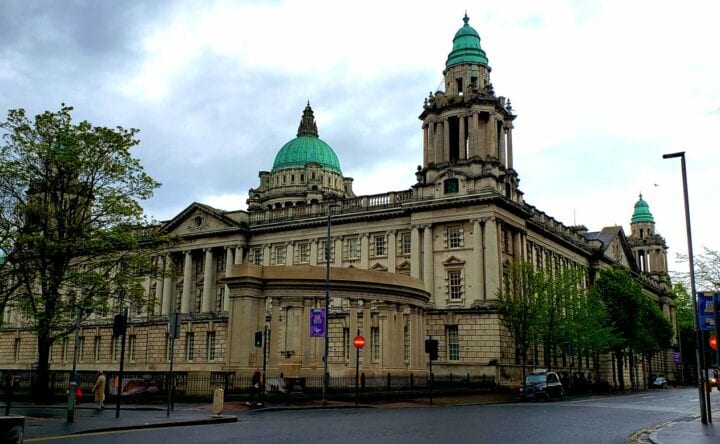 Northern Ireland
Belfast, Northern Ireland, In the Summer? Visit The Giant's Causeway and Rope Bridge
By
|
Belfast, the capital of Northern Ireland is a location filled with stories, history, and conflict. But, what i Northern Ireland like in the summer? It's rainy and cold and windy on the beaches. With that said, Northern Ireland is gorgeous, is one of the filming locations for Game of Thrones, and it is the home of two UNESCO World Heritage sites, Giant's Causeway and Rope Bridge.
What's Belfast Like In the Summer?
It rains a lot in Northern Ireland, as it does in all of Ireland. Make sure to dress in layers, even in the spring and summer months. The photo below, taken in late May shows how mood the weather can be.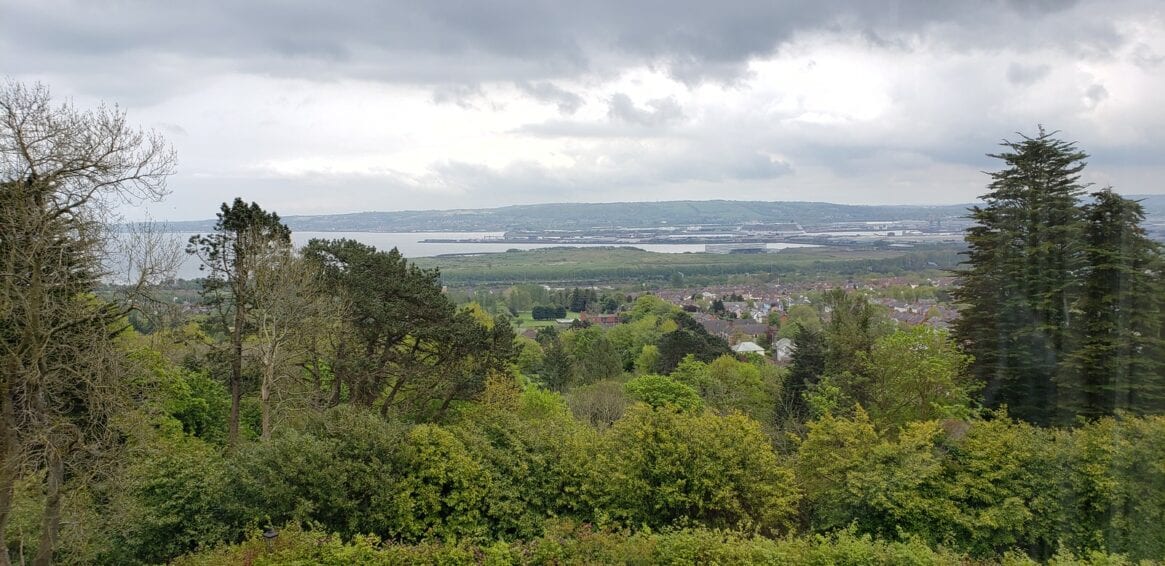 Belfast Castle in Northern Ireland
The photo of  Belfast Castle shows the lovely grounds and the hall used for events. The park is a beautiful place to walk, but there are more exciting things to see in Belfast. If you want to take a stroll, walk through the city, see the town hall and visit the Belfast graffiti and street art, leftover from the days of conflict in Northern Ireland. I didn't have time to see street art, and I regret it.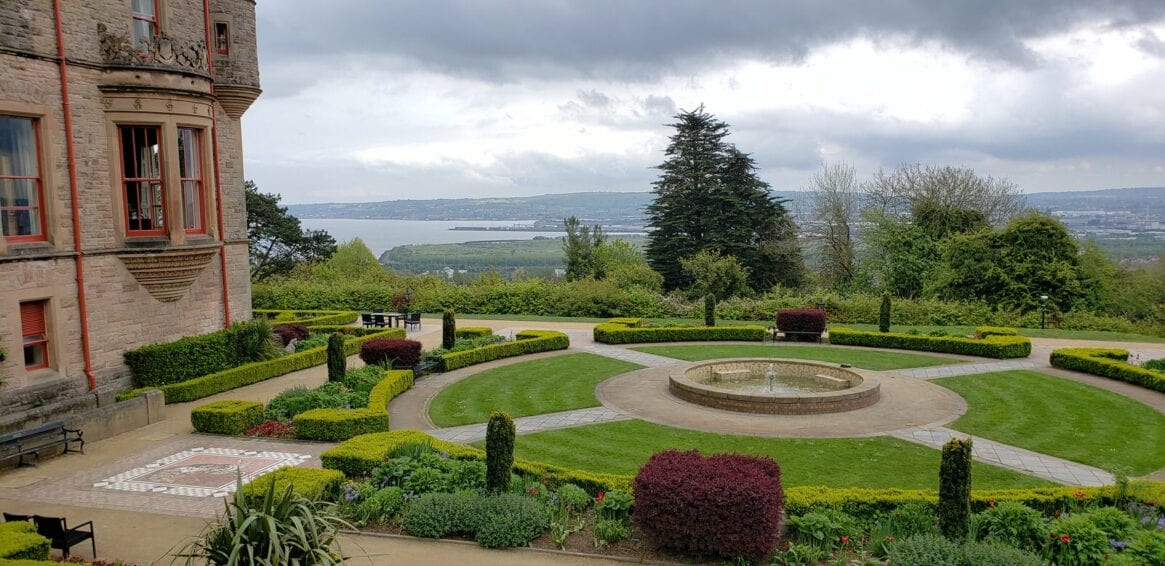 Belfast Northern Ireland Food
In Northern Ireland, you will find the food is comfort food. This earthy leek seafood chowder fed my soul and tummy. I have to say. The food delighted me. By the way, my trip to Northern Ireland and Ireland was the only trip I have ever gained weight on, as long as I have been traveling. I love Irish food. Here are the top ten Irish foods  and where to eat in Northern Ireland.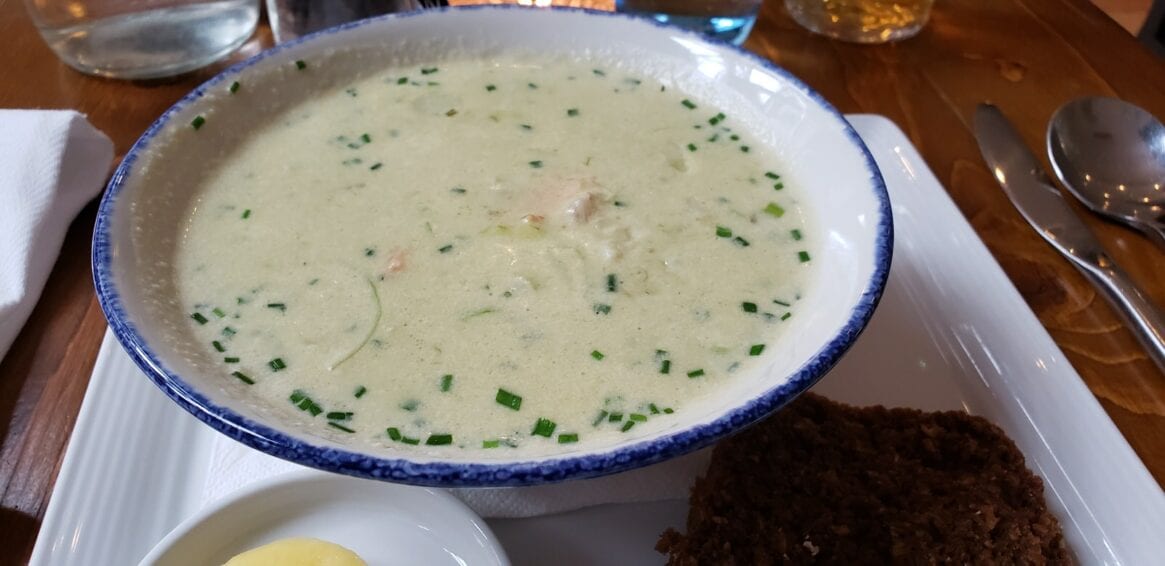 Take a Tour, See The Giant's Causeway
The Giant's Causeway is an area of about 40,000 interlocking basalt columns, the result of an ancient volcanic fissure eruption. Located in County Antrim, on the north coast of Northern Ireland, and is definitely worth your time to see. Irish lore says the rocks were formed because two giants had a fight which resulted in the land erupting and creating these strange geological designs.
People Walk To The Atlantic – Some are Sweep Out To Sea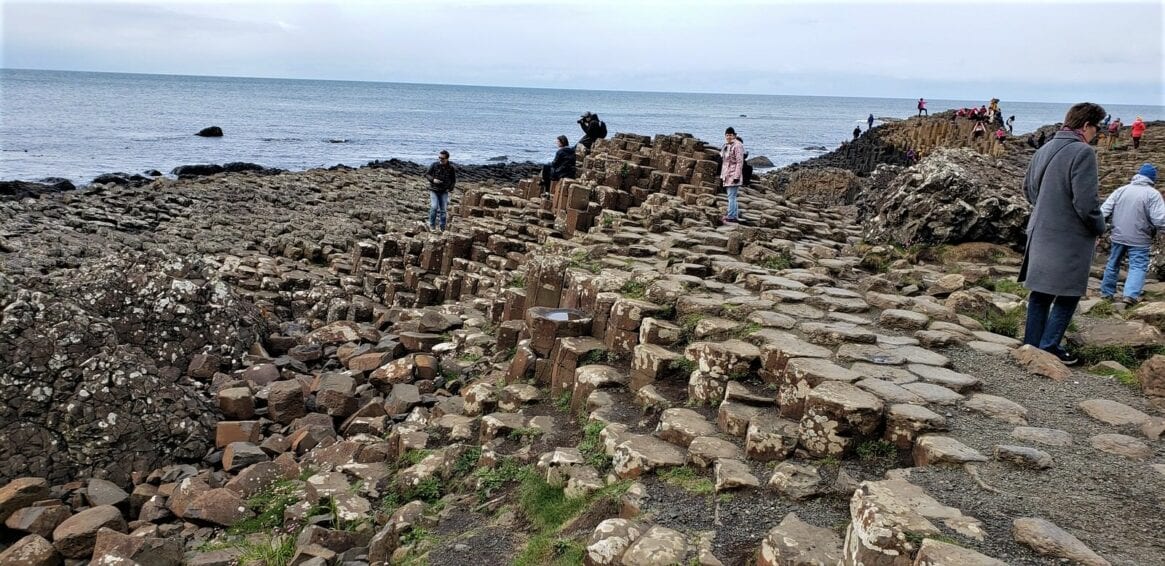 The Landscape at the Giant's Causeway is Breathtaking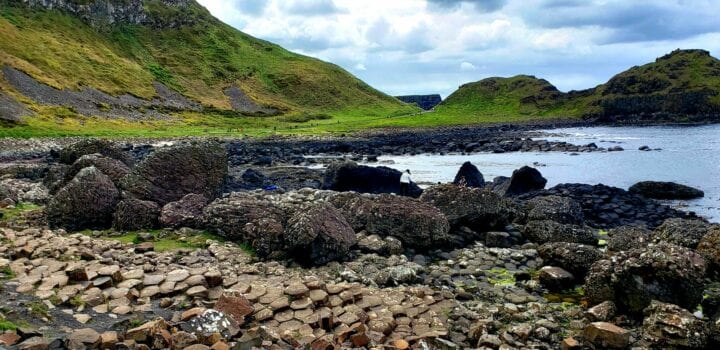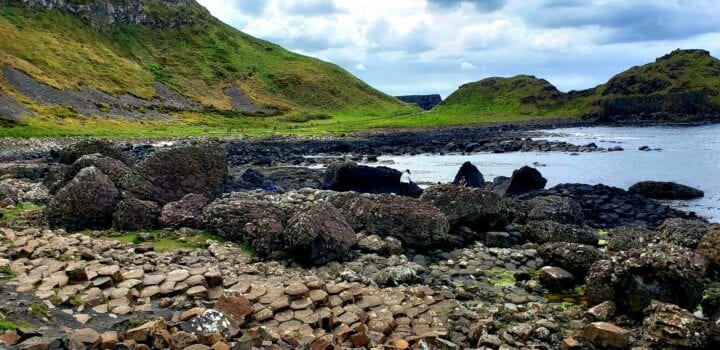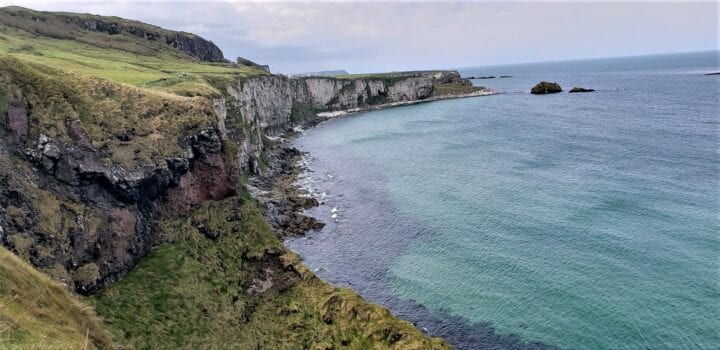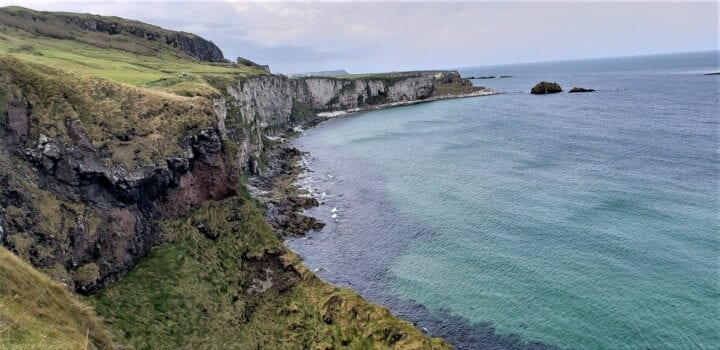 Close Up of the Rock Structures at the Giant's Causeway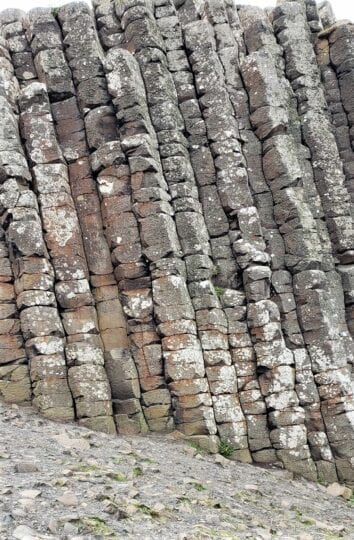 In Northern Ireland, See the Rope Bridge
I've got to be honest. Walking over the Rope Bridge or Carrick-a-Rede isn't my thing. I went. However, heights terrify me. Paying to walk over a historic bridge is something most who have come this far would pay to do, but I didn't take a walk, although I thought long and hard about doing it. Walking is a big part of a great Irish experience. Here is how to get in shape for your trip.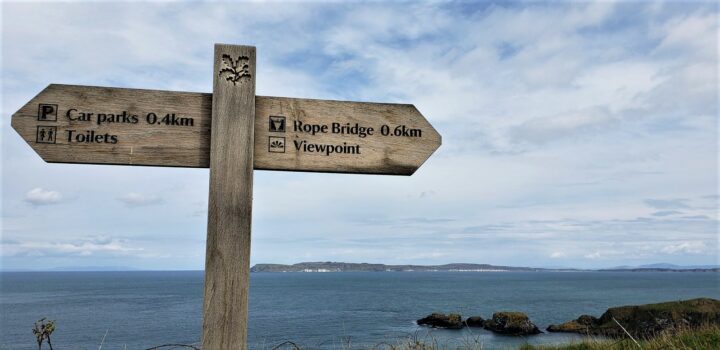 If you don't feel comfortable doing anything on your trip, don't do it. Sometimes, your heart is in the right place, but, your head says no. So I say, follow your comfort zone and only do what makes you happy. If you feel you can't do any event, don't do it. You don't have to make yourself uncomfortable while traveling. Remember, make your experience as enjoyable as possible. There is enough trouble in the world. Don't look for ways to make yourself uncomfortable. If you want to stretch your wings, I'm all for it. But, if when you get there, you can't do it, then don't.  Be kind to yourself while on your journey.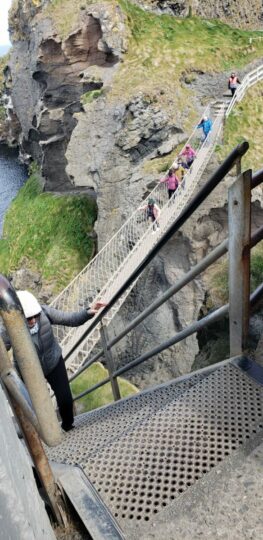 The North Atlantic View, Northern Ireland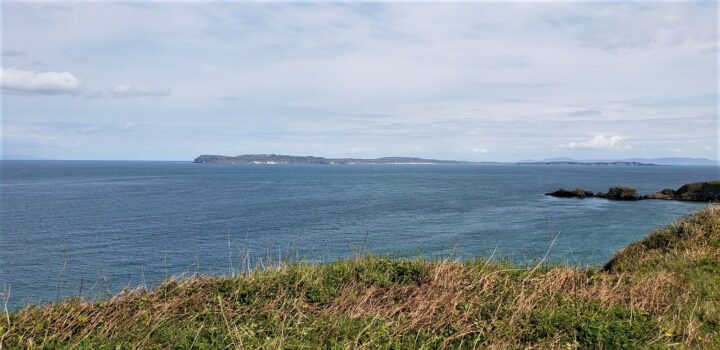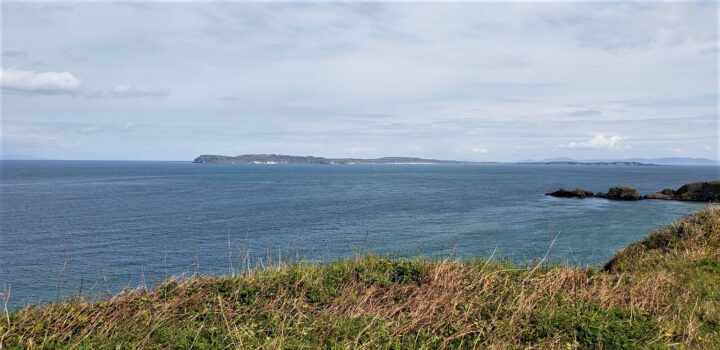 Dangling Over the Northern Atlantic, Northern Ireland
While taking tours, seeing the sites, and having a tremendous time consuming everything new and different, take the time to see the views. One of my most memorable moments was sitting on a rock looking at the North Atlantic. I remember this moment. The moment was one of the most memorable moments of the entire journey.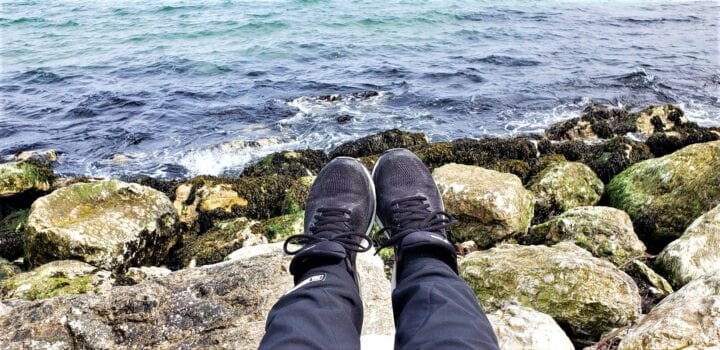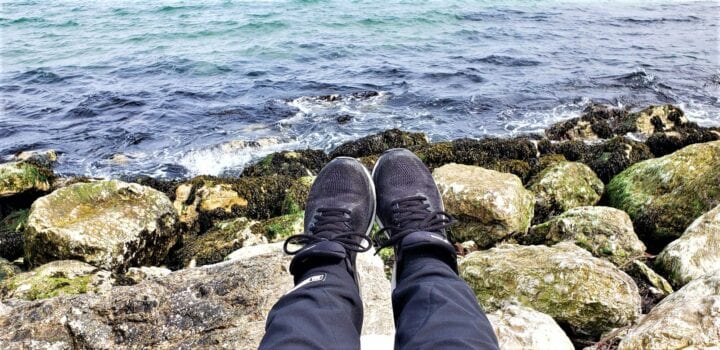 Travel tip: After a long day of walking, you might want to read this post about how to avoid foot and leg pain while traveling.
Copyright © 2023 Capetown-Rio, Inc. USA. All rights reserved. Republishing is allowed only with written permission. All photography rights on this page belong to Capetown-Rio, Inc. and the author. Do you have a question, business proposal, or speaking opportunity? Please contact me here.