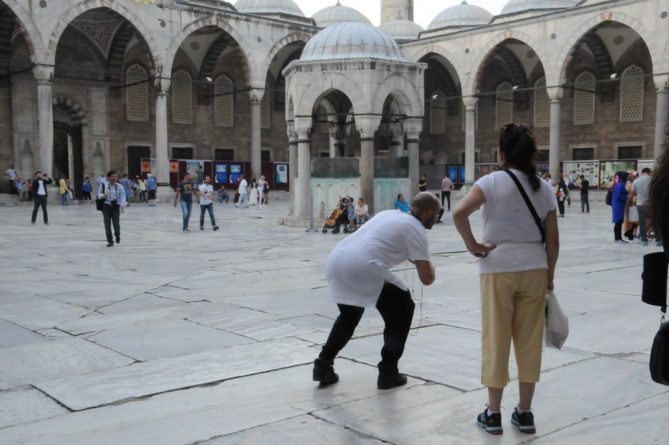 Feature
Traveling Adopt a Friend, Use the Buddy System
By
|
When traveling, adopt a friend, use the Buddy System to give yourself added support. Sometimes two heads are better than one. Also, I believe that a moment of friendship and what can be gained for even an hour feeds my soul. Building friendships make your trip memorable if both parties are willing to give and receive help. It starts with the tradition of hospitality. Meeting new friends can start with a smile.
Adopt a Friend, Use the Buddy System
Traveling alone is an experience that builds character, independence, and helps you face fears and stretches you. But you can still enjoy a companion at times. When traveling, it seems people are more open to buddy up, share about themselves and talk more freely. Sometimes, when traveling solo, it helps to adopt a friend or have a buddy system, a traveling companion for friendship and help.
Zeki and Monkey adopted each other and used the buddy system
Zeki and his adopted cat, Monkey, are an illustration of how to adopt a friend and use the buddy system. My friend, Zeki adopted Monkey, the cat. I adopted Zeki. Here is what we observed about Zeki and Monkey the cat. Friendship is a gift given and received. In the case of Zeki and the cat, the feelings were mutual. When you adopt a friend, adopt a travel buddy, and use the buddy systems, the feeling has to be mutual.
Monkey the Cat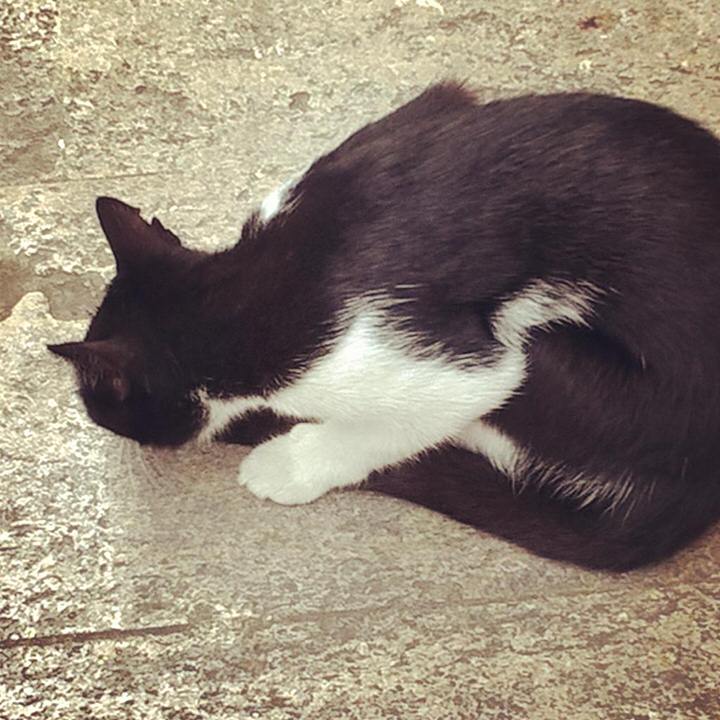 Adopting a friend isn't based on gender or age
As a solo female traveler, I have adopted a man younger than I am, a man older than I, a solo woman, a woman traveling with her child, and an older woman traveling with a daughter my age. An adopted friend doesn't have to be a gender or age. It just needs to be a person you like who fits with you.
What is the buddy system?
Friends look out for each other
They support each other
Friends put up with differences
The buddy system is based on trust, mutual respect, hospitality, and compassion
Remember — Not everyone wants to pair up, so make sure the feeling is mutual.
Four steps to consider
Step 1 — Share a mutual understanding and the terms of engagement
Step 2 — Set boundaries. For example, if one person wants to leave, are both of you going or does one stay? Is it one for all or each person for themselves?
Step 3 — Flexibility seems to be a key to doing this. Some people are flexible and compromise easily; others don't. Check out flexibility before getting into a tough situation.
Step 4 — Decide who and how an idea is vetted and vetoed. What, how and when the vetting veto process is best?
Sometimes Monkey had wild nights out with cat buddies. After one of those nights, Monkey was gone for days. the cat, Monkey wanted a friend only on occasion Monkey was a buddy when it was good for her cat world. Monkey liked hugs, food, and love, but only when needed. Zeki took what he got and was happy.
Monkey playing with cat friends
Zeki would ask if we saw Monkey, the cat, after his day off. Sometimes I saw Monkey out with other cat buddies. I told Zeki. He understood. Sometimes the kids and cats, just have to have fun.
When Zeki didn't know where Monkey was, he worried. When Monkey didn't know where Zeki was, he went looking for him.
Monkey looking in shops for Zeki
The cat, Monkey went looking for Zeki. Unable to find Zeki, Monkey eventually left for the day.
Monkey, the cat, can't easily communicate wants and desires, but we can. Use your words.
Don't be Monkey, the cat!
Take time to set your communication expectations and boundaries. Always try to communicate. Don't just leave, unless there is danger, you feel there is danger, you feel unsafe or the situation seems criminal. Don't take risks, the mission is to get out alive, safe and sound.
The cat Monkey was really good at ignoring things and also walking off. Monkey always stayed safe. You should to when traveling or at home.

Clear communication
Clear communication can help if you do decide to adopt a friend and use the buddy system
Set expectations such as how long your event is going to last
Sometimes it's very casual — two solo women might watch each other's bags. Try to determine the person's trustworthiness before doing something like this.
Some things are better not said and should be ignored, and some things like safety and security must be discussed before you need to address them in a real life situation.
Good communications may mean using a safe word
Travel buddies sometimes have safe words in case something happens. Situations may prevent you from having time to explain. If a safe word is used, it means "Listen to me," or "Follow my lead." There may be times when you'll have to trust the adopted friend.
Respect and the Golden Rule: Be clear, kind and polite by respecting the other person. Always communicate respect. Do unto others as you would have them do unto you.
Set boundaries
Monkey, the cat, came and went because Monkey owned the Bazaar. Zeki didn't expect more than that. Monkey was a night owl.
If you aren't a night owl, ask your travel buddy to talk how you will handle different schedules and maybe make a plan. Talk about safety. There are places I wouldn't go out alone at night. For example, I wouldn't drink at night, alone at a bar. Make a security plan so you can experience more than you can on your own.
Monkey was a night owl and loved to chase a mouse. Monkey would lose all sense of time chasing a mouse like this 'cat pack' is doing here.
Are you like that? Do you lose all sense of time chasing your mouse?
My belief is that women are better at receiving care and support. Therefore, solo female travelers can benefit by giving and receiving the gift of adopting a friend and using the buddy system. I received the gift of friendship when I adopted Zeki. He needed some motherly nurturing, and I needed to nurture. We mutually filled our needs at the time.
Time for The Buddy System
A buddy can be one for a day, an event or the full length of a trip. Many travel partners form a deep friendship that lasted a lifetime. I have several of these.
Some of the benefits of using the buddy system are:
Companionship — you can share the experience
Sharing expenses — split a meal or cost of transportation
Two heads are better than one unless one isn't working properly
Safety — Help guard each other's things
Security — some women feel more secure using the buddy system even on a tour
Try it, you might like it.
Want to know more about the Istanbul markets and Bazaars read Terms of Engagement By Moses.
Copyright © 2020 Capetown-Rio, Inc. USA. All rights reserved. Republishing is allowed only with written permission. All photography rights on this page belong to Capetown-Rio, Inc. and the author. Do you have a question, business proposal, or speaking opportunity? Please contact me here.