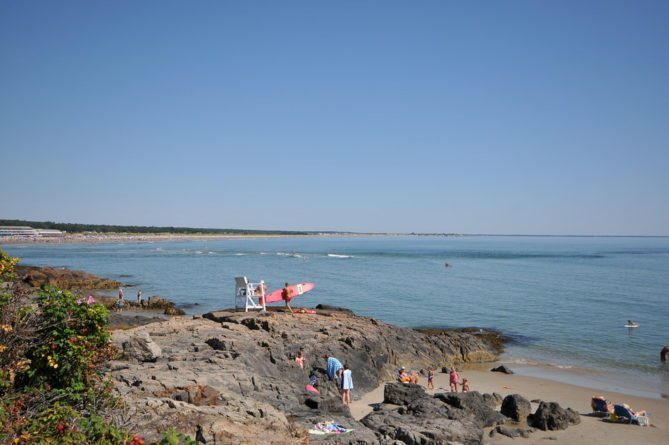 Maine
Visit Ogunquit, Maine. It's Worth It!
By
|
Visiting Ogunquit, Maine is no longer a remote location but rather one of the most popular summer tourist spots in the USA. Ogunquit to Kennebunkport, Maine is where the 1% of the 1% go for a vacation and build their summer homes. Regardless of the roots, the location is breathtaking and worth the effort to see and experience. For the rest of us – we go there to see the beautiful location but the homes of the 1% of the 1%. Its interesting to me to see how the super ro=ich spend their summer vacation.
Visit Ogunquit, Maine
One sunny morning, I took the trolly from York to Short Beach and took the Blue Bus to Perkins Cove. At Perkins Cove, I walked Marginal Way – a walk along the coastline that has great views of people, homes, and the shoreline. It takes about 20 minutes in each direction. On this morning, I went early, which I preferred, because the number of people on the walkway wasn't too crowded.
After you visit Perkins Cove and have a coffee and a little breakfast, enjoy the fantastic view.
If you are in Perkin's Cove you must walk the Marginal Way – it has fantastic views and great people watching.
Marginal Way Walkway
Ogunquit, Maine
The actual Ogunquit Beach
Head out to the state park- Josiah River Public Park
Swim at the Ogunquit Beach
The Baby Stroller Brigade is Here
Copyright © 2023 Capetown-Rio, Inc. USA. All rights reserved. Republishing is allowed only with written permission. All photography rights on this page belong to Capetown-Rio, Inc. and the author. Do you have a question, business proposal, or speaking opportunity? Please contact me here.