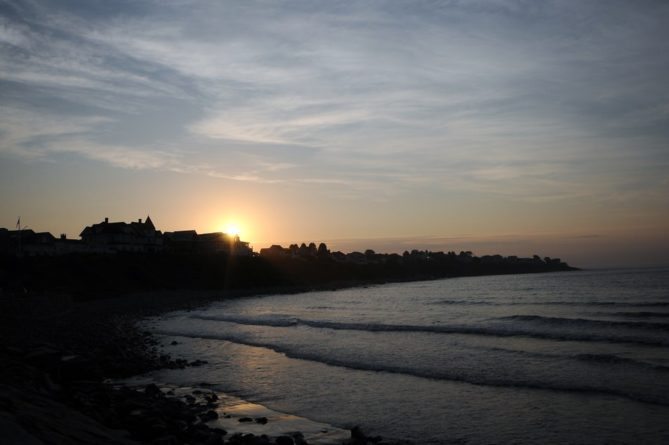 USA
York's Sunrises Are Unbelievable
By
|
When you travel by yourself, you don't bug anyone when you can't sleep and wake up early. Today, I decided to take a walk along the boardwalk. So I walked own a stretch of the beach street that runs straight through York. York's sunrises are unbelievable. There is no way to describe the sunrise other than to show you the photos. Undoubtedly, they are perfection! No Matter how many times I see the sunrise, it is the first time for me, every time.
York's Sunrises are Unbelievable
I just want to show you how pretty it is and how much I enjoyed my time looking at the sea, the quietness, and the way the sky put on a custom light show for me.
Here is a map of York that shows you how far to the east York is. This might be why the sunrises are so beautiful.
Breathe!
Sunrises are one of my favorite things, and I'm already missing my time in York and waking up by the sea.
Copyright © 2023 Capetown-Rio, Inc. USA. All rights reserved. Republishing is allowed only with written permission. All photography rights on this page belong to Capetown-Rio, Inc. and the author. Do you have a question, business proposal, or speaking opportunity? Please contact me here.