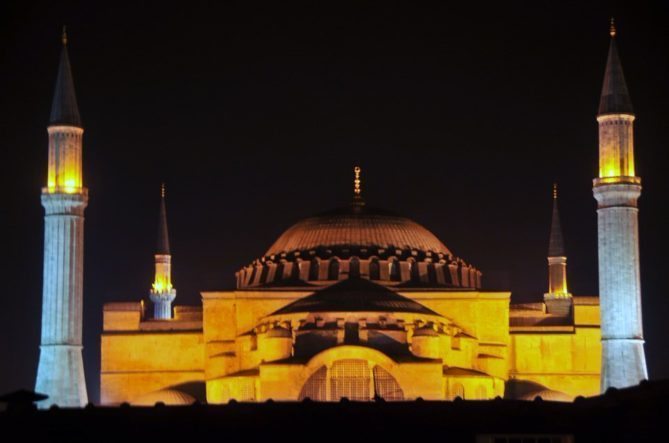 Advice
Istanbul Travel Tips – Top 25 Istanbul Sights
By
|
This top 25 Istanbul sights list for solo female travelers has many free attractions. All of these ideas are perfect for single female travelers 50+ or travelers 50+ or at any age. This list is also useful for women who are traveling with a child. Make sure that the young person is old enough to be respectful at the holy sites. Don't miss my Trip Advisor collection of more than 2,000 original reviews.
Best Sites the Top 25 Istanbul Sights
What to See in Istanbul
You can use a private tour guide, join a group tour, go on a walking tour or do as I have done, go solo. I prefer going on my own, without a tour, so that I can go at my pace. I like to get up early while the light is good for photography since my goal is to take lots of excellent photos.
You can see the sites on the list below. Some require a tour or a tour guide some can be done without a tour or guide. At the time of writing the post, All the requirements for entering the sites, are noted below and accurate.
Top 25 Istanbul Sights
If you aren't using a tour, these websites and the associated Guidebooks are helpful:
Learn about Islam before you go. Know about the culture and customs.
About Islam in Turkey — The religion, culture, and traditions.
My Top Sightseeing List for Istanbul
– Some don't require a tour guide. Some are free of charge.
Hagia Sophia (Ayasofya) – Buy an Istanbul "Museum Pass" for the best value
Dolmanbahce Palace – requires a tour
Topkapi Palace (Topkapi Sarayi) – expect long lines
Bosporus Sightseeing Boat Tour of the East and West sides of Istanbul, and the Black Sea Warning: don't buy from street vendors
Ortakoy – Free. Nice neighborhood to stroll, shop, cafes, by the sea very upscale.
Basilica Cistern – this is not included in the Istanbul Museum Pass. Privately owned, this is not a state site.
Princess Islands – in the summer, the Bosporus can be rough, and ferries cancel at any time due to weather
Just be present!
Photos and more info about my favorite sights in Istanbul
Walk around the park between the Hagia of Sophia and the Blue Mosque
It's always a different view in Istanbul. The light is constantly changing.
Walk the neighborhood around the Galata Towers — stroll and have a tea
The Hippodrome in Sultanahmet, Istanbul is free to enter
Check out Free Google for detailed audio guides.
Note: If you want a tour guide at the Hippodrome, make sure that shopping will not be part of the tour.
Egyptian Obelisk — Dikilitas
Serpentine Column — Burmali Sutun
Below is a photo of the Hippodrome, where you will find the sights.
Goth's Column — Gotlar Sutunu (no photo available)
Constantine Column — Cemberlitas Column (no photo available)
I advise you to take plenty of time to walk the streets. Walk along the Bosporus Strait and the neighborhood. Spend the day observing — and bring a picnic lunch.
A Bosporus cargo ship
Baby Sophia Mosque, the inside of the Baby Sophia Mosque, I found a private view
The Istanbul train station through which the Orient Express used to run.
Note: This station was closed for major renovation — check for the reopening date.
Take the Metro down to Dolmanbahce Palace
Dolmanbahce Palace requires a tour or a guide. If you can't afford a tour just stroll along the coast and boardwalk.
You will find many fantastic views throughout the palace grounds.
Walk and enjoy the food and hospitality. Take time to observe the wonders of Istanbul.
Just a ferry ride away
Kiz Kulesi (Leander's Tower – Maiden Tower) are just a ferry ride away. The cost is 20 lira. No guide is needed to see The Tower.
Go to Asia while in Turkey. Visit the Kadikoy district in Istanbul.
Here are two more lists of ideas for the best things to see in Istanbul:
Dolmanbahce Palace – requires a tour
The view outside
More Top 25 Istanbul Sights
The view inside Dolmanbahce Palace
Me having fun., On this trip, I stayed at a nice hostel that offered group and private rooms. I went to breakfast meet a nice person and went sightseeing with them. It was fun as you can see.
Copyright © 2020 Capetown-Rio, Inc. USA. All rights reserved. Republishing is allowed only with written permission. All photography rights on this page belong to Capetown-Rio, Inc. and the author. Do you have a question, business proposal, or speaking opportunity? Please contact me here.