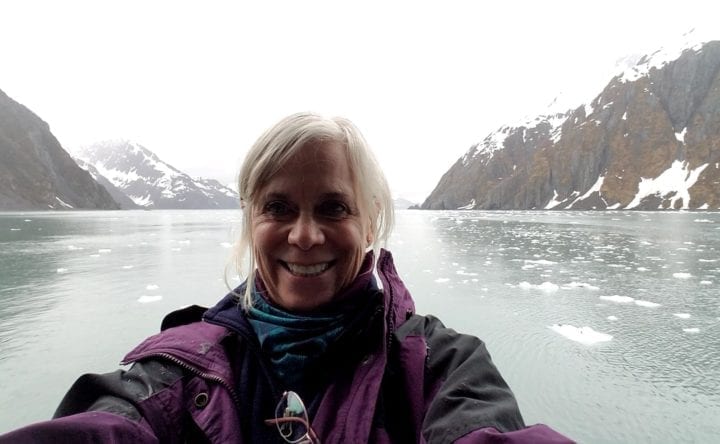 Travel Planning
Alaska Packing List for The Ideal Summer Vacation
By
|
My summer Alaska packing list is the best I've used in a long time. I used every item in my bag! It has all the travel items for a woman (or a man) to pack for a summer trip to Alaska. The first piece of advice I have is to make sure you are thinking about layers. Lots of layers make it easy to stay warm and cool while looking stylish. After all, you want to look great in your photos – so think about limiting the colors you bring and make sure all items work well with each other.
The Best Summer Alaska Packing List
Pack for rain or shine when you travel to Alaska since it has variable weather all year long. Especially in the summer, you may experience temperatures in the 80-90 and then drops to the low 40's.
Where I Went – Alaska Itinerary
My itinerary for Alaska might help you in your planning and offers some trip tips. Take a look at the great places I saw. It was so much fun!
Where I Bought My Gear
If you want to buy what I use, in these trip photos, and all my other travels, check out Women's Warm Weather Shopping list. The clothing I took on my trip to Alaska is on the shopping site and I loved everything I wore. If you want to see everything I use while traveling, check out my travel store the influencer section is the comprehensive list. Also check out my Amazon store directly from the Where in the World is Kate.com site top menus, Travel Store.
By the way, you might notice my friend and I – seemed to have matching outfits. We didn't mean to do it but it made the photos look great. Match outfits also made us laugh a lot. We even got comments about it from people on the cruise to the Kenai Fjords. Well, what can you do, when things just work out, just as they are meant to be.
Full Disclosure: I make a small commission but you won't pay one penny more, by shopping through the website you help support the WWK site by shopping through the pages.)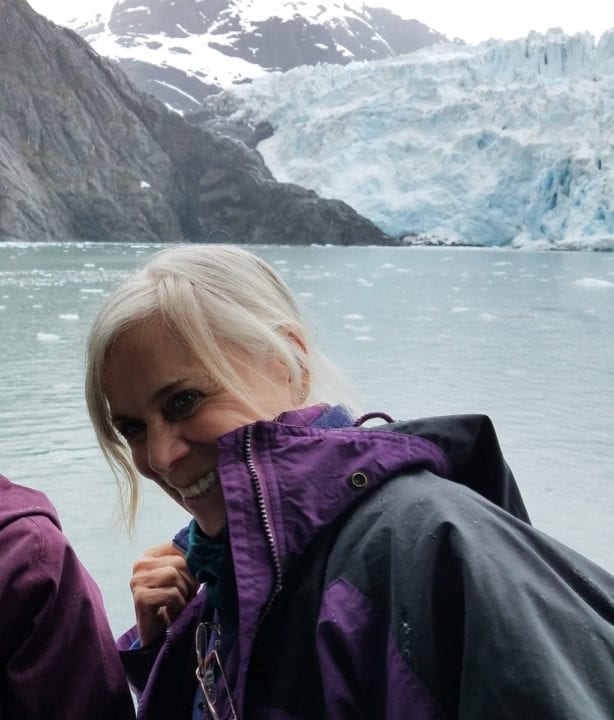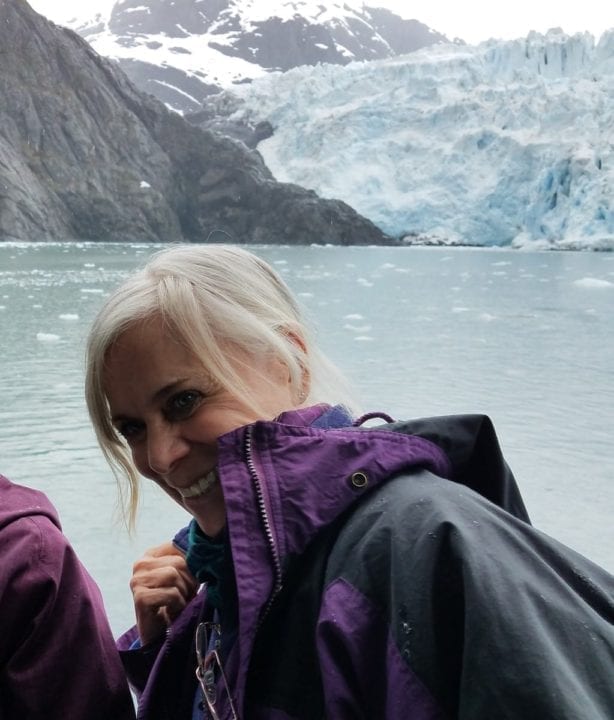 Packing for Alaska
Pick two colors, I picked purple and blue because they look nice together, and a basic color. The basic color I used with my outfits is black. I have black hiking pants, bathing suit and wool tops. This way everything went together and all my items can be found in my Amazon store.
3 wool shirts
2 tee shirts
1 shorts
1 bathing suit
Packable travel rain jacket
1 long raincoat
1 rain windbreaker
lined waterproof hiking pants – Look at mine in my Amazon store or check out REI for hiking gear
unlined waterproof hiking pants
lightweight hiking pants
silk longjohns
underwear
2 sports bras
Merrell Hiking boots – I wore these on the plane
Running shoes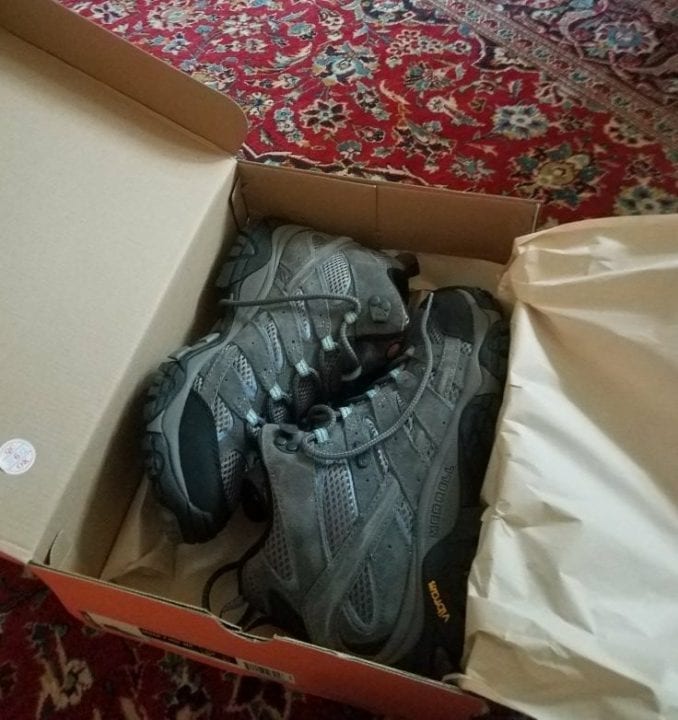 Summer Packing List Items – Accessories
Bug spray with DEET – (buy the most DEET you can find)
Rain hat
Folding baseball cap from REI
Beanie
Gloves
Neck warmer
Wool socks
Travel umbrella – didn't use this but, I'm glad I had it.
Travel binoculars
Cosmetic bag, with basics like toothbrush, toothpaste
Medications: Fiber pills, sunscreen, Benadryl, NSAID, regular meds.
Camera bag: Nikon, cell camera, waterproof camera, Canon Powershot, batteries, media, charger
Cellphone – charger with cables and chords
Whatever you forget, you can buy at the airport vending machine in Anchorage!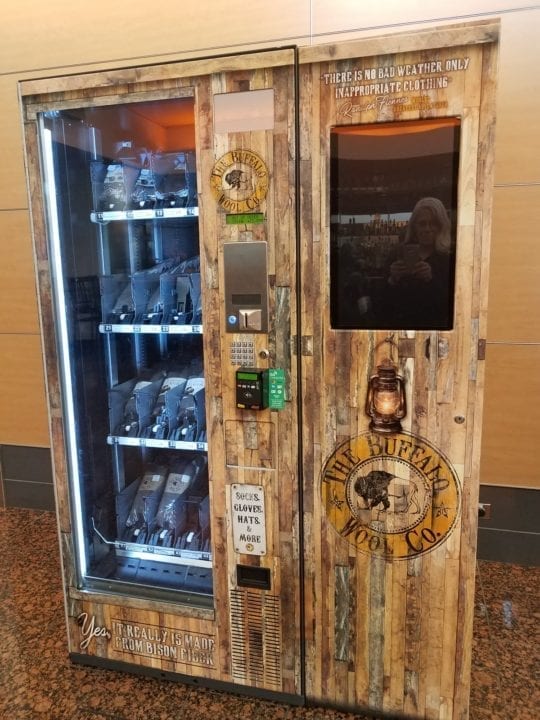 Here is how I pack my camera bag and a carry on bag, in case you might be looking for help organizing your gear. I pack as light as possible. See my handsome Merrell boots! Love them.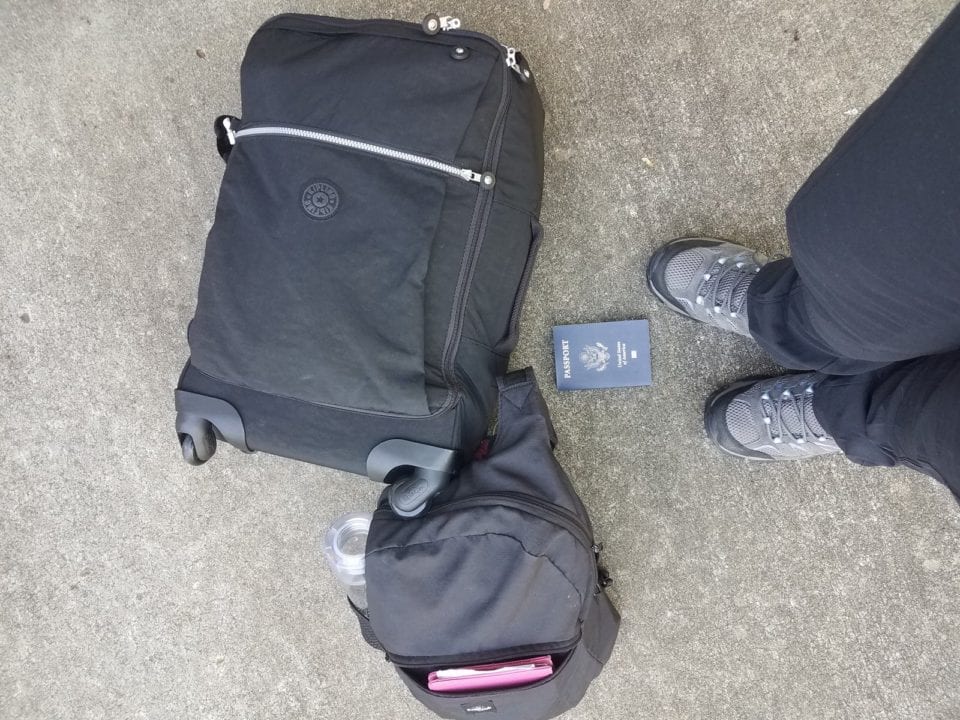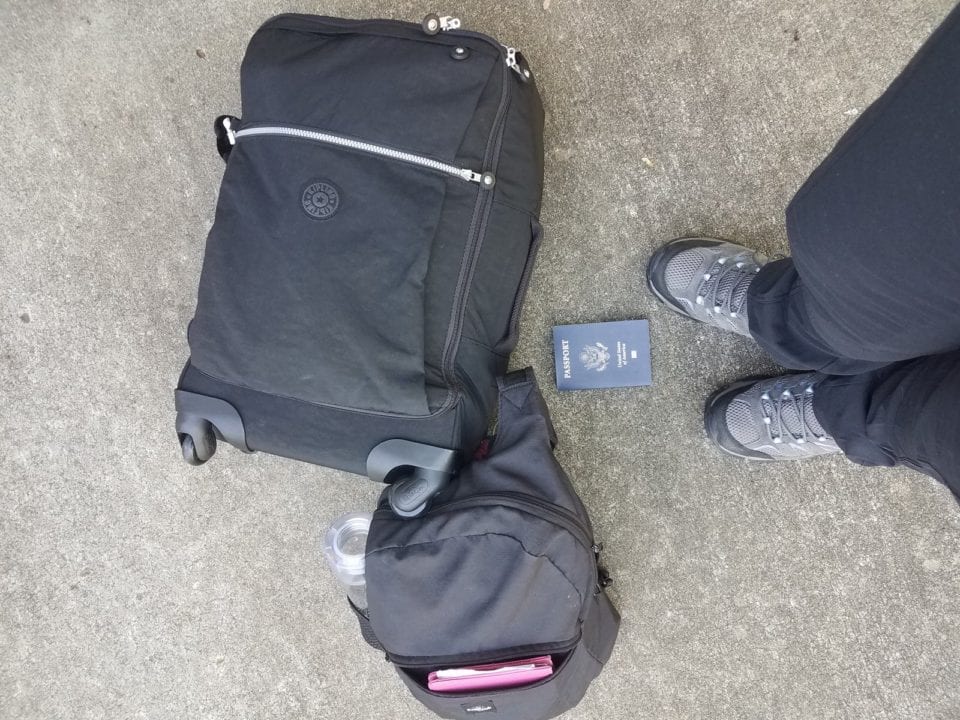 If you need a detailed planning tool for packing try my Ultimate Packing List Planner or if you are a minimalist, try my minimalist packing guide.
Copyright © 2023 Capetown-Rio, Inc. USA. All rights reserved. Republishing is allowed only with written permission. All photography rights on this page belong to Capetown-Rio, Inc. and the author. Do you have a question, business proposal, or speaking opportunity? Please contact me here.