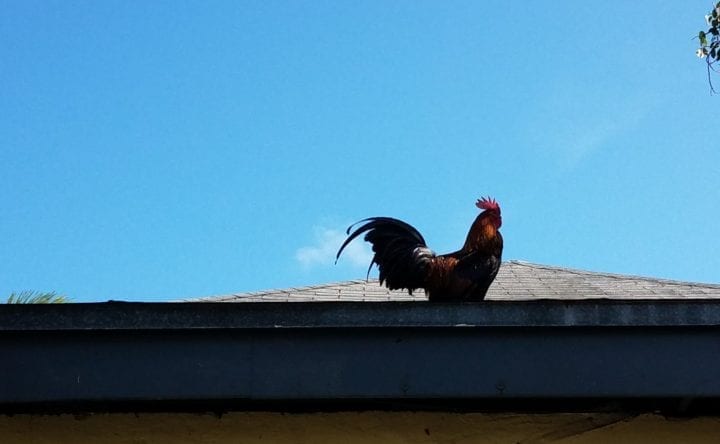 Florida
Best Key West Things to Do – 5 Night Itinerary
By
|
This year, I am excited to do more traveling in the USA. In January, I started in Florida and my trip included stops in Miami, Key West, and Key Largo.
Best Things to Do in Key West
Gay, straight, transgender, Key West loves everybody. It even loves solo travelers like me. This a great place to come to meet people and to enjoy your 'me time' as well. In Key West, I was invited to do lots of fun experiences and met lots of great people. Key West seems to bring out the friendly nature of people. You 'll see some pretty drunk people who might be on spring break or when the cruise ships come in, but, they don't ruin the atmosphere.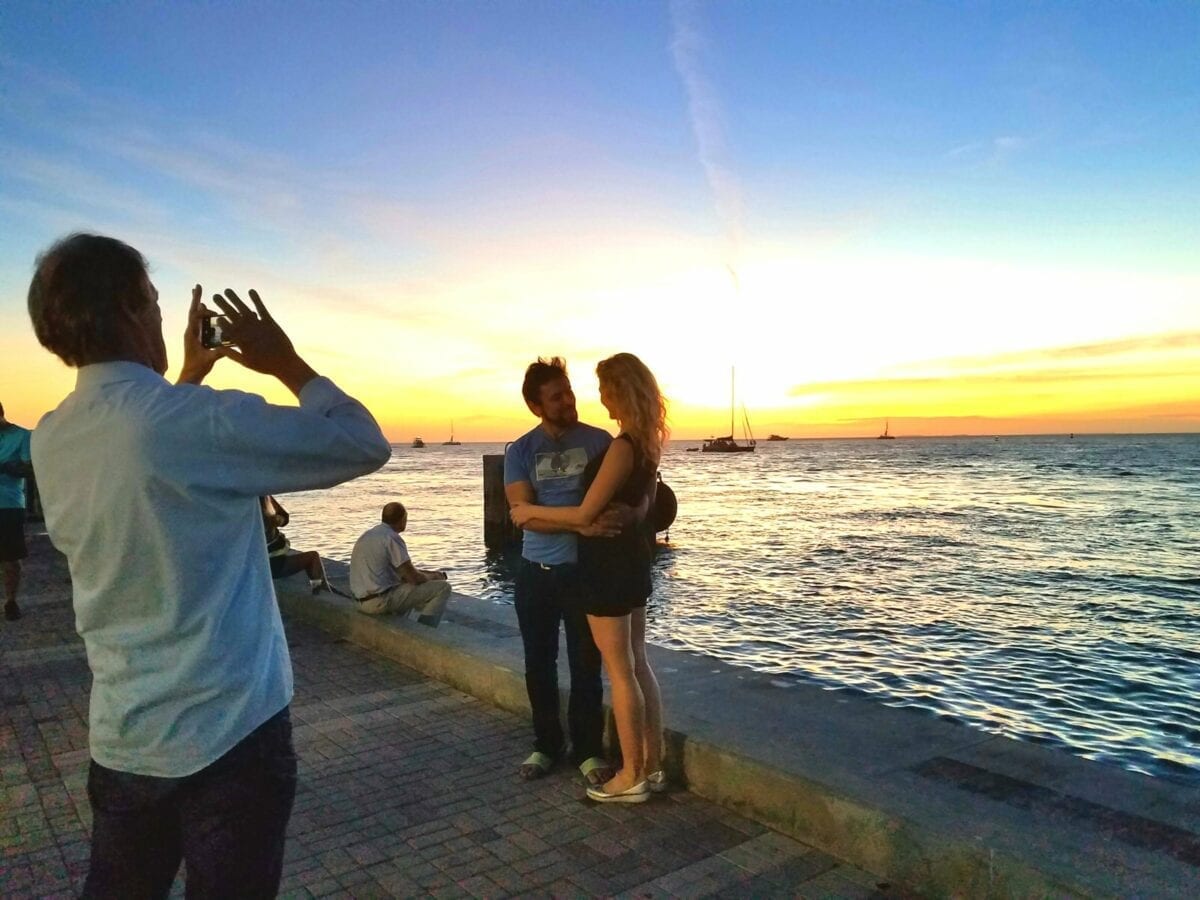 Everyone helps everyone when it comes to taking photos. Key West is very friendly and feels safe
Day One-  Start with Mallory Square
The first person I met was Suzie and her husband. I asked her why she came to Key West. She said she received three good test results regarding her cancer, and though it wasn't all clear yet, her husband and Suzie decided to celebrate. That is how my first experience started. we watched the sunset and it had never been prettier. Today I pray the final report is "all clear." You Go, Suzie!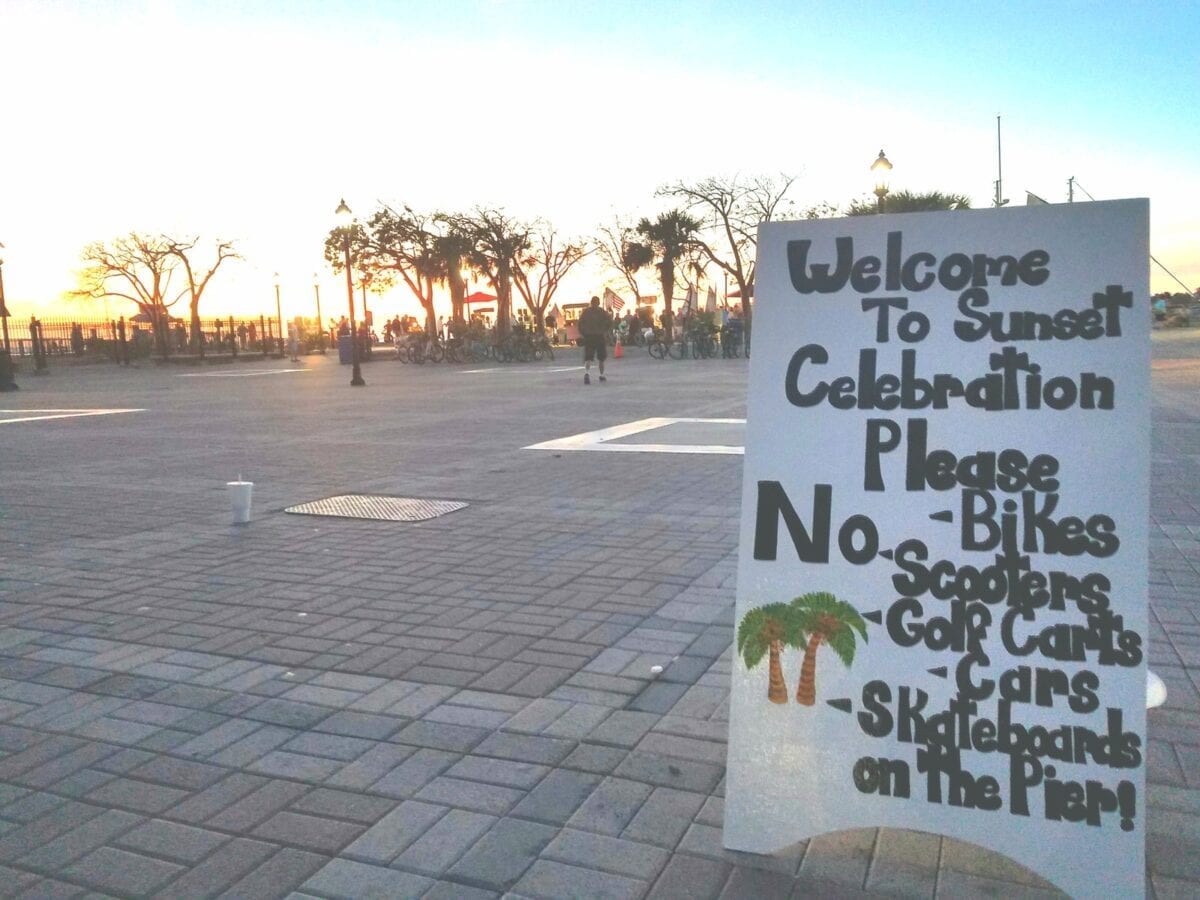 Sunset
We watched a magnificent sunset, but when I opened my camera case my lens filter was cracked, so all the images are taken with a broken lens filter. There aren't any camera stores here, so I used it as it was and the photos came out ok.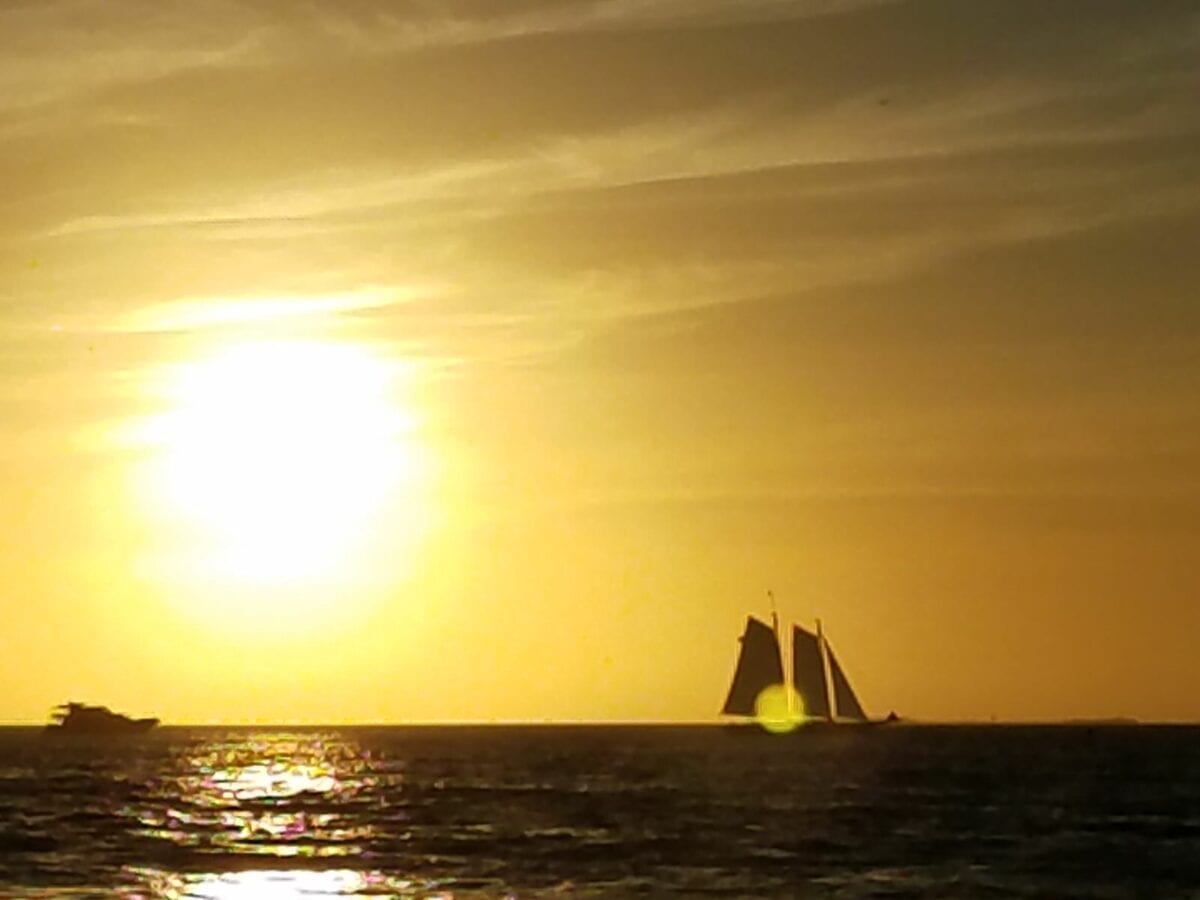 Duval Street
Eat and drink on the world famous, Duval Street. My reviews on the restaurants, bars, and dives, is fun to read if you are looking for suggestions. Cocktail hour starts as early as 7:00 am in Key West! So there is a happy hour for every ones taste and schedule.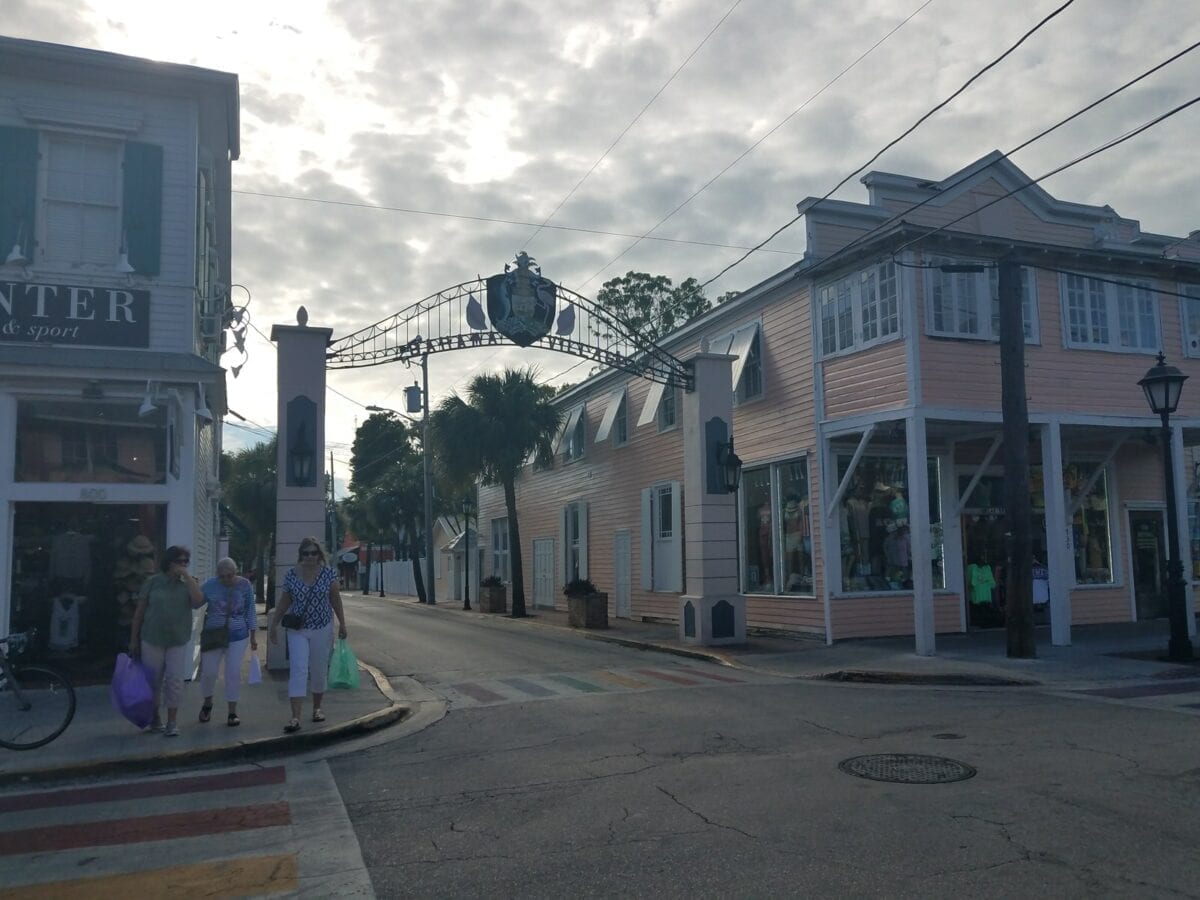 Day Two – Take a Boat Tour
On my second day, I took a tour from the water. I used Gill's Key West Harbor View Boat Tour. Its easy to get to, a short walking distance from anywhere. Its worth finding Gill's Tour because you won't find a better tour guide in the Keys. He does a private tours, sunset tours and day tours. Check out Harbor View Tour's website for the details and prices. Highly recommend him, he is the best.
Then go shopping, walk around and see the sights, eat a little something and wait for the encore of the sunset.
 
Day Three – Take the Key West City Tour
The small town can be seen in about an hour and 45 minutes to 2 hours. Purchase the two-day pass and use the bus as your hop on hop off transportation longer tour. The longer tour gives an overall view of Key West. I didnt know what I wanted to do so by taking the tour it helped me decide what I want to do next. I actually came without a plan, and Key West is the type of place that doesn't require a plan.
There are several buses you can use. There is also a free Key West bus that comes by every fifteen minutes. If your legs give out. there is always Uber and Lyft.
When you purchase the tour ask about the other tours they offer such as snorkeling, fishing, and jet skis, they have tons of water sports if you are interested.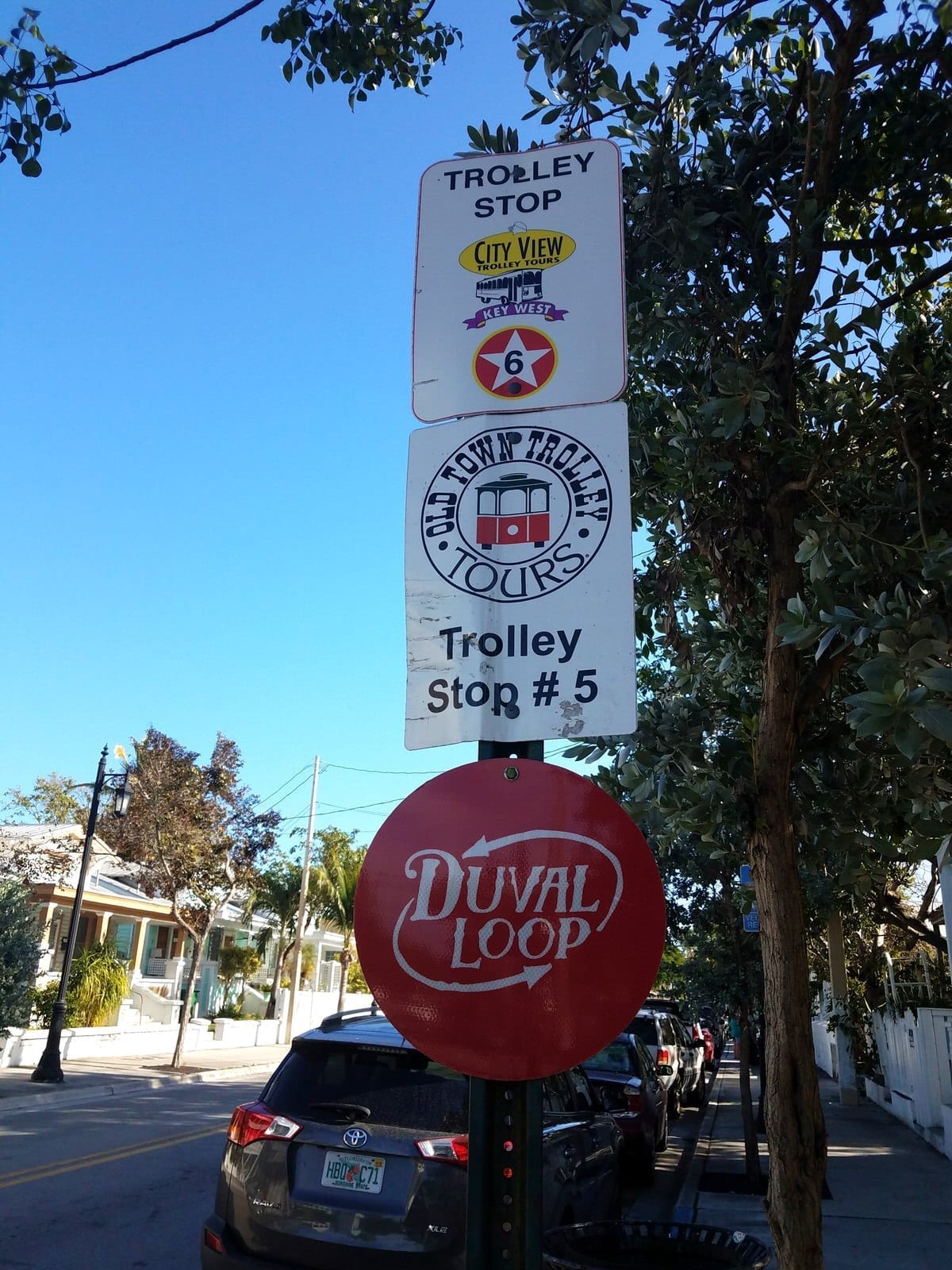 Day Four – Museums and Exhibitions
Southernmost Point of Florida, Key West, and the USA
Start you day at the Southernmost Point for sunrise. Go to the Southernmost Point twice, at dawn for sunrise, and the morning light, and come back for sunset and the best pina coladas in Key West.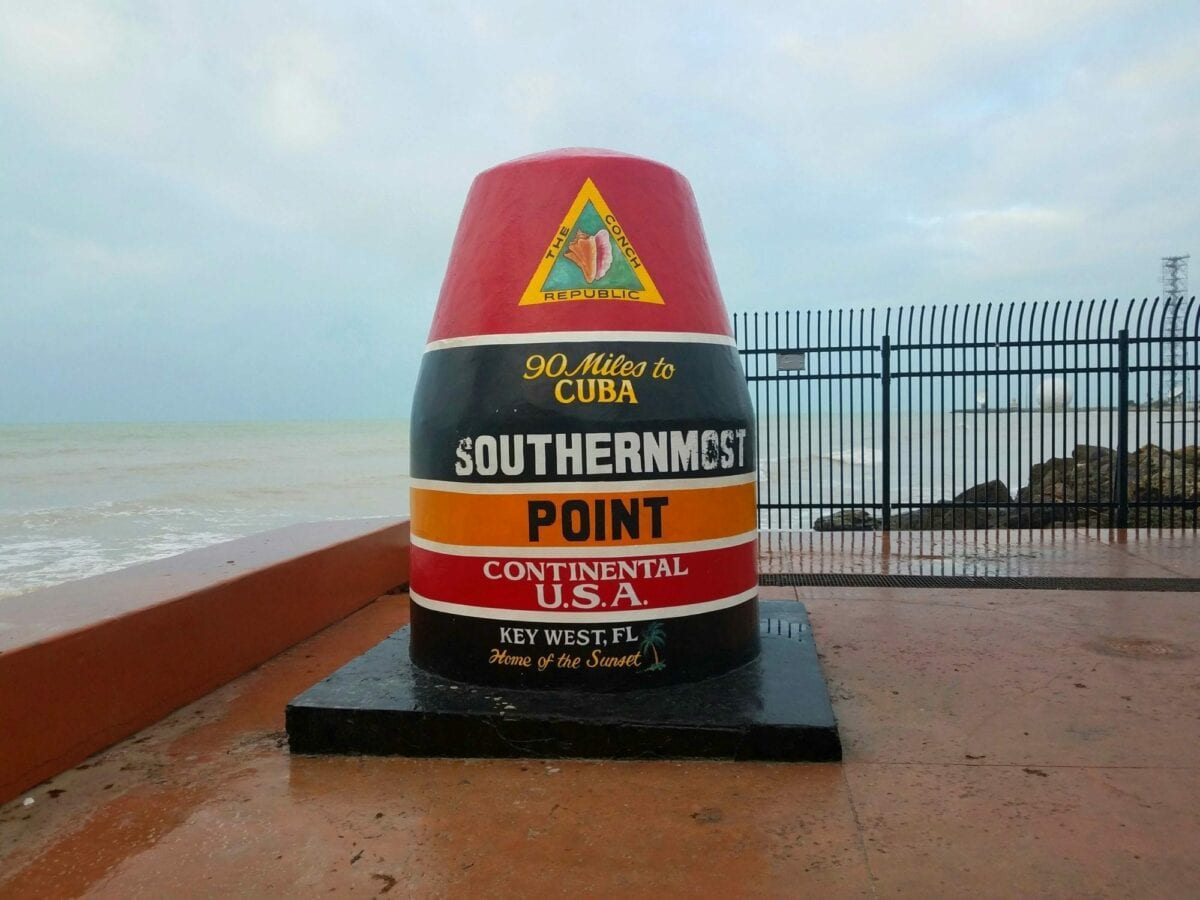 At the southernmost Point, the beach is small and intimate. Like Mallory Square, people hang out and visit with each other as they marvel at the wonder of one of the best sunsets in the World.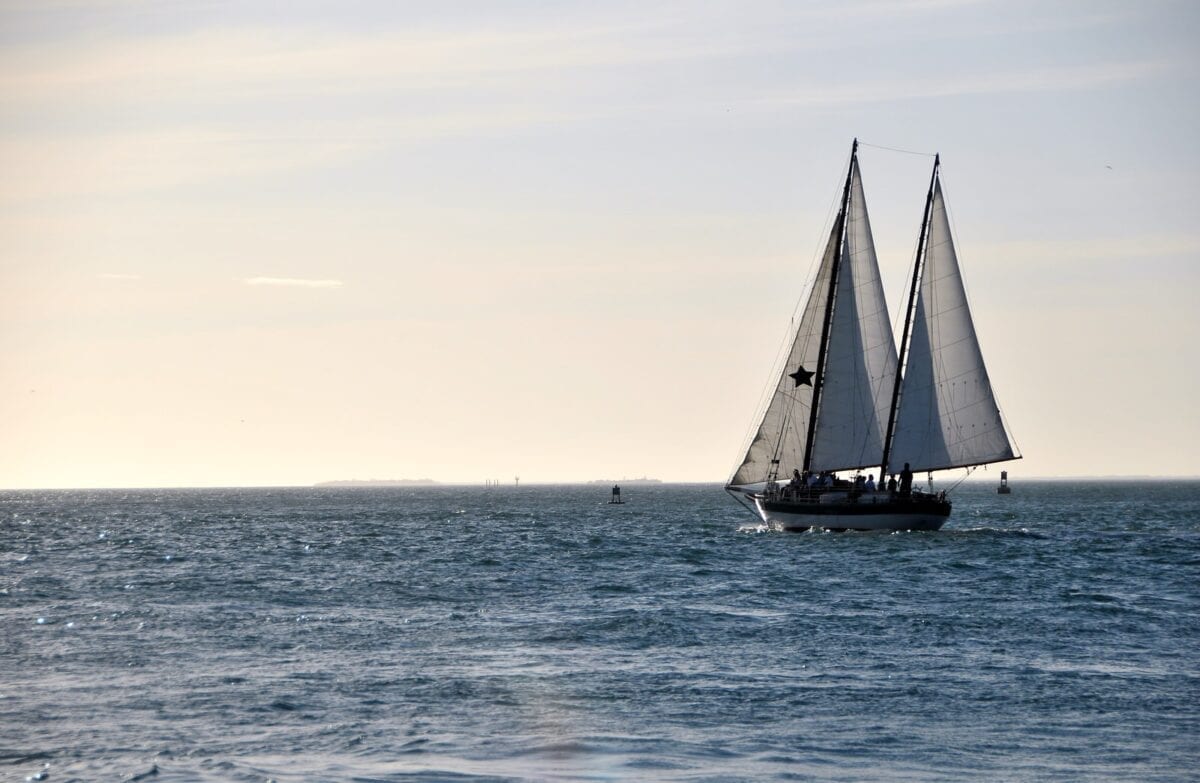 Sunset at the Southernmost point is different than Mallory Square. Maybe it was the day, or the location but it seemed different to me. The whole vibe of the southern point is more laid back and quiet. I loved it here.
Malory Square, as you can see in the photo below has shopping and is more touristy.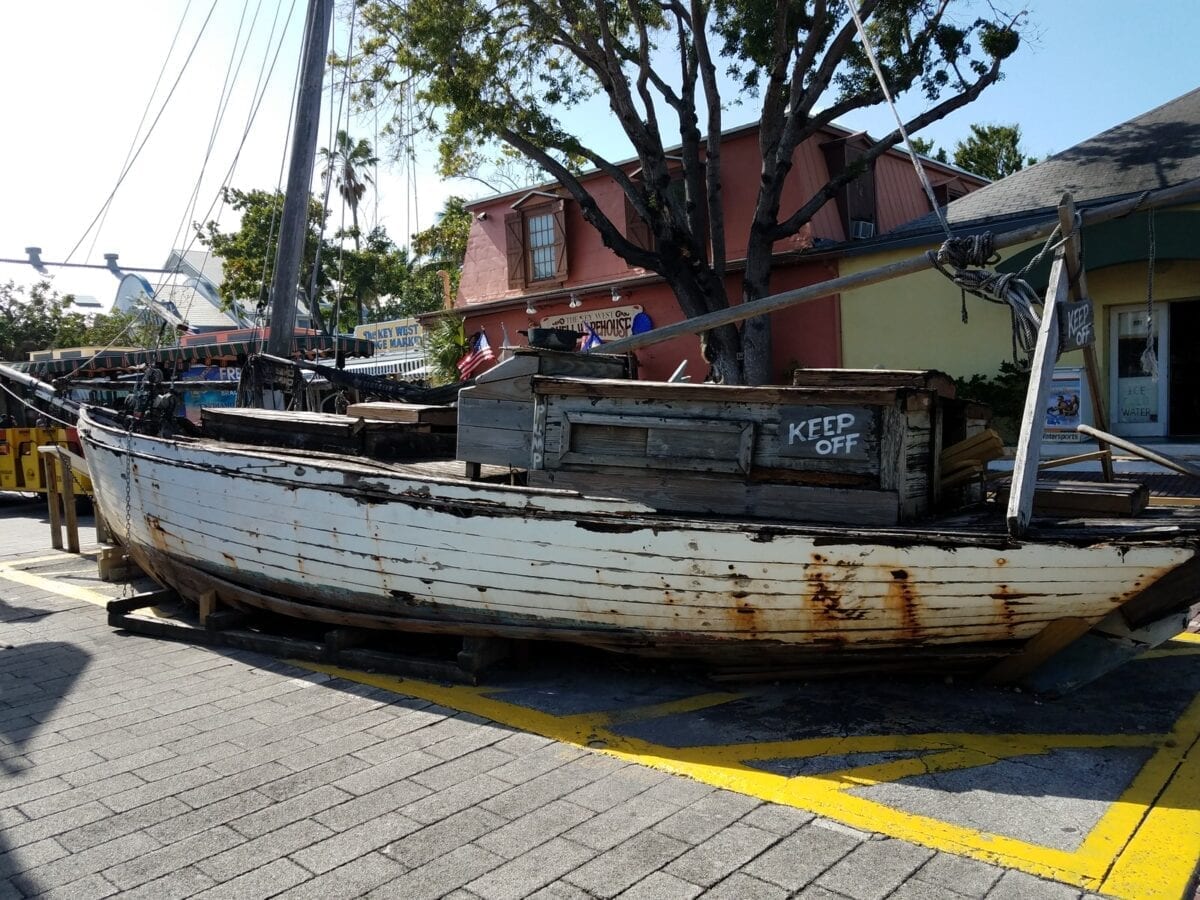 Hemingway House
Next head to Hemingway's home. As you walk there, the laid-back town is a fun place to shop and explore. Take the Hemingway House Tour! It offers a discount for seniors, students, and kids. The guide kept it fun and moved us along. Hemingway's House in Key West Tour explains the crazy life and history of Hemingway, who wrote most of his books in his office over the guest house.
The Light House
Don't forget to go to the Light House. Climb to the top and hold on to the guard rail like I did, if you are afraid of heights like I am.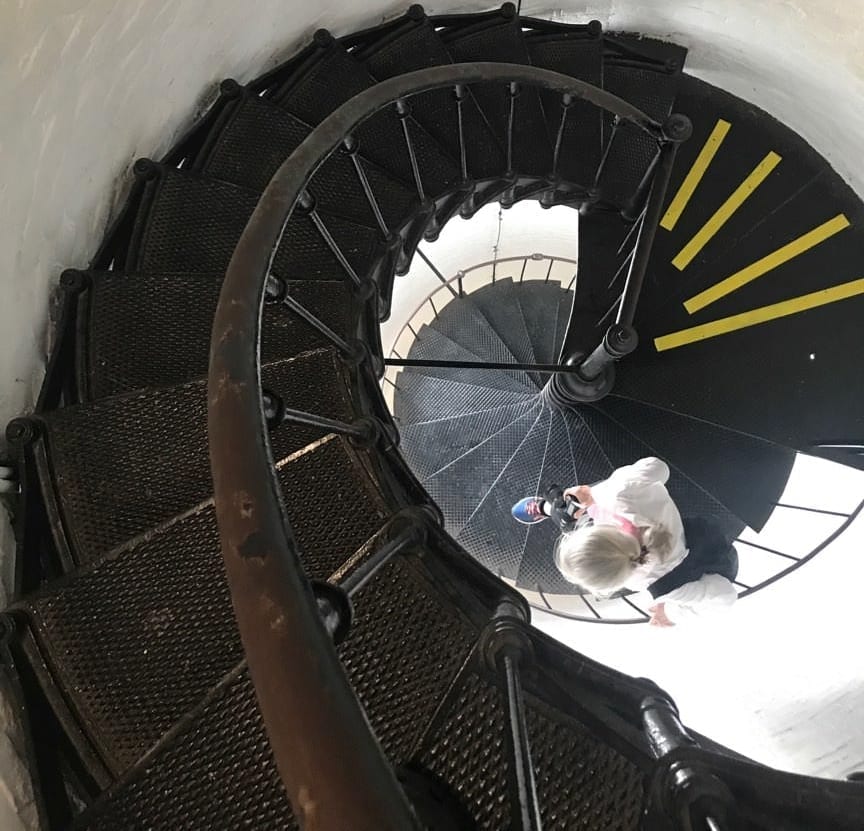 Birds and Audubon's House
We all know who Audubon is and his world renown illustration of birds and their habitats. I think of him as a midwesterner, but actually, he developed lots of his techniques while he was here. I can see why this location was his favorite place to work. Like Hemingway, there is something about the location, because lots of people create, in special southern location.
Speaking of birds, roosters, and chickens are a protected species here, no kidding – don't eat the Gypsy chickens.
All the birds are exquisite here. Even the Pelicans are pretty..

Visit Truman's Little White House
Next visit Truman's Summer House. No pictures are allowed inside the house. It is beautiful and quaint, and the neighborhood is worth exploring. There are so many things to do here! Visit the historical societies homes. The architecture here is unique to the area.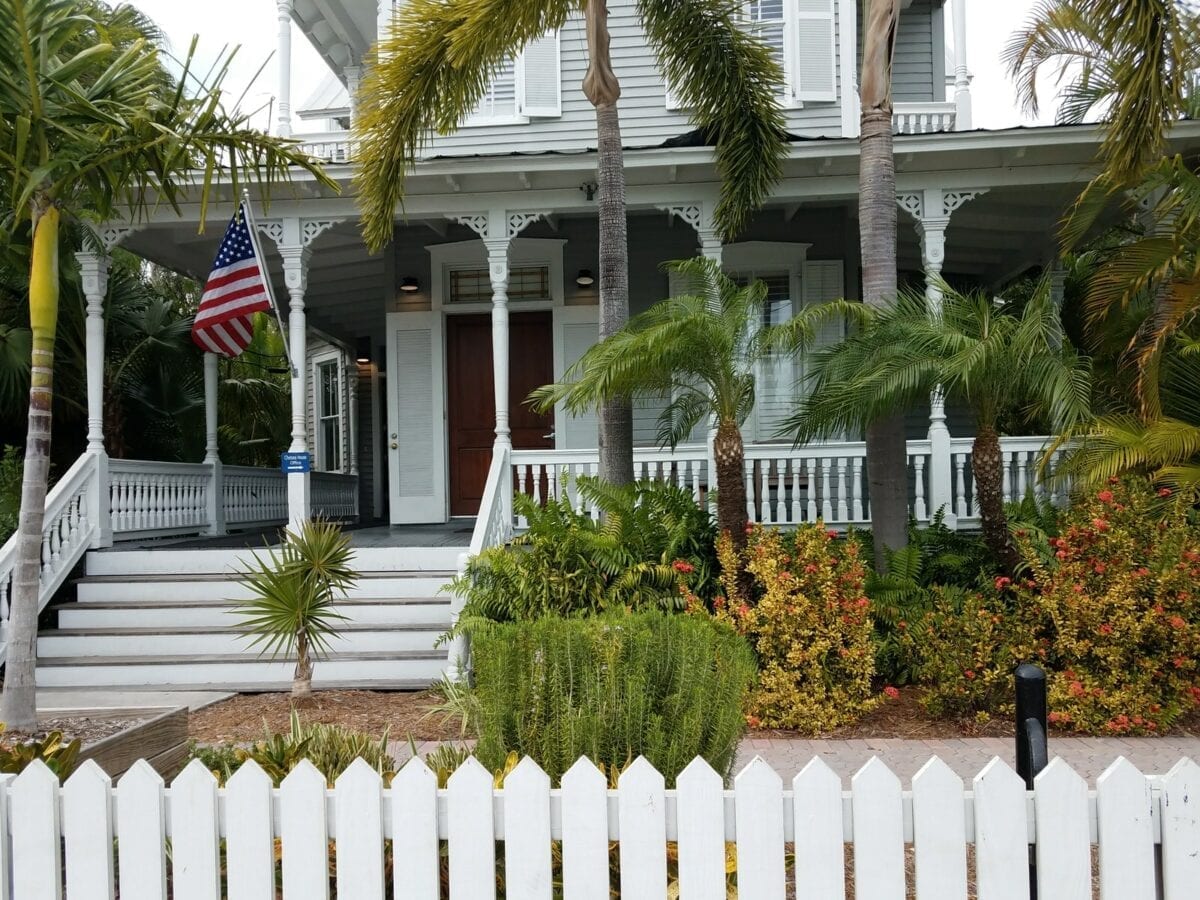 See the Butterflies
An essential Key West trip must include the butterflies. Watch my butterfly video, and this is a must see in my book. Then go to the parks and hang out and people watch.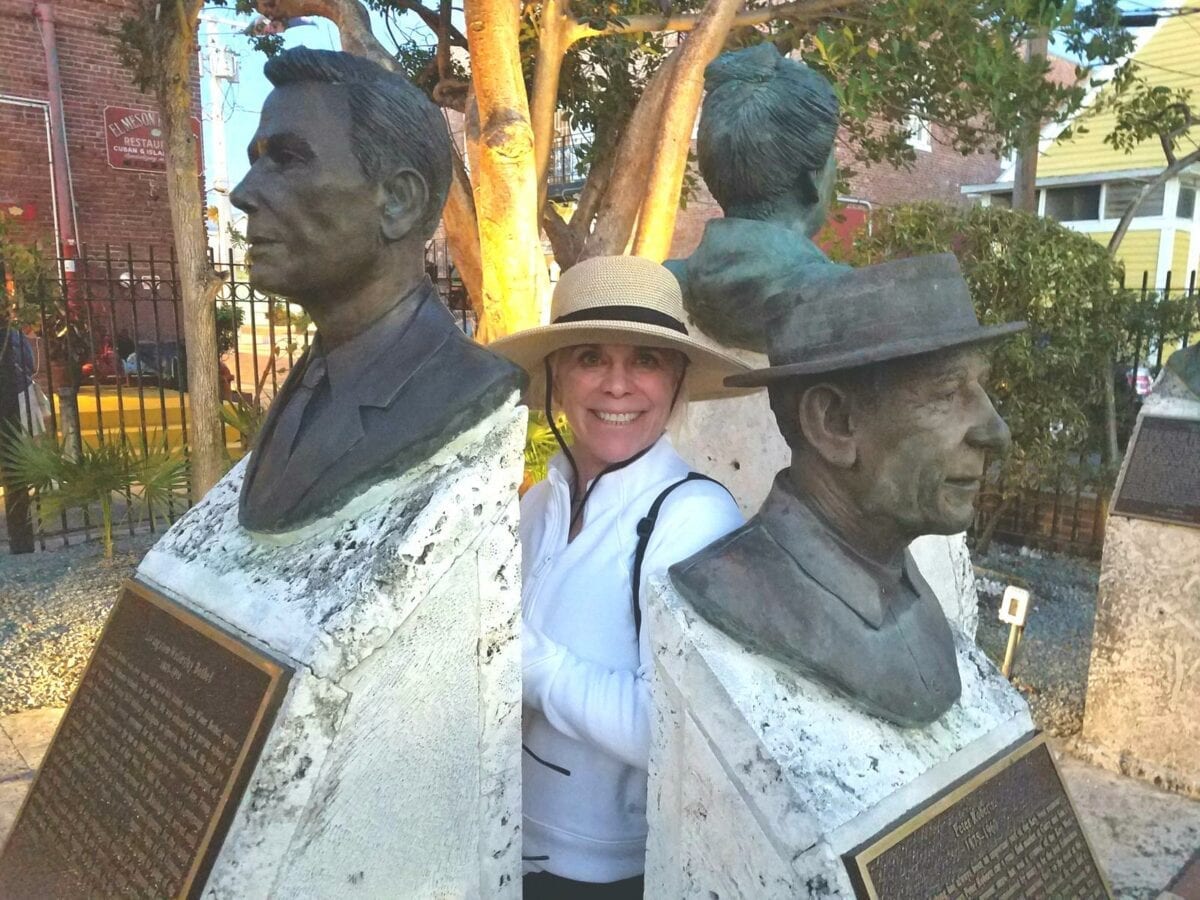 Day Five – Dry Tortugas National Park, Fort Jefferson
Dry Tortugas is worth the time to visit. It is very beautiful and romantic. There is great diving and snorkeling, beaches for sunbathing and swimming. Just don't touch the coral. Explore the fort. Its one of the things that can be seen from the Space Shuttle. This Civil war fort is worth exploring.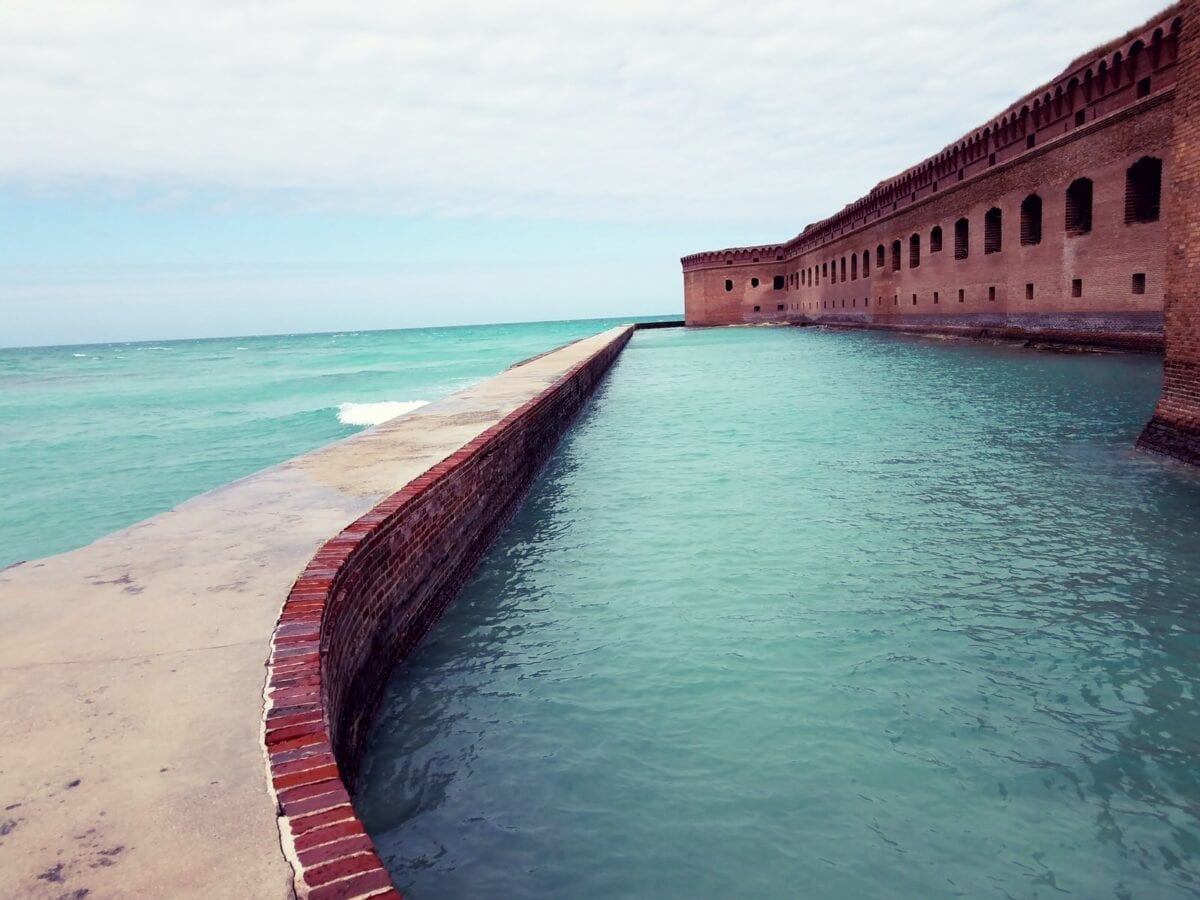 Key West Graveyard
I also visited the Key West graveyard after my day at the Dry Tortugas. There is plenty of time to explore the grave yard and back streets of Key West, which I think are really interesting. Take some time after the day trip to Dry Tortugas and do more exploring.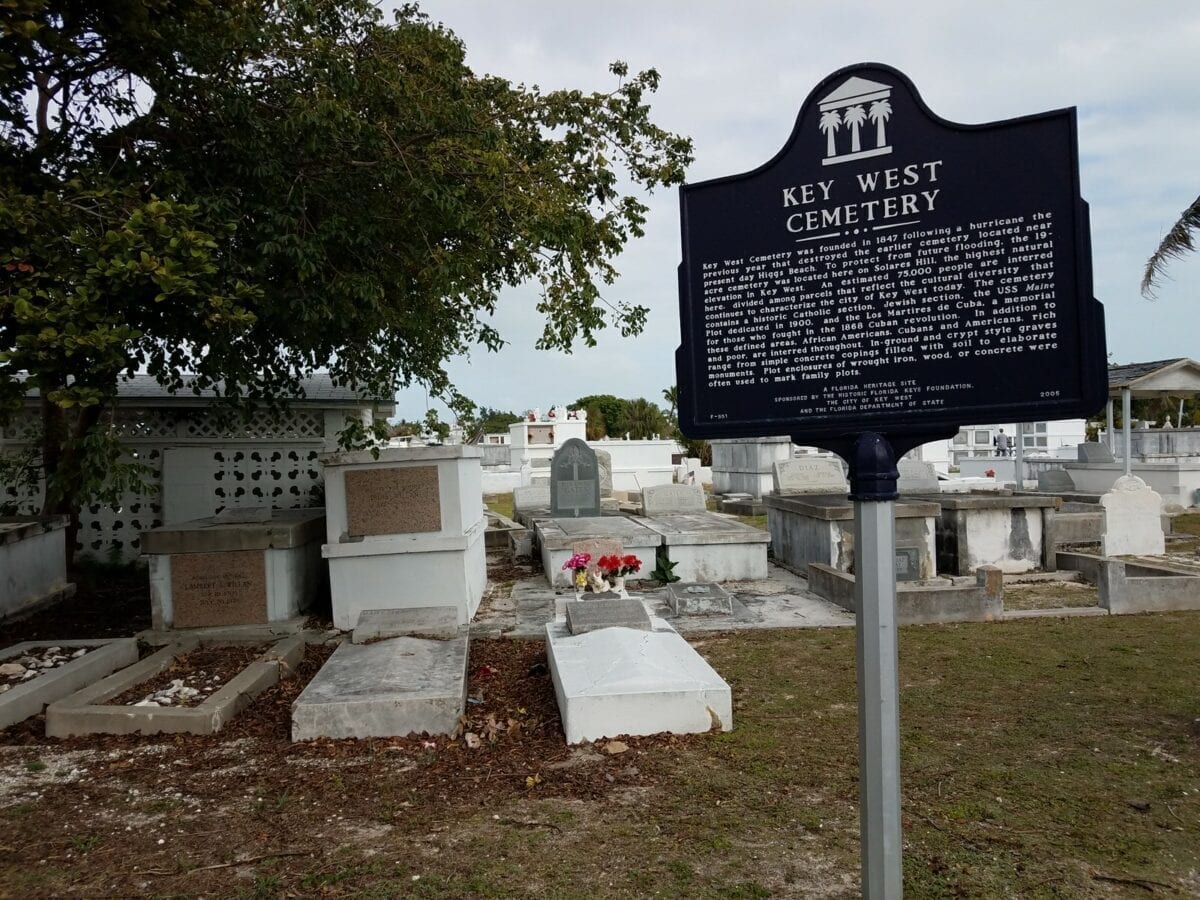 If you have any other suggestions of what to do, or what to see when visiting Key West, let me know? Send them my way, I'm always looking for tips.
Travel tip: Put your sunscreen in a ziplock bag with a zipper. My sunscreen exploded in my purse, what a mess that was to clean up.
https://www.whereintheworldiskate.com/favorite-places/
Copyright © 2021 Capetown-Rio, Inc. USA. All rights reserved. Republishing is allowed only with written permission. All photography rights on this page belong to Capetown-Rio, Inc. and the author. Do you have a question, business proposal, or speaking opportunity? Please contact me here.