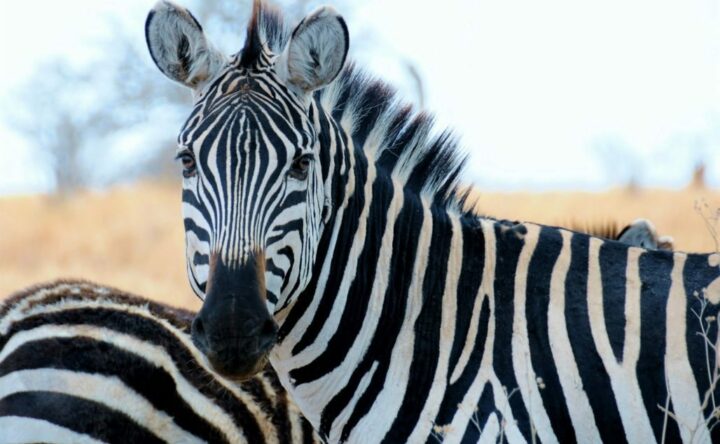 Travel Photography
Winning Ways to Share Travel Photos
By
|
Once you have made a Bucket List of the Best Locations for your travel journey, you will start to plan. You are off on your trip of a lifetime. After taking a million photos of everything, you saw now what do you do with the pictures. Sharing on Facebook is fine, but, with the political chaos on Facebook Anti-Trump and hate speak – who wants to go on Facebook these days. Not me! So what do you do with all the wonderful memories caught in your photos? Share your travel photos on the best 2017 Travel Blogs for Sharing Travel Photos and learn the Winning Ways to Share Travel Photos.
Not a photographer, wait – everyone fancies themselves as a travel photographer. But more importantly, everyone has memories and moments to share. We all want to share the glory of the trip. The amazing travel experiences that make you and all of us, want to go more. So finding a way to share the great times without having to have a blog is hard. But it's better to share than have images sitting on your computer. So here is an idea. Try one of these 2017 Travel Blogs for Sharing Travel Photos to tell the world all about your travel experience and share the photos.
It's Simple to make 'Simple travel" by always the having a plan. I having a plan keeps it simple. Believe me, even the best plans will change, but at least you are starting from the right place!
How to Share Travel Images Online
A few sites that encourage you to share your travel pictures by adding a hashtag are below – One of the best and my favorite because a woman is making it happen, is www.MakeTimetoSeetheWorld.com This site does just that. The site Shares your best travel photos when you add #MakeTimetoSeetheWorld to your post or blog and lets the world in on your ultimate travel experience. Whether you are young, old, over 50 and at any stage of your life, you can share your best travel photos by adding a hashtag.
Let the world know about the view – and Share your photos with everyone.
Just add a Hashtag
A few that I like and I am sure there are more, are below. If you want to share your experience, try one of these sites by adding a hashtag or two.
The hashtag basics. Everyone uses #travel, #travelphotograhy and #realtravel. I like #traveltips and #travelphotos when posting travel photo. But these are just the basic ones. I like to use, even though the world isn't really looking for these hashtags #Katestravelpics for my photos . So here are some sites that help you share your travel photos when you use their hashtags. Now the world can see your photo album. Wait better yet – send just your best photos – who wants to see Aunt Millie doing dishes – unless it's fascinating.
Best Travel Photo Sharing
MakeTimeToSeeTheWorld use #hastag #MakeTimetoSeetheWorld
Instagram use hashtag #Instatravel
Post Your Travel Photos for the World to See – use hashtag #trrvel
About Photo Sharing Site Trrvel
Here is some background on site the Trrvel.com's story. Trrvel.com developed by Daryl, an engineer from Malaysia. In 2015, Trrvel.com started the photo sharing mission. At first, the site was a blog for keeping his travel photos from some of his favorite trips. But soon it became apparent there is a bigger need. Now the site is for everyone, where anyone can post their travel photos.
You might think of Instagram for travel photos. But only photos with the hashtag #travel are posted. Now on Trrvel.com 1.5k photos are posted, and there are new postings daily. There is a section called travelogue for travel writers to submit their travel stories and have it featured on the site.
Each photo is a special memory and a particular moment. So now with about 1.5k photos posted, that meansTrrvelX shared 1.5k memories so far.
Trrvel.com wants to invite everyone who travels and has taken a recent trip to share their travel photos. They believe, it is not just the photos you share but the amazing memories and the experiences we collectively share when we visit other places. For the most discerning travelers, after immersing themselves in different countries and cultures, they bring back a piece of the cultures they have experienced so we all can participate.
Now you can open the door to the world by sharing your photos.
Need to Know where to Go – Start your Journey?
2017 Bucket List from Others
Are you looking for some places to visit? Try a few that I like. I am sure there are more, but if you want to share your travel photography and travel journey, location matters. To make a simple trip, try one of these places below and select from some of the best travel sites to keep things simple. Then try sharing travel Photography – you will like it, the feeling is great. And believe it or not, you will know what to share. Share, share and share all your experiences, the good, bad, and ugly by using one of these #hastags and sites.
If you are looking for great places to visit – and want photos of a lifetime, there is always Iceland or pick one from the articles below.
Favorite Places in 2017
How about adding Cinque-Terre to the Bucket List
New York Times 2017 Travel Places
Love is in the air!
Be Aware of 2017 Changes
Travel is Changing.
One significant change in airline travel in 2017 is Seat-back screens on Airlines will be removed.
No longer is the customer first when it comes to travel comfort or convenience. Now, the goal is to cram as many people into the plane as possible. Perhaps, if more passengers ha more room, safety would improve as well as customer's comfort and satisfaction.
Solo Travelers Advantage
Want to know why you should travel solo – As a photographer – I get the best shots when no one is aware you are taking photos. When I travel solo and as a solo female traveler, and a traveler 50+, I get the best shots, quietly when no one is watching. That also means -I don't disturb others. I leave the flash off when shooting at night, adjust my camera accordingly, so I don't disturb the subject. Be polite and respect others while the are relaxing, after all, they are on vacation. Most importantly, when you travel alone, you will be surprised what you learn and discover about yourself.
Copyright © 2023 Capetown-Rio, Inc. USA. All rights reserved. Republishing is allowed only with written permission. All photography rights on this page belong to Capetown-Rio, Inc. and the author. Do you have a question, business proposal, or speaking opportunity? Please contact me here.