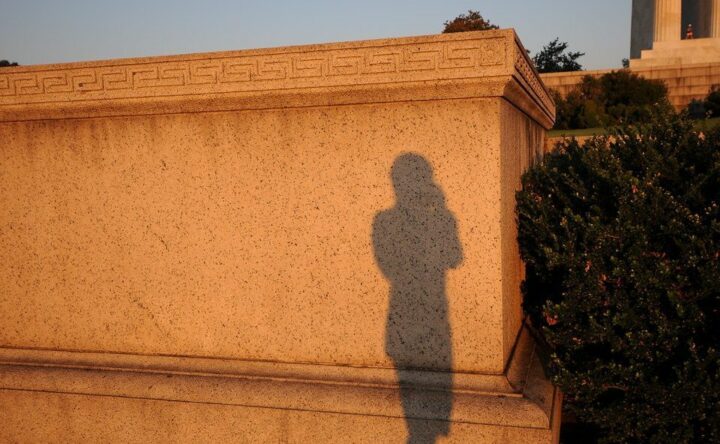 Travel Photography
Invisible, Like a Shadow Person
By
|
Do you ever feel Invisible, Like a Shadow Person? Is your shadow your Alternate Fact? I feel I am an Invisible Shadow Person, an Alternate Fact.
Does anyone out there know I am here? Does someone see me, or even actually know me? Am I Invisible, Like a Shadow Person? Are you an Alternate Fact? Do you feel like me? Do you feel like a Shadow Person?
Shadows, Your Alternate Fact
I am asking this because when I travel – I often wonder about this. But, since I have been home with the President Trump drama and the news – which seems to incite people, I have been wondering. With all this drama in the United States, it appears we are more invisible. We don't see, hear or listen to each other.
Today's Drama
So with all the drama in the world, does anyone see me, the person or am I only a sound bite? Do I have to be dramatic to be seen? Some people think a shadow person is a ghost, for sure I am not using the word that way. I am not speaking about the drama of seeing a ghost. But, I am saying I don't feel seen or heard and somehow I have become invisible. I also believe that people feel they have to be dramatic to be seen and heard. Augh!
Do you see your reflection and wonder if anyone knows you are on the planet? I am not saying that people have to notice me in a good way or a bad way. I am not saying I need unwanted attention or even attention. But, hello, I am the person standing next to you, couldn't we just acknowledge each other, with a nod.
Even, at home today, as I when I travel, I feel like an Invisible Shadow Person. Walking down the street, I do wonder if anyone sees me. It would be so nice to receive a simple nod? A Good morning!
When I am Traveling
Typically, when I travel, I get up early and try not disturb or disrespect those who are not up. I try not to bother other tourists or the locals. While at home, I try to act the same way. Lately, I've been walking on some trails and streets. And then I realized, whether I am alone on a trail or a crowded street, I feel like an Invisible Shadow Person. I'm in plain sight, and it is as if no one sees me. Do you get that feeling sometimes too?
In my hometown, I realize no one knows if I am here or not. On the street, no one says hi, or smiles. This adds to the feeling that I am an Invisible Shadow Person. It's kind of creepy to think everyone is so busy that there is no time to notice each other. Or to say hi to strangers. Or just a simple, hi there.
Shadow, Alternate Fact vs. Invisible Shadow Person
Just think, my shadow is my Alternate Fact, an Invisible Shadow Person, another version of me. This feeling reminds me of times when I travel solo. I'm a solo female traveler, a traveler 50+, who snaps photos of my shadow when I feel alone. My shadow makes a good companion. My Alternate Fact, the Invisible Shadow Person keeps me company.
I give my shadow a nod, especially when I feel alone. The nod is my inside joke which makes me laugh. It's 'kind of crazy,' but seeing my shadow when I feel Invisible, gives me comfort and makes me visible again. My Shadow Person, makes me feel less alone. It cheers me up!
Retrospective – Me and My Shadow
Here is a little retrospective. I want to share with you, my shots of my shadow, so you know, I get lonely too. It's lonely when I travel. I am just like you. To pick myself up, I snap a picture of my Invisible Shadow Person, my Alternate Fact.
Most times when I am traveling, and on the go, there is so much to do. Most of the time, I don't have a chance to be lonely, and maybe that is my reason for traveling. Travel distracts me. When I travel, I always find another traveler to talk to, and people seem to want to talk. There are always companions when you want one. So when I'm on a trip, it feels like people see me when I travel. So how do I make this happen while I am at home? I am not sure.
Honestly
But, I want, to be honest, everyone gets lonely. Loneliness happens when you are home and even when you are traveling.
So, here is my photo story about me and my shadow – when I am feeling like an Invisible Shadow Person at home or on my little journeys.
Please, don't feel bad, if this happens to you. I believe honesty is best. We all feel like this from time to time. So next time, you see your shadow, think 'this is my Alternate Fact.' Take your photo and see if it makes you smile. Wink – think of me, and I hope you laugh. I am really here.
Getting ready to travel and here is how I pack. One and Only Ultimate Packing Checklist for Women,
Copyright © 2021 Capetown-Rio, Inc. USA. All rights reserved. Republishing is allowed only with written permission. All photography rights on this page belong to Capetown-Rio, Inc. and the author. Do you have a question, business proposal, or speaking opportunity? Please contact me here.