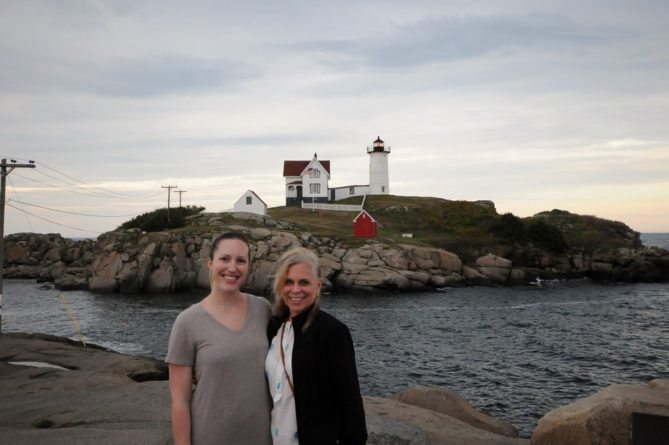 Feature
Quintessential Cape Neddick Lighthouse
By
|
If you are looking for the ultimate sunset shot with a view of a lighthouse in the background, no matter what time of year, it is, Cape Neddick Lighthouse – York, Maine. The place for you is Cape Neddick Lighthouse – York, Maine. It is a must see location. The Cape Neddick Lighthouse is a quintessential American Icon.
The Cape Neddick Lighthouse location is at Sohier Park York, Maine.
Cape Neddick Lighthouse
Want to take the Best Sunset Photo – this is how to do it.
I can't take enough pictures of the lighthouse. Every shot is different. Honestly, I could stay here for the day and just admire the view.
I don't have the words that can express how beautiful the location is. Certainly, it will impact you, as it did me. This lighthouse is one of my most favorite places in the world, and it's right here in America.
Travel Tip: Fox's Lobster House is located here too.
Tips for taking the best Sunset photo
#1. Sunset Photography Tip Underexpose. This picture tip is the most important tip for taking pictures of sunsets. Slightly underexposing the sunset will make the colors look more vibrant and defined. The entire scene will become more dramatic. You can underexpose by using manual mode and selecting a fast shutter speed, or you can shoot in aperture priority and use exposure compensation.
#2. Sunset Photography Tip Find the foreground first. The best recipe for a good sunset is some object of interest in the foreground. It could be a pond, a pier, or whatever else. Just find something interesting to put in the foreground to add depth to the scene.
#3. Sunset Photography Tip Don't put the horizon line in the middle of the photo. A good general rule is to place the horizon in the bottom third of the photo if the sunset is pretty. Put the horizon line in the top third of the picture, if the sunset is lackluster.
#4. Sunset Photography Tip TURN AROUND! Sometimes the scene behind you can be gorgeous, and all the photographers miss it because they are too busy looking at the sun. The sunset produces beautiful warm light, and a beautiful scene might be bathing in that warm light behind you. Don't forget to look over your shoulder.
Copyright © 2022 Capetown-Rio, Inc. USA. All rights reserved. Republishing is allowed only with written permission. All photography rights on this page belong to Capetown-Rio, Inc. and the author. Do you have a question, business proposal, or speaking opportunity? Please contact me here.