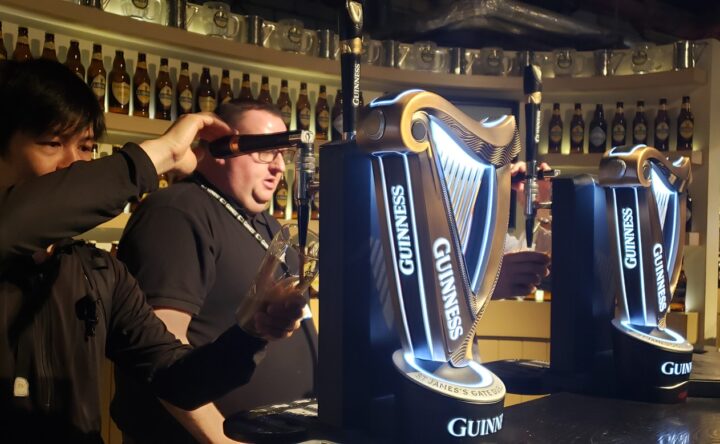 Ireland
What Do Jameson Whiskey, Guinness Beer and Woodinville Whiskey Have in Common?
By
|
One wouldn't think of writing about whiskey and beer in the same story, but I did. I decided to write about Jameson Whiskey and Guinness Beer after visiting them in Dublin. When I got home, I found another world-class spirit brand in Woodinville, Washington called Woodinville Whiskey. So, I decided to write about the three distilleries because they are all world-class and stand for excellence. I learned all about the ingredients, the right process, and the human touch of the Master Distiller or the Brewmaster.
Jameson Whiskey, Guinness Beer and Woodinville Whiskey
When I came home from Dublin, my friend took me to Woodinville whiskey. We went for a sample and lunch next door. That is when it dawned on me to compare the Irish brands to the American brand. All three brand stand for quality, no matter where poured.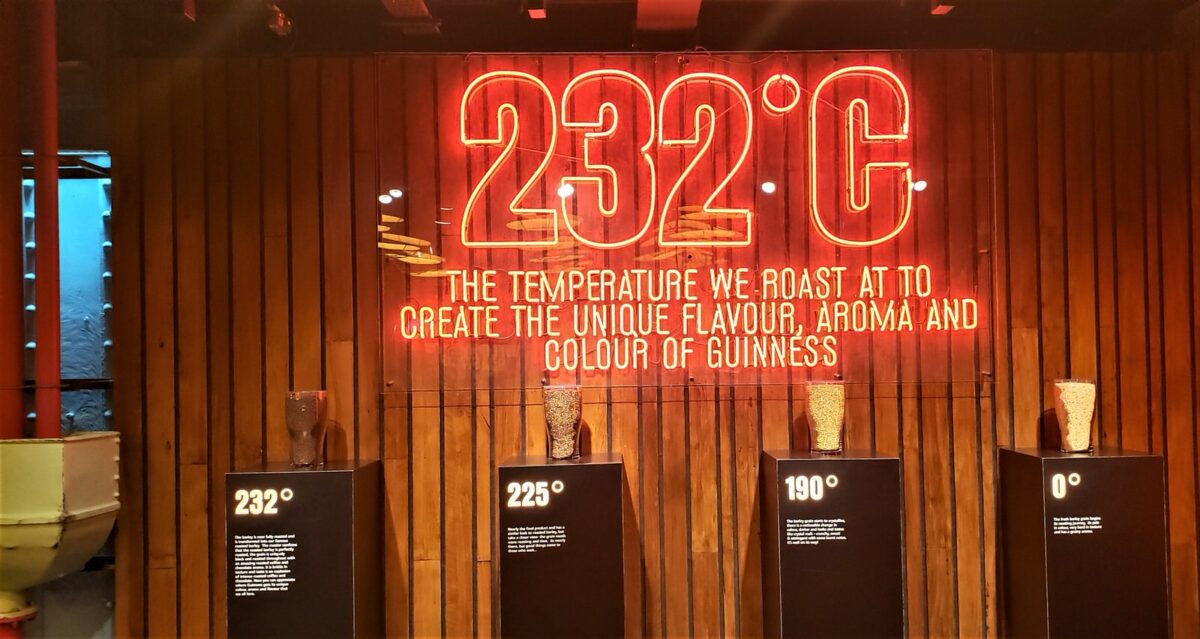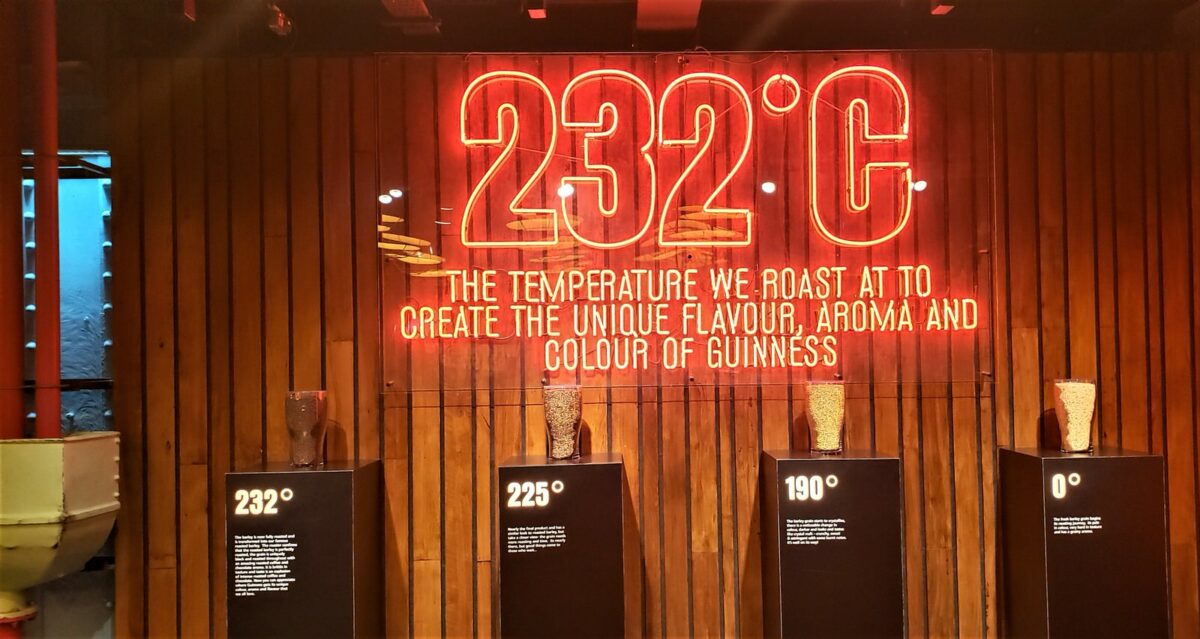 Three Quality Brands
The main reason these brand are world-class is that they serve consistent quality and taste. No matter where you order the potion, it is always consistently high-quality and the same flavor as the last one you had.
Jameson and Guinness have been in existence for hundreds of years. While Woodinville Whiskey is relatively new, but, equally prestigious. Therefore, it is not about how long the brand has been in existence. The brands are similarly prestigious because of their high quality and consistency. The longer they offer consistent quality, the higher customer expectations are.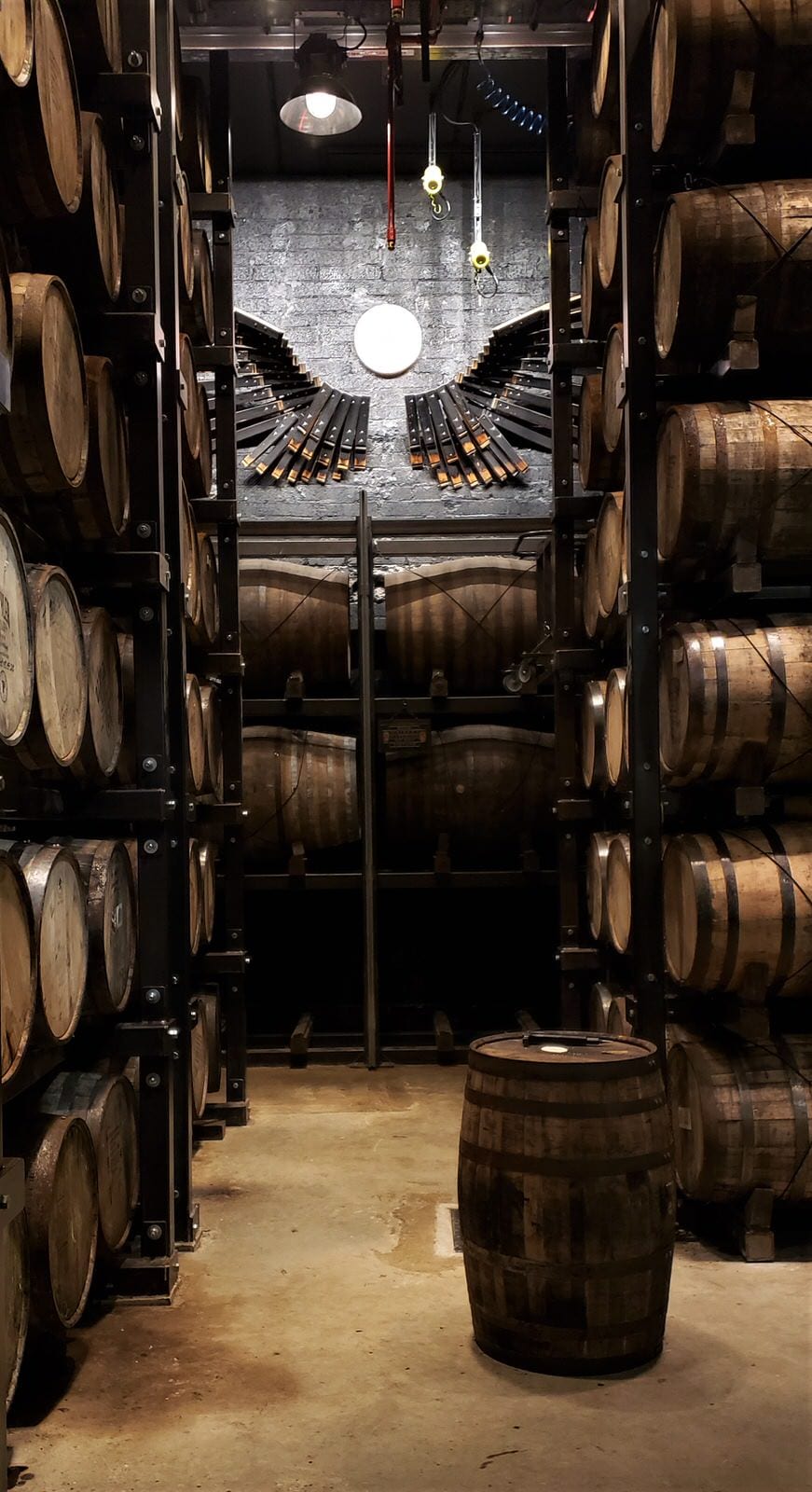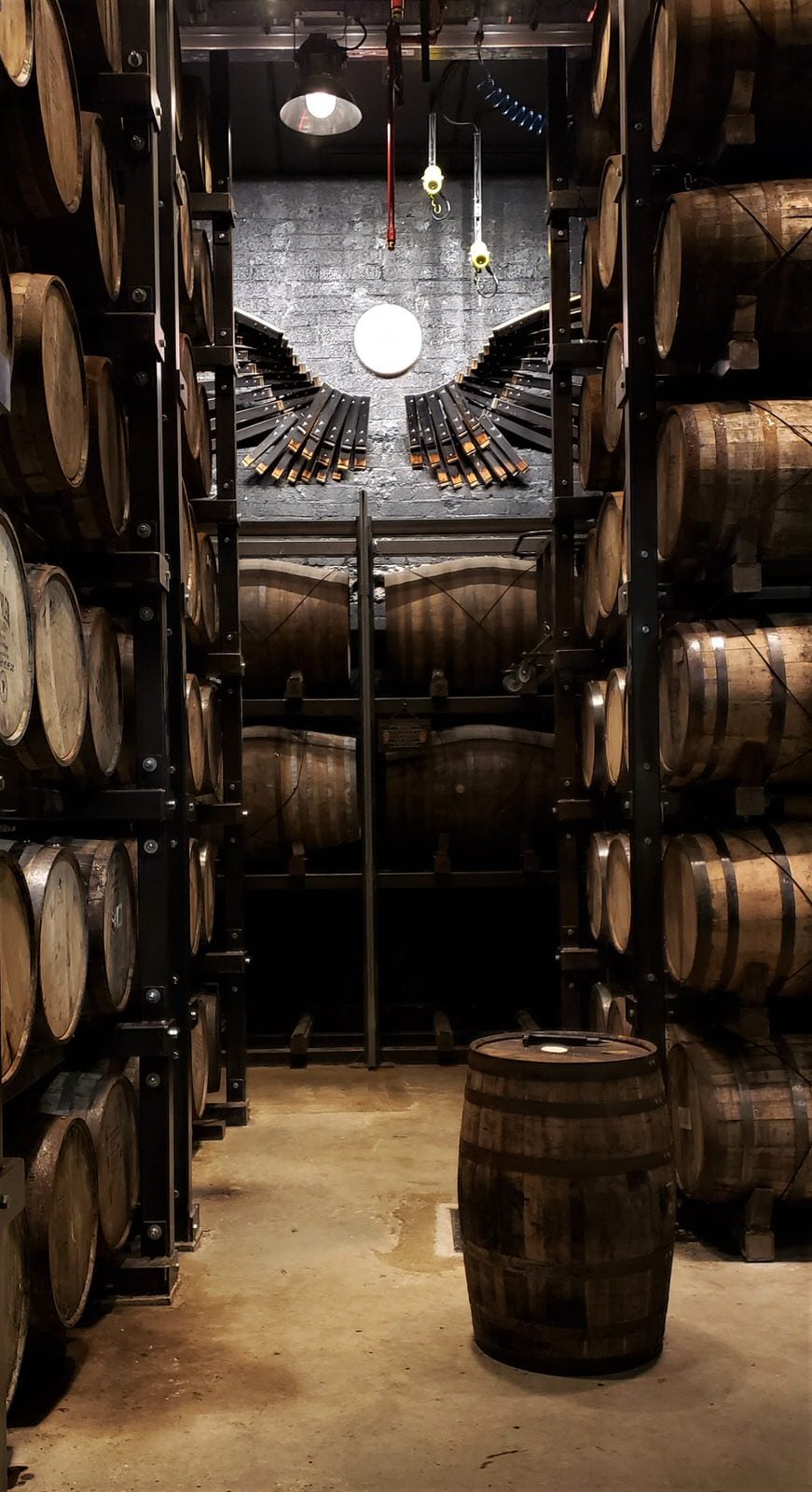 To understand more, I started with my first question – What is Whiskey? Next, I wondered, What is Beer? Both spirits take exceptional care to create the best product, and the best quality ingredients are essential.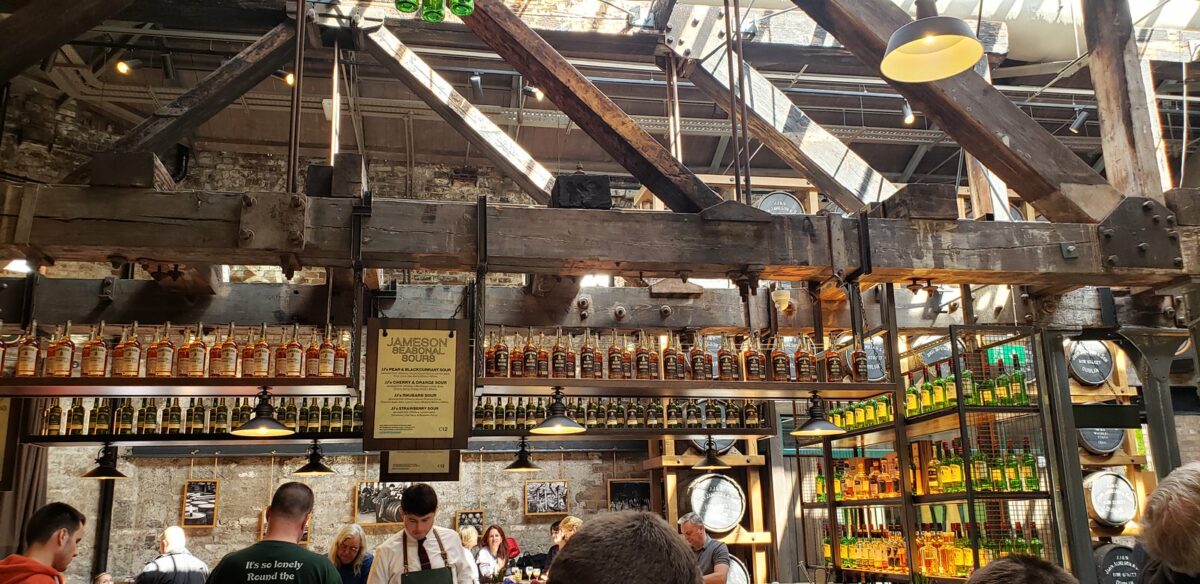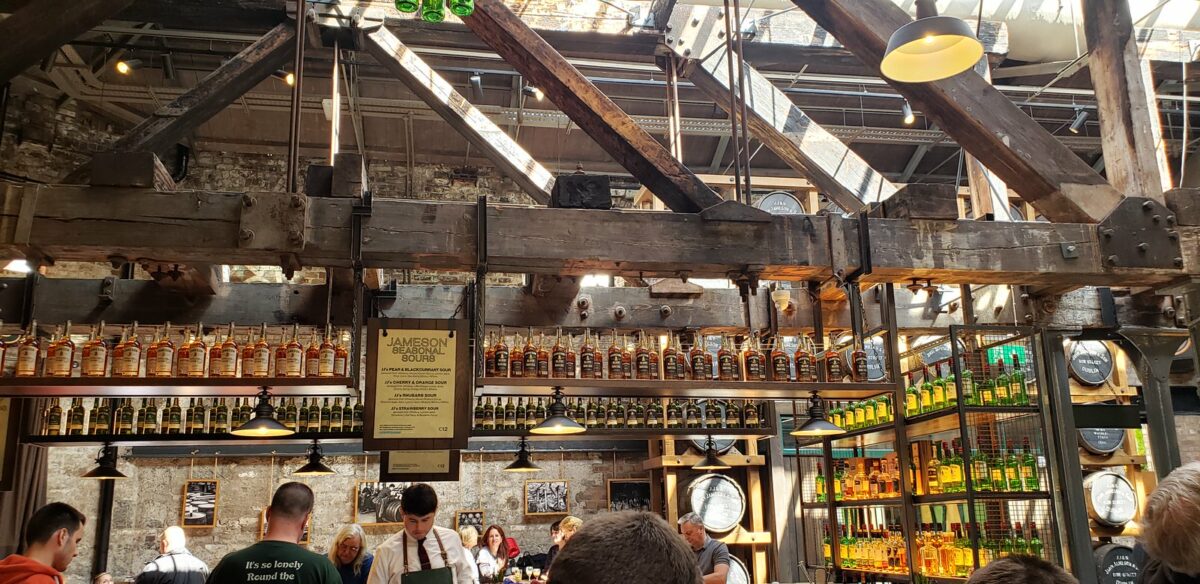 What Do Jameson Whiskey and Guinness Beer Have in Common?
These brands rely on the Master Distiller and Brewmaster in the case of Guinness to assure high-quality standards are maintained. Quality control and quality ingredients won't make a master brand. The art of brewing a perfect spirit is an art form. It's a standardized process which controls the product and produces outstanding consistent flavor. Therefore, with proper techniques, whether a whiskey or a beer, which makes the spirit a world-class adult beverage is rigorous quality control, of temperature, ingredients, and timing.
Compare the Flavors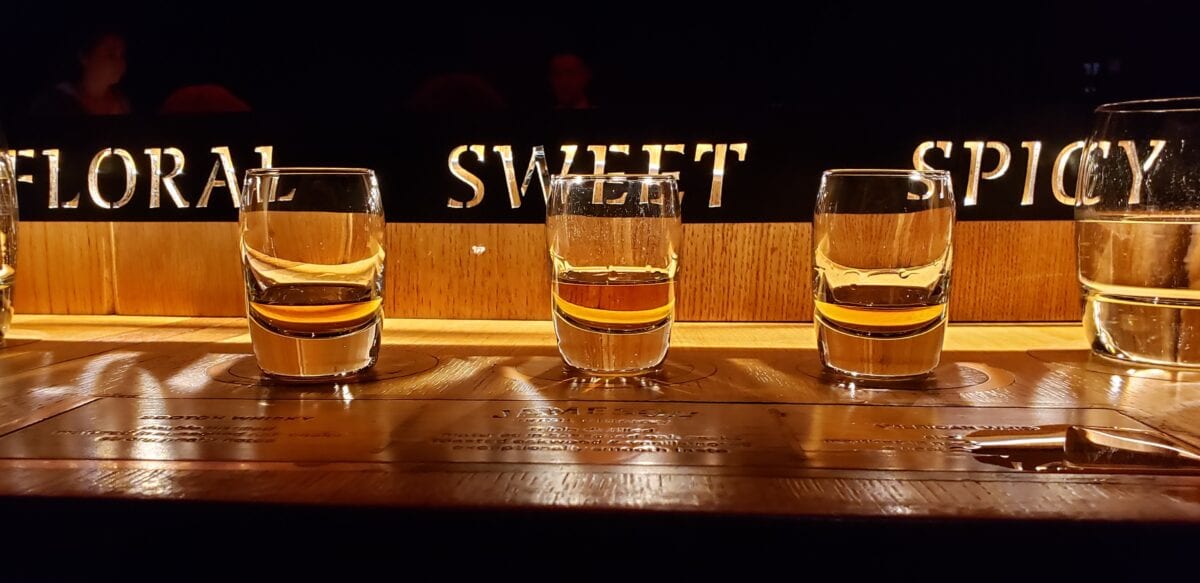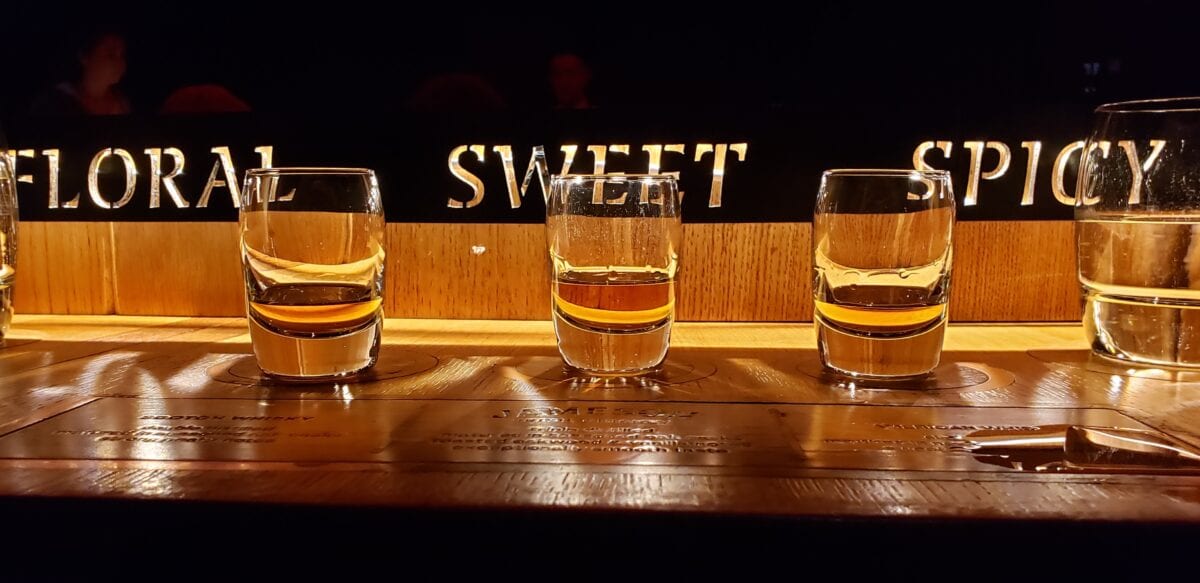 Jameson requires only the best ingredients, temperature, and aging to make a great flavor. Jameson delivers a smooth, easy to drink taste. Their water and the grains selected are part of their secret recipe
The experience in Dublin was worth admittance cost because I could compare the subtleties of Whiskey, which I never considered before the tour. Buy your tickets in advance if you are on a schedule. You must be 21 to purchase tickets here.
Guinness Beer
Another tasting to enjoy when in Dublin is the original Guinness' location, founded and established in 1759. It is now a showcase for the Guinness experience. You do have to buy tickets. The Guinness tour provides Guinness' history and a free pint for adults with access to the Gravity Bar.
What made this an exceptional experience was the camaraderie that guest gained after learning how to pour a proper pint. The tour was worth the price. Especially when you consider the ambiance of the rooftop bar called the Gravity Bar, which also provides an incredible view of all of Dublin. The Guinness' Gravity Bar was the perfect place to sip the perfectly poured draft. They say Bow Street Market serves the best Guinness in the World. Hopefully, all Guinness are equal.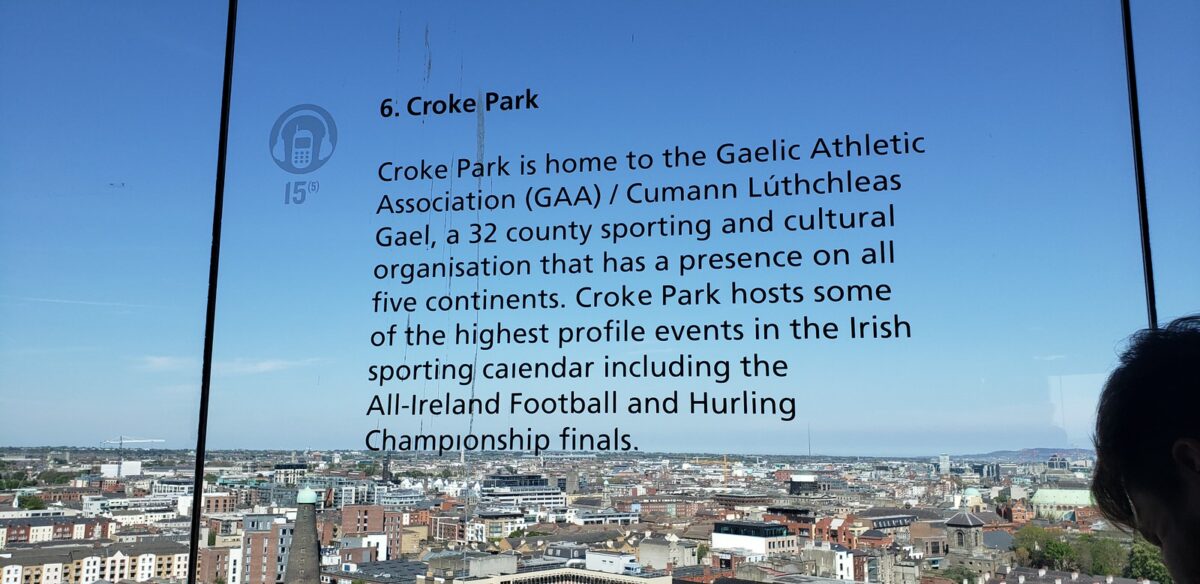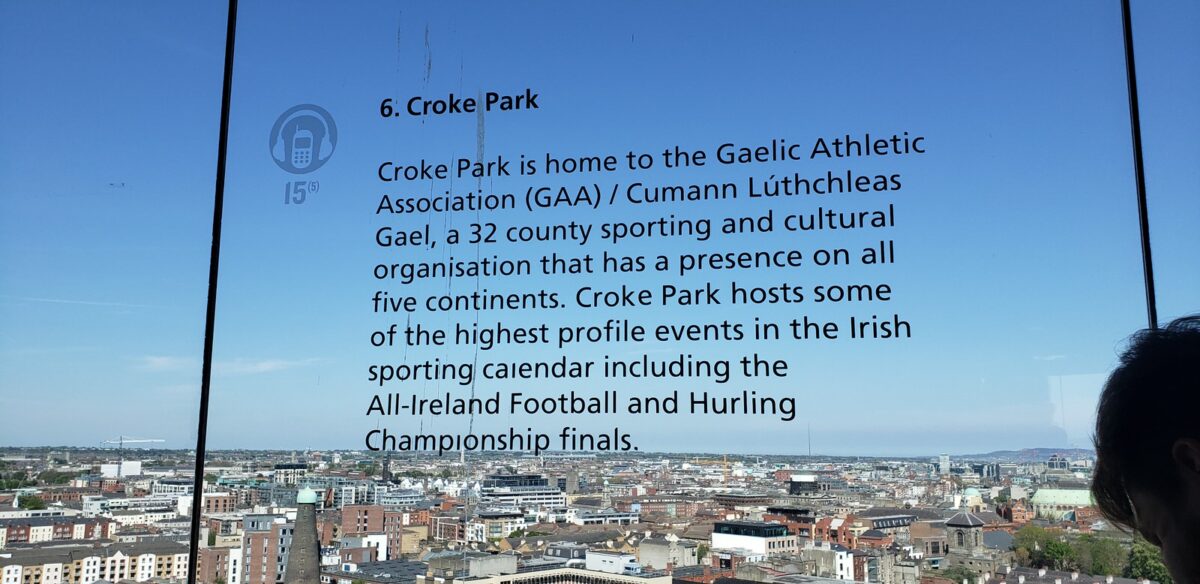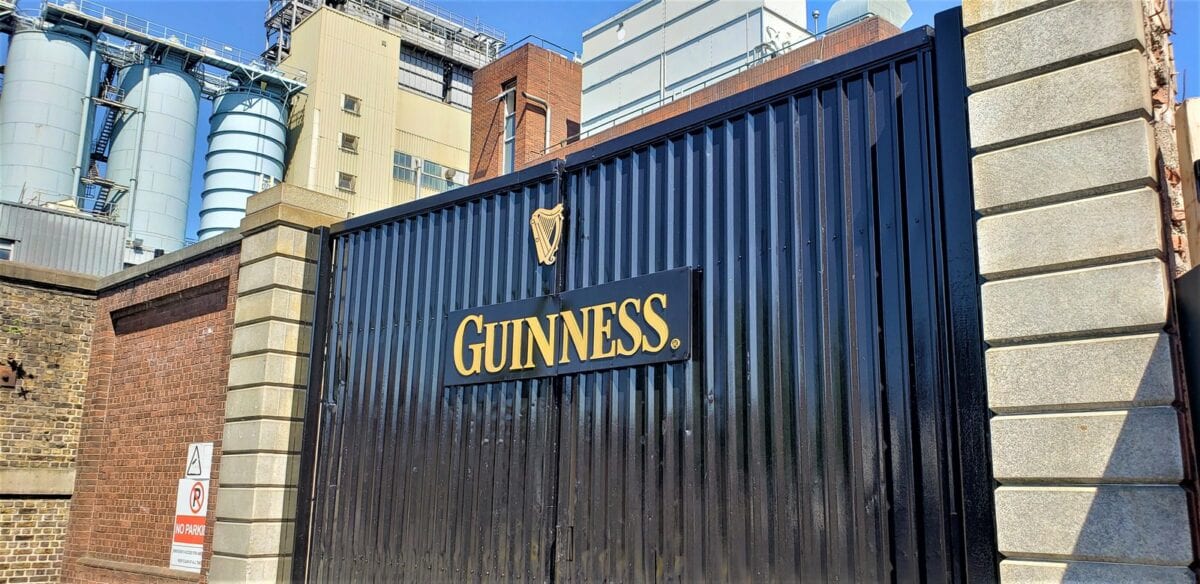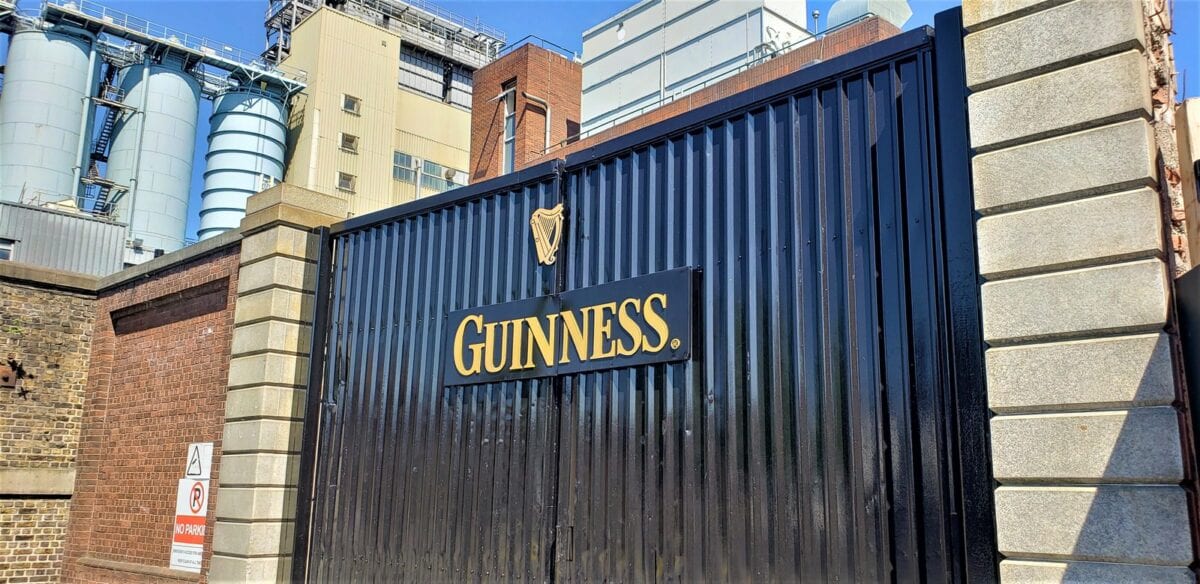 Woodinville Whiskey
Woodinville Whiskey is the brand I think is comparable to Jameson and Guinness. It follows the same strict standards as Jameson and Guinness. Therefore, if you can't afford a trip to Dublin, Ireland, head to Woodinville!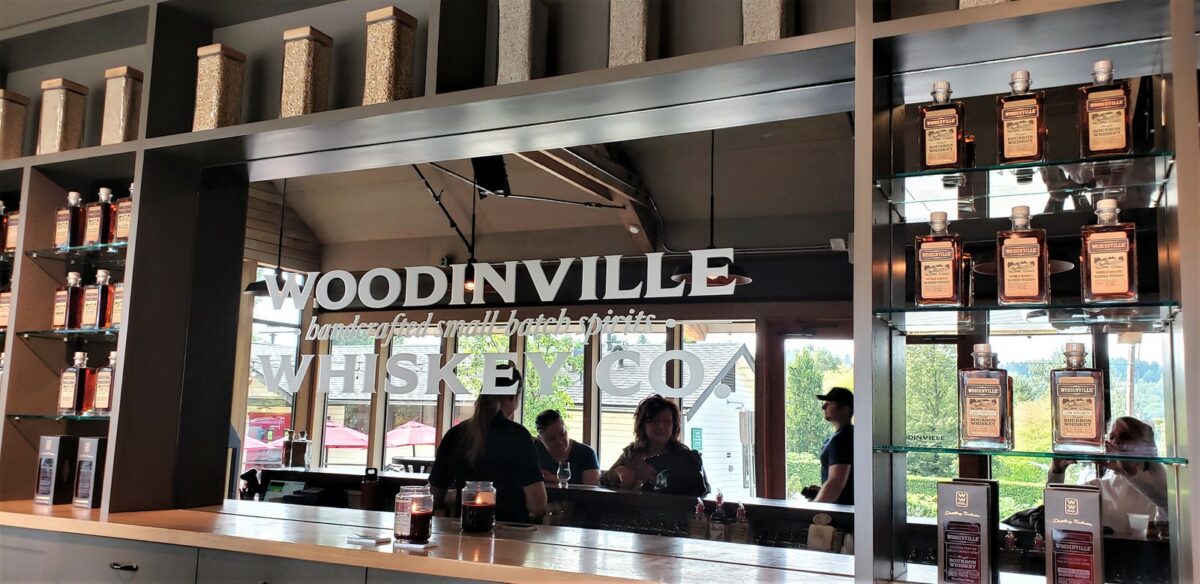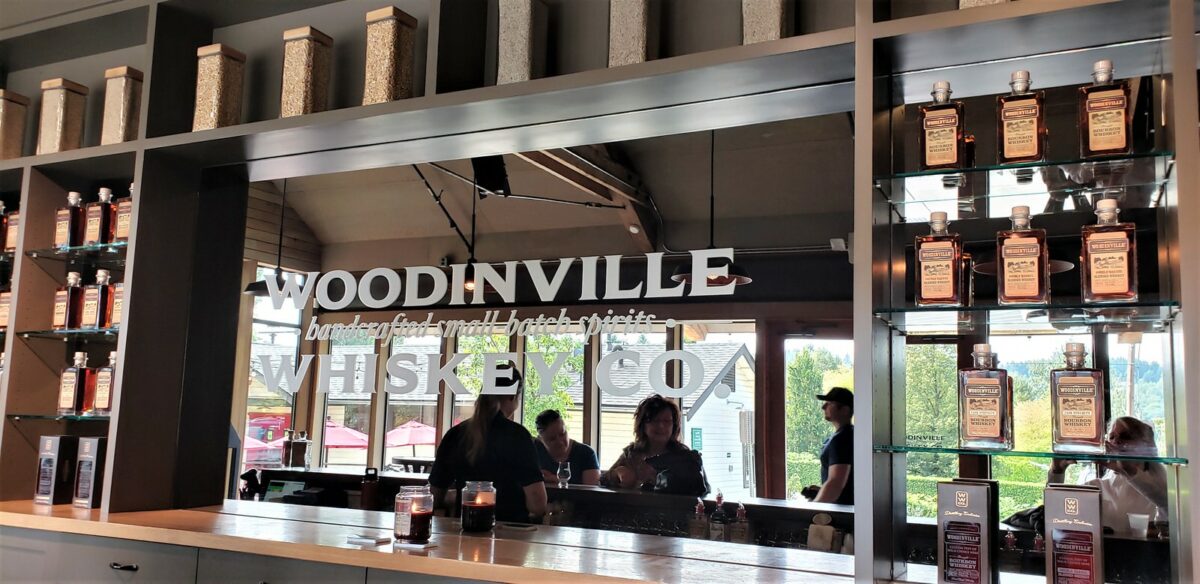 Experience a Tour
You can experience the process right where they make their whiskey. Woodinville Whiskey distilled in their original location is unusual for a master brand. If your time is limited, sample 4 of their best flavors, Bourbon, 100% Rye, American Whiskey and aged 100% Rye at the sample bar. If a tour is in order, take advantage as they are complimentary!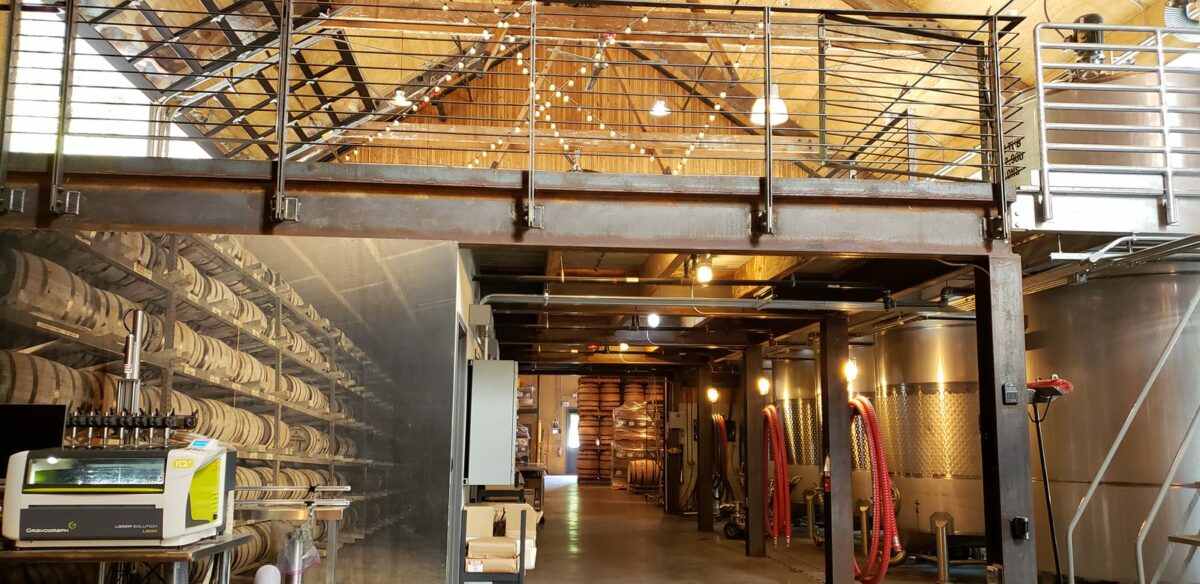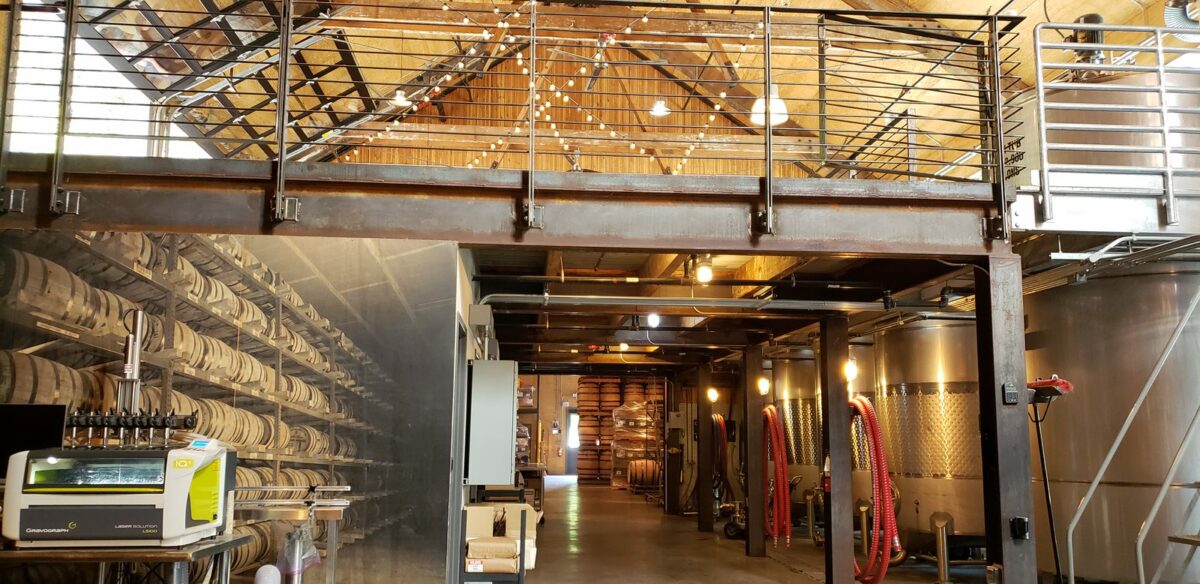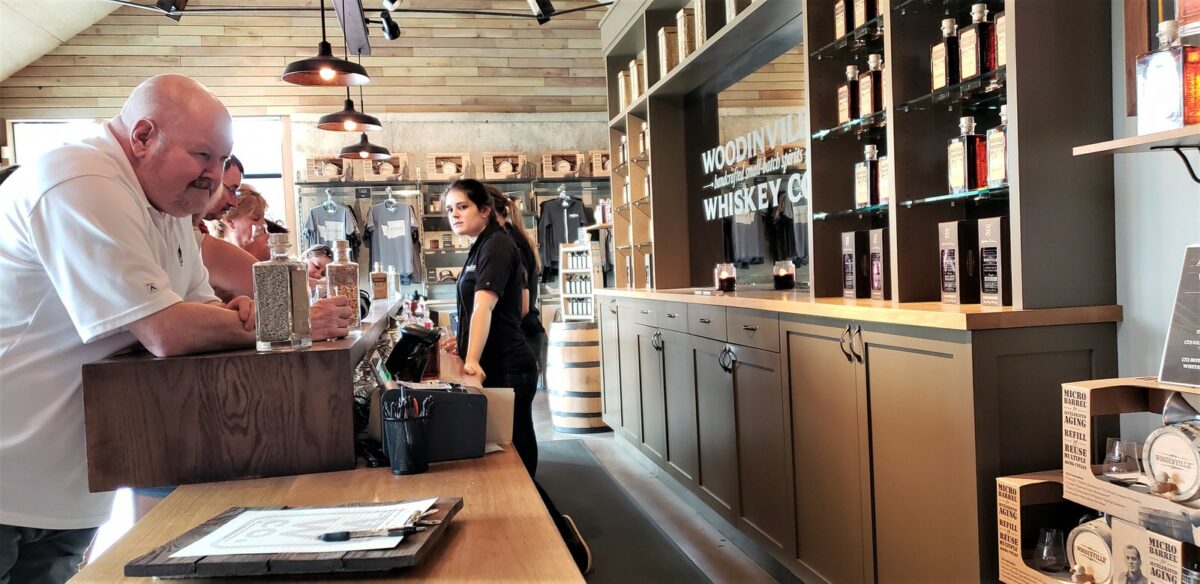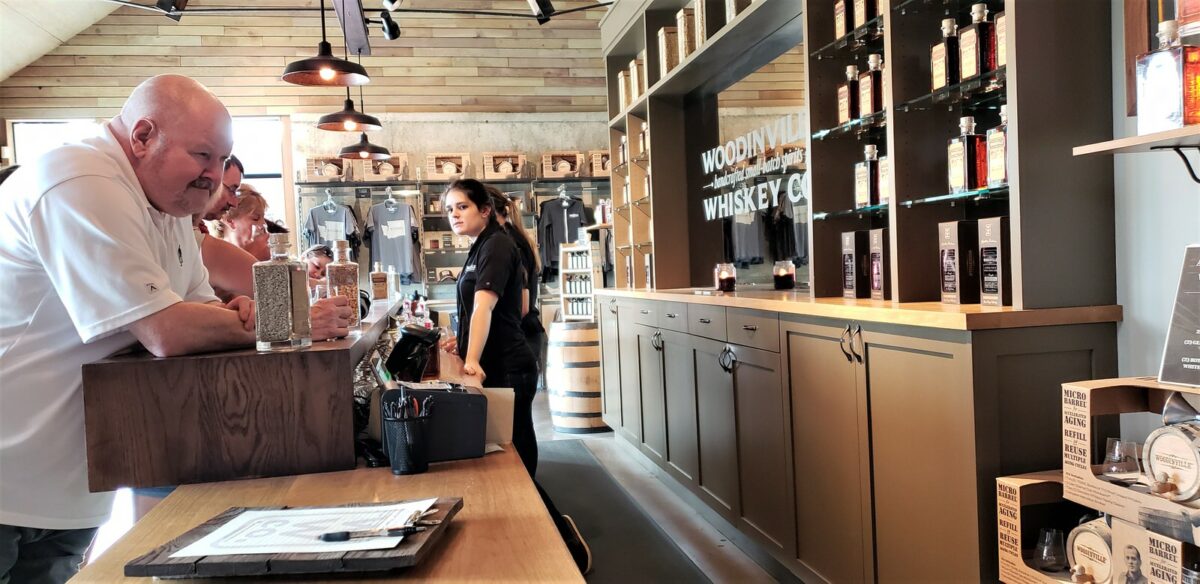 Another extraordinary drinking experience is Munich's Octoberfest – give it a try too, it's unforgettable!
One other location to consider for taking a whiskey tour is in Scotland. Edinburgh, Scotland is known for whiskey and scotch. Recently I went to Scotland and will be writing about Scotland soon. I used Get Tours for all my tours while in Scotland and the UK. Stay tuned more to come.
Copyright © 2023 Capetown-Rio, Inc. USA. All rights reserved. Republishing is allowed only with written permission. All photography rights on this page belong to Capetown-Rio, Inc. and the author. Do you have a question, business proposal, or speaking opportunity? Please contact me here.