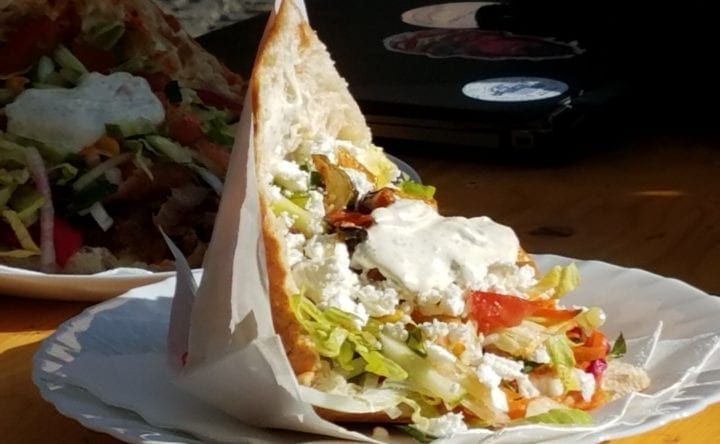 Food
Food, Bars, Dives and Cheap Eats Around the World
By
|
"Why, Travel Around the World?" One good reason to travel around the world is for the food. Food, bars, dives, and cheap eats around the world are easy to find if you know where to look. Looking at food around the world is fun. It's fun, because it's all about the feelings, memories, and the joy it brings when I remember the food I have eaten from everywhere.
 Food, Bars, Dives Around the World
As I think about my favorite trips, I asked myself, what made these trips great. One reason is the food. The food, bars, dives and cheap eats make travel all the more enjoyable!  Finding unexpected dishes and the ordinary food around the world is rewarding. For me, travel is about food, as much as the people, and the sites you see. Nowadays, people love to take great photos of the food they eat. All you have to do is look at my Instagram and to see lots of random food shots. It "seems food, bars, dives and cheap eats are a favorite travel topic of mine and others.
Food Around the World
When I am traveling – I am looking for great shots, great food experiences, and wonderful people that are open to meet. Perhaps, these scenes and experiences can be found at home too, but, I am on the lookout when I am traveling. Maybe they are in my hometown and yours.  Keep a lookout for new places to try. Maybe great food shots are right in your hometown, in plain sight. How about if we go hunting for these types of scenes and shots where we live.
Maybe all we have to do is decide to go on a Local Road Trip and look for food, bars, dives, and cheap eats hunt for exquisite scenes of Food, Bars, and Dives to photograph.
Look for Local Food First
Therefore, since I traveled to 10 countries last year, I travel around the world a lot, I want to show you some of the food shots that are from a variety of restaurants and foodie experiences, bars, dives, and cafes. Sometimes the experience is worth mentioning because the food is prepared simply, deliciously and sometimes, its because I learned something new about food. I find the food doesn't have to be expensive to be great. What makes food great to me is how fresh it is and the preparation of the meal.
Food in a Dive or Bar
Sometimes like, in Cyprus, you'll find a great meal in a dive or bar, like I did in the photo below. The restaurant owner was so kind and nice, I ate there every day. Each day he made something different for me and shared his favorite with me, which was always just caught. It came hot to the table and smelled divine. It looked beautiful, tasted better than it looked and the fresh herbs and spices truly made the meal spectacular. In most cases, the dish is so wonderful, I can't help but, take a bite before I take the photo. I have to admit, this has happened so many times, I have very few photos to share without a bite taken out of it.
Remember, if you can't afford to take a real trip around the world then take a local trip road trip and hunt for the best local food, bars, and dives. Local road trips are fun, and you are sure to find cheap eats! Recently, I took a friend to a Pho place in Bellevue, which served traditional Hanoi Pho, and the food was spectacular as always. Going to this local cafe was like going back to Hanoi for lunch.
Start with a Hotel Breakfast
When traveling, my first tip is to start with a good breakfast at your hotel. My advice is my room always comes with breakfast because, for me, it's easier than going out. Now if you like little cafes' this might not be the way to go for you. But I love a big breakfast with protein in the morning. I think its a good value too. This was weird breakfast in Warsaw Poland because they serve jello, duck pate and pudding for breakfast with jam on it.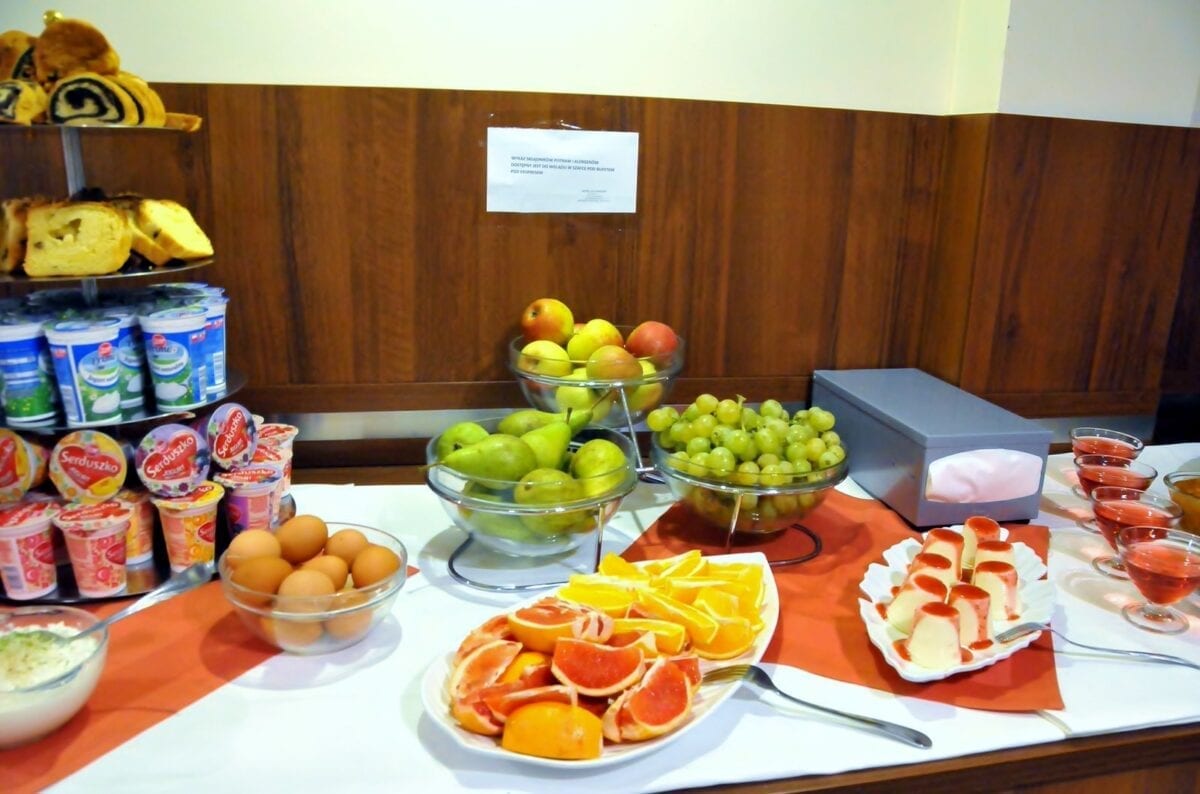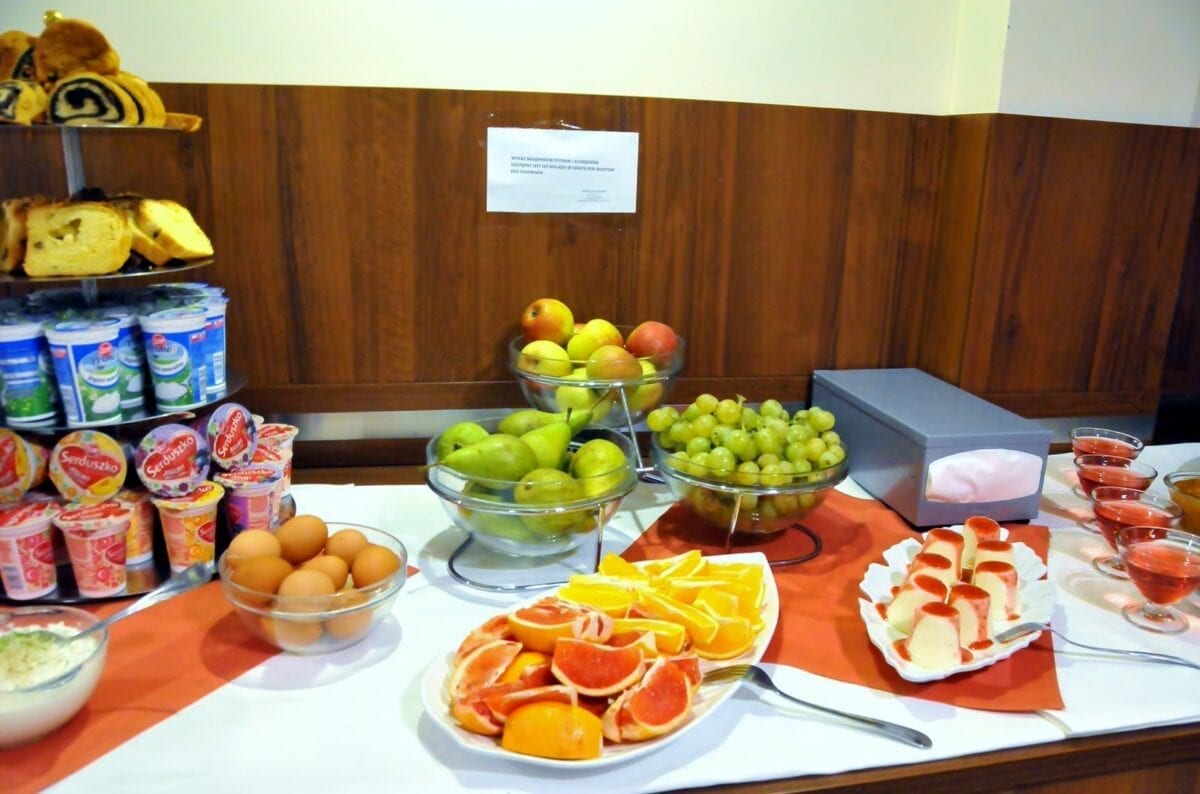 I believe in an excellent breakfast. If I don't eat a good breakfast, I don't eat junk food while I am traveling. My advice is to eat real, clean food; you'll feel better and have more energy.
Food, Dives, and Bars
Unlike in the USA, in Europe, the most common cheap eats are Turkish kebab places. I am focusing on places I found on my most recent trip to Europe. No meal was more than $4.00 U.S. dollars.  Take a look at these food shots. Maybe you will find what I found, Turkish food is the new MacDonald's when traveling. Started by the refugees and immigrants Kebab shops are now everywhere and part of European culture.
The New MacDonald's Throughout Europe
I believe the 'New MacDonalds in Europe' is Kebab shops. They are everywhere. Serving fresh local food that is delicious and locally sourced.
German Kebab Shop
The name of this shop is Baysa, Istanbul Grill located in Simmern. We chatted with the owner who dropped out of high school in Germany, who hangs out with his friends all from Istanbul and now runs his parents restaurant. Though he lives in Germany, his life is very much like it would be in Istanbul.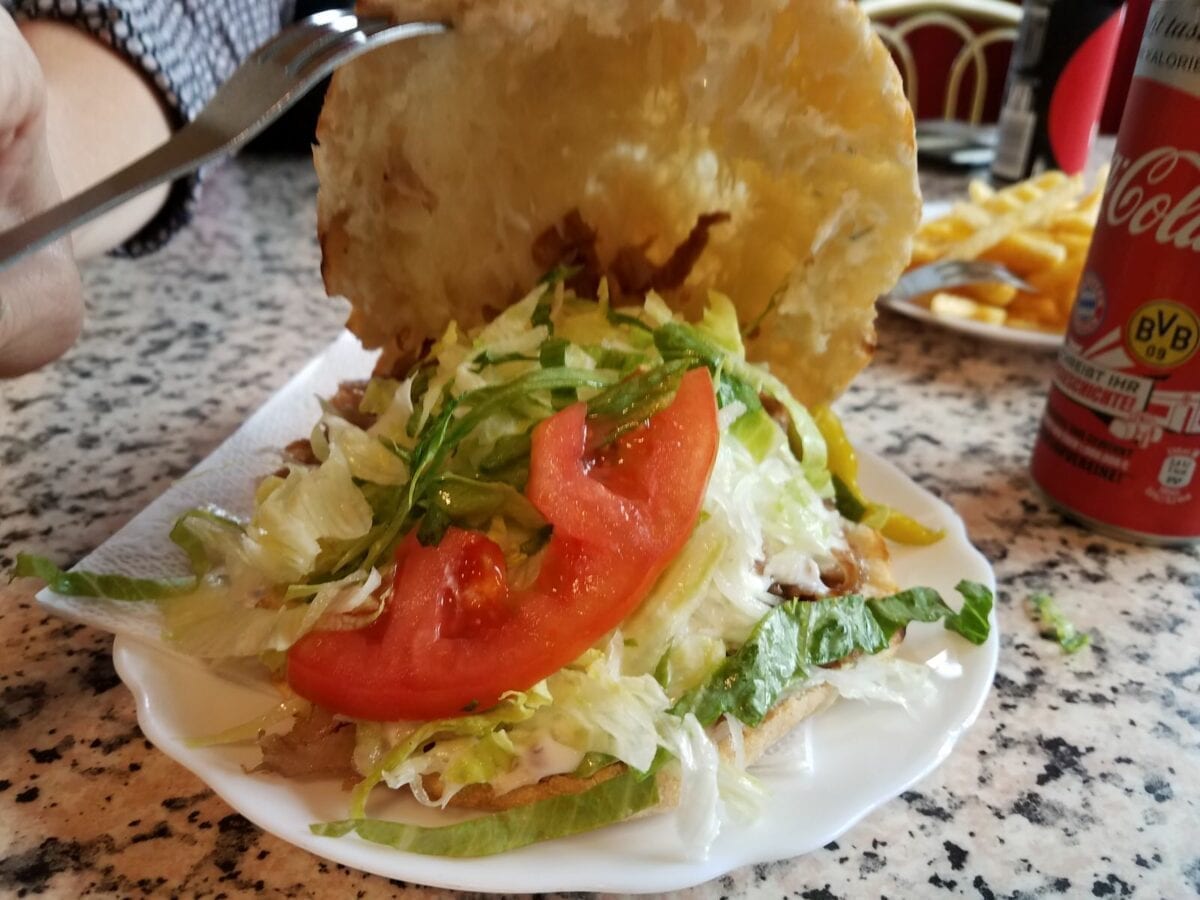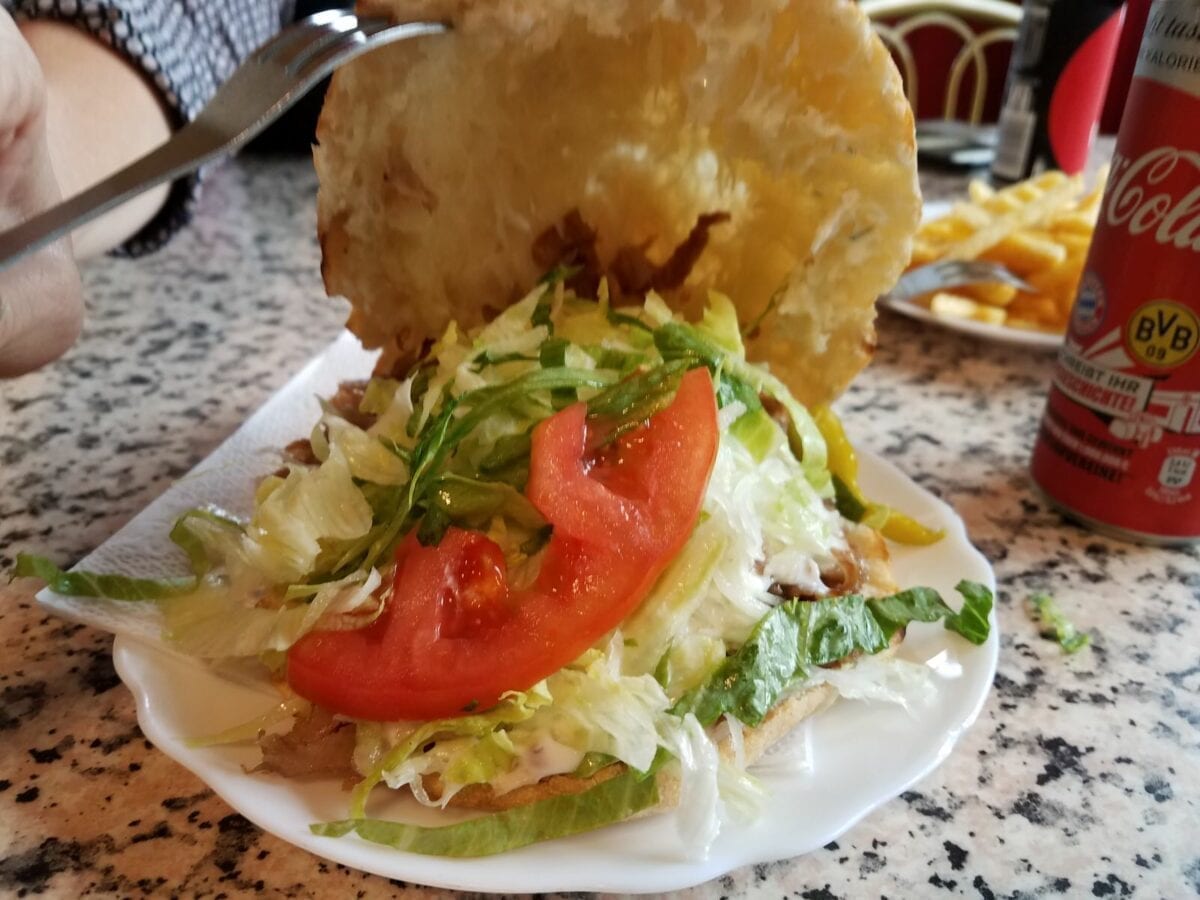 Kebab locations are usually a little off the beaten trail. They are always located where there is lots of regular traffic and easy for locals to find. Here is the Google information about the little place we found. He used the photo we took for his Google post.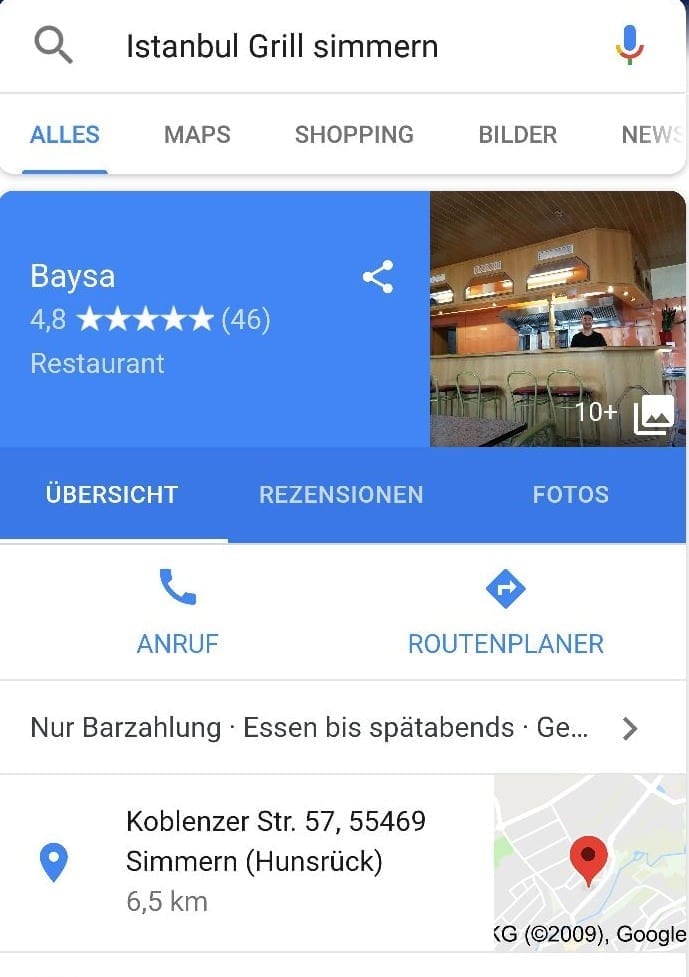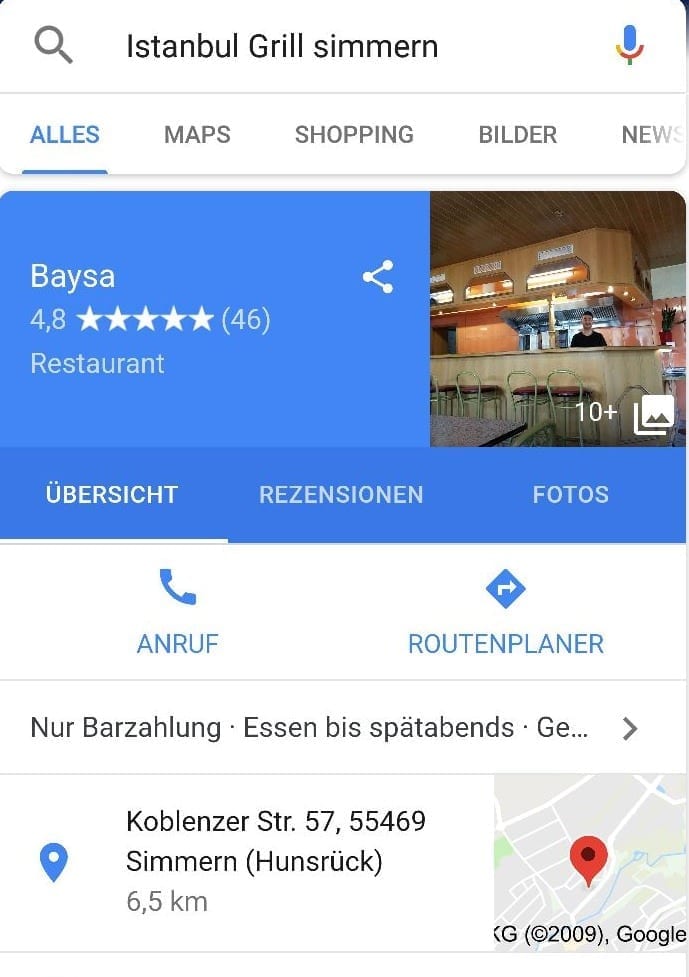 Belgium Kebab Shop
In Bastogne, Belgium this little shop was our stop for lunch. Everyone inside spoke Turkish except for my friend Silvia and me. The cafe is so Its not listed in the guides. To find it, all you have to do is go to Bastogne town center, where there is free parking, and look for the Greek/Turkish restaurant next to Alla Dolce Vita. Give it a try. I believe you will like it.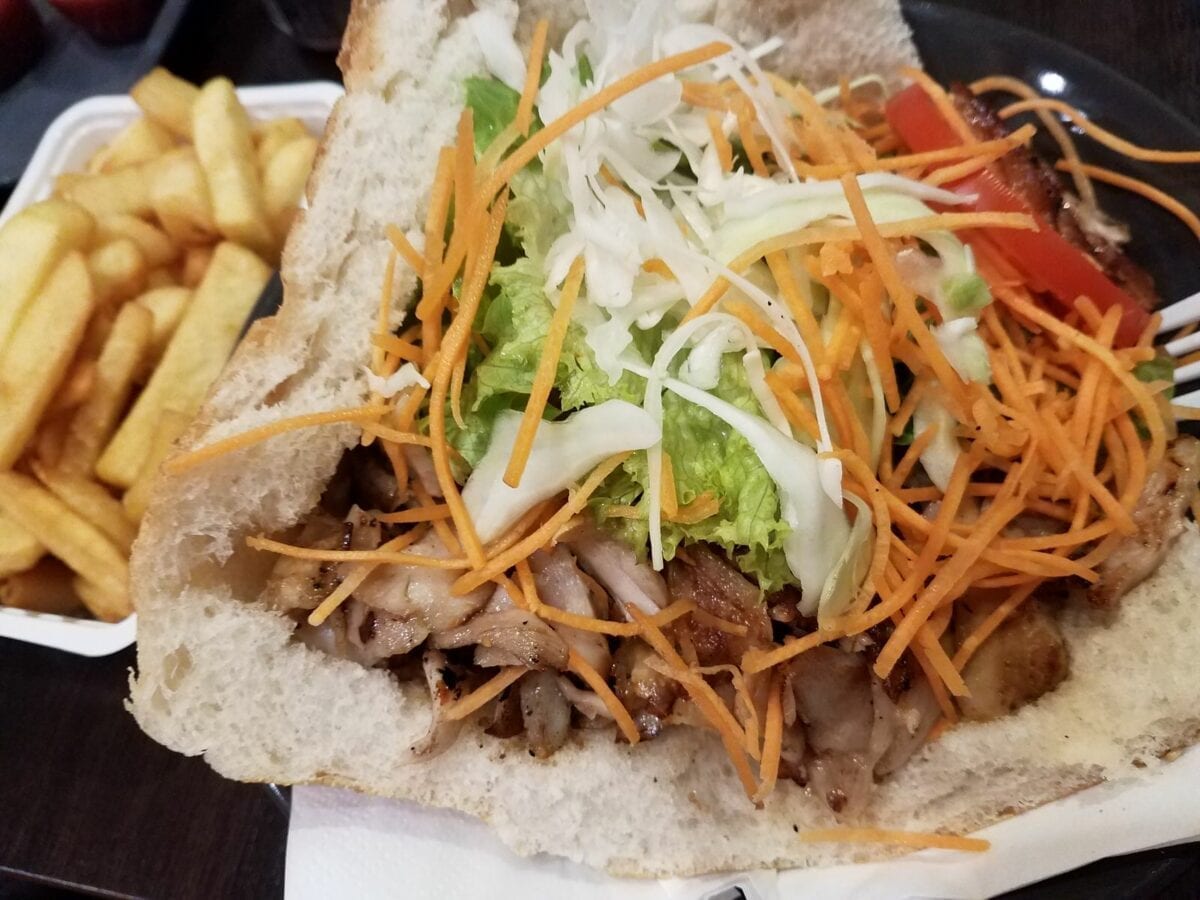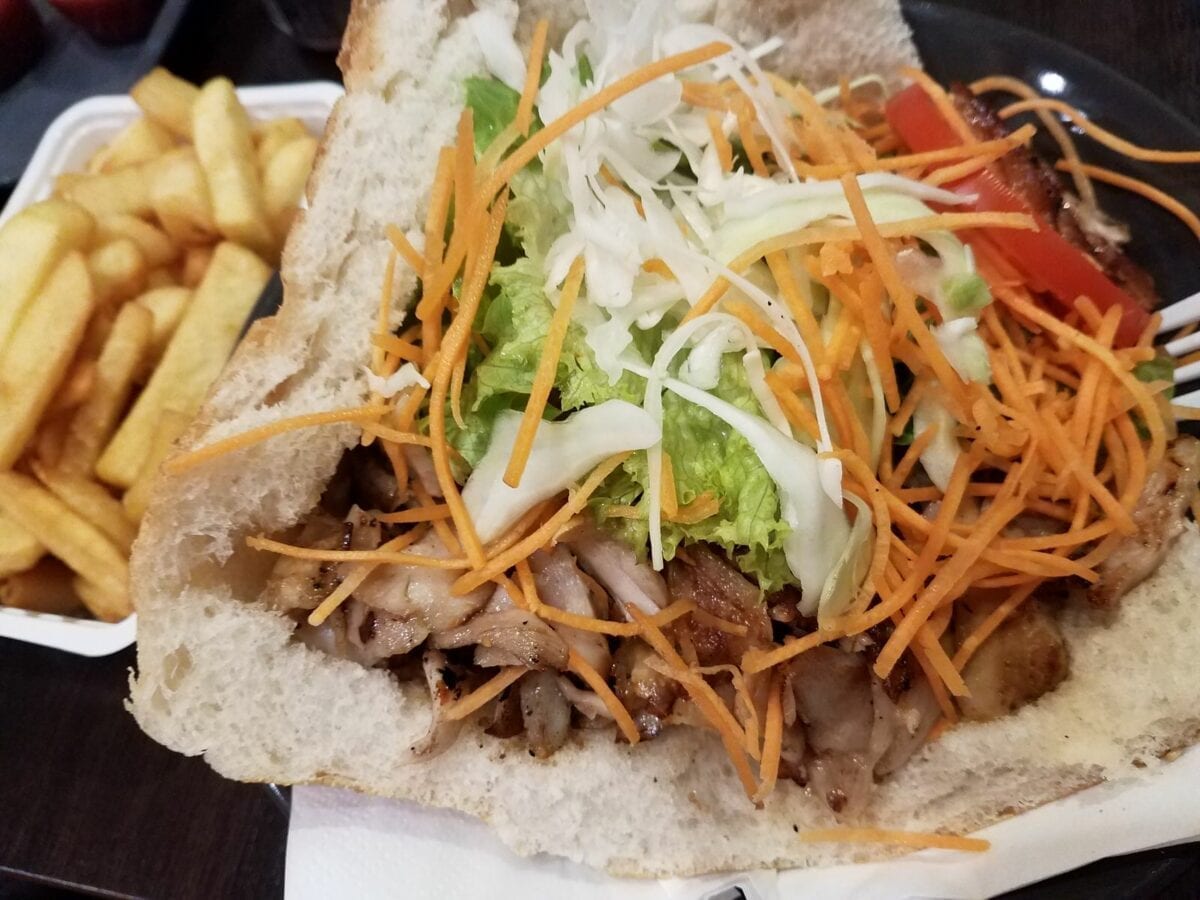 Berlin Kebabs
My Favorite Kebab was in Berlin. On the street, one block from my hotel was a
Another type of fast food, bars, dives and cheap eats in Europe are Thai restaurants. I ate at an excellent Thai restaurant in Berlin. The restaurant is next door to the kebab place it's called, Nithan Thai.
Classic Pizza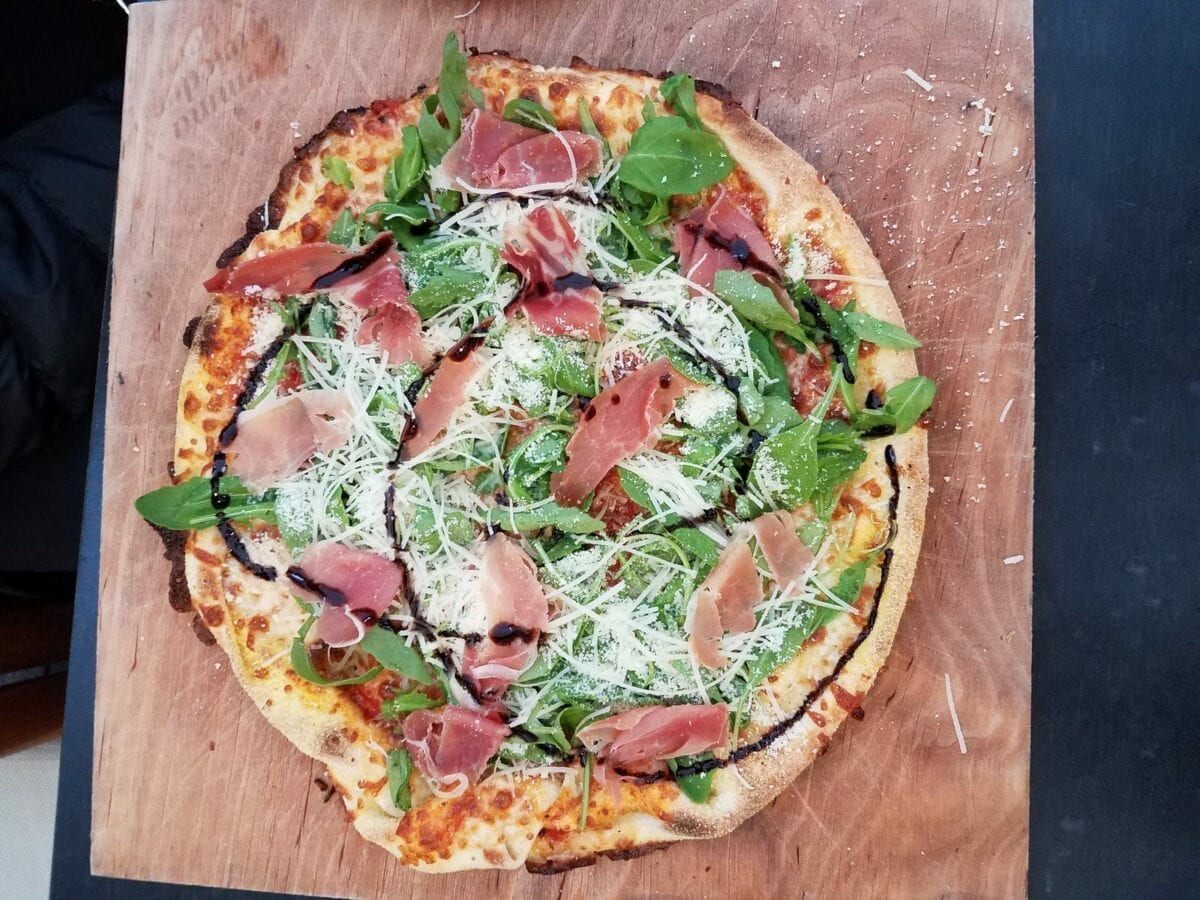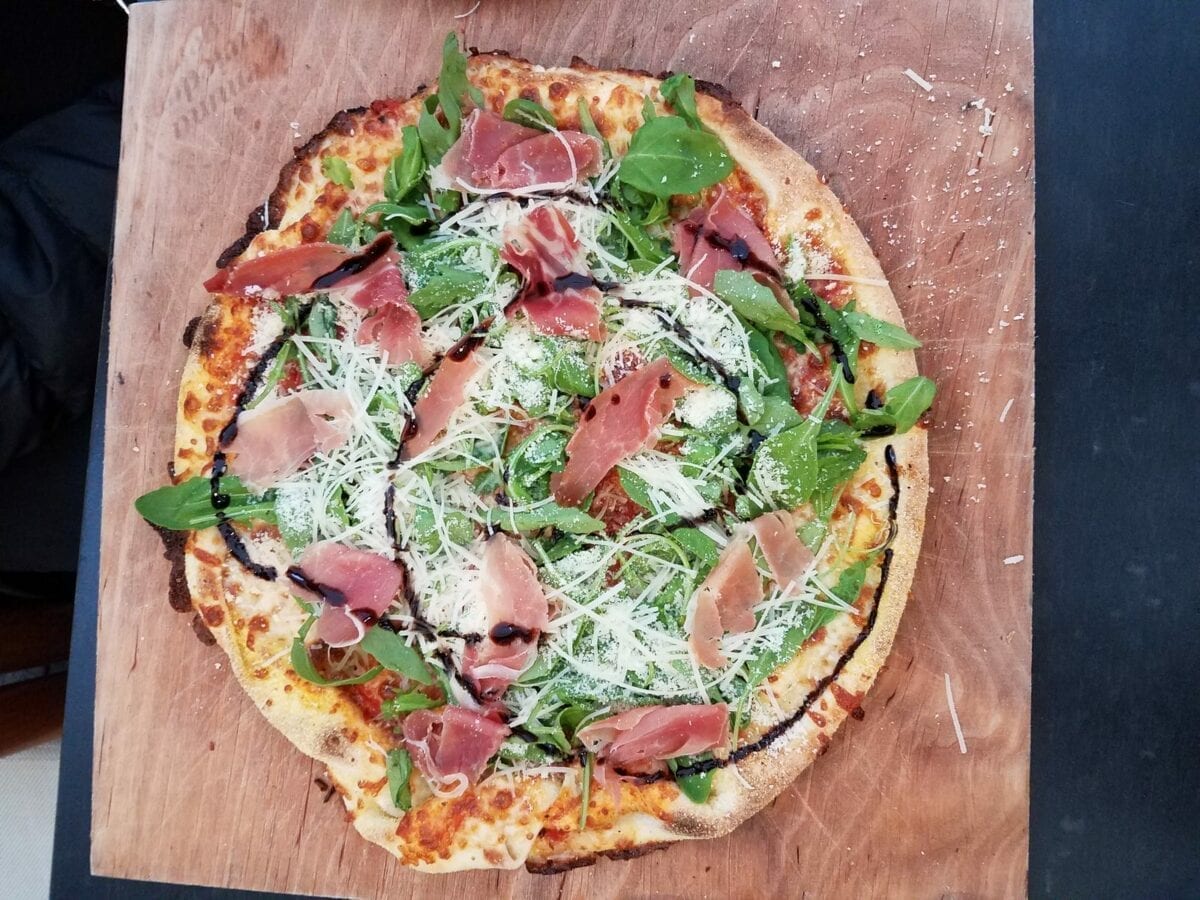 Heidelberg Cheap Eats
In Heidelburg, we ate at a pizzaria, which are a close runner-up to the 'New MacDonald's of Europe' because they are everywhere. This thin crust pizza was delicious, and unlike MacDonald's, you can order a glass of wine to go with your meal.
Salads with Meat or Chicken
At the pizzaria in Heidelberg, I had a steak salad with steak on top, and it cost only $6.00 US dollars. Cheap eats can be found everywhere these days.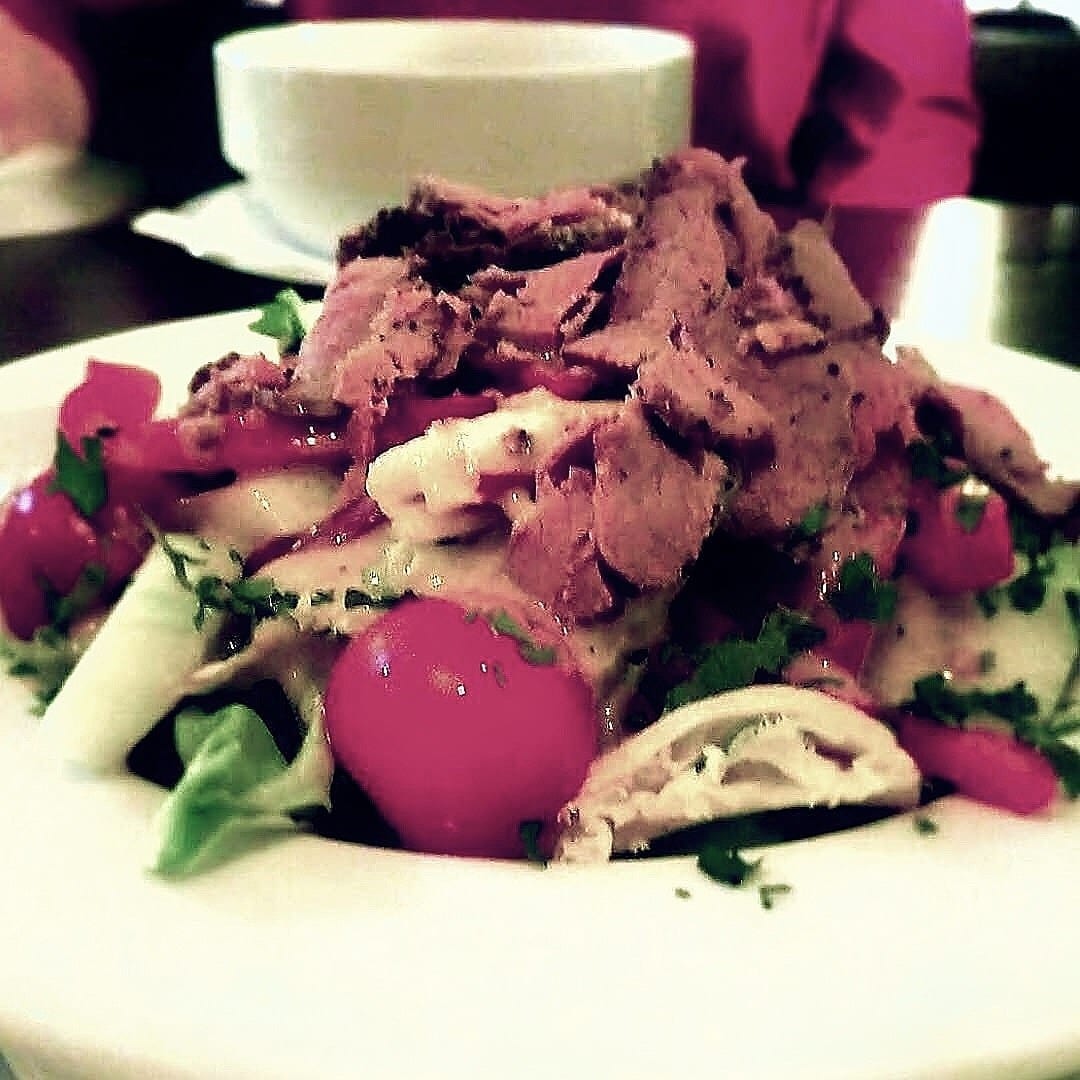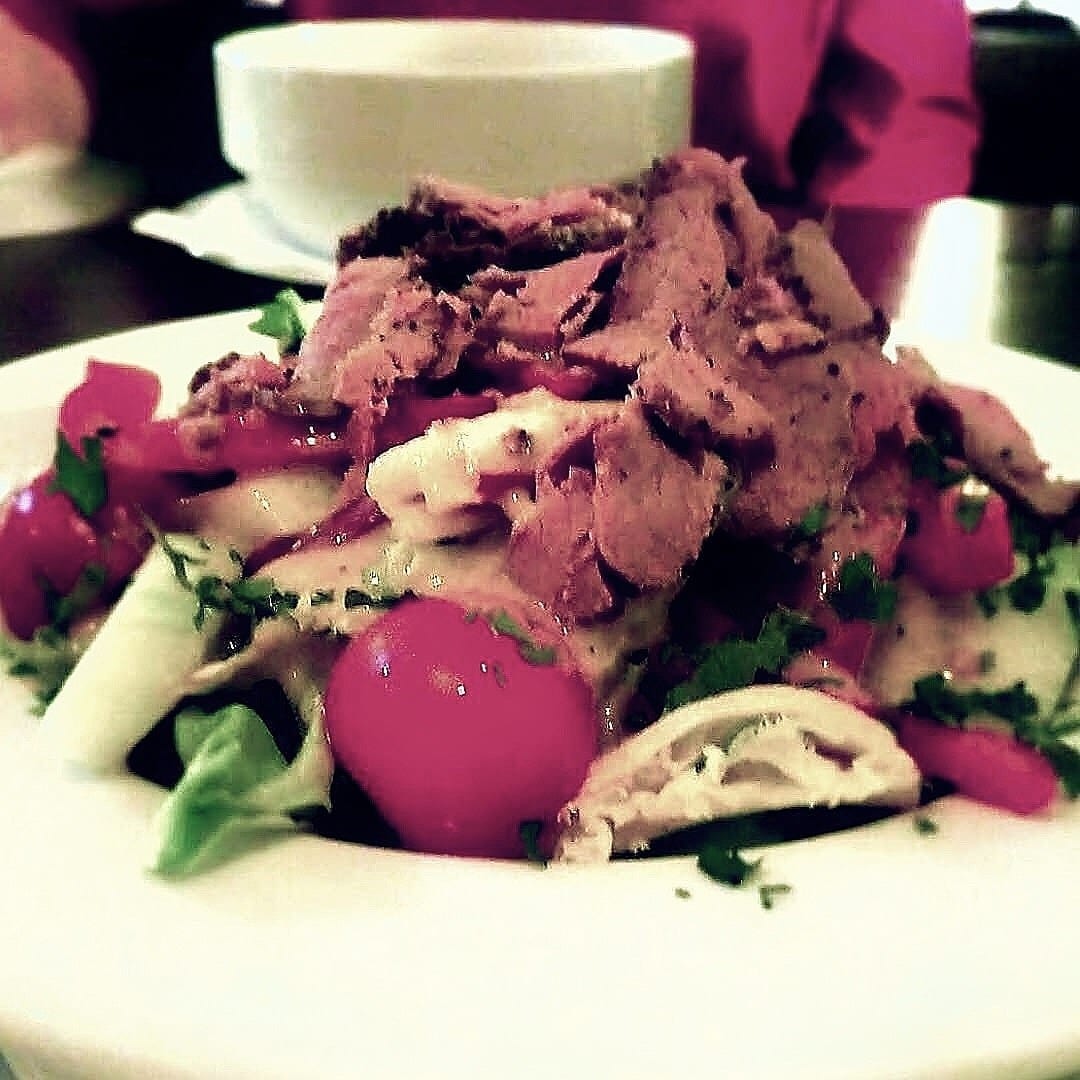 Where are your favorite cheap eat places? If you have a favorite kind of food to eat while traveling, please leave a comment, we can learn from you.
Here are some travel tips for American Travel to Maine.
Copyright © 2023 Capetown-Rio, Inc. USA. All rights reserved. Republishing is allowed only with written permission. All photography rights on this page belong to Capetown-Rio, Inc. and the author. Do you have a question, business proposal, or speaking opportunity? Please contact me here.