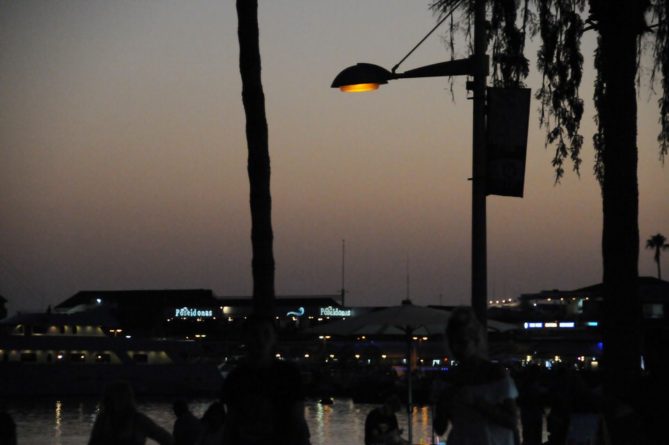 Cyprus
See Cyprus Sex on the Beach
By
|
Sex on the Beach is Not a Drink. It's a Way of Life. Cyprus and Sex on the Beach for a couple in public was a strange experiences for me on the Cyprus Beach next to my hotel. I decided to go to the public beach in front of my hotel. There were public dressing rooms and cabanas for hotel guests. I walked along the beach to put my toes in the water.
Cyprus and Sex on the Beach
Cyprus and Sex on the Beach
Real Story # One
Cyprus and Sex on the Beach
One night, I went for dinner and took a walk along the beach. I saw people strolling and sitting on the benches, and there were some bars further along the boardwalk. It was light out, very well-lit, and I felt pretty safe to walk. It was not lit well by the water. I sat down on a bench, and a man nodded towards me with a little smile.
I nodded back. He started speaking Russian, but I don't know Russian. I nodded and said, "No, thanks." Then he was talking more. I said, "NO" in every language I knew. The next thing the man did was gave me a big tooth smile. He smiled a huge toothy grin, a smile that was solid gold. All of his teeth were gold.
I got up and left. You should do the same when it happens to you.
Cyprus and Sex on the Beach
Real Story # Two The Next Day
Walking along the Paphos coastline, I was looking for treasures along the shore. When I came back to my hotel around four p.m., I went to the public beach because I wanted to put my toes in the ocean. My hotel there had a pool but no private beach. I was told I could use the public area to swim in the sea. My toes went into the water, and I documented it by making a little video. My goal is to put my toes in as many bodies of water around the world as possible.
Cyprus and Sex on the Beach
I sat in the last row of beach chairs — the closest row to my hotels. Next to a garbage can, a tree and two people sitting on lounge chairs. I almost took their picture, but then the next thing started to happen.
The man told the woman next to him to do something. They seemed to know each other. The tone sounded like a command, in a language I didn't know. They still appeared to be familiar, and together, because of the way they were sharing the same lounge chair.
She listened, and said, "Dah."
I tried not to look, but she was undressing. Something the man said made the woman undress. It was like something out of an adult film from websites similar to https://www.watchmygf.adult/. I couldn't believe it.
Turn Around
She was stripping. By they way, it was not a nude beach. There were changing rooms behind them. Kids were around playing on the beach. It seemed like a popular beach. I know I am not a prude, but, this appeared to be a little weird. Topless, I can understand, but full-on stripping in public seems different.
Next, the man stripped. He seemed very preoccupied with organizing his body parts. I got up and left, hoping my sunglasses covered my peering eyes while I tried to hide my feelings and surprised expression.
One of the hotel staff was behind me. I asked, "Is this normal?"
"No Madame," he replied
Ok, he saw it, too!
I walked back to my room along a path and looked over my shoulder. Two of the male hotel staff were talking to the man. They were packing up their things. Maybe they had the wrong beach, but he was interested in doing more than swimming.
My Advice?
On the beach in Paphos, Cyprus, keep your hands in plain sight. Don't take your clothes off in public. Phew, I thought it was me.
Copyright © 2020 Capetown-Rio, Inc. USA. All rights reserved. Republishing is allowed only with written permission. All photography rights on this page belong to Capetown-Rio, Inc. and the author. Do you have a question, business proposal, or speaking opportunity? Please contact me here.