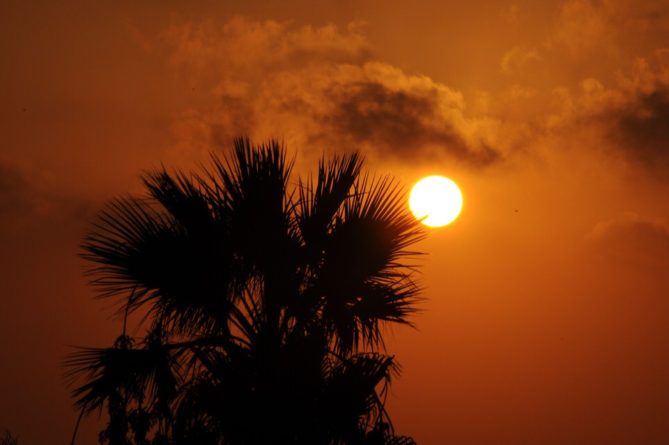 Advice
Bad Hotels. Cyprus Hotel Annabelle
By
|
Good, Bad and Ugly About Cyprus — This hotel, Cyprus Hotel Annabelle was my hotel. Don't stay here. It's an old hotel, poorly run, and a horrible and dreadful experience. For me, the Hotel Annabelle was not a great place to stay. Unfortunately, the hotel is terribly expensive for the dated rooms, with no Internet, and a staff that can't resolve any problems without a long, drawn-out meeting with you in person.
Cyprus Hotel Annabella – Augh!
If you want to see my detailed reviews of this hotel and other destination spots, they are located here on TripAdvisor.
In conclusion, this hotel doesn't use the traditional star rating system. It's clean, but very, very worn out inside and out. Even the cushions on the beach furniture need replacing. The pillows smell weird. I avoided this hotel, even though I was staying there. It costs too much. I couldn't enjoy it.
Cyprus Hotel Annabelle – Not A 5 Star Hotel as Advertised
Some of the rooms may be as they look in the online photos — mine wasn't. I spent all of my time seeing the sights on the island to avoid the place.
The hotel did have great outdoor pool areas. But it's so hot, without a breeze, fans or ventilation, that you bake.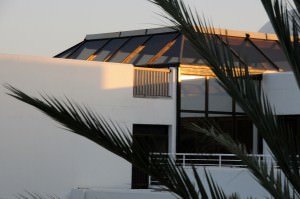 The Breakfast is great at Cyprus Hotel Annabelle
Regardless of the rooms, I loved the breakfast. Because the head chef makes your stay great by providing special treats.
Cyprus Hotel Annabelle – the Pool is Scalding
I thought I was a lobster poached in the pool when I used it.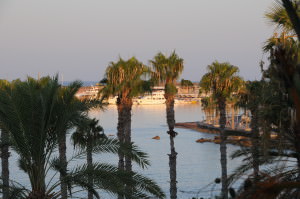 Loved Paphos Sightseeing @ Cyprus!
Subsequently, I did a lot of sightseeing in Cyprus, and I had a great time seeing the sites. Because I used public transportation 100% of the time transportation is very inexpensive— an all-day bus pass is only 5 euros.
Even going to Nicosia using public transportation is very easy. Surprisingly, Nicosia was the highlight of my trip. The Turkish side restored to be a functioning Turkish city, with 'hans' or suks or trade shops, inexpensive restaurants, local shopping and great iced coffee.
I love espresso. Nicosia has great expresso. I had several.
Top Things to See in Paphos, Cyprus
Mosaic Museum
Paphos Castle
The Tombs of the Kings
Salmons Catacombs
Paul's Pillar and the active church with amazing outdoor mosaics
The Paphos Lighthouse and amphitheater
Great food and fresh fish
Go to Nicosia and the UN Green Zone on a public bus. It is a two-hour ride on the Green bus ride.
Copyright © 2023 Capetown-Rio, Inc. USA. All rights reserved. Republishing is allowed only with written permission. All photography rights on this page belong to Capetown-Rio, Inc. and the author. Do you have a question, business proposal, or speaking opportunity? Please contact me here.