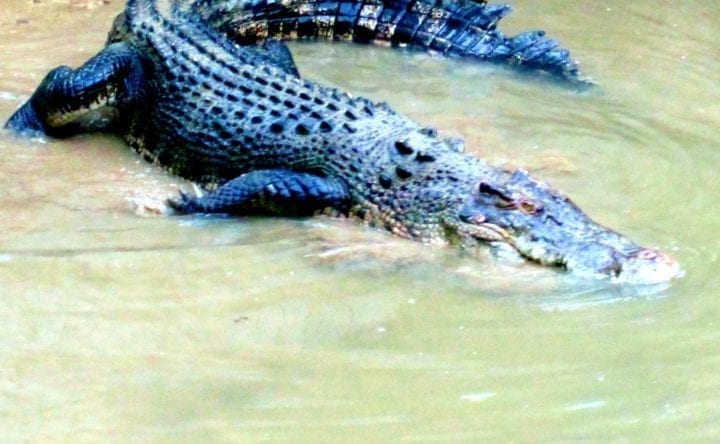 Australia
Australian Animals
By
|
When I think of Australia, my mind goes back to how I came to visit this country. As a solo female traveler, I meet people when I'm traveling. Sometimes we have such a good time, we decide to travel together. In Istanbul, I met Heath. He had just finished weeks at a Buddhist Monastery, living simply, on rice and water, he slept on the ground with a rock as a pillow. He was at his finest, happiest and completely content. By traveling with him, I learned about Australia, Australians and how not to meet someone at the airport.
How I Came to Visit Australia
We went sightseeing around Istanbul and did it again and again. On another day, we went to Prince's Island. Unfortunately, we when we returned from Prince's Island we got caught in a street riot during an election demonstration as we disembarked from a Bosphorus ferry. Our way out of the protest was through the back alleys because the police shut down the streets.
These things, riots, tear gas and violence, sometimes happen during protests in Istanbul or anywhere nowadays. What made this a strange beginning and weird way to get to Australia is Heath. He was named after Heathcliff from Wuthering Heights. Who knows maybe I was his Rebecca, just not his cousin.
I had lived in Istanbul on and off for seven years, I knew my way around pretty well. When we found we were in the protest, he grabbed my camera bag and wore it across his chest protecting, like it was his child. My camera bag was my child. This made him a hero to me. I lead him through the alleys. We went through the alleys and came out at the hotel he was staying at in Istanbul. He was more than surprised and impressed.
The Invitation
Because of this August adventure, Heath invited me to Australia in November. Not September because it was too soon, and October wouldn't work because he lived in Queensland, and that is when the Coral mates. October in Queensland smells repugnant and for this reason, it isn't a good time to visit.
He worked two weeks on two weeks off and had two weeks of vacation. We decided the month of November was the perfect time before the holidays for our month-long vacation.
November it was. Plane, hotels, and car booked. Ready to go.
Australia in November is a great time to go for a vacation. The weather is magnificent.
Kangaroos and wallabies!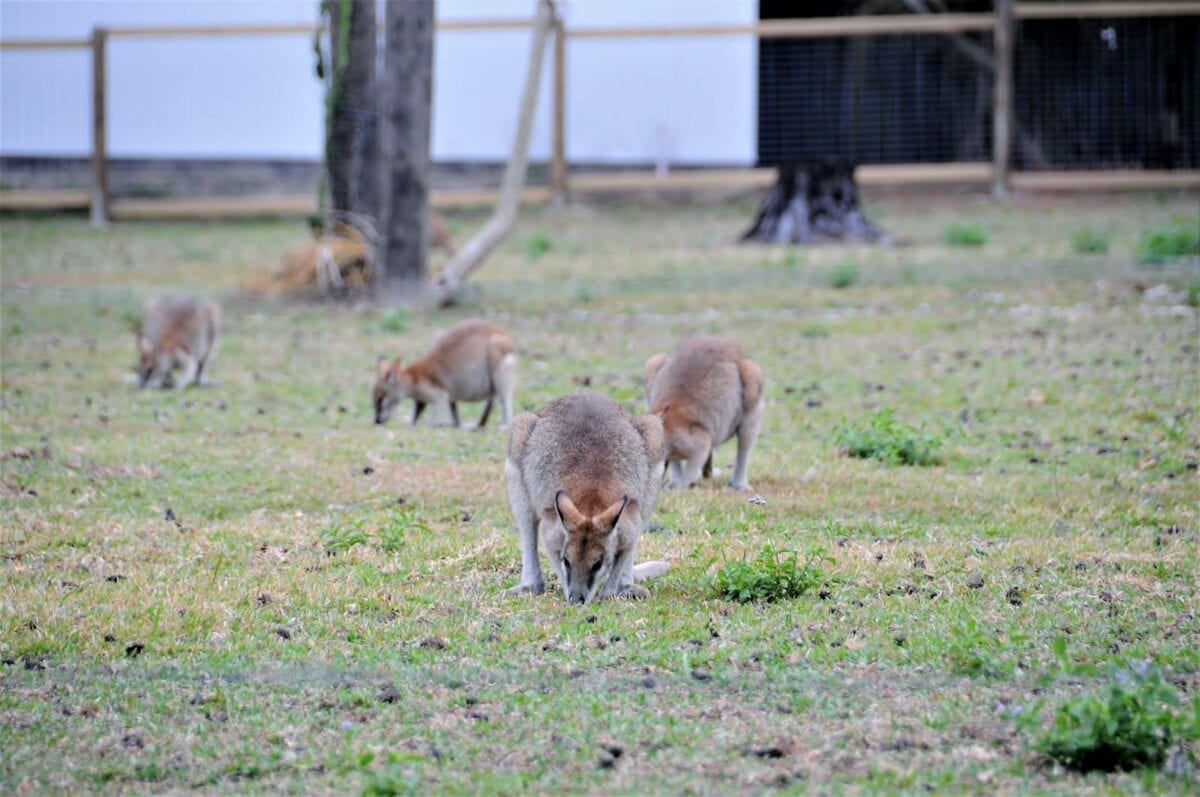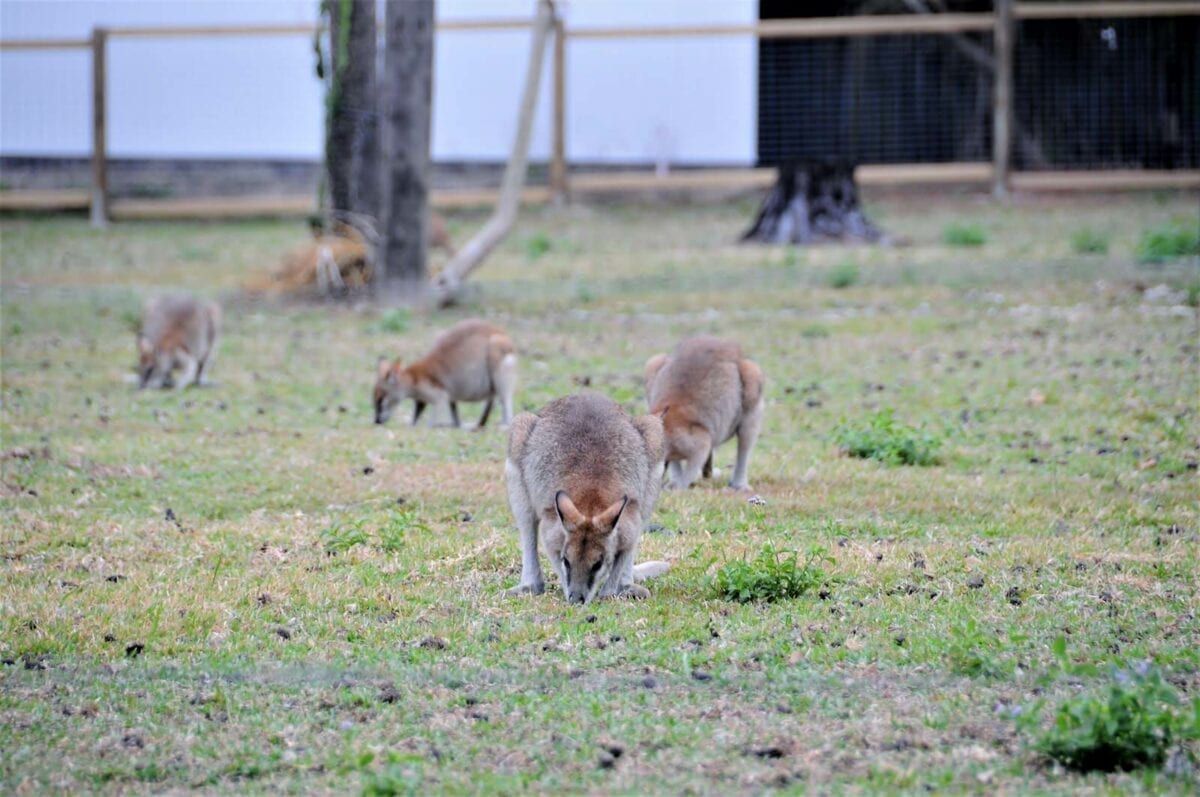 Phones calls, were happening regularly, we stayed in touch and had great conversations. Everything is going well. Check!
One day, Heath calls and says, "I hope I don't blow this like I blow everything." Ok, that was weird. But hey! Single female travelers can't be expected to always travel alone. He was polite, sweet, and yup pretty darn cute.
Cute Australian Animals
We were going to see cute Australian animals and a great time.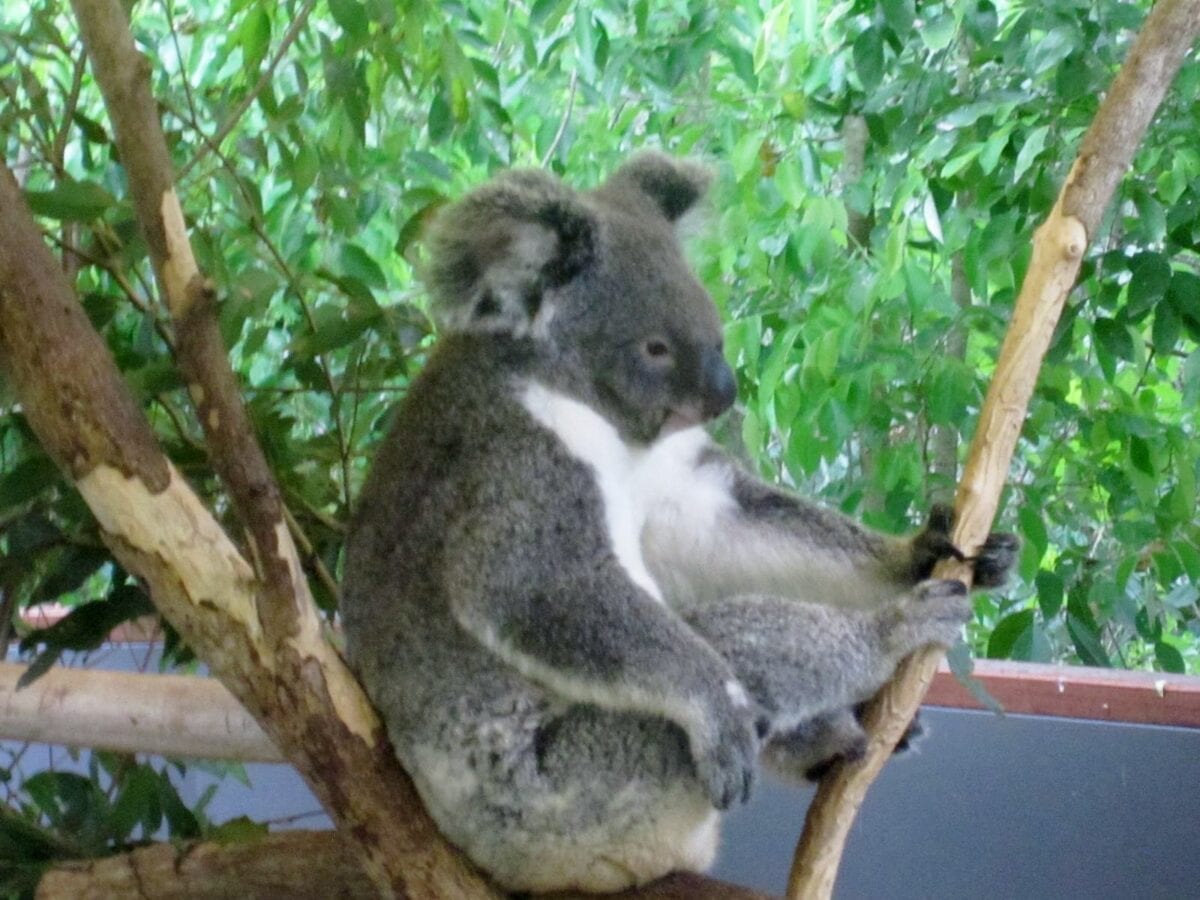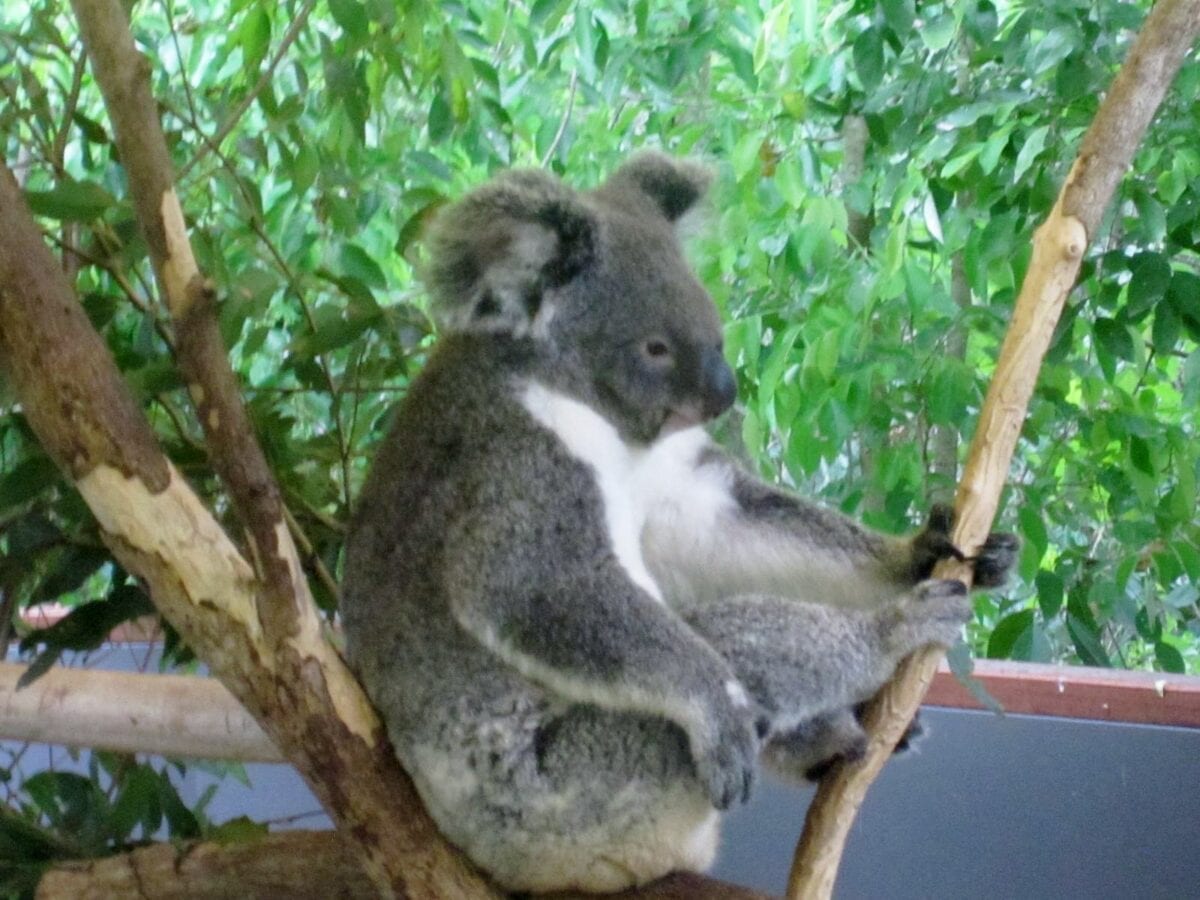 Wallaby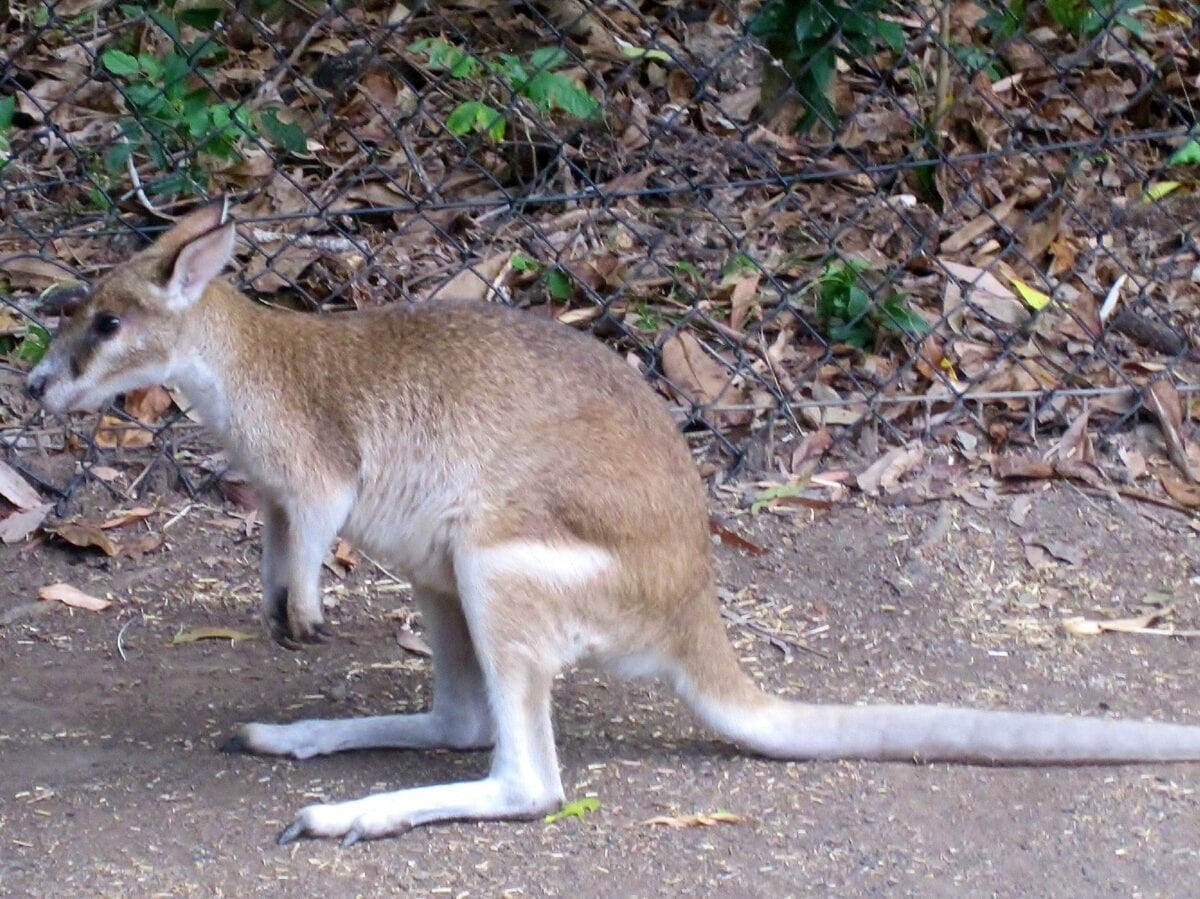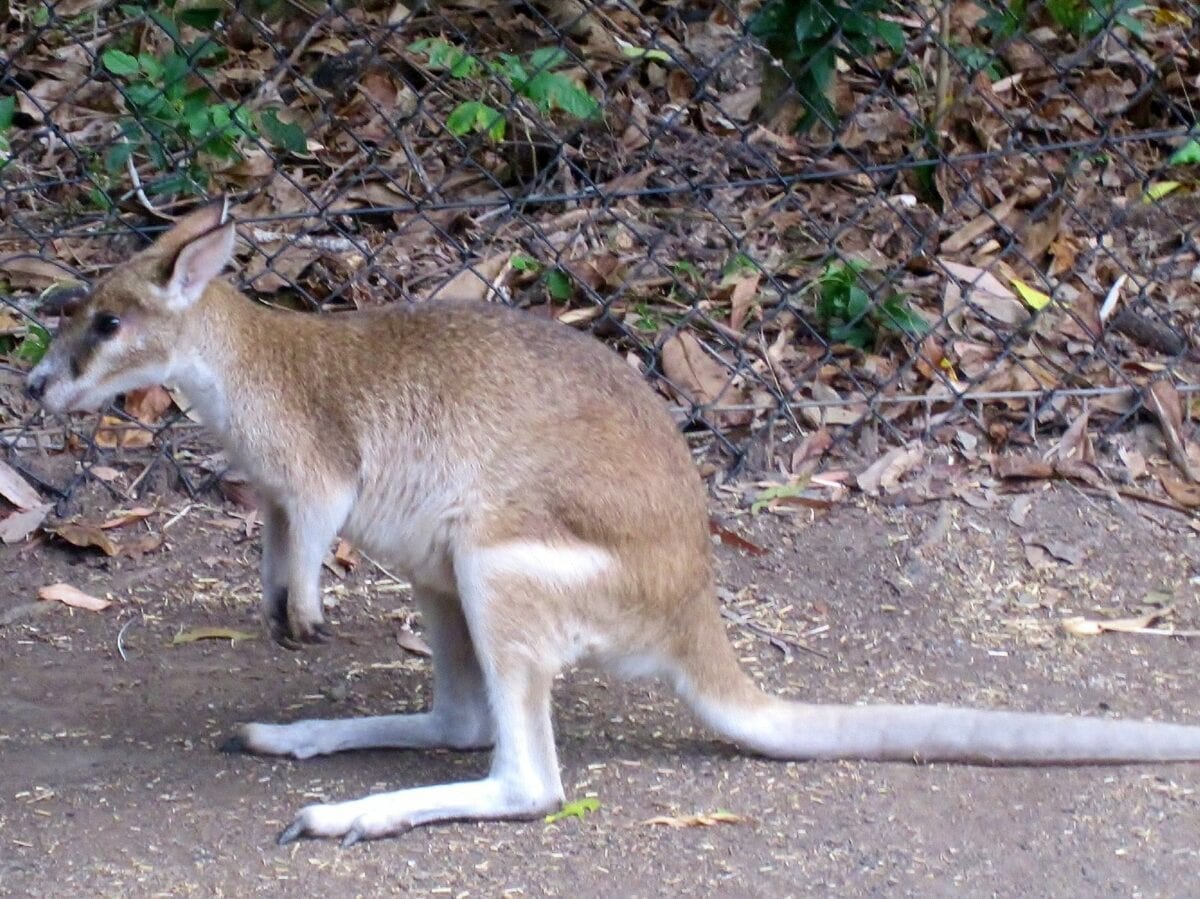 Dangerous Australian Animals and Creatures
We were going to see dangerous Australian animals and creatures too. As we talked he told me about what I would see, and we weren't just going to see kangaroos and wallabies but maybe some dangerous creatures too.
We might see …
The Southern Cassowary – this creature moves so fast it's hard to catch her photo.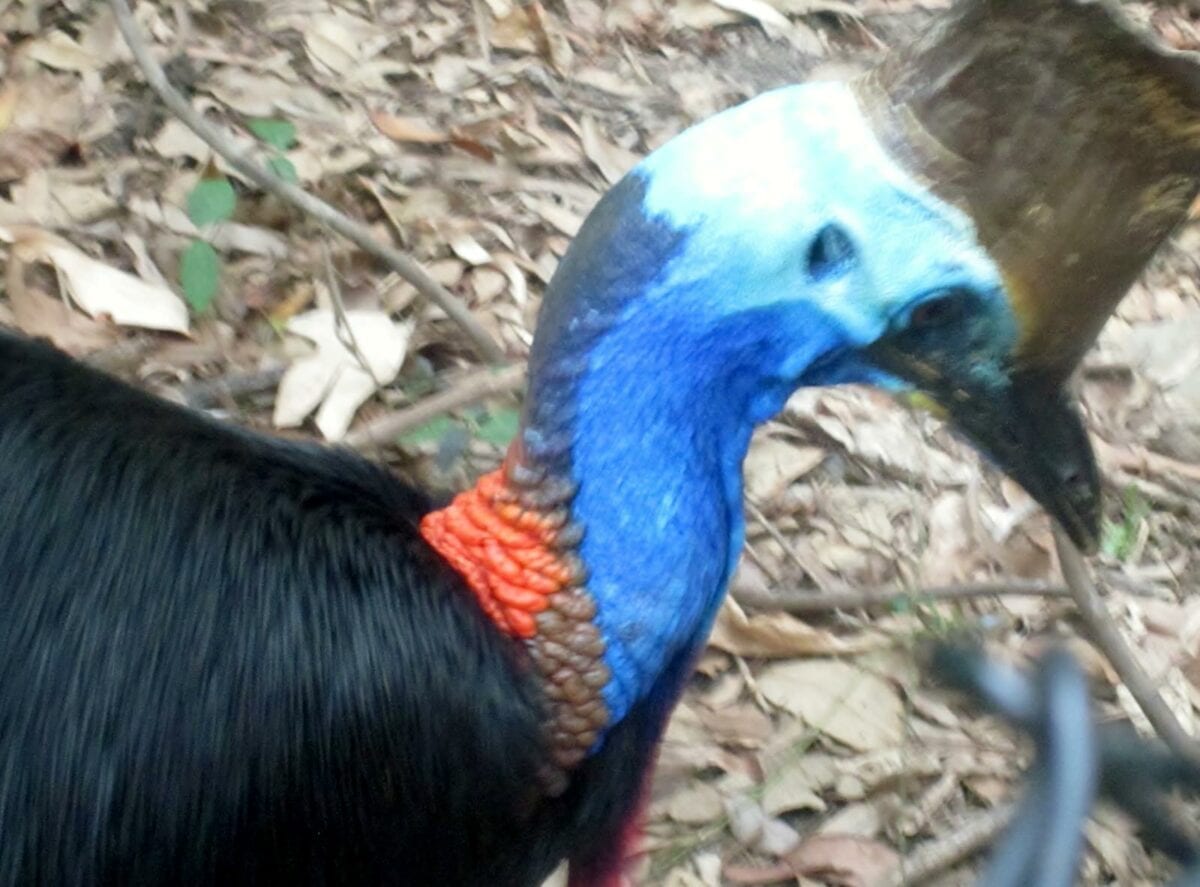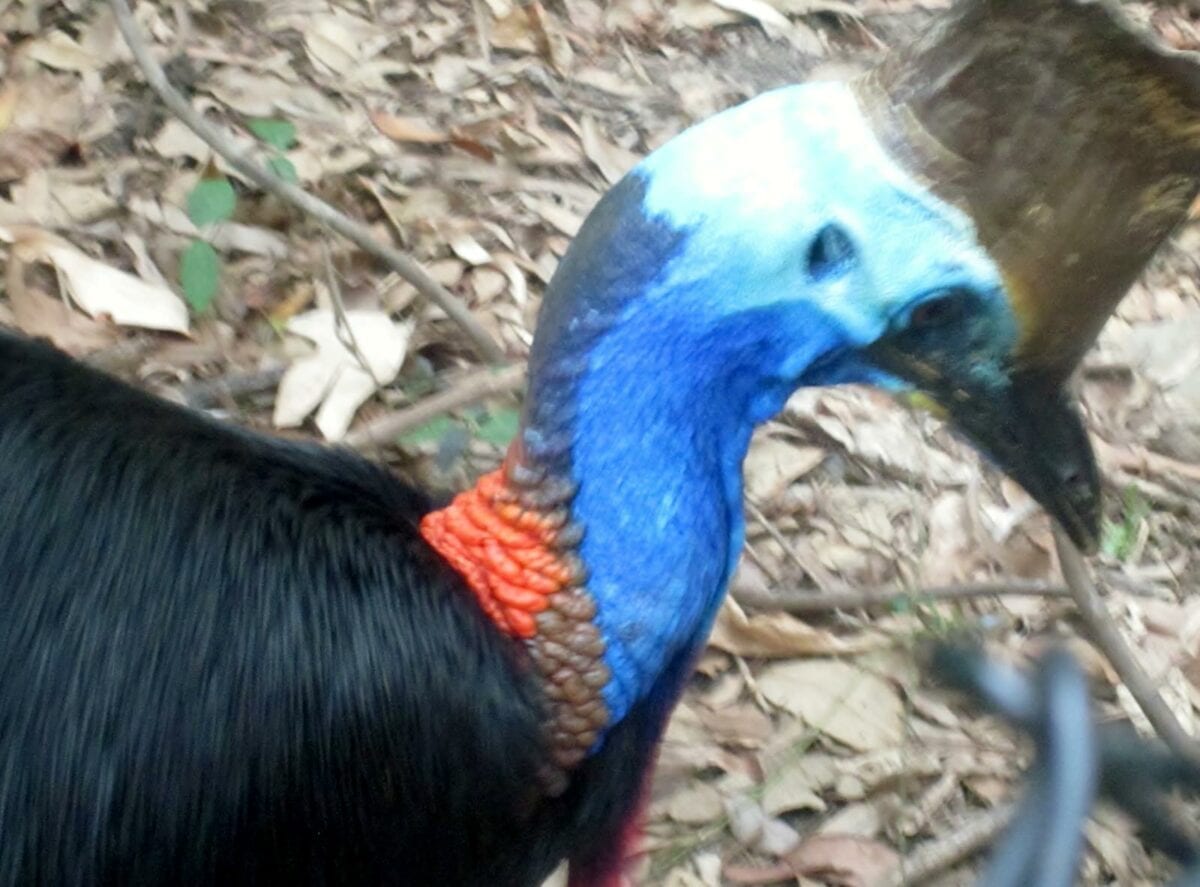 The Southern Cassowary is a big bird about the size of a turkey. I wish I had better photos. We saw them along the side of the road. In Australia, Cassowary warning signs and saltwater crocodile warning signs are posted along the roadside, the way warning signs are posted in the States.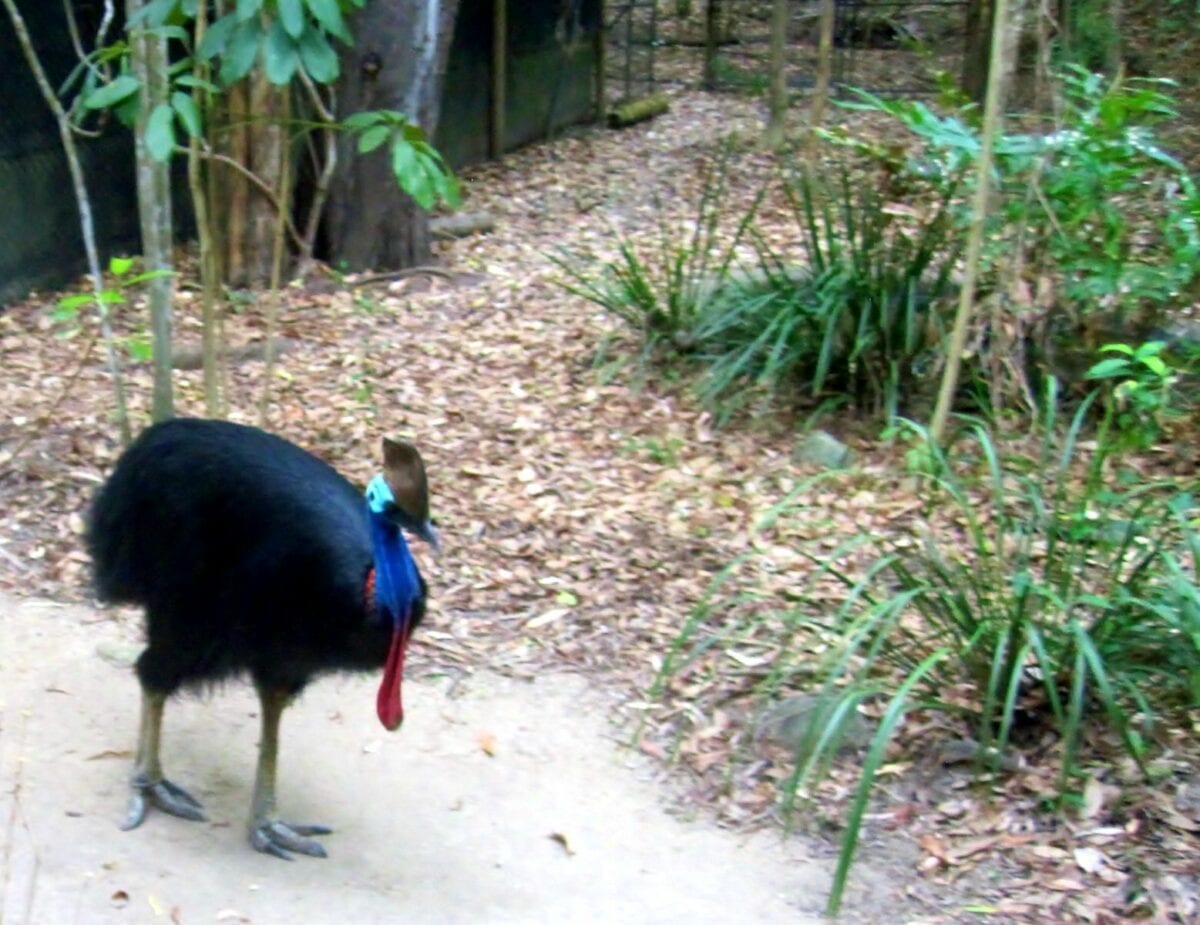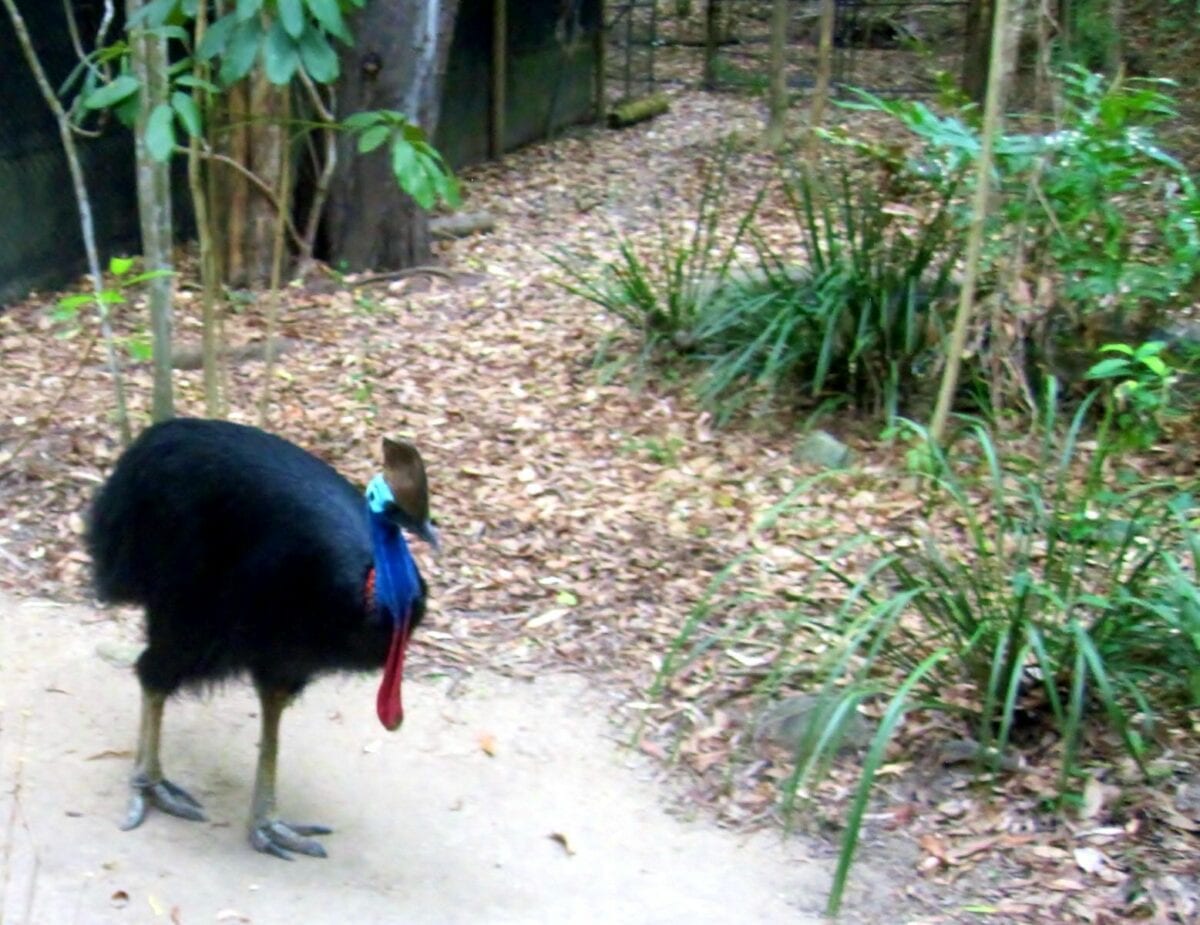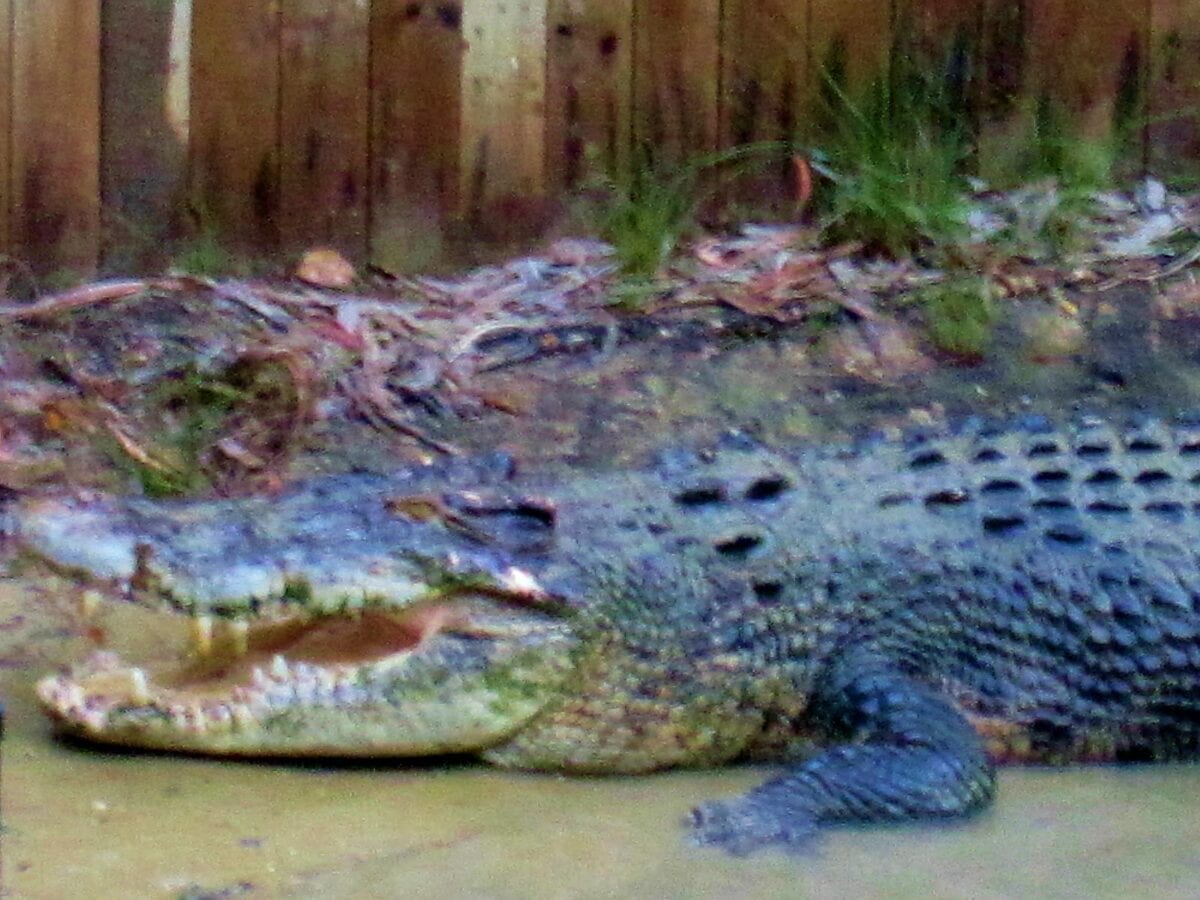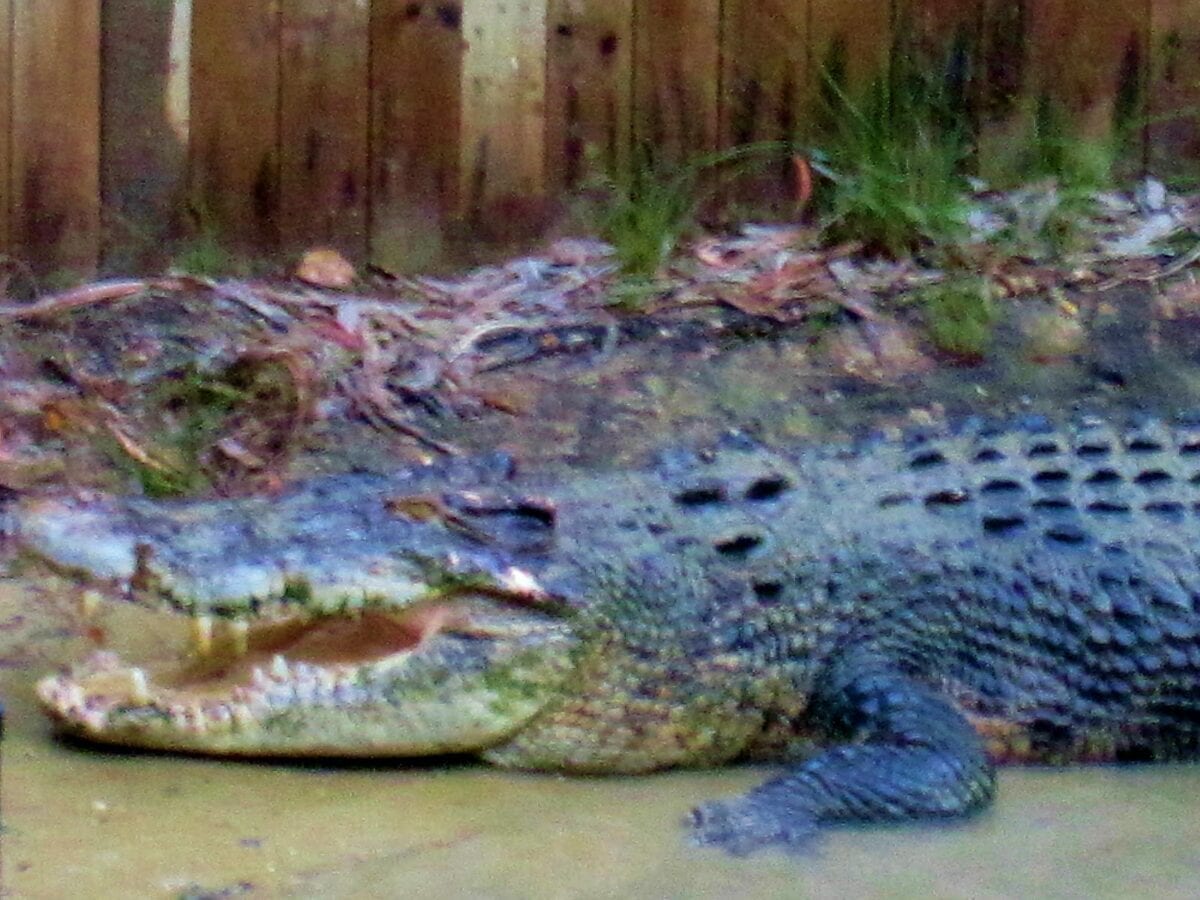 Again — sorry for the out of focus shot! But Dangerous Crocs are there too.
The most dangerous Australian animals are
Box jellyfish
Honeybee
Irukandji jellyfish
Bull shark
Eastern Brown Snake
Saltwater or estuarine crocodile
Sydney Funnel Web Spider
Blue-ringed Octopus.
Australian Animal on Holiday
The most dangerous Australian animal maybe the person I was meet at the airport. Heath showed up drunk to meet me. If you want to get turned off by drinking, be meet at the airport at noon, by a man in shorts, unshaven, unshowered, with a plastic grocery bag full of God knows what, stammering and stumbling because he has had seven 'pints'.
It was not a pretty scene.
He was supposed to be the designated driver. Why was Heath the designated driver? He was the driver because in Australia like England, they drive on the other side of the road. Driving here was on the wrong side for an American like me. Driving was not happening if I was going to be doing it! Drinking and driving weren't happening if I was staying.
Driving was not happening!
Once sober, both of us, solo travelers, had to find a solution. After all, we were no longer solo but traveling together or not traveling. We could still vacation and we could have fun but sobriety was mandatory. To support the sobriety challenge, we both weren't drinking.
Drinking in Australia
Not drinking in Australia is a big challenge, because, everyone drinks, everywhere. It's just part of the culture. For some jobs in Australia, they breathalyze workers when they go to work. Heath had one of those jobs. I believed we could follow the plan.
So the new plan was made. We agreed it was best.We agreed on our no 'drinking' option B plan and the vacation went forward.
Does this mean he was never going to drink? Hopefully. I was happy not to drink.
A quick flight from Sydney to Queensland brought us to our departure point.
With a car secured, a happy sober Australian designated driver, I felt cautious as we went off to the visit our first destination. We were headed to my ultimate dream destinations, Magnetic Island, Mission Beach, the Great Barrier Reef, and the Whitsunday Islands!
~~~~~~~~~~~~~~~~~~~~~~~~~~~~~~~~~~~~~~~~~~~~~~
What would you do – you just traveled 14 hours to be in Australia for three-plus weeks?
Here is a feel for the day with Heath and me in Istanbul before the protests hit.
Copyright © 2023 Capetown-Rio, Inc. USA. All rights reserved. Republishing is allowed only with written permission. All photography rights on this page belong to Capetown-Rio, Inc. and the author. Do you have a question, business proposal, or speaking opportunity? Please contact me here.