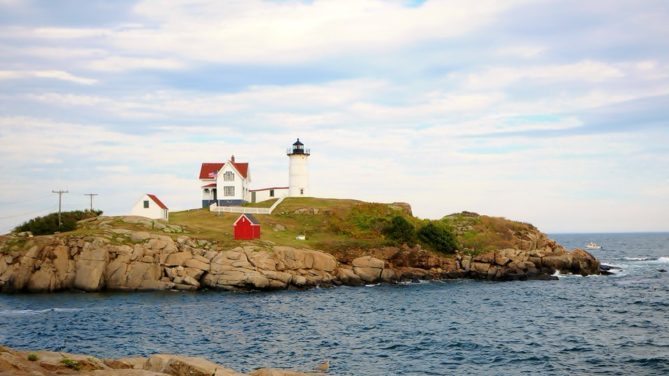 Maine
All-American York Maine, Family Travel Tips
By
|
Call this is an All-American town! From old ice cream stores to hamburger joints, to surf shops, York Maine is a blast from my past and my childhood. Welcome to York Maine – here are my All-American York Maine, Family Travel Tips.
When I arrived, my daughter and I walked down the street to check out the little town. The beach was everything I remember as a child. York is familiar because my family used to vacation on Cape Cod. And the small town reminded me of the villages found on the Cape. York is similar to the Cape, because of the oceans smell and the ice cream parlor, the friendly staff and of course the beautiful beaches. Yip, I was transplanted back to my childhood.
Perhaps, York is as beautiful as anyplace, I have seen. Beachy – yes. Old fashion – yes. Safe? It is super safe. I decided to write about York, Maine to give my Solo Travel Tips, Family Travel Tips, and impressions. First of all, it's the perfect All-American vacation location for family travelers, solo travelers, and romantic couples.
My suggestion is if you want to see America, don't go to Washington DC, New York or Miami, Florida, come to York Maine. Nowadays, we long for safe streets, cheap eats for the foodies, and the relaxed lifestyle. Hands down, this is the place that has all of those characteristics.
York Maine, All-American Family Travel Tips
We were ready to take off from DCA Washington DC airport to Boston and then drove to York. It took a little over an hour to drive from the airport to York. We went to York because KC was the matron of honor in her best friend Marissa's wedding. I was the designated babysitter for Hudson. So off we went to All-American, York Maine, and found some Family Travel Tips.
Because our family likes to travel, we will be teaching Hudson to be a great traveler at a very early age. Someday, he will have to learn to carry his bags. His mom, KC, did that when she was a toddler. KC even carried her skis to the slope when she started to ski. My first tip: Is teach your kids to be
Tip 1 – Teach your children to be good travelers by carrying their gear. In our house – If my kids didn't carry their stuff, they didn't get to go skiing or where ever we were going.
Tip 2 – We are going to break Hudson in early on the best ways to travel. – The best way to go means to travel light and pack light so you can carry your stuff.
Tip 3 – Bring a first aid kit. You never know when someone will get too much sun, a sprained ankle or wrist. Bring plastic pages for icing, Don't forget to bring two sizes of ace band-aids. Bring, Tylenol and Ibpropean for pain. Don't forget to bring cold sore medicine if you are prone to them. Last, but not least bring Benedral for allergic reactions including too many mosquito bites.
York – All-American Town

Old Fashioned Shops
Hot dogs, french fries for breakfast, yummy shakes, huge ice cream cones, hamburgers, and basic cheap eats and make this All-American.
Flags are Everywhere!
On most of the porches, both businesses, and homes, you will see American flags flying, and patriotism is on display in this All-American town.
Long Beach lines the Street
Local Friendly Police
York is the perfect place to get away from the crowds. I had a great time forgetting my everyday life, relaxing and enjoyed the change of pace. York Maine – The All-American town is the place to go to chill out and read a book.
Copyright © 2023 Capetown-Rio, Inc. USA. All rights reserved. Republishing is allowed only with written permission. All photography rights on this page belong to Capetown-Rio, Inc. and the author. Do you have a question, business proposal, or speaking opportunity? Please contact me here.