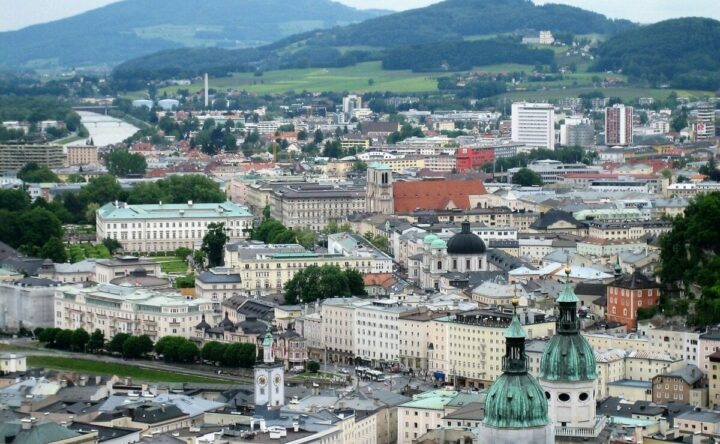 Austria
Love History, Music and Mozart? Visit Salzburg Austria
By
|
Visiting Salzburg Austria wasn't part my original travel plan. My trip to Salzburg happened because I was traveling alone for work and had some extra time. My work trip took me to Frankfurt and then to Munich. while in Munich I took advantage of the long weekend and went to Salzburg. This medieval city is the perfect designation for all things Mozart.  The town has a historic UNESCO World Heritage city center.  Salzburg's historical significance is because it created wealth for the citizens and especially the Bishop-Princes rulers because of salt and Mozart. Salzburg Austria is one of my favorite destinations.
Walking into Salzburg Austria
I took one of 35 local buses to Salzburg from Munich which took about an hour and a half and a seven-minute walk from the bus stop into town and Salzburg, Austria. The landscape is pastoral and picturesque.
It is a step back into history and a beautiful, well-organized town with great pastries!
Take the Underground Salt Mine Tour. You can see the salt mines by taking a walking tour and underground boat ride.
Inspiring – Mozart and Music
As I walk across the bridge, leaving Germany, I enter Austria. The old checkpoints used to be the town's point of entry before the creation of the European Union. Now, the checkpoint controls immigrants and immigration.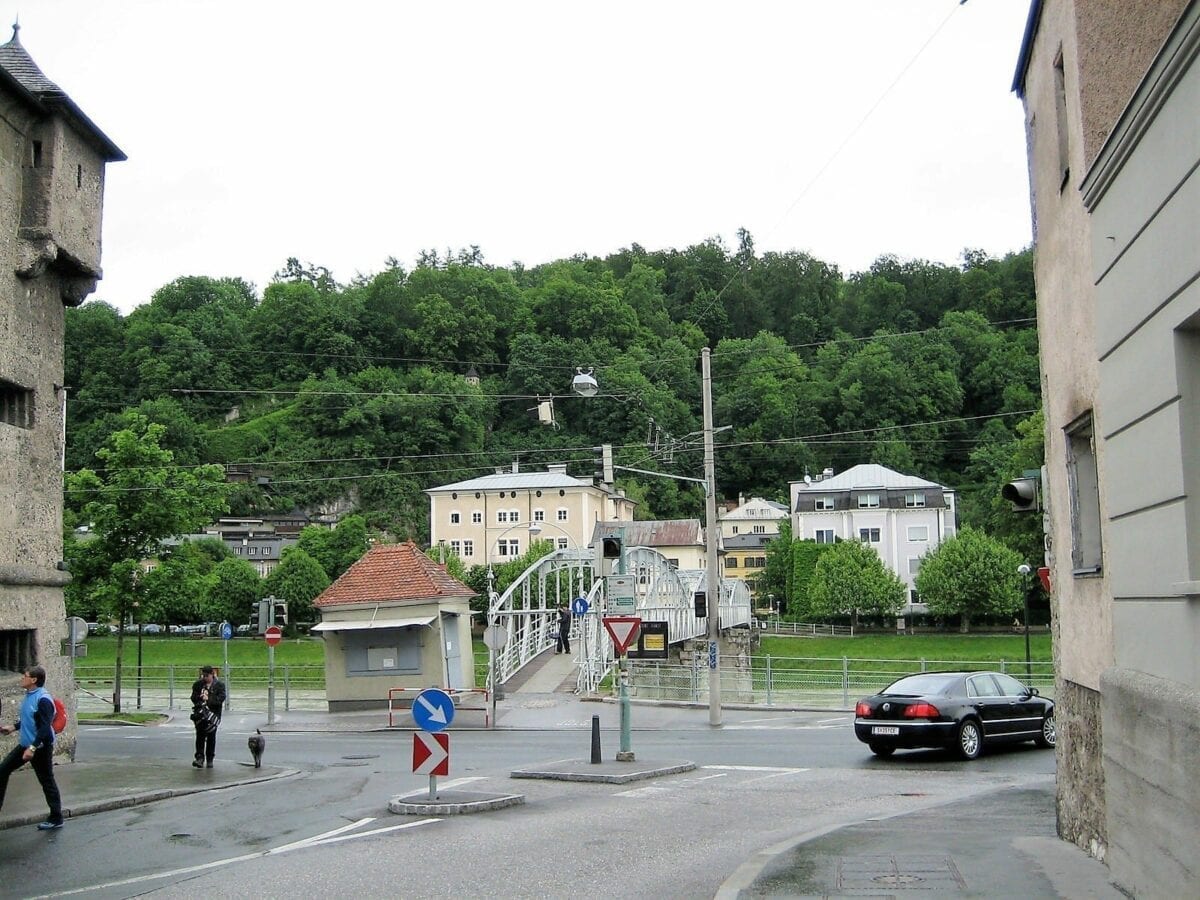 The castle on the hilltop overlooks all Salzburg Austria, Mozart Music and me.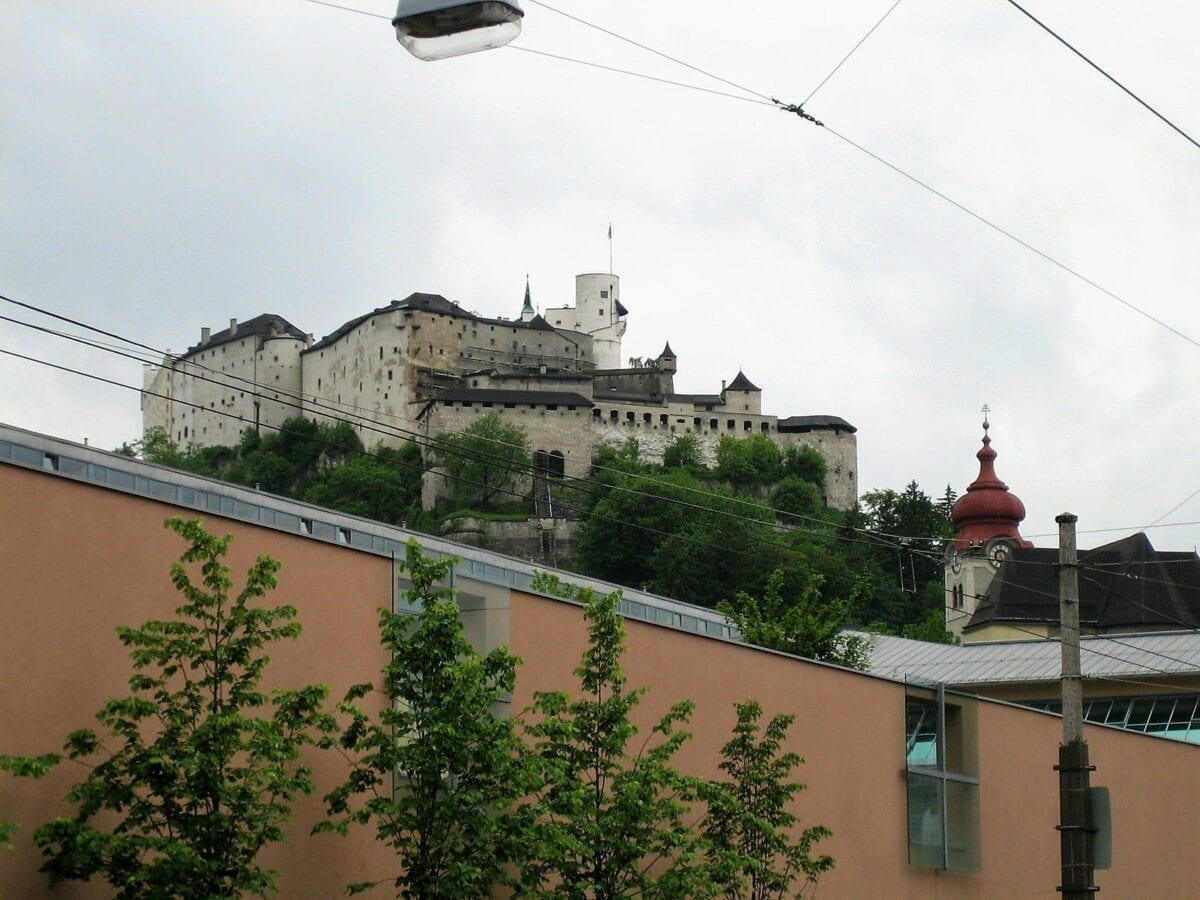 Quaint small shops with local merchandise line the charming streets.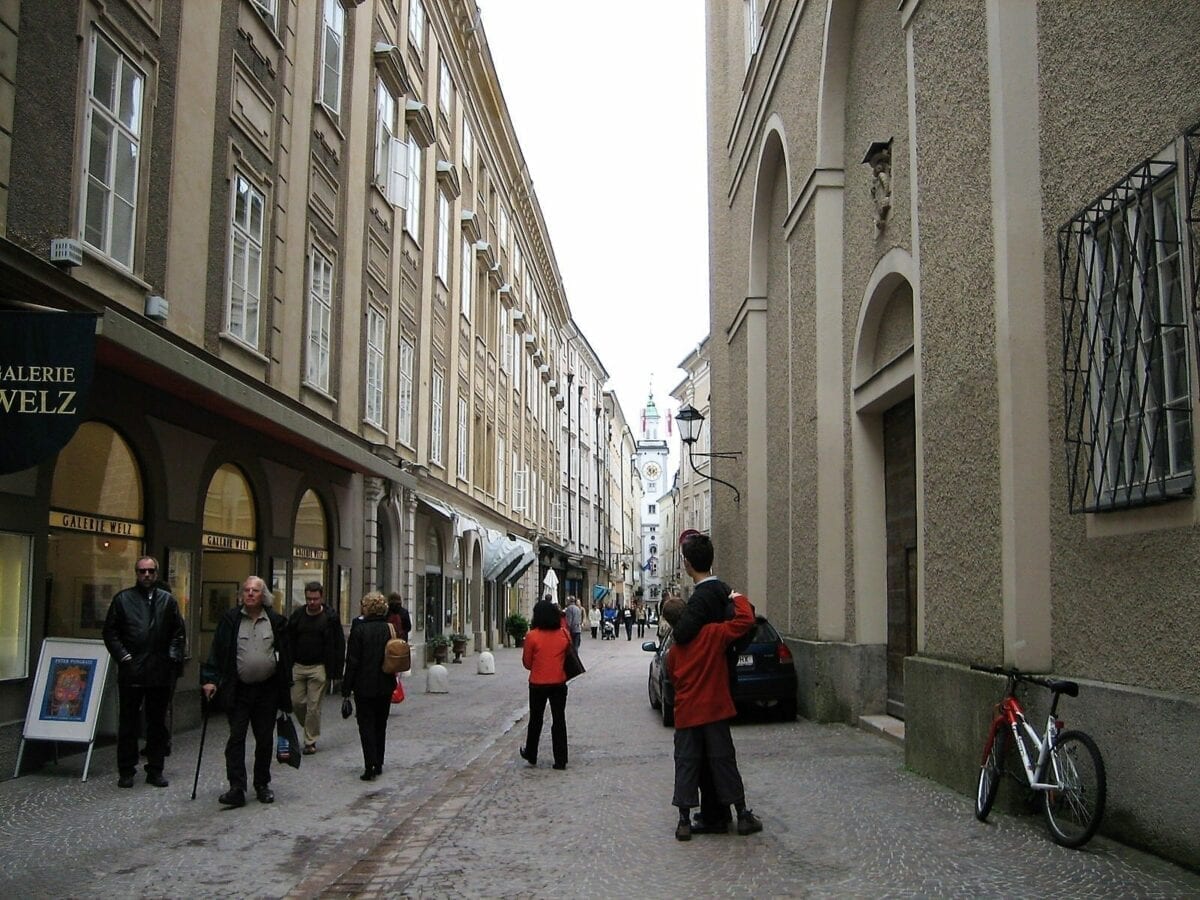 Walking to the castle through the charming streets and covered portals, is serene and very romantic, even if you are traveling alone.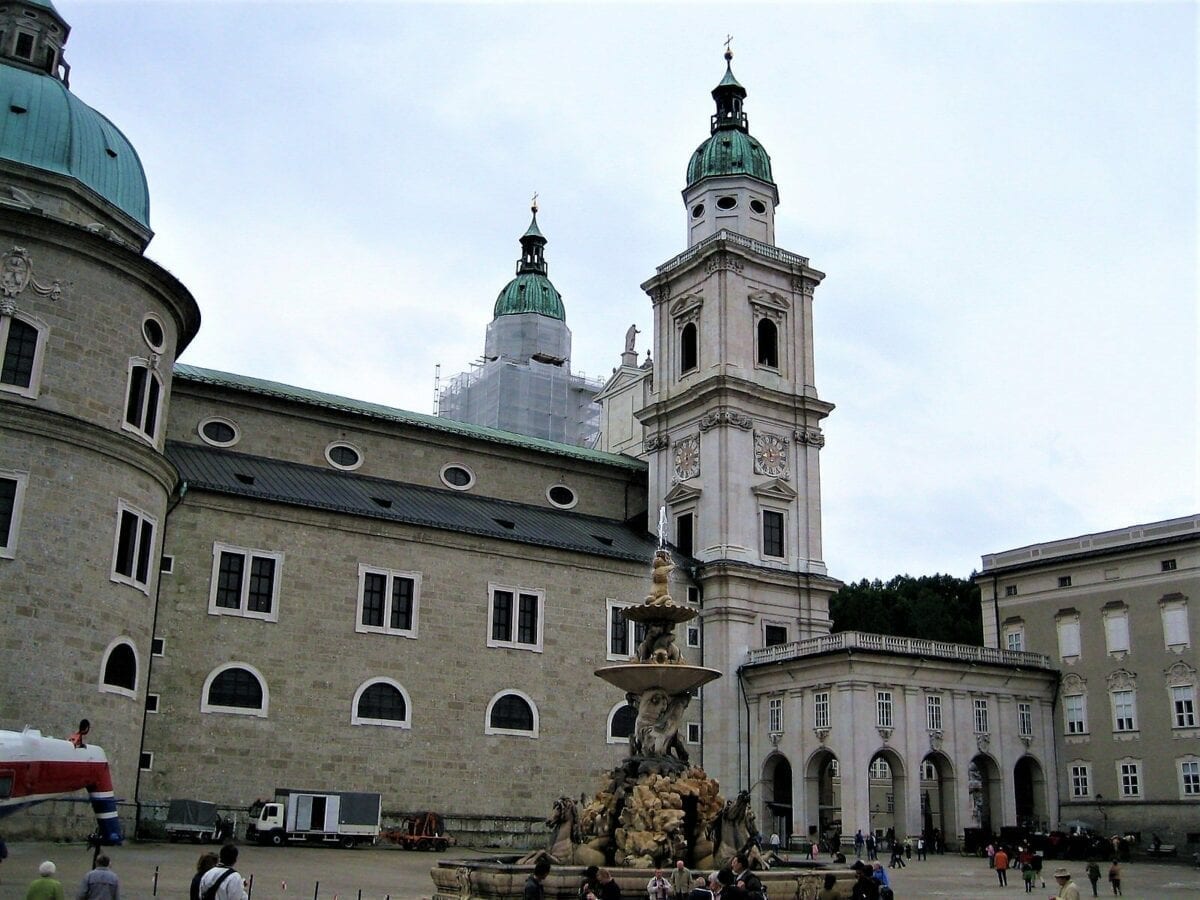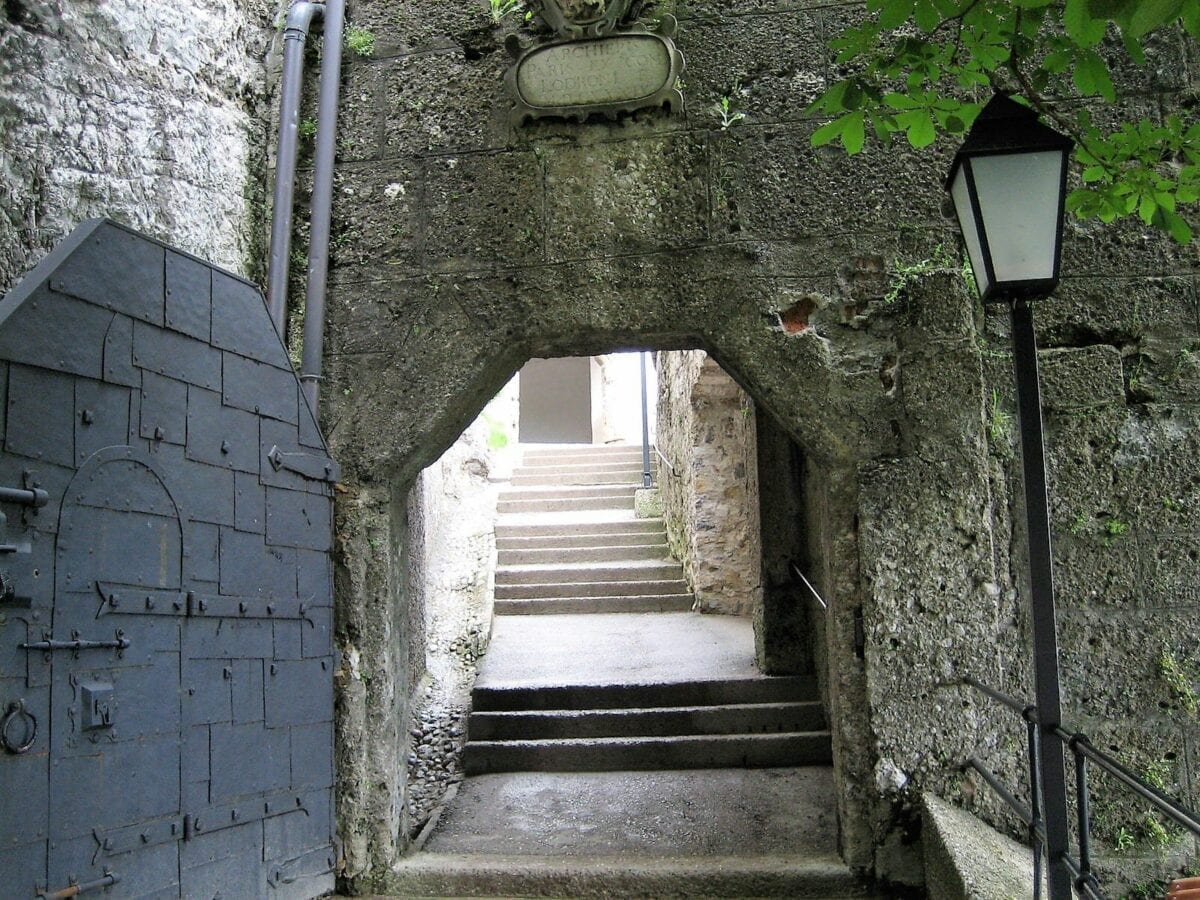 The massive original doors guard the Bishop-Princes residence, church quarters, and the stockpile of salt that made them wealthy.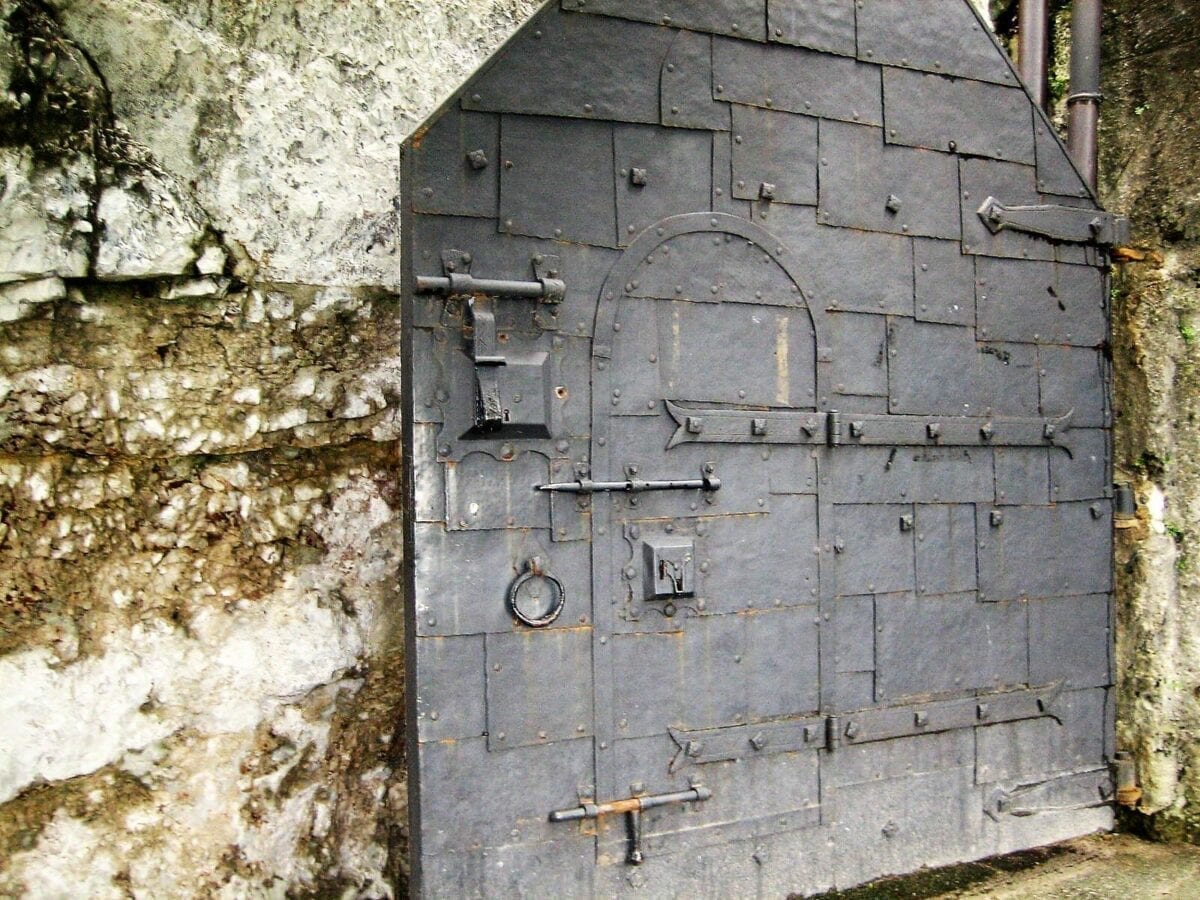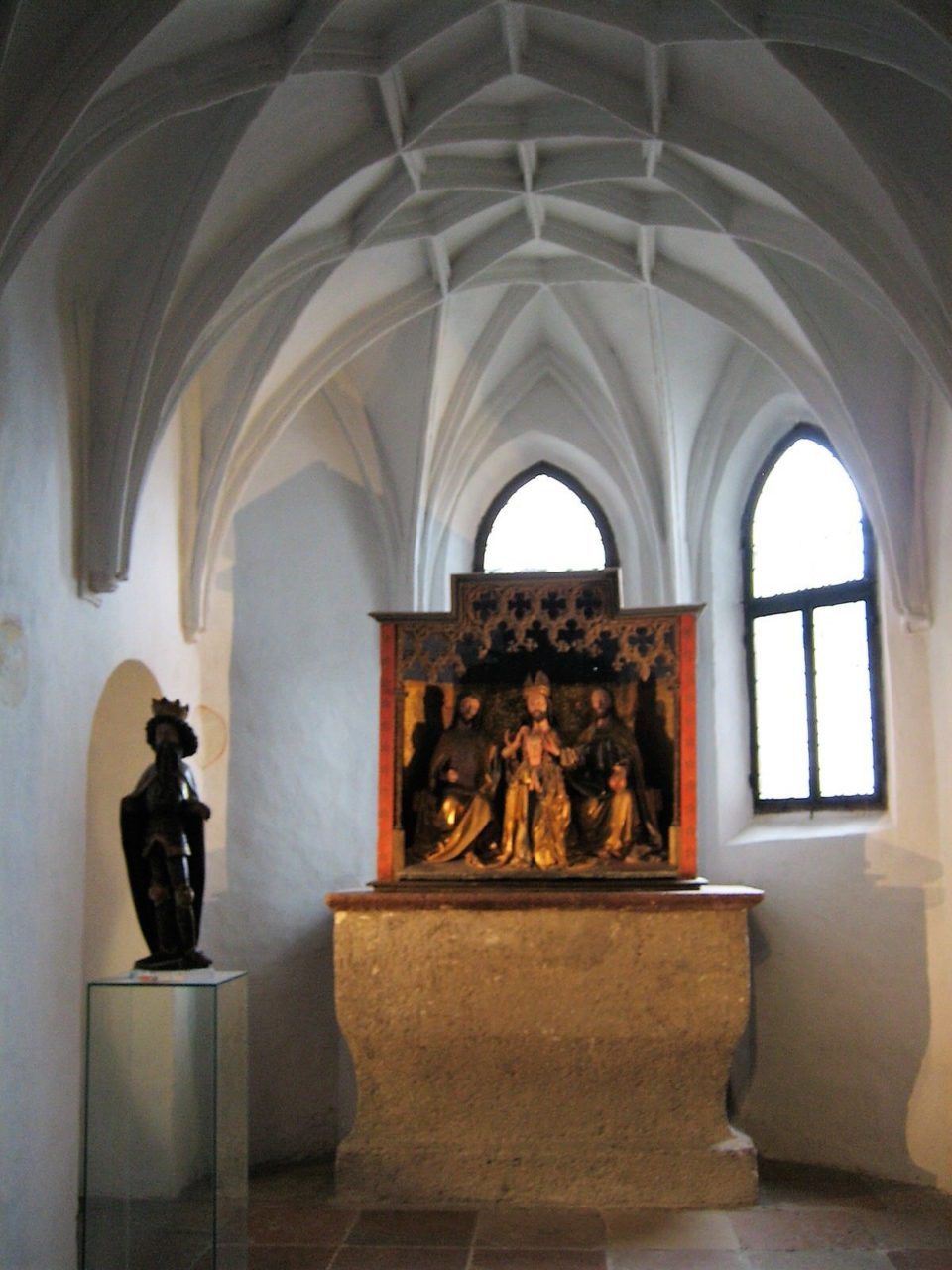 Below is the original sanctuary where the Bishop-Princes worshiped.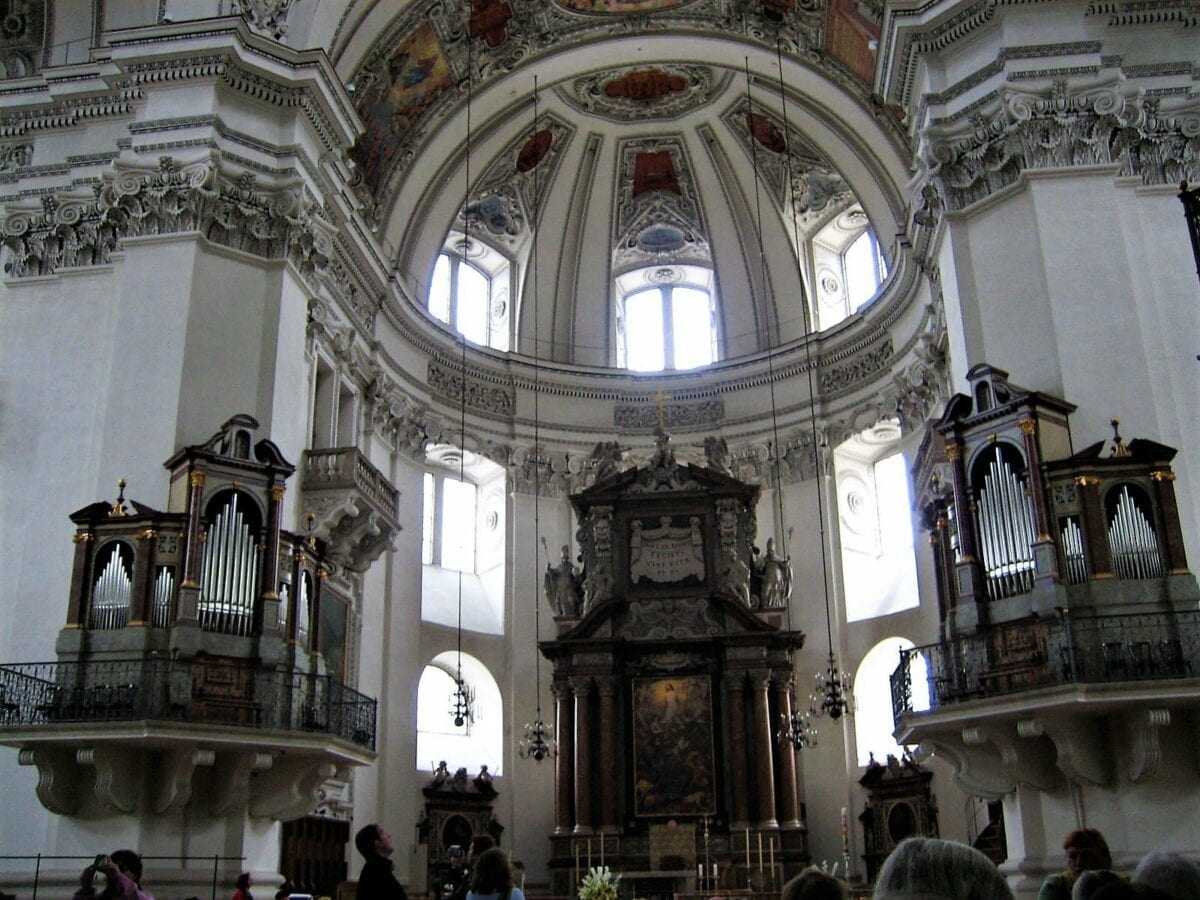 Hilltop Vantage Point
On top of the hill, I saw the expansive, surrounding landscape, and realized the strategic value of this castle. Its unique view provided cover for the Bishop-Princes. The salt stockpiled made the Bishop-Princes wealthy. The wall and garrisons guarded their wealth. Always out of sight, the salt safely protected, was the currency of trade.
Salt
The fort is designed to protect the salt stockpiles. If intruders entered, they would be immediately seen by the guards who greeted them with weapons and jail time. Prisoners detained here before trial lived in dungeons. Therefore, because of this fortification, pillaging the town or salt supplies was next to impossible.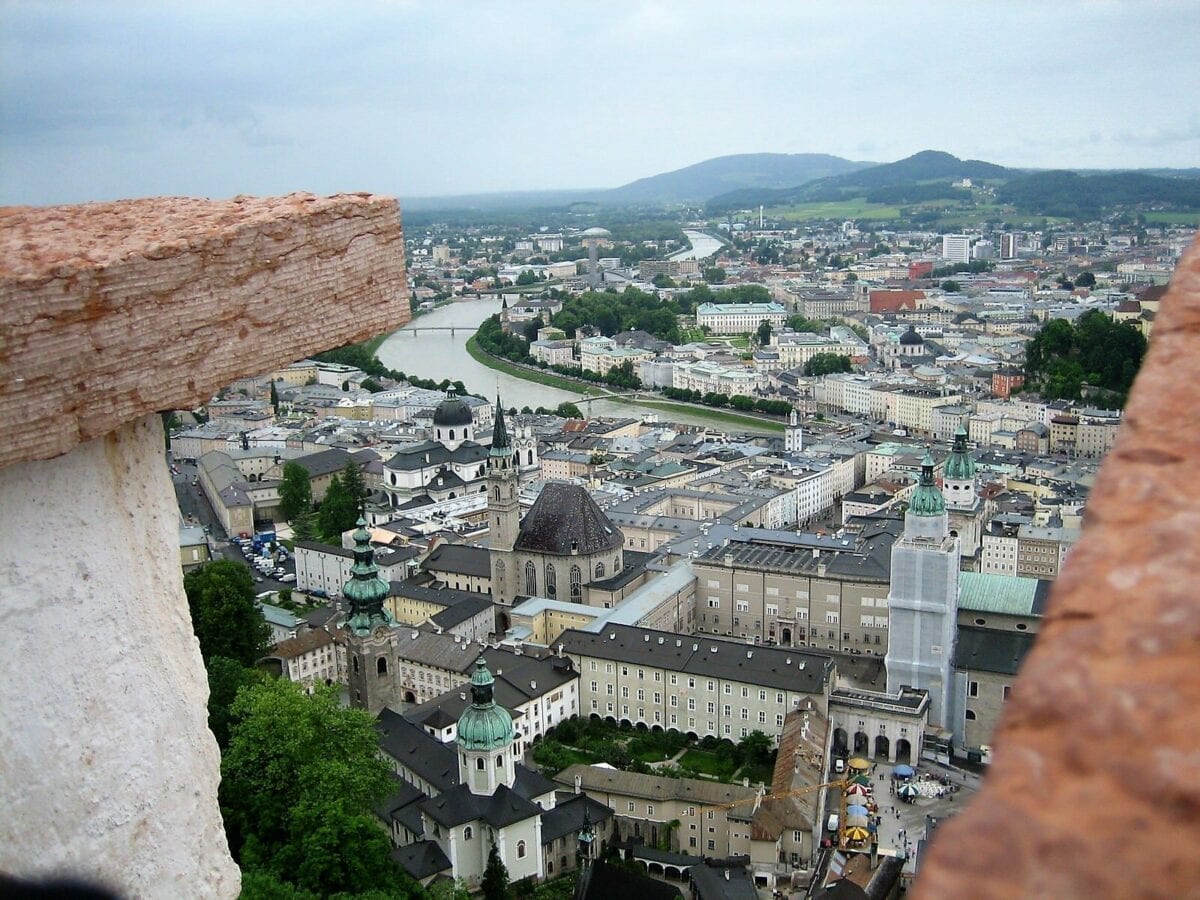 Salzburg is an inspiring destination that doesn't look real. Its beauty is unforgettable. I felt like I was in a fairy tale here because the town is beautiful, the music glides through the streets as if I was on a movie set.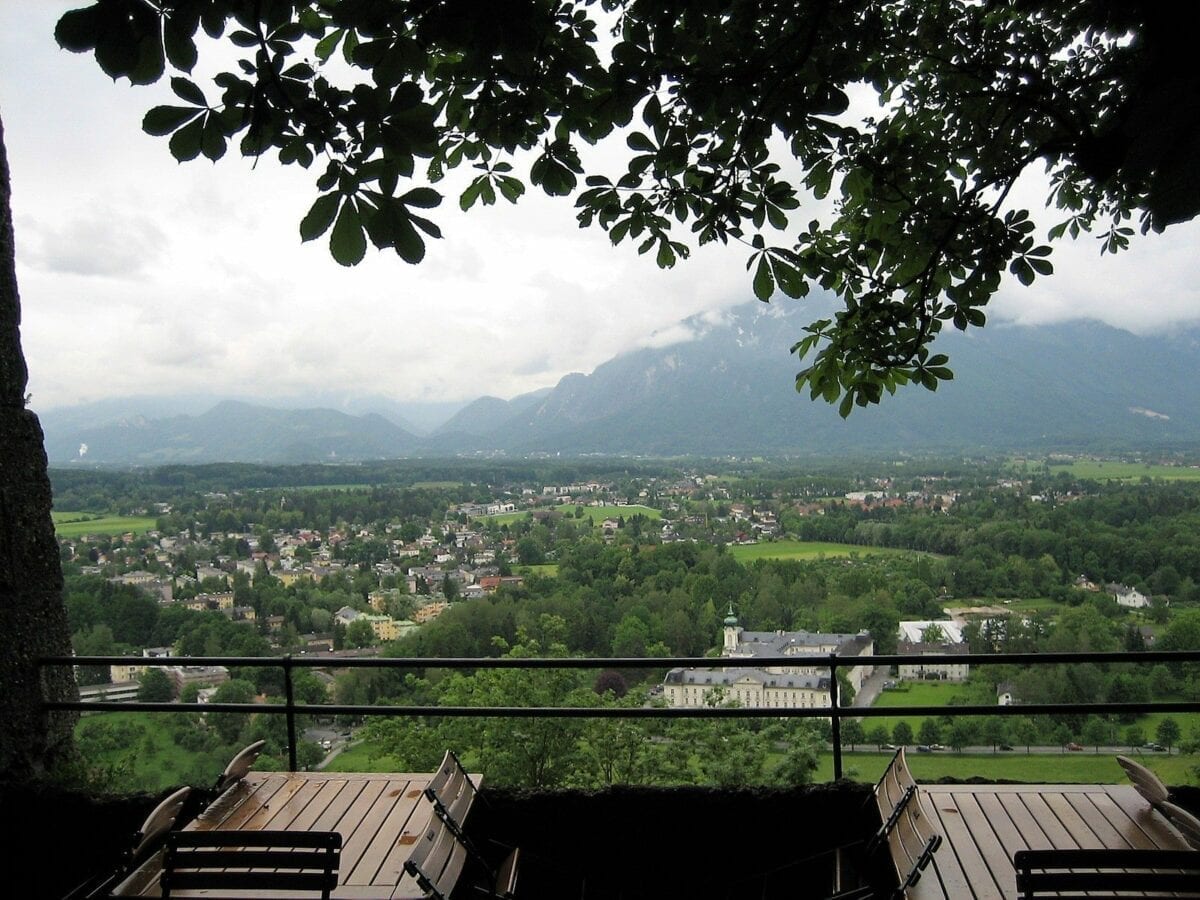 You will find dining spots with magnificent panoramic views, serving local food and beer, pastries, and other tasty treats. Everyone loves the ambiance of Salzburg and Mozart's music which fills the air.
Mozart
Last but not least, Mozart himself. As I came around the corner, I bumped into this statue of Mozart.
If you visit in the summer, Salzburg has lots of festivals celebrating Mozart's birth and music. As a tribute to him, on the street his beautiful music charms visitors. In the summer there are daily concerts in the square. Shows throughout the season offer the tourist or locals a variety of venues to choose from depending on your taste and budget.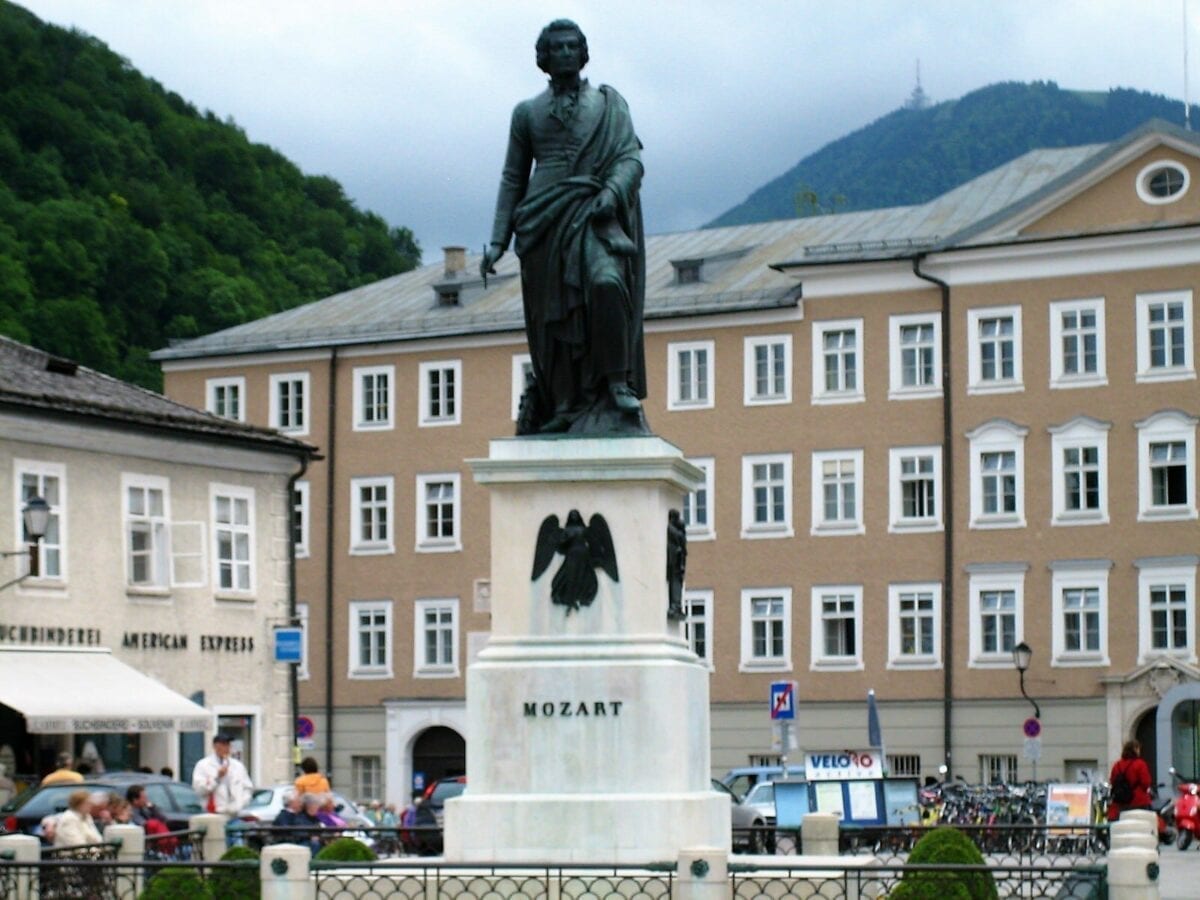 My Realization
What inspired me the most about Salzburg is the city is all about Mozart and his music.  I haven't been to a town that is so dedicated to one person.
Mozart's hometown, historians say, made him who he was. Truthfully, I almost missed seeing Salzburg. Therefore the one thing I took away from this trip was I need to do more research before I go. Sometimes like this time, my journey determined what I saw.
Tips for Travel Planning
When I'm going it alone without the pressure of other people, sometimes I get complacent and miss the most critical aspects of the town. I knew Salzburg is a famous location. But honestly, while I was in Salzburg, I had a big a-ha moment which was I need to plan more. I need to embrace travel planning. Before I go or you go, my advice is, do a little planning. If you don't, you might miss the obvious and some extraordinary world sights.
Usually, my planning mistakes are recoverable. However, I can learn from my traveling errors and do. Below are some tips I try to keep in mind when travel planning:
Always ask the hotel or visitor center for local tips and travel resources.
Find the easy way to do travel planning by reading blogs, googling the location and ask your friends. You can do this even as you arrive, it doesn't need always to happen before you get there but do a little planning. Ask for help.
Find the easy way to do it for you
Here is a post about being a good tourist. It might make your trip more fun.
Copyright © 2021 Capetown-Rio, Inc. USA. All rights reserved. Republishing is allowed only with written permission. All photography rights on this page belong to Capetown-Rio, Inc. and the author. Do you have a question, business proposal, or speaking opportunity? Please contact me here.