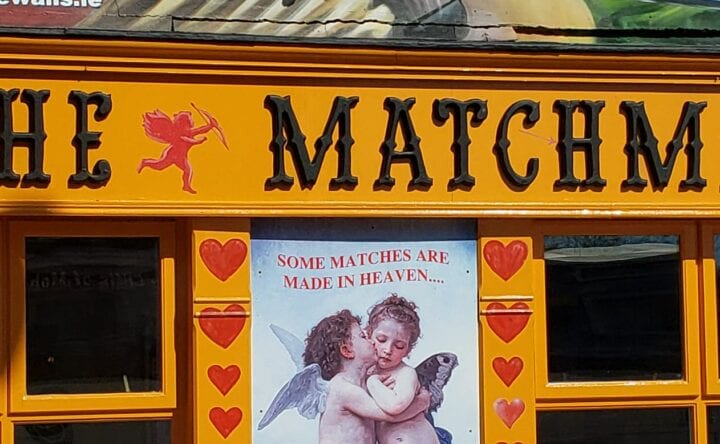 Ireland
Be My Valentine, Lisdoonvarna, Ireland: An Irish Matchmaking Town
By
|
On my trip to Ireland, I discovered a town called Lisdoonvarna. What made it one of the most romantic places I visited is it's an Irish Matchmaking Town. Would I have any luck in Lisdoonvarna, Ireland, finding my match? I went, but unfortunately, I don't see a match. However, the townsfolk say if I come back to the festival, I'll be guaranteed a match, according to the founder of the festival.  The festival timing won't work for me this year, but I took a chance since the Irish are known for matchmaking.  I certainly wasn't lucky on Match.com, Our Time, or Fitness Singles.  It must be time for the magic potion.
Lisdoonvarna, Ireland, an Irish Matchmaking Town
Most people know, I am a single, solo traveler. I travel solo because it is hard to find someone who wants to travel when I can go. Or if they can go with me, they change their minds and decide not to go at the last minute. My problem or experience is not uncommon. Lots of people tell me they face the same challenges.
Since I can't find anyone to go on my trips, I go instead of sitting home and waiting. Waiting for someone to make up their mind, or to come out to play is very frustrating. We have all experienced it is hard to find a travel mate! This year will be even harder because of the coronavirus. I am going to travel less internationally and probably less overall because of the virus. I added a few unedited travel videos instead on my Youtube channel. Watch my Youtube channel and look for more announcements to come.
Now ideally, I will find a travel buddy who loves to travel and hike as I do. Then we can go together. That would be perfect. We don't have to do everything together, but we should be compatible. I'm not lonely without this buddy, but, at times, it could be more fun to have a buddy or partner.
Interesting Irish Matchmaking Town
Since lots of people can't find a match, let alone their perfect match, let's explore the Irish Matchmaking town and festival. It's a big enough event. You'll find a place to rent an Airb&B for the festival.
The local Irish bus system will take you to the festival in Lisdoonvarna, Ireland. You won't need a car while you are there, the town is small. Not having a car is wise because there is a lot of drinking during the festival. Since DUI laws are strick in Ireland, it's best not to drink and drive.
Here are the drinking and driving rules for Ireland.
If you have a car while in Ireland, you can drive to Lisdoonvarna and enjoy the quaint towns along the way. After you find your match at the Irish Matchmaking Town, you can take your love on a drive in the Irish countryside. Remember, cars are not required for this adventure.
People come in from all over the world to join in the festivities. I think the matchmaking has a lot to do with drinking a few pints at the bar, coming with the right attitude, and wanting to be found.
Yes, this is a place all about finding your mate. Be ready for a good time, a party, and your perfect mate!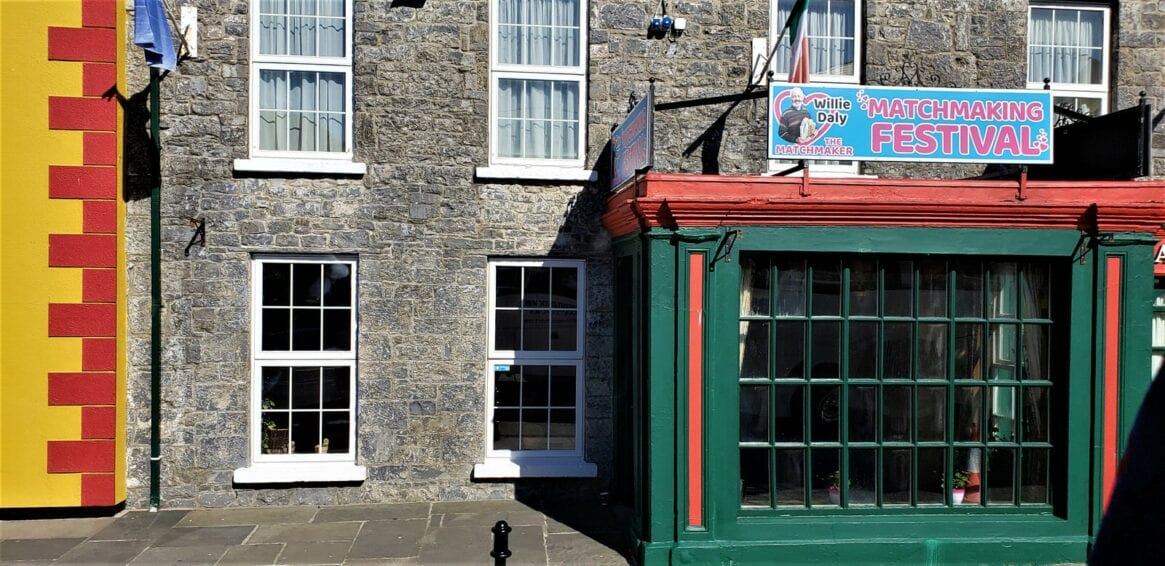 Lisdoonvarna, Ireland
I wonder if I go to the matchmaker festival in Lisdoonvarna, would the matchmaker take these things into account? For me, the perfect match would be someone who loves travel, good nights rest, with comfy bed and pillow in a nice clean hotel, clean is essential. Last but not least, a hotel or bed and breakfast offering a safe, quiet environment is also crucial. By the way, I love to eat breakfast at the hotel.
Any good matchmaker must provide the basics in a good match. I hope when the matchmaker finds my match, we have attraction, confidence, and shared values.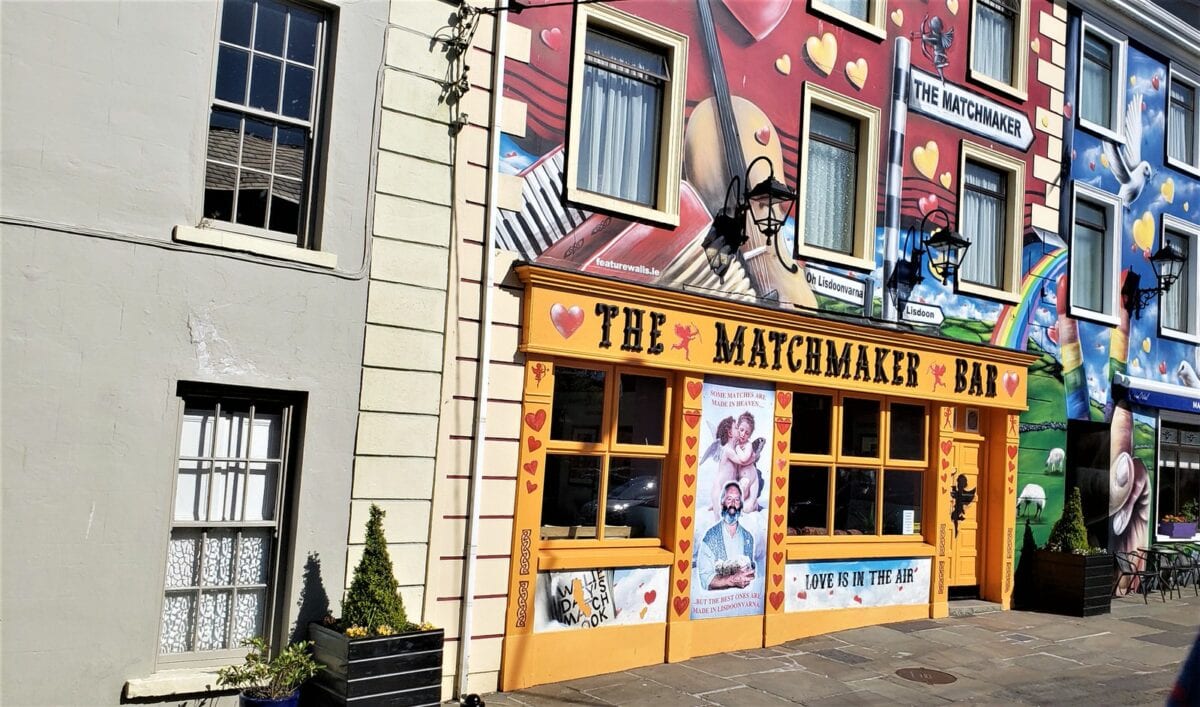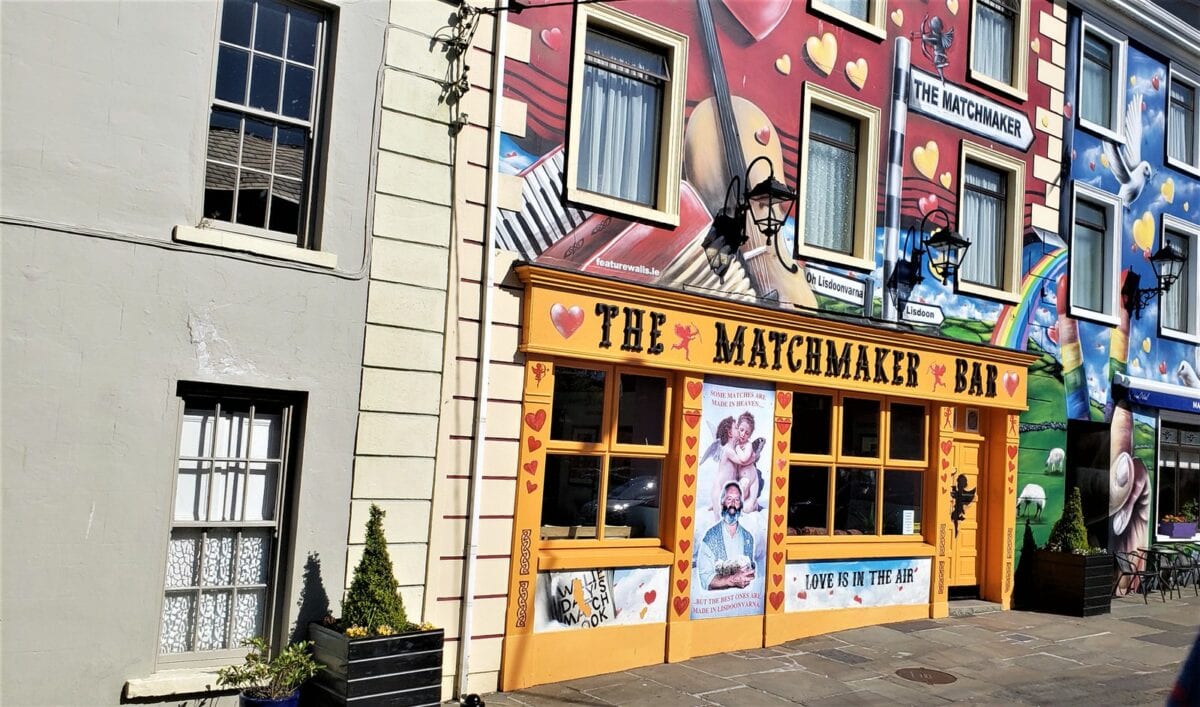 Interesting Irish Matchmaking Town
From my point of view, the best way to meet someone is through the things you value the most in life. Your church, mosque, or synagogue are an excellent place to start. If you volunteer, you'll meet the perfect match there because you share the same values.
Come to the matchmaking festival in Lisdoonvarna, Ireland, if none of those ideas work. Let the local matchmaker find your perfect match!
While you are in the area, go to Galway, Dublin, or walk along the beach or streets in small towns. You might find your perfect match in the places you least expect to meet someone. The people you meet when traveling are probably a lot like you. Traveling is a natural people filter. The people you meet while traveling will be a lot like you. Perhaps my best advice is to get out of your house. You won't meet anyone sitting on the couch. If you get out more, do the things you love, you'll find your right match, they might be next door, or even at a meet-up hike, or a walk.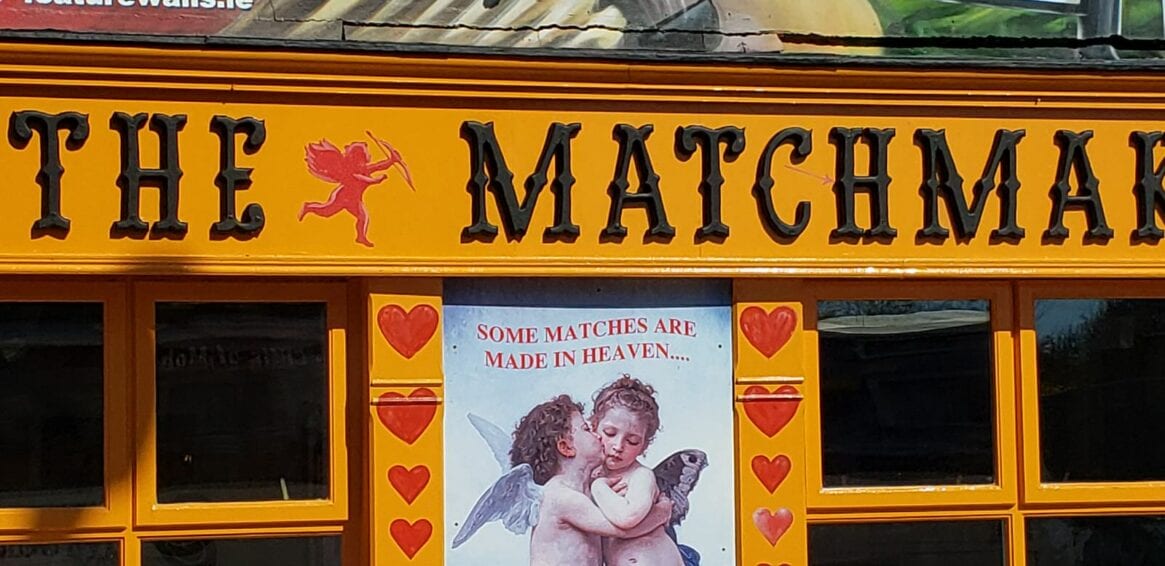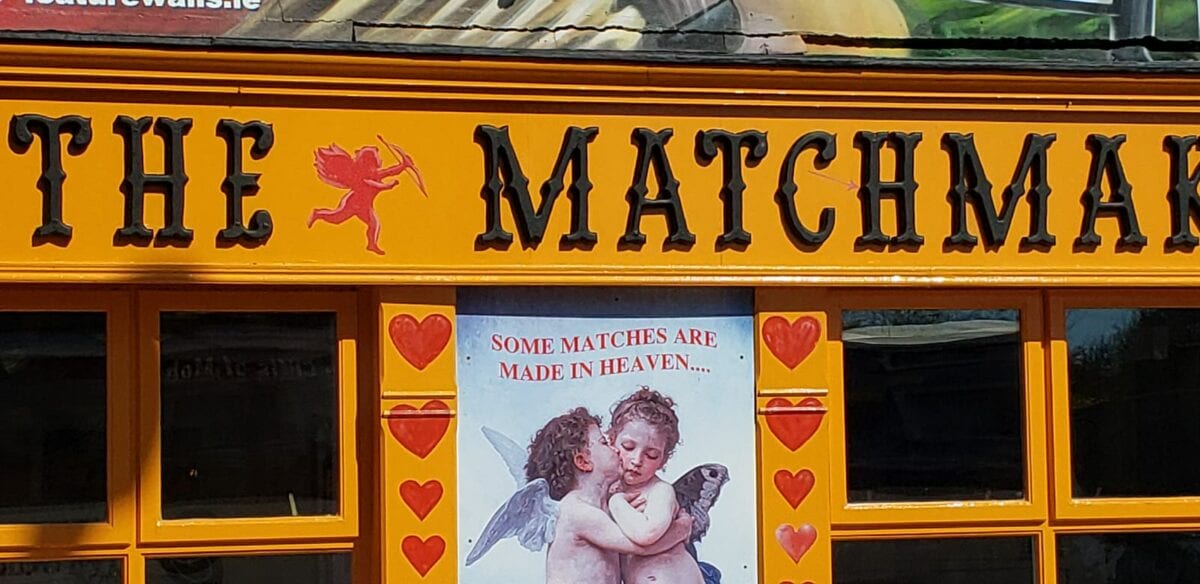 Enjoy this adorable town, which is quintessential Ireland. Will you be my Valentine?
Travel Tips:
Here is the Camera Bag I took and what's in it.
This detailed list of Travel Essentials is for planning your next trip.
Amazon Store – what do I buy for travel – it's all here in my Amazon Store.
Copyright © 2023 Capetown-Rio, Inc. USA. All rights reserved. Republishing is allowed only with written permission. All photography rights on this page belong to Capetown-Rio, Inc. and the author. Do you have a question, business proposal, or speaking opportunity? Please contact me here.