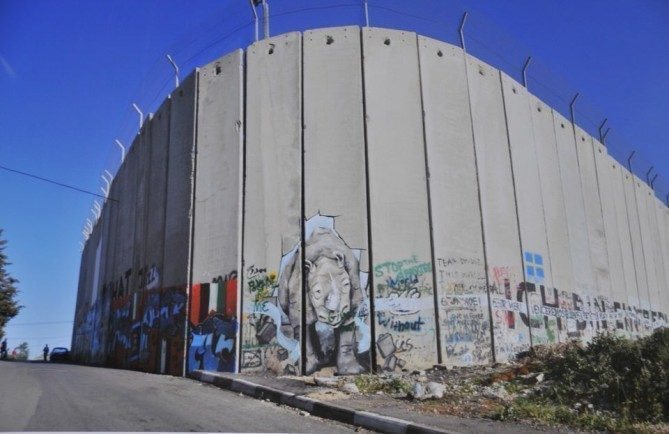 Feature
Memorable Drive to Hebron Palestine
By
|
My drive through Bethlehem to Hebron, after visiting the Church of the Nativity in Bethlehem was memorable. We went to Hebron to see ancient Tombs, the market, a community service organization. When we are done seeing the sites in Hebron, we will return to Bethlehem to meet with a local family. Bethlehem is a typical town in the area, it is surrounded by a Giant Wall that divides the city, streets, and communities. But for now we are heading to Hebron Palestine.
Drive to Hebron Palestine
Unfortunately, Hebron is different from most cities in the world. The massive walls divide the community. Walls like this are unique to the region and just think soon the USA will have walls like this. I couldn't help but feel sad, that world now has walls. The Great China Wall kept invaders out. We are keeping out people not invaders, but some think these people are the new invaders.
Drive on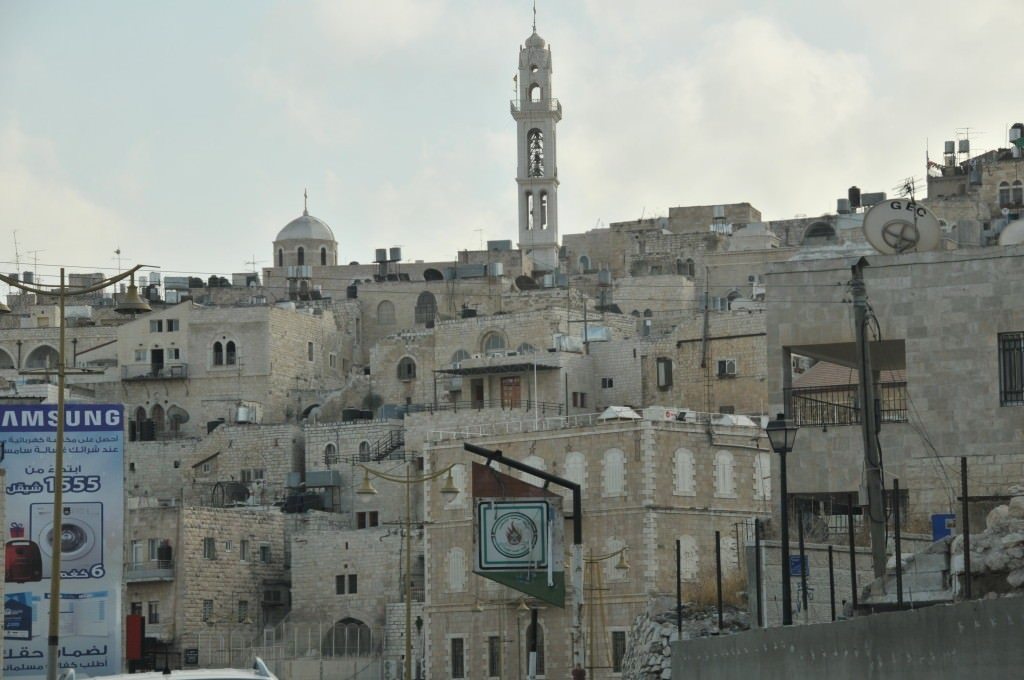 Drive to Hebron – Stars and Bucks – Not the real Starbucks
We start in Bethlehem and drive to Hebron. The first thing I notice on our way to Hebron is an "Almost Starbucks" The knockoff called Stars and Bucks. Being from Seattle, I LOVE STARBUCKS. Starbucks makes me feel at home where ever I go. Starbucks is one of my favorite things because I love iced espresso.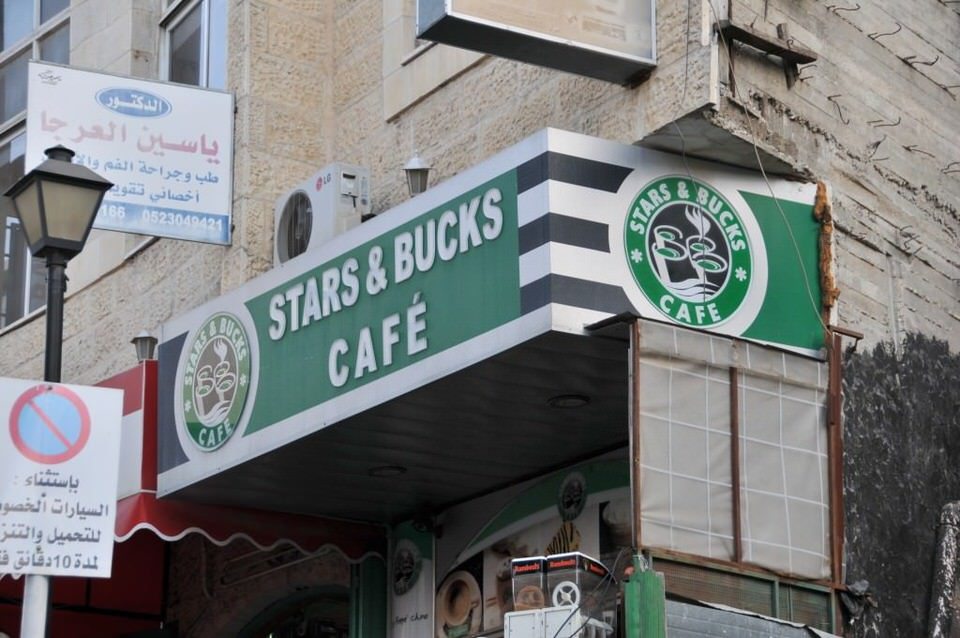 Lifegate Services
Lifegate Services main office is in Beit Jala. It is a Non-government organization (NGO) that provides a pre-school, elementary school, medical services, a women's training center and outreach program throughout the region. Lifegate provides essential services such as laundry and food. If you want to volunteer, this is an excellent volunteer opportunity. It is a place for solo women travelers to visit and where they can volunteer. The community center needs your help in many ways. It's a full-service community center providing medical, social, education and training services. If you want to travel more, consider volunteering for travel.
Lifegate Rehabilitation Center
Lifegate Services serves the refugee community throughout the West Bank. The refugee camp has been here for a long time. Seventy-six years is a long time for a problem to go unresolved.
If you want to give your time and volunteer, Lifegate accepts volunteers and donations.
Hebron seems a little bigger than most towns or villages in Palestine. I don't see as many water storage tanks on the rooftops.
In Hebron, stores sell Samsung products and brands from home. The big difference is at home we don't have a refugee camp in the middle of town. We do have homeless camps and tent cities.
Part of my time is spent with people at the center, meeting local shopkeepers and a family. I am meeting a local family that runs Lifegate Services, a community service organization.
After seeing the NGO facilities and meeting the staff, I am meeting the director's family for lunch. Talk about hospitality this is so generous to open their home to me. I walk through the center and saw very the organization provides essential services. Here are some of the services.
Supports Women's Health and Family Services
Teaching Trade Skills
Trade and life skills at the center taught year round.
Family Run Organization
Great people are managing the community center.
School and Community Center
After our visit at the community service center, I went back to the refugee camp.
Aida Camp Entrance in Bethlehem
Graffiti
Graffiti – Political Message
Supported by the U.N. – Aida Refugee Camp
The U.N. flag flies over the U.N. school at the camp. The children's classrooms are on the top floor, and other things are on the ground floor. Space is at a premium. So ever inch of space is used for multiple purposes.
Aida Refugee Camp
At the Aida Refugee Camp in Hebron, Palestine the U.N. Refugee School and Medical facility people receive care. The windows are covered to protect the children inside. Can you imagine a classroom without windows? Can you believe windows being too dangerous and covering them to protect the children?
United Nations
The U.N. staff car takes people to and from the camp.
Meeting Locals in Hebron – Homes
Not all the homes are makeshift. Some of these homes that were once temporary are now their permanent homes. Recently built homes are modern and stylishly designed. Some homes have gardens and balconies. The families who live here have been here for centuries. Palestine is a difficult, complicated area. By saying that, I oversimplify a terrible situation between two neighbors, especially after the recent bus bombing.
Copyright © 2020 Capetown-Rio, Inc. USA. All rights reserved. Republishing is allowed only with written permission. All photography rights on this page belong to Capetown-Rio, Inc. and the author. Do you have a question, business proposal, or speaking opportunity? Please contact me here.