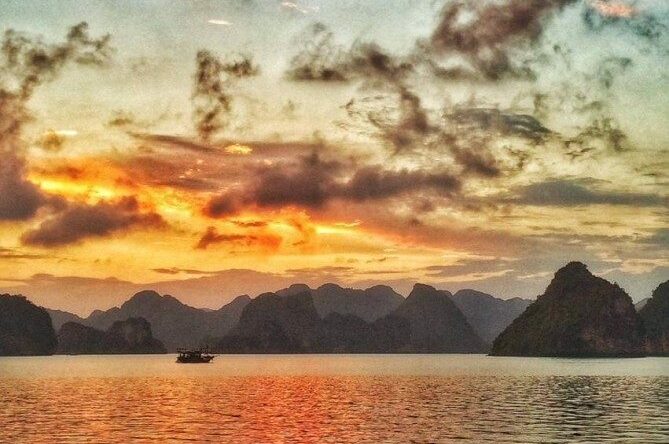 KC Sowers
General Travel Advice
Good to Know About Vietnam
By
|
There are a few things that are good to know about Vietnam. When my mom proposed the trip to Vietnam, the country wasn't even on my radar. Then I started researching my trip to Vietnam. While looking up the cities and top sights to see my wanderlust was ignited.
Good To Know About Vietnam
Lacks Western Comfort
I learned to lower my expectations when it comes to creature comforts we are used to have. These include things like being able to flush toilet paper down the toilet, using soap and towels to wash/dry your hands in a public restroom, and sitting at adult-sized tables and chairs at restaurants. The developing country's infrastructure and transportation is not equal to western standards. It just takes a little bit longer to get everywhere, and it's not as comfortable.
Hopefully this advice will help you be more comfortable. If you know all this before going on your trip, then, at least, you are prepared.
Hospitality
We experienced Vietnam's legendary hospitality. Every hotel and staff met all our needs and their service went above and beyond. If there was any issue, they made sure to rectify it immediately. One example of going above and beyond was when we were going to catch our overnight train to Sapa. Our hotel sent a staff member with us to handle exchanging our reservation papers for actual tickets and showed us to the platform. Something they didn't need to do but wanted to make sure we didn't run into any complications.
Constantly Getting Pitched, Everything Costs Extra
Probably the biggest difference I noticed in Vietnam as compared to the U.S. was the extreme need to commoditize every aspect of your traveling experience. When visiting the Cu Chi Tunnels, there were, at least, four different times we were given the opportunity to purchase items on the tour like the sandals the Vietcong made out of tires or the scarves they wore. And this was all before we got to the gift shop midway through the hour and half long tour. Fear not, there was also a gift shop at the end of the tour as well in case we forgot to buy something. They desperately wanted to get westerners to buy their crap; we made them happy by buying a coke and water.
The Winners Get to Write the History
Vietnam's View of History
I have never been to a communist country before and at face value, you really couldn't tell you were in a communist country. It wasn't until we visited museums and historical sites like the Hoa Lo Prison in Hanoi (you won't need a tour package for this) or the War Remnants Museum in Ho Chi Minh City. Their history was presented pretttttttttty one-sided. A small portion of the Hoa Lo Prison was devoted to the time when American POW's like John McCain were held there. The photos had captions like "American POW's playing billiards" or "American POW's cooking Christmas dinner." And it was much the same at the War Remnants Museum where the American's were continually identified as horrific war criminals who destroyed the country and the Vietnamese People. I suppose that's how winners of a highly disputed war are allowed to present history.
Good to Know About Vietnam
Vietnam is a Great Value
Cost
Vietnam is beyond economical. I couldn't believe how far the dollar goes; it's possible to stay in a decent hotel for less than $40 and eat like a king for less than $5 a person. As long as you can afford the plane ticket to get there from the states, you can manage to stay in Vietnam or anywhere in Southeast Asia for that matter for quite a long time. Having spent two weeks seeing how far the dollar stretches, it only makes me want to get back as soon as possible to see Thailand, Cambodia, and the Philippines.
Vietnam is a Great Travel Experience
When telling friends and family I was traveling to Vietnam, the reaction was mostly, "why?" It is easy to understand their response. Because Vietnam isn't the first place you think of when you think of vacation, I can safely say their hesitation couldn't be more wrong. The country is beautiful, rich in history, and I felt relatively safe to travel during any season. The food scene is off the charts. Additionally, you won't need a lot of money for hotels and to travel comfortably in Vietnam. It was without a doubt one of my favorite trips. Vietnam is the best trip I have ever been on. I'm so fortunate to have had the opportunity to have seen it.
Here is some more information about our budget.
Vietnam Budget Recommendations
Safe travels!
Copyright © 2020 Capetown-Rio, Inc. USA. All rights reserved. Republishing is allowed only with written permission. All photography rights on this page belong to Capetown-Rio, Inc. and the author. Do you have a question, business proposal, or speaking opportunity? Please contact me here.