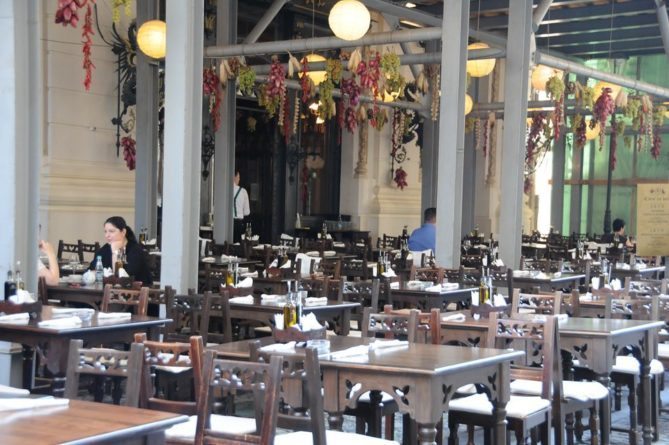 Bucharest
Say Good Morning Bucharest!
By
|
Good Morning Bucharest! Wandering the streets of Bucharest, I found the city is a lot of fun. My eyes took in the city sights. My wandering took me back to Old Town in Bucharest, also known as Little Paris, and around the city. I headed to Starbucks. I met a lovely couple and took a quick photo. On my last morning in Romania, I want to make the most of it.
Good Morning Bucharest
The unique Romanian spirit is warm, beaming with youthful and vibrant.
This Eastern European culture feels like most cities in Europe.
Loved The People, They Are Friendly – A Day of Work
Old-time restaurants and historical sights made new by Romanian ingenuity.

Symbols of beliefs that never died are alive and well today.
Arts, culture, and leisure, this is a city on the move. People are hard-working here, like everywhere. This country has a tiny Muslim population for having been a part of the Ottoman Empire. People are coming and going. I didn't see anyone covered in Muslim-style clothing or hajib. As I people watched nothing seemed unusual, and I didn't see anything I wouldn't spot in the Western EU. Then I hunted for Communist-era architecture and historical Romanian architecture. Most of the beautiful buildings are gone now.
Cool old buildings covered in new graffiti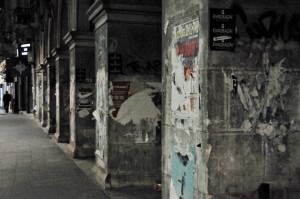 Some of the graffiti is nice in Bucharest. Some street art is destructive. Normally, I like graffiti. The graffiti here seems very harmful to the Romanian buildings. The graffiti is ugly! It appears to have a sub-message. Maybe graffiti here is an artistic protest. There is no regard for the sensitive person or reverence for the old buildings.
Like Romania, the graffiti is a mixed bag of creativity, artists thumbing their nose at the past and confronting the future. Day or night, the graffiti is screaming a message. I just don't know how to translate the message. It may be that basic housekeeping is needed. You might like the graffiti, just the way it is. I like it, just not on the historic buildings.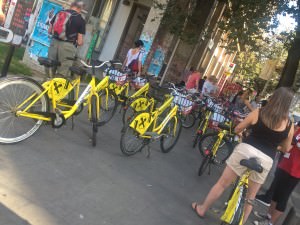 Truly Romanian is the people of this country, not the buildings. Romania is a slice of Europe. Like a Romanian princess, I experienced generosity, huge portions of food and lovely people. The old Bucharest architecture makes the city look like Paris. The earthquake-proof Communist-era concrete architecture makes the city look retro, hip.
It's a city with lots of contradictions.
Goodbye, Romania! Here I come, Istanbul.
Travel tip: I have to say this is a very modern city with the lovely old town area, which makes it picturesque! If you are going there, go soon, go Now. Romania is a country that is changing. It will lose its charm because it can't afford to in the past. The communist architecture at times is almost modern. But, it's the old section of town that is the most fun, best values and nicest people there.
Bring your appetite – the food is great the portions are huge!
Hotels – the hotels are dated and seem old but not quaint to me.
Shopping is not great.
Sightseeing – the best sightseeing is done by a car and hiking.
Copyright © 2020 Capetown-Rio, Inc. USA. All rights reserved. Republishing is allowed only with written permission. All photography rights on this page belong to Capetown-Rio, Inc. and the author. Do you have a question, business proposal, or speaking opportunity? Please contact me here.