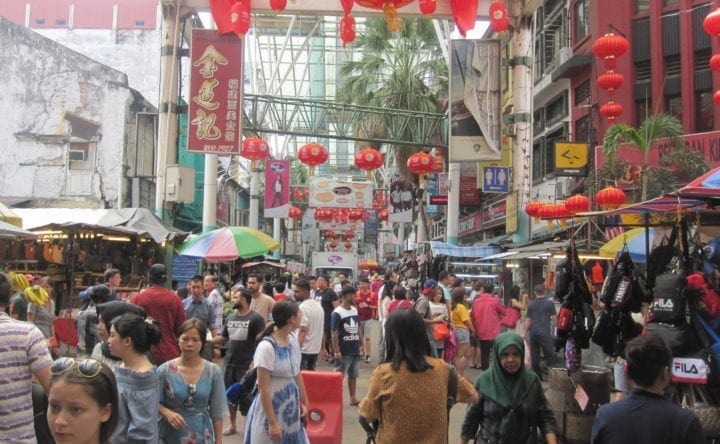 Jim Allen
Asia
Best Tips and Tricks for Holland America Cruises
By
|
There are many advantages to taking a cruise. Cruises make it easy to travel around the world. The ship is your hotel and transportation. Forget about airports, hotels, taxis, restaurants, tipping and hauling luggage around when cruising. Once aboard, there are no worries. Relax, grab a drink and eat, and enjoy the time on the ship. A cruise ship is relatively care-free compared to other forms of travel.
These are my best tips and tricks to know about cruises. This post is my fourth, in a series about Holland America cruising, and the final post. The links to the other posts in the series are at the bottom of this page.
Holland America Cruise Tips and Tricks
My best advice and tip about a cruise ship is to take time to pamper yourself. If a traveler wants a world-class tan or to sharpen poker skills, a cruise ship is a way to travel while doing both. People love the pool area, for swimming, lounging and spending hours tanning.
Does anybody like to have a spa treatment? Holland America pampers its guest in the ship's spa.  In other words, regardless of your passion, from spa time to live entertainment, a cruise has it all. After a day in the sun, go to the spa or enjoy the evening shows. For those who are morning people, enjoy the sunrise from the deck. Anything is possible on a Holland America cruise. Holland America takes care of all the small details after boarding and on excursions.
Wining and Dining a Holland America Cruise
To avoid weight gain on a cruise, I recommend partaking in the sit-down breakfast, lunch, and dinner. Sit down meals serve smaller portions and many courses which are very filling. Are buffets your favorite form of dining?  This cruise has an extensive buffet.
Cruise Tips About the Gym
To avoid 'buffet' weight gain, skip the desserts, and head to the gym or take a walk. The Maasdam has one gym to work off calories. Many guests take a stroll on the promenade deck. Typically, gyms on most cruise lines are world class; Holland American is no exception.
Port of Call Tips
I have a few thoughts about cruise tips and tricks for ports.
For me, part of the reason I love to travel is to build memories. Travel is about the feelings I gain from each port, the people I met, and the memories I made. Most port stops are less than twelve hours. I gain an impression of each country's culture at each port. Therefore, for me, these impressions and memories remain for years after the cruise, which makes the journey a great value.
My cruise tip and trick for each port is to enjoy the new feelings, embrace the unique cultures, and the people you encounter in each location.
Sentimental Journey
We stopped in Malacca, Malaysia. By the river, we met an old man selling small ink drawings. We chatted awhile, but, soon said goodbye. Before we could leave, he handed each of us a little sketch with his compliments. The man told us that he hoped we would remember him. We each gave him a small tip. Cleverly, he is a keen salesman. However, I still remember him, as I look at his drawing. The sweet man's style reminds me of the generous nature of the people of Malacca.
A Great Memory
I met a 95-year-old gentleman at dinner. He told me he was traveling with his daughter. I ask, why he came on the cruise and he said he wants to honor his daughter by spending time with her. What made the story meaningful to me is that I later learn, through another person that the man's daughter recently lost her husband in a tragic accident. Once I heard this, I understood the joy I saw on the man's face. Meeting the man and his daughter are a priceless memory, I cherish.
Holland America offers many opportunities to create memories. The staff, the Holland America guests, and my travel companions make my time on board or on an excursion remarkable. My cruise tip and trick is to be purposeful. Take advantage of the opportunity to meet the other passengers and the staff.
Know What to See Before Arriving
It's essential to know what to see and do before starting the cruise, to avoid wasting time on shore. For instance, I always make a list of sightseeing stops. Then, I compare my list to the excursion's stops. An attraction that is popular is a wise choice. However, popular attractions are expensive, crowded, and possibly overrated. Therefore go early to avoid crowds and compare tours to find the one right for your budget.
First, consider your interests. Some people are history buffs. Others are food lovers. Still, some might be adventurers. Choose excursions that complement your interests. Following your passions makes travel enjoyable.
Tips and Tricks for Excursions
Whether guests use the cruise ship as a floating hotel and restaurant, an all-inclusive experience or as a transportation method to a destination, cruising works for everyone.
Cruise-sponsored excursion ensures that guests will see the famous local sites. Additionally, cruise ship tours are an excellent value for those who dislike planning. The Indian Ocean Explorer provides a wide selection of land excursions.
For independent travelers and those who know what they want to see, hire a guide, a taxi or a private tour. For the independent traveler, private transportation is easy to arrange in Southeast Asia. Taxis and guides are inexpensive. If the taxi driver speaks English, they are a great value because the driver becomes the guide. Another advantage is the price. Guests can negotiate fantastic taxi fares by the hour, 1/2 day or all day.
Don't Want to Haggle
For those that are not independent or adventurous, and don't know what they want to see, I recommend the ship's sponsored tours. Not everyone wants to haggle over the price of a taxi ride while relaxing on vacation. Many cruise guests want to be taken care of from beginning to end. Ship excursions offer tender loving care, are well planned, and pay attention to every detail. Holland America tours are worry-free and comfortable. Most important to some is the guarantee to see all the exciting sites and return punctually before the ship departs.
Warning Tip
Once out at sea, another tip and trick is your cell phone won't work. There are several options which include buying a satellite calling plan, which all ships offer or call from each port using WIFI service, an international calling plan from your carrier or purchase a local SIM card. Be sure to sign up for the global calling plan before you depart the USA.
Travel Insurance Tips and Tricks
I strongly recommend travel insurance if cruising the Indian Ocean Explorer on the Maasdam. The itineraries to remote locations make medical options something to consider should you need them on the trip. Read Where in the World is Kate's travel resources for travel insurance recommendations.
Before leaving, Holland America asks each guest for an evacuation city, in case of a medical emergency. The cruise line expects guests to have researched their options. Consider the possibility of a medical emergency and the need for an evacuation. Make a plan that fits your health needs for the best possible outcome. Being prepared is the best assurance to stay safe.
Be an Observer
Cruising for me is about simplicity. Enjoy the expansive ocean view from the promenade deck or the dining room. One of my favorite things to do on cruises aside from meeting other people is to grab a cup of hot coffee and head up to the top deck before the sun comes up.
I love to witness the sunrise slowly, coloring the sky and clouds with red and orange. Seeing the sunrise, promises a new day, great weather, and quiet way to start the day. At night, the warm equatorial breeze refreshes me, as I watch the sky painted with sparkling starlight. The simple views are breathtaking and only seen from a cruise ship.
Cruise Tip and Trick About  "Where and When"
Every evening, Holland America delivers a "Where and When" brochure highlights the next day, hour-by-hour shipboard activities. Circle the exciting things you want to do. Enjoy the events, and meet a few new guests who share your interests. To me, above all, people are the highlight of my Holland America trip.
Cruise Tip: Travel insurance is a good value. In other words, never leave home without it.
Cruise Tip: How to be a good Tourist
Cruise Tip: Ever wonder when to leave a trip? It happened to one of our writers. To learn more, read this post.
Want to learn more about this great experience from beginning to end, what we saw in Sri Lanka and Malaysia or  Singapore Thailand and the Maldives. If you want information about the total Holland America Experience or the itinerary for this cruise select any of those posts. If you need help planning for your trip, we have The Best Recommendations for Planning.
Copyright © 2020 Capetown-Rio, Inc. USA. All rights reserved. Republishing is allowed only with written permission. All photography rights on this page belong to Capetown-Rio, Inc. and the author. Do you have a question, business proposal, or speaking opportunity? Please contact me here.