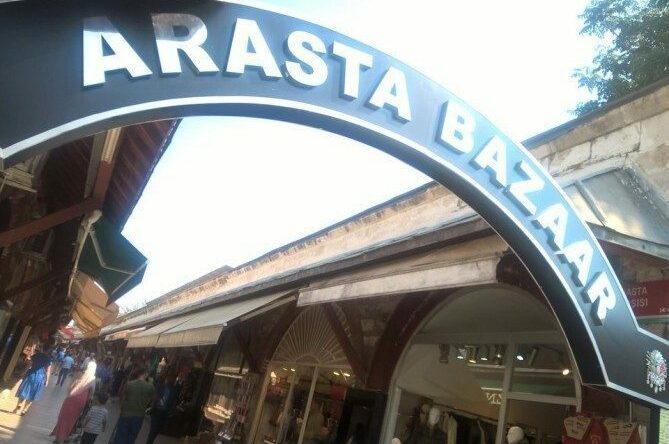 Arasta Bazaar
Shopping Arasta Bazaar in Istanbul, Turkey
By
|
The Arasta Bazaar is an outside, small and quiet market. The Grand Bazaar is closed Sundays and holidays. Because the Arasta Bazaar is open on Sundays, even during Bayram, a four-day Muslim holiday it has a different rhythm than other bazaars. You will enjoy shopping Arasta Bazaar and the Istanbul.
Arasta Bazaar in Istanbul
The Grand Bazaar
I can handle the Grand Bazaar and the Egyptian Bazaar, which are the two largest bazaars in Istanbul. After about 15 minutes my head explodes. Then my nerves are shot. The Grand Bazaar is inside, big and loud. It does have very nice, friendly people working at the Grand Bazaar.
My Shopkeeper Friend, Moses
Being open on Bayram was a big win for Moses. Bayram increases his ability to do more business because the other market is closed. The men who work in the bazaar have fun and make the simplest things seem hilarious. It's a happy place where people enjoy being together.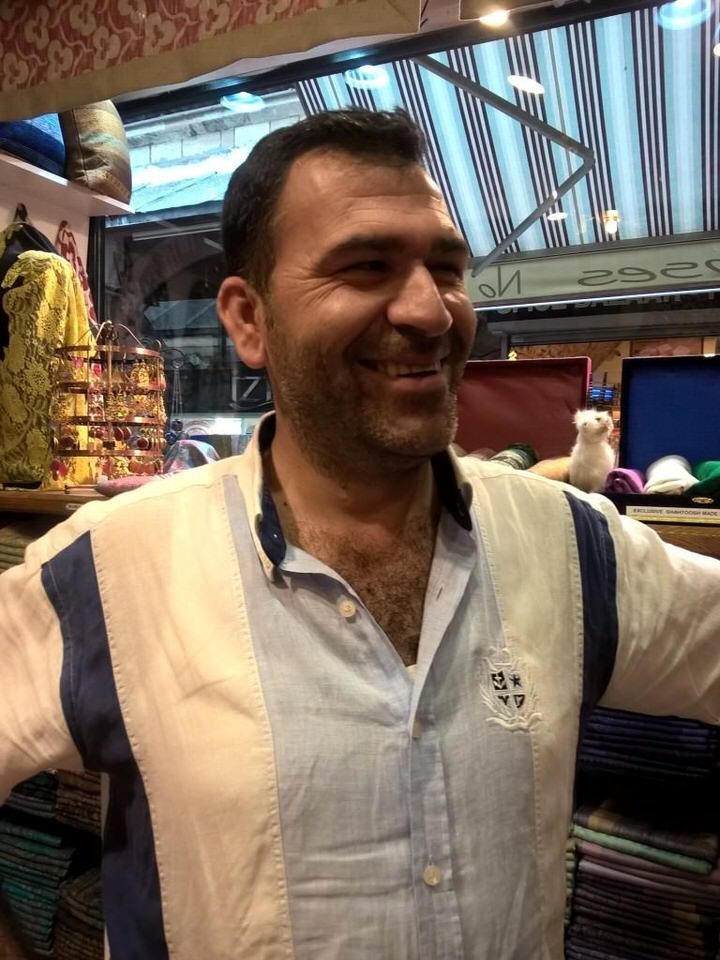 The salespersons are also different in the two bazaars. Here is something to note: Only two women were helping out in the Arasta Bazaar. One was me, and the other was a Syrian without papers, which is allowed because she is a refugee. I was volunteering, so paperwork wasn't necessary.
Arasta Bazaar salespersons sincerely want to help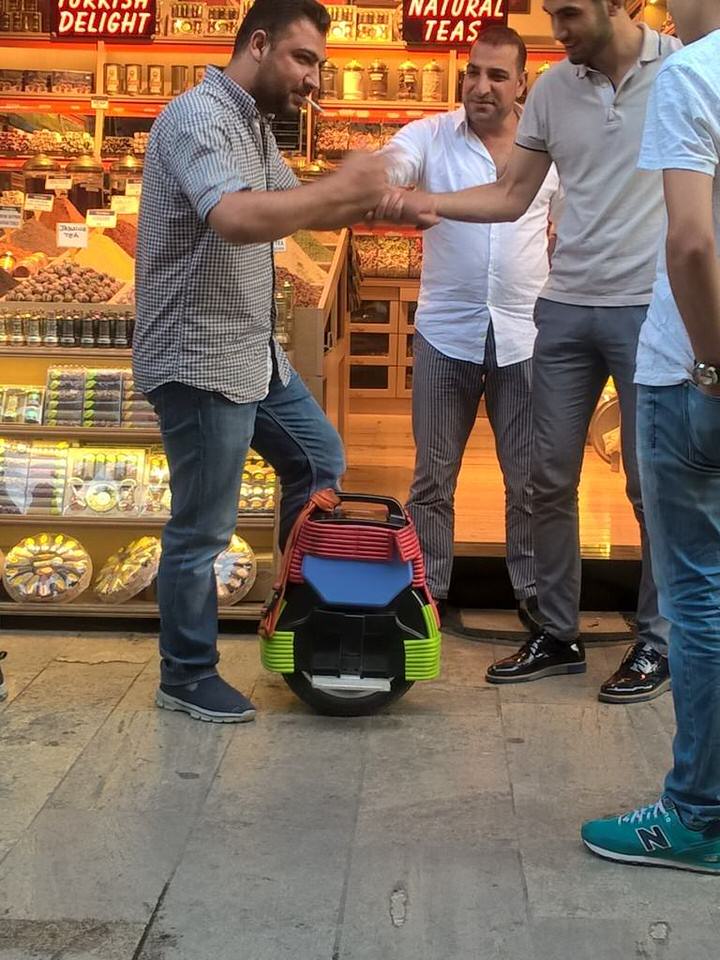 Grand Bazaar
For me, the Grand Bazaar is too much of a sales hassle because of the enormous size, tons of merchandise, brightness, sounds, a vast variety of 'stuff,' and the wild pushy sales guys. My brain just gets overwhelmed and fried in that place. It makes me feel like what I imagine taking speed or crack cocaine. All revved up, wild, and fast, like my engine is spinning out of control.
It's eye candy and noise overload mixed with all of the humanity and smells that aren't like those I am American, so I like our retail system. It smells of humanity – that's it. There is a different smell in this bazaar.
These pictures are of some of the nicest salespeople in Arasta Bazaar and Grand Bazaar.
My Favorite the Arasta Bazaar
The Arasta Bazaar is smaller, upscale, and quieter than the other options. It has friendly salespeople that aren't pushy and don't call you "Hey lady," or say "Can I help you, lady?" So style-wise, it's way easier for me and a lot of Chinese, Japanese, Australians, South Americans, Mexicans, and Europeans to shop at Arasta because we aren't defensive.
Sometimes I want to say at the Grand Bazaar, "Hey, can I browse and think, absorb the visual taste treat before you ask?"
"Do you want to buy?" they would always say.
The Arasta shop people just say, "Hi. Let me know if you need any help." It's just so much easier and more peaceful when a salesperson approaches politely.
Although other customers and I want the shopkeepers to stop smoking in front of the stores at the Bazaars, things don't change quickly. Smoking is a tradition in Turkey. Turks consider it a civil liberty.
Merchandise quality is much higher at the Arasta Bazaar, and it offers quality goods like original art. It has a variety of Iznik ceramics and different qualities of scarves and clothing. It's the upscale bazaar of Istanbul.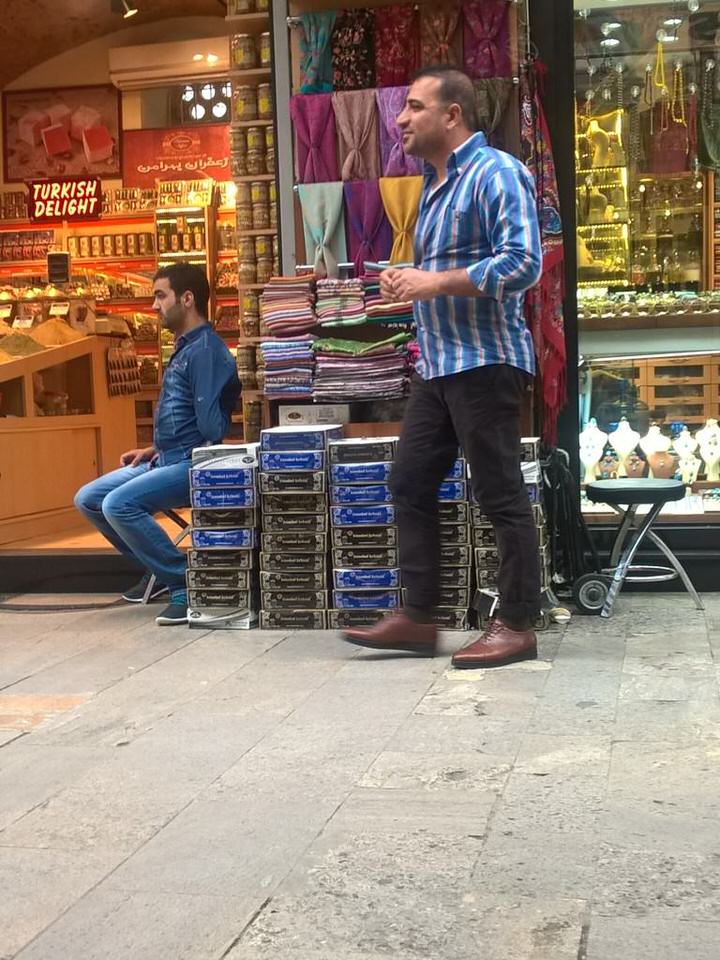 Arasta Bazaar
Unfortunately, most of the salespersons there don't do the 'Turkish sales hustle.' One character, Ali Babba, could do the Turkish sales hustle in nine languages. He is a sight to behold and the best salespersons I have ever seen. He should be selling Mercedes Benz cars. The Turkish sales hustle is pushy, quick-talking, "How can I help you?"
Turkish retail shopping is called bartering, 'name your price', or bargaining-shopping. It doesn't mean everything is 50% off, or a huge discount is possible. But, a little bartering can save money, especially if you use cash.
Regardless, things don't change quickly in Turkey. There, change is hard and slow, and this is part of the country's charm. When slow change does come, it doesn't mean they have given up on their Turkish style or way of doing things. After all, it's their culture. I came to learn from them.
Made in Turkey
We were always asked, "Is your product from Turkey?" We said yes.
Then, one day this lovely lady from South Africa came in. She was wearing a dress in the same fabric as our coats. The facts are that these days, the economy is global. Her fabric was from India and manufactured in South Africa. Our fabric was from India also – the same as hers. Our coats are tailored in Istanbul look similar. I met the tailor, so I know for sure where they were made.
Shopping in Turkey and how to bargain
Arasta Bazaar
What's fun about the Bazaar is meeting the people from all over the world and the laughs you can have over the most ordinary things. People are in the mood to chat, enjoy and have fun. If they are under 'buy-a-gift-now' pressure to make it back to their hotel or guide on time, then that is very different. We would just sell the item and not talk.
As you can see, this lady was trying on a jacket from Moses' shop over her dress that was made of the same fabric. One piece of fabric was touched in four countries, so we shared a common piece of cloth. A simple bit of fabric made us part of a group: We created a bond that welcomed good laughs.
We are each just a piece of fabric. What we do with it is what matters.
It would be great if we could look at each other like that piece of fabric, not where we are from, but what we are making. What's our bond; what do we share in common?
Here is a picture of my friend Zeki, on the right. It turned out that we shared a lot more in common than we first thought.

Copyright © 2021 Capetown-Rio, Inc. USA. All rights reserved. Republishing is allowed only with written permission. All photography rights on this page belong to Capetown-Rio, Inc. and the author. Do you have a question, business proposal, or speaking opportunity? Please contact me here.