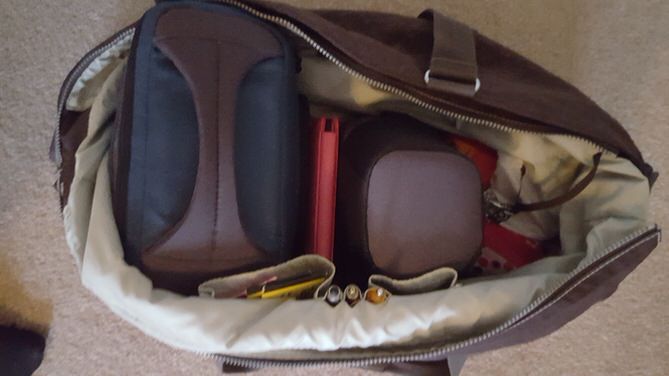 Packing List Carry-On Bags
Packing List Carry-On Bags are a big deal to travelers. I was always told to bring an ace band-aid because it's good for stopping snake venom by helping to stabilize a broken bone or sprain. In the old days, they said what to pack in your carry-on bag was a hard thing to figure out.
Packing List Carry-On Bags
Carry-On Bag Packing List is my most important piece of luggage. Most people can live out of their carry-on bag for days. So keep it light but, be smart in case you lose everything. Those things you can live without should be on your Carry-On Bag Packing List
Look No Further
Start with a plan and stress-free advice.
AMA recommends this advice here.
The documents side of planning and having a stress free trip.
Pinterest has a ton of significant hits to avoid stress while packing and unpacking
New go-to item: KT tape for this purpose because it's so small and efficient.
Top items: iPod, pink Kindle, camera gear, electronics, and a spare cell phone
Camera gear: camera gear, camera accessory, and electronics in my carry-on.
Passport – Make sure passports are current?
Visa's – do you need a visa to go to the country you are traveling too
Immunizations and Shots – do you need vaccination?
Catch something? – Always check with the American medical association
Underwear not shown
If I bring watercolors, I put them in an easy to open pouch.

At Greek customs over my watercolors, I have been stopped in customs over my watercolors.
Customs inspected everything because they felt it was suspicious.

My wallets in my handbag
One of my purses with the contents in it.
Speakers for my computer in the Jaber case
Earbuds
Computer
I keep my passport always in the same pocket in my carry on and take my immunizations World card because I go to places that might request to see it.
A toothbrush, toothpaste, earplugs and nail file – my small ditty bag
My flattened backpack lines the bottom of my bag
I use a soft camera case for protection. It's always ready to use.
If you carry a spare cell phone as I do keep it close to you, so you have it if you need it.
In the slideshow, you will see Angie, my cat. As soon as I get my bag out, she comes over starts trilling her tail as if she is ready to be playful and come with me.
Or she likes it when I am going so she can have everything her way.