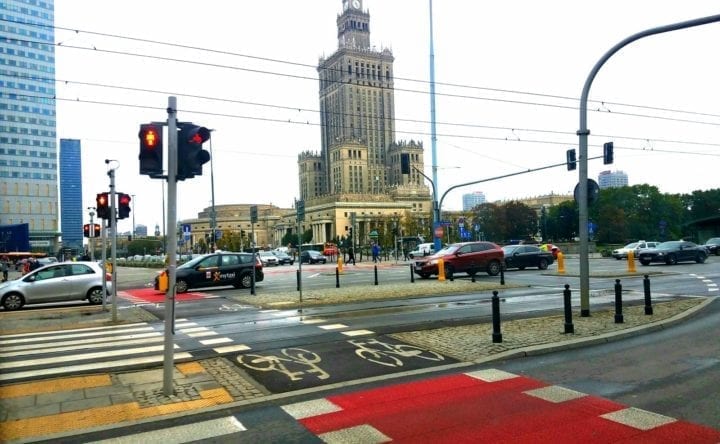 Poland
The Good Things about Warsaw
By
|
Warsaw, Poland is a great place to visit for your holiday. The value and cost of travel in Poland are inexpensive and it offers high-quality food and products. There is superb public transportation and the historical sights are excellent and designed for tourists. Therefore, since there is a good, bad and ugly side of Warsaw, I decided to write a series.
Welcome to Part 1 of four posts.
Warsaw Poland – Good Travel Destination
Normally, I don't focus on the negatives of traveling. Everyone knows bad things happen when you put yourself out there. Traveling around the world is definitely putting yourself out there.
Warsaw's Old Town is a UNESCO site. It's very romantic and makes a great place to stay for a Warsaw holiday.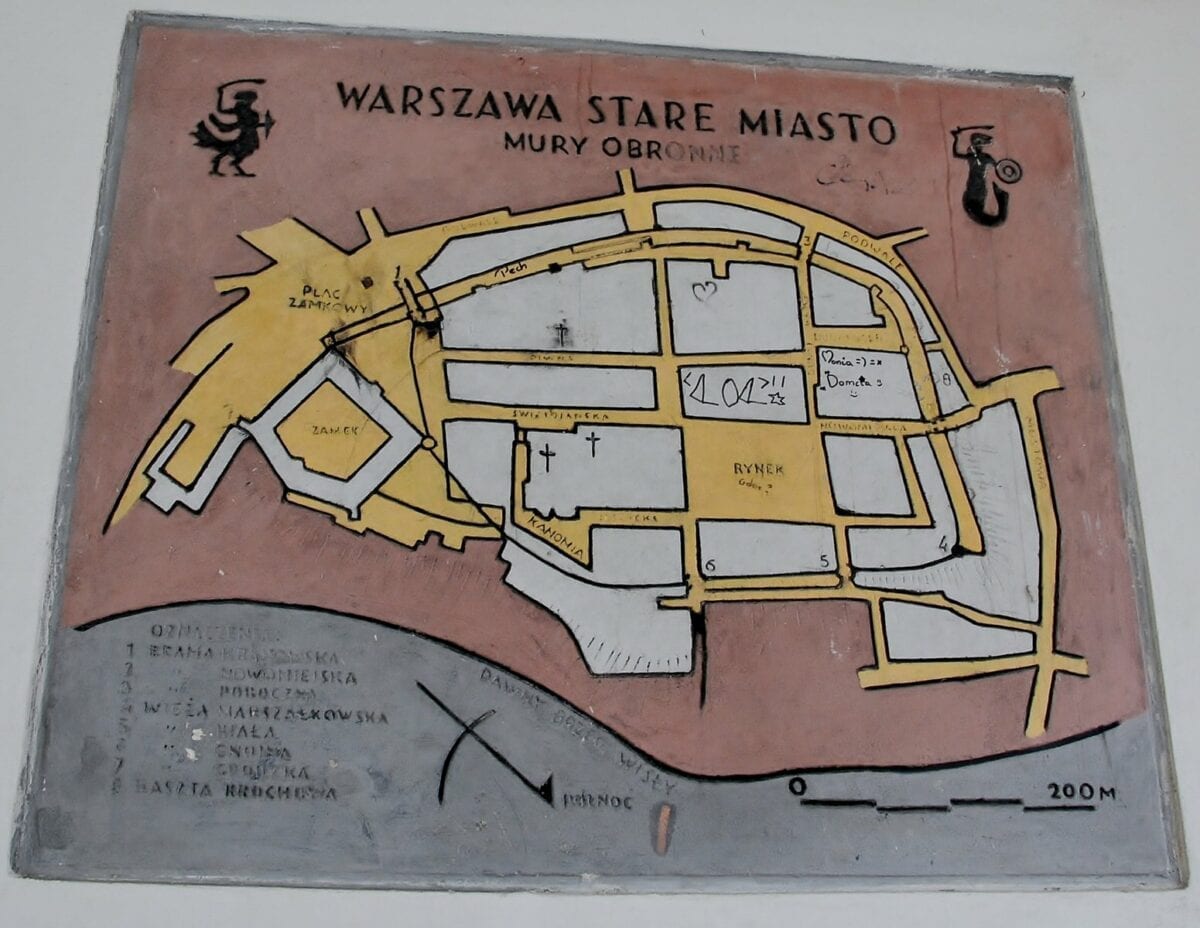 I met really great women travelers, some solo travelers, some not. Below is my friend Laura, Yes that is the back of her head, I am in the red coat. Laura is walking into the restaurant. She is a Mayor of a small town in Switzerland. On this night we got dressed up and went out to a nice dinner. We met on a Free Orange Umbrella Walking Tour which was conducted by local guides. I am a big fan of walking tours.
The other wonderful lady I meet was Alicjia and who was from Warsaw and a CEO of a media company. We stay in touch and share our continuing travel adventures. Australia was her latest destination.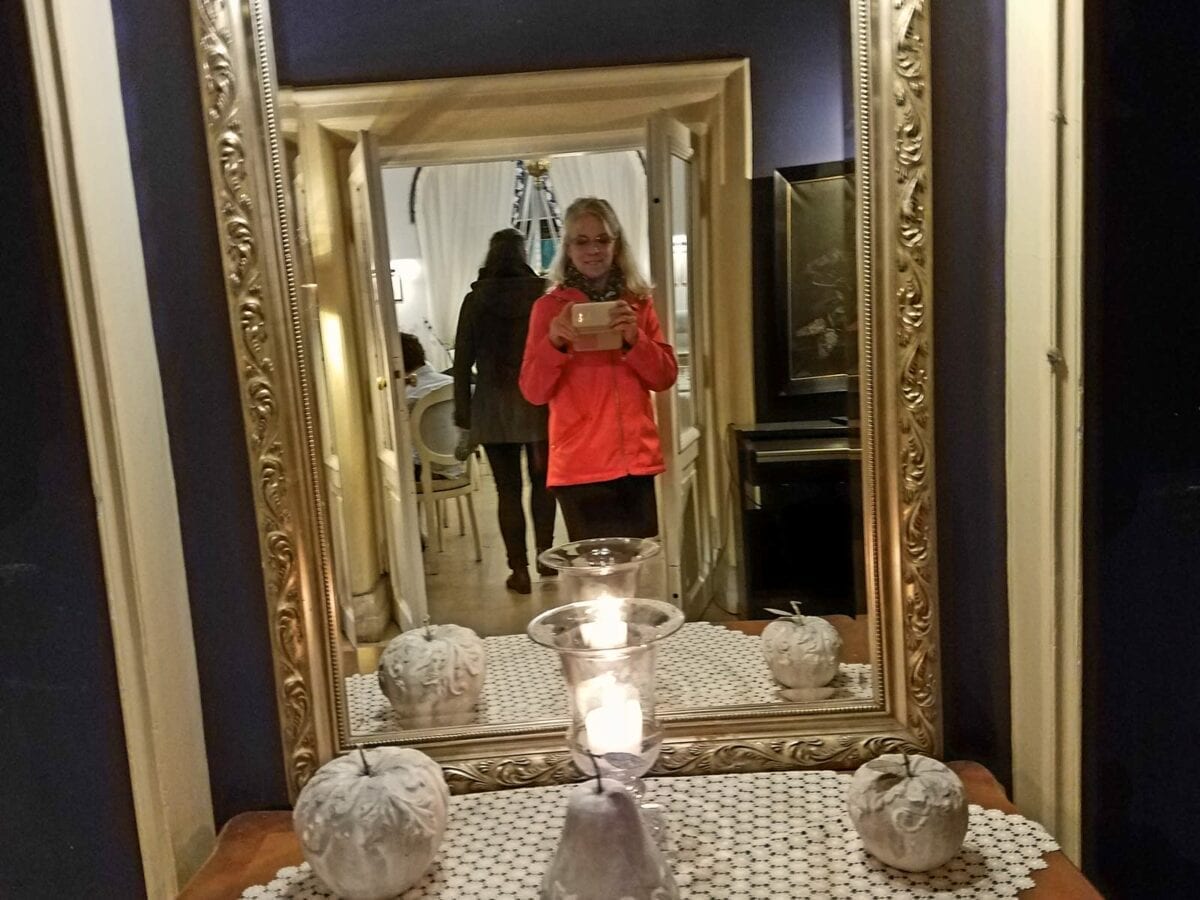 One of the advantages for solo travelers is I can do things on my timeline. When bad things happen which they will, I can control my reaction. My flexibility doesn't depend on someone else. My time is mine, I take as much time as I want to resolve or not to resolve the problem.
Cheap bars
If partying is your thing, Old Town in Warsaw is the place to do it. There are lots of cool neighborhoods with great places to eat and drink.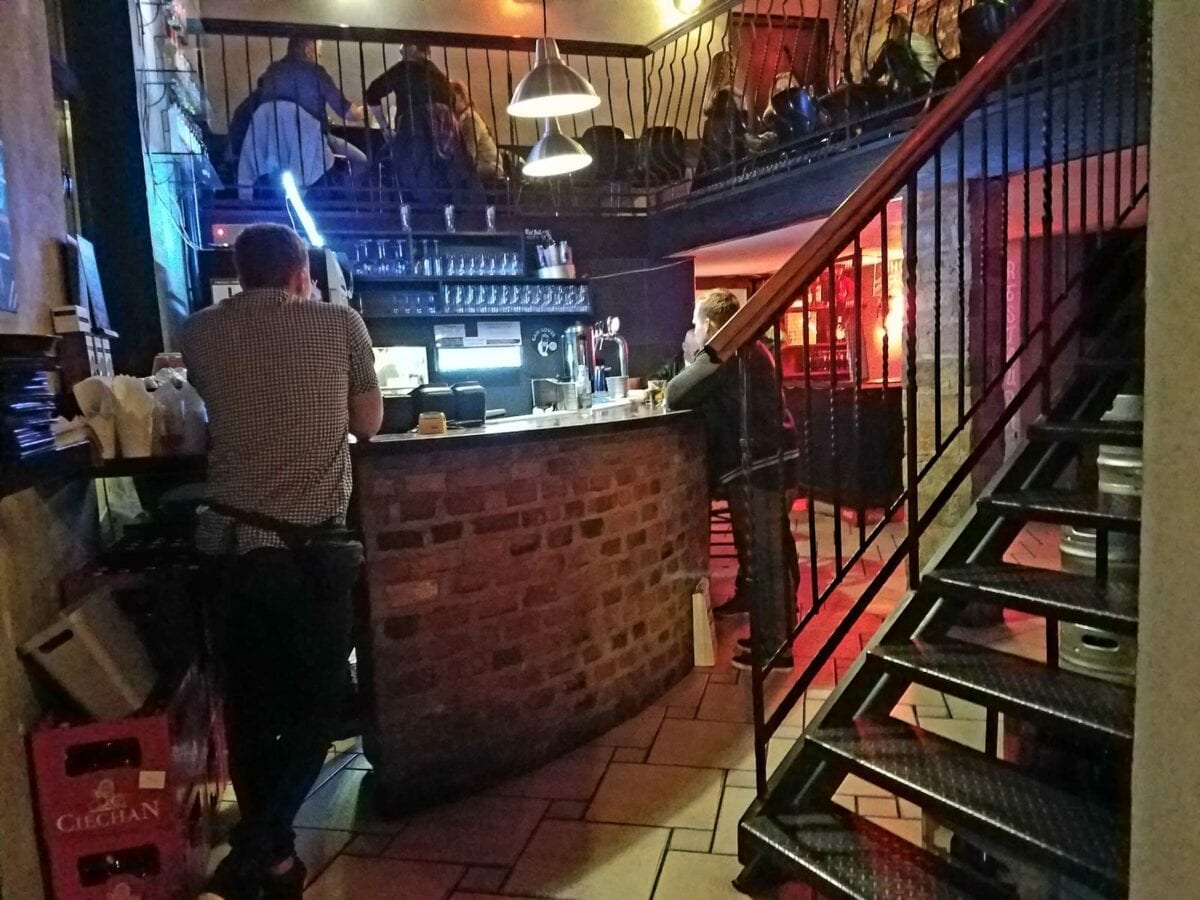 I am a meat and potatoes gal. Fruits and veggies are also favorites. What I don't like is chemicals in my food. I like fresh food. Poland has excellent comfort food. Depending on your budget, all types of food are available in Poland even if you are a picky eater and only eat a certain way. Poland's chefs can handle any special requirements. Plus the Jewish influence in food makes Poland some of the best food, in my opinion.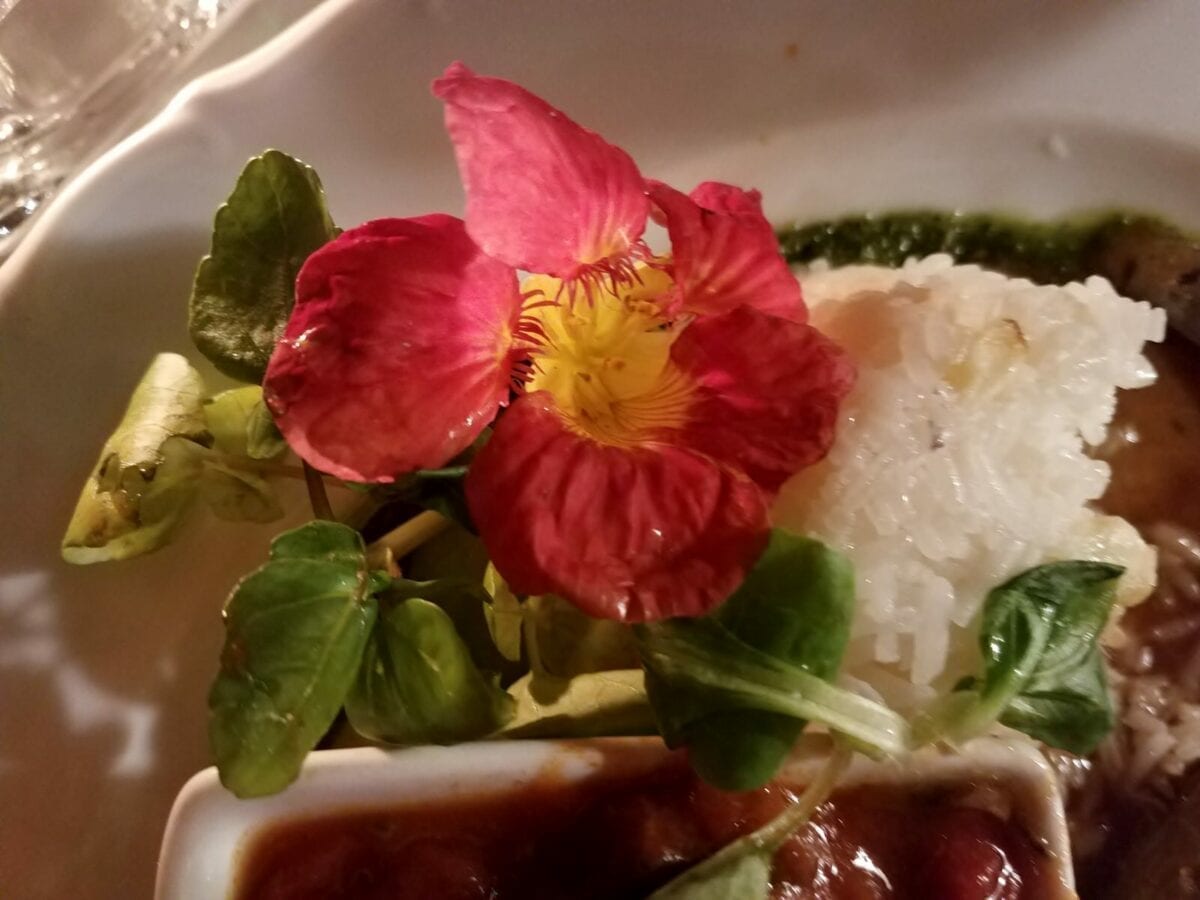 The Weather
I went in the fall and the weather was moody. Yes, it rained a lot, but, that made the crowds small. I prefer rainy days to big crowds. The weather was great for me and the lighting was fabulous because of the overcast days. It is very cold in the winter and I imagine spring must be beautiful and one of the best seasons.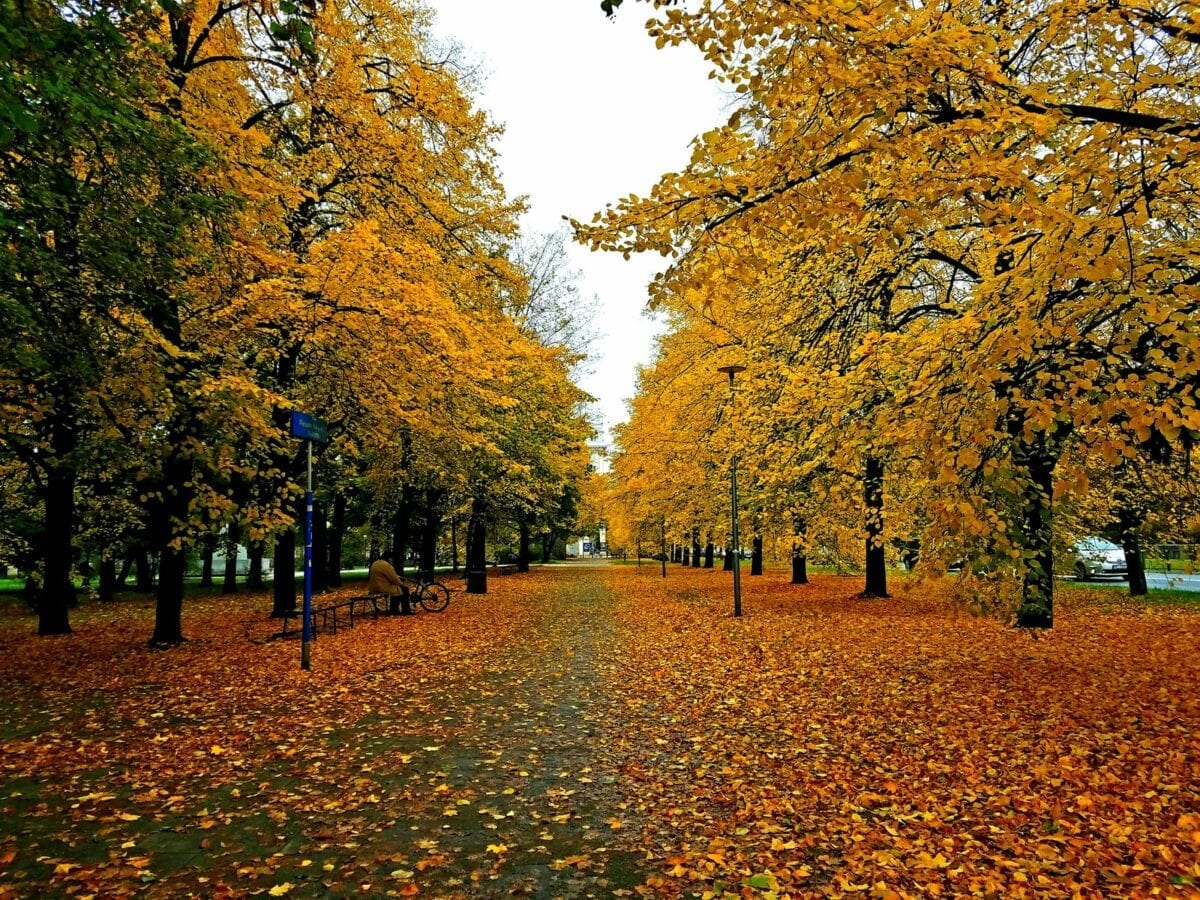 Transportation
Public transportation is fabulous as a result of the old communist system. It's easy to use and inexpensive. The taxi prices are fair.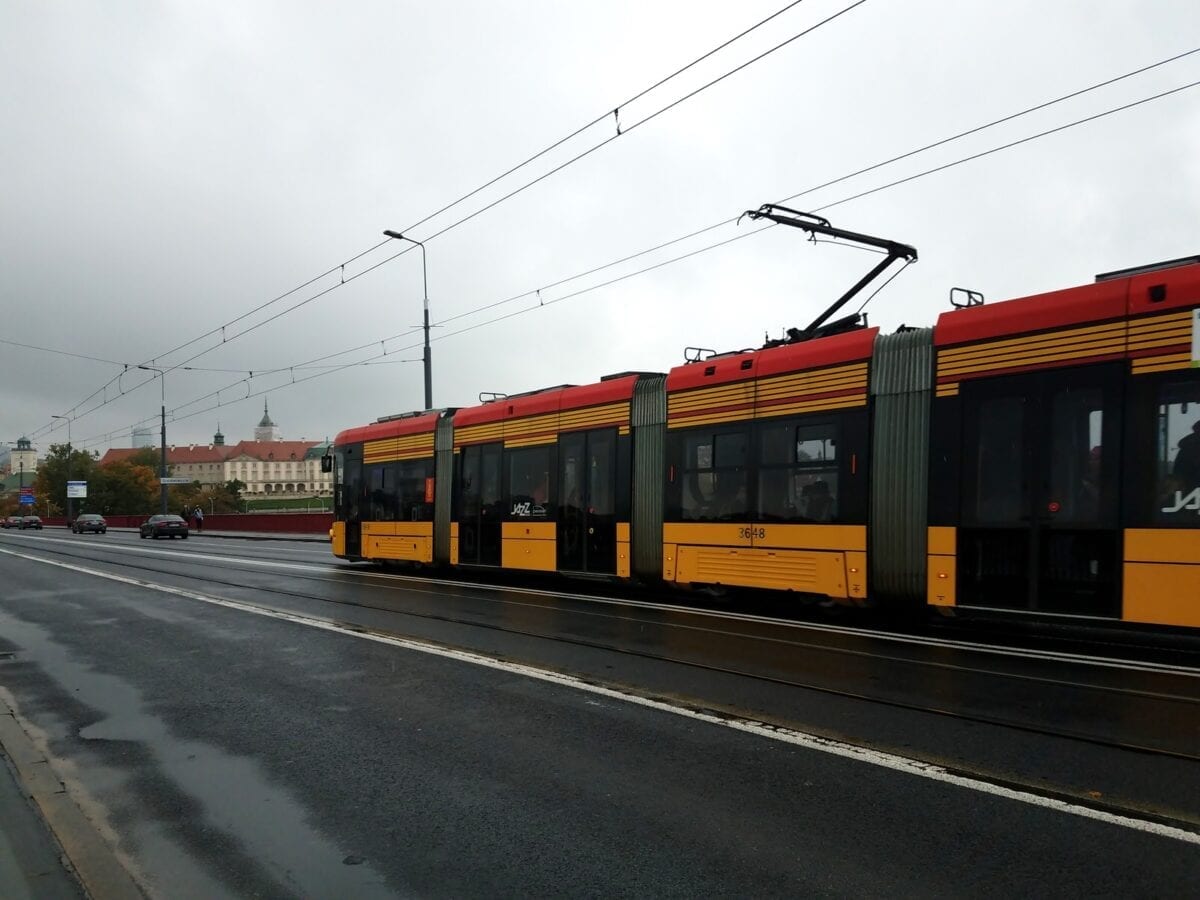 Polish Culture
Poles believe in their country, freedom and teaching these values to their children. During October, you will see lots of children at the historical sights learning Polish history. They teach about what it takes to be a democracy and Jewish history in Poland.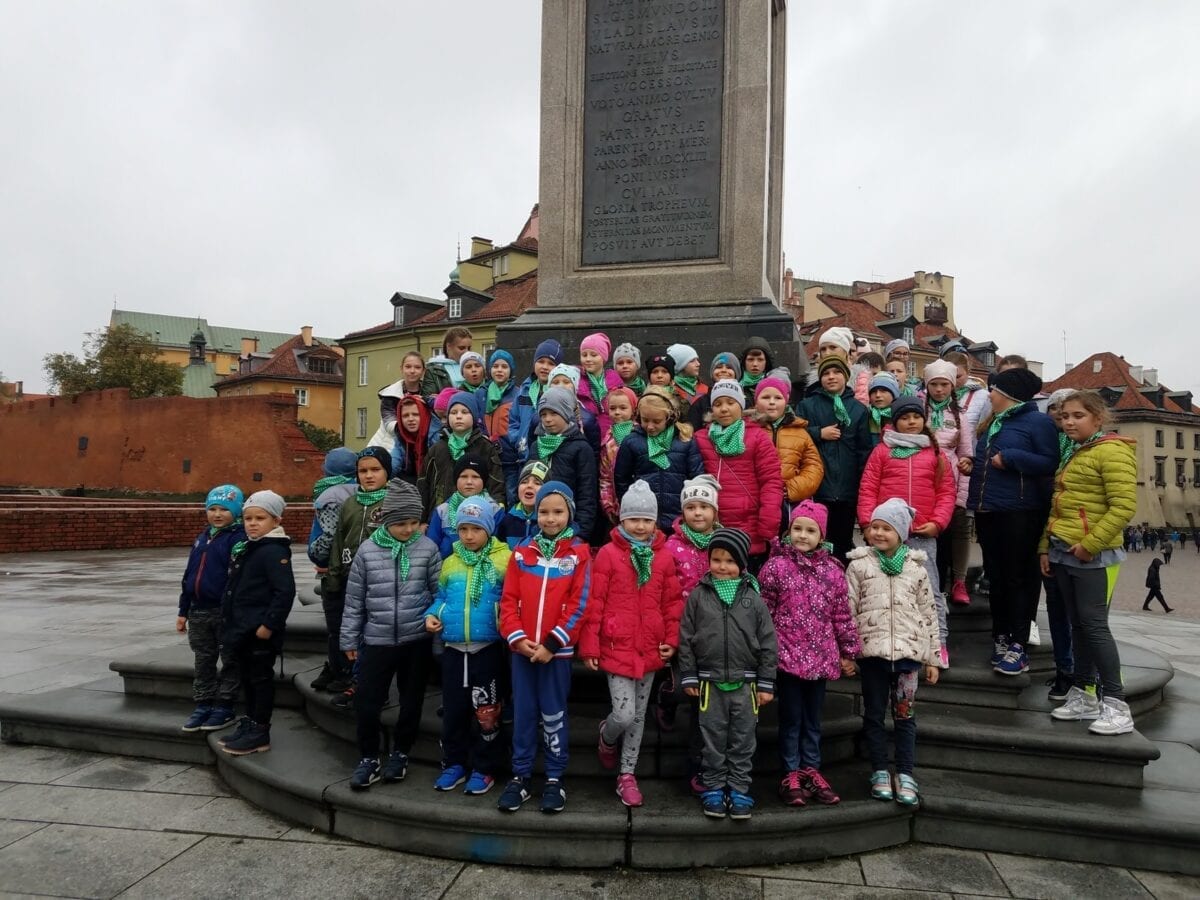 Museums and Public Sites
Polin Museumis a world famous museum, and one of the best I have ever been to in the world. It presents The History of the Jews in Poland.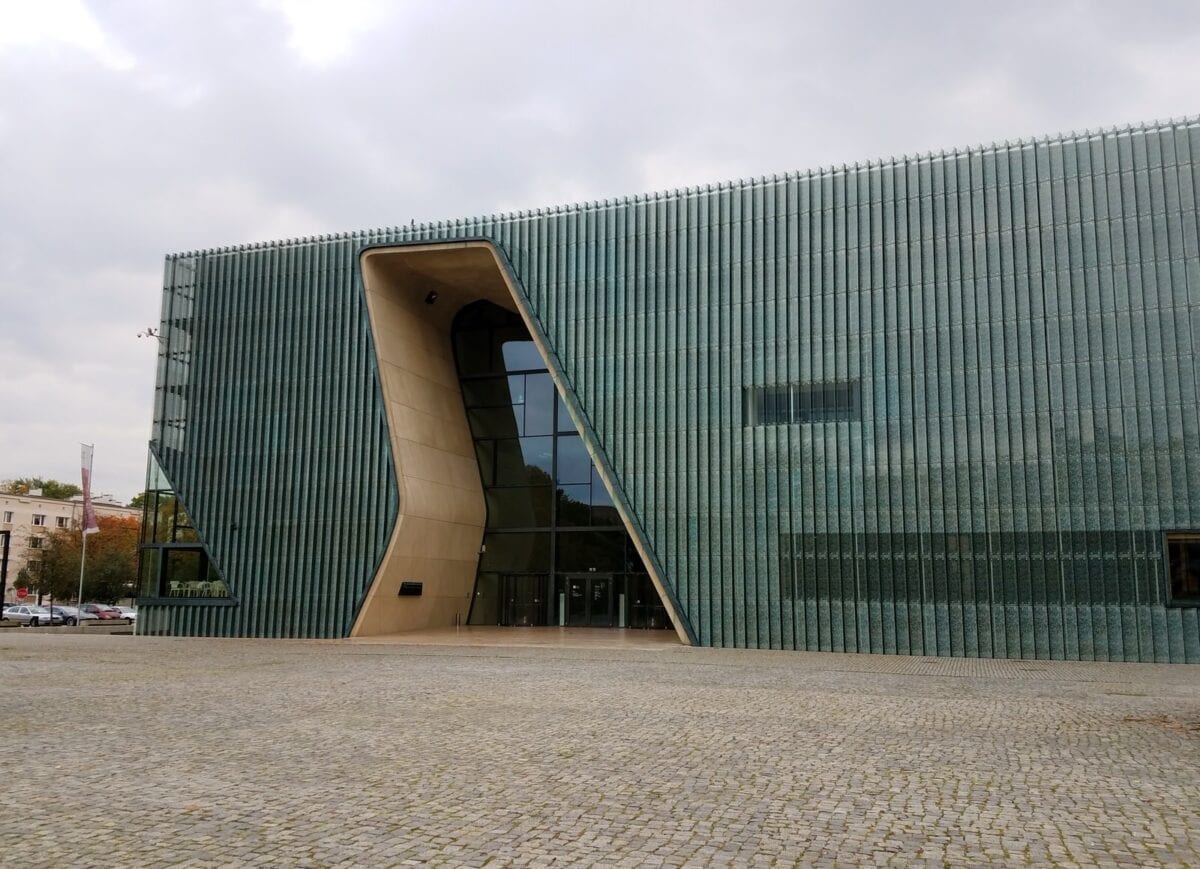 The Monument to the Warsaw uprising fighters is outstanding.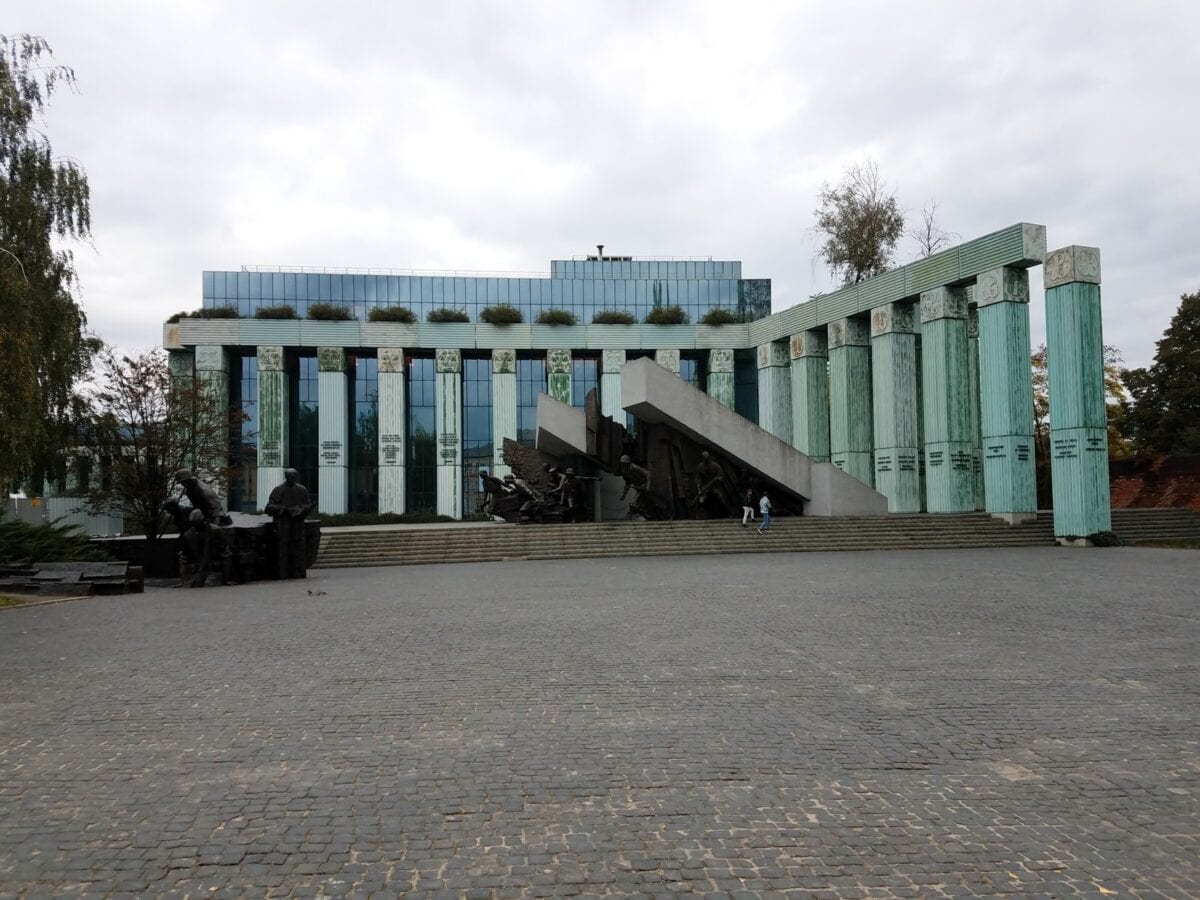 I also liked Krasinski Palace and The Royal Castle, Warsaw.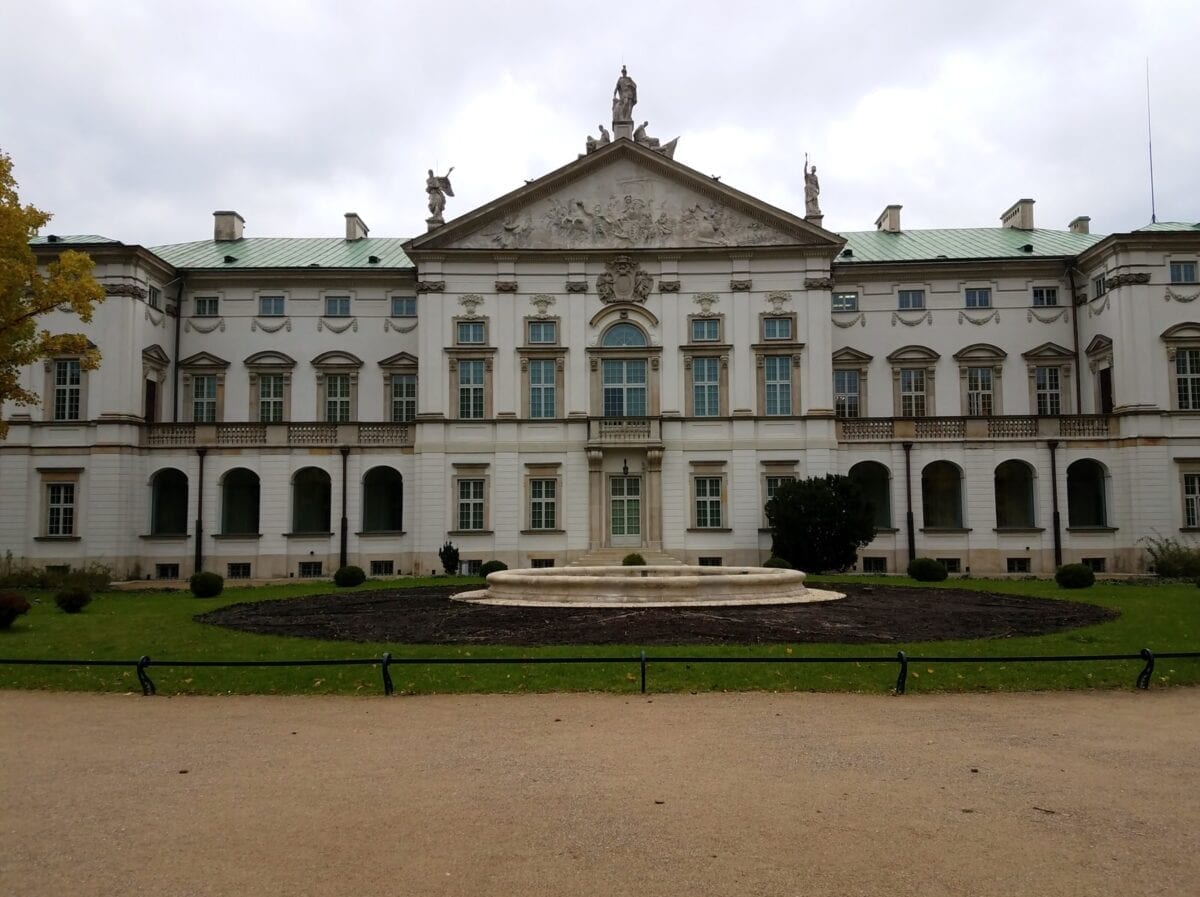 Old Town
The old medieval town and Old Town Square, even though it is completely new, is one of the nicest. The restaurants there are very competitive for your business and offer value. I briefly had the pleasure to get to know some of the shops and their owners. Professionalism and providing quality service to tourists is important to them.
Here are a few of the shops and cafes I recommend. I loved the Warsaw Cafe.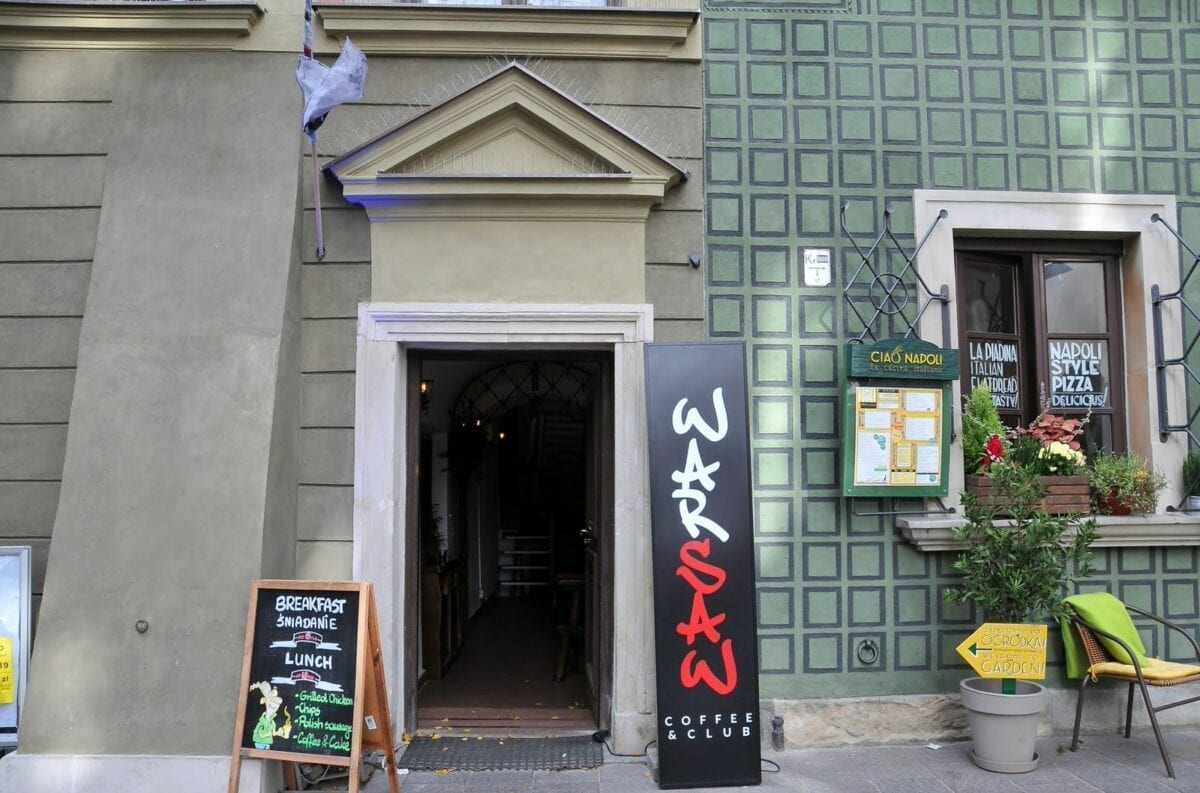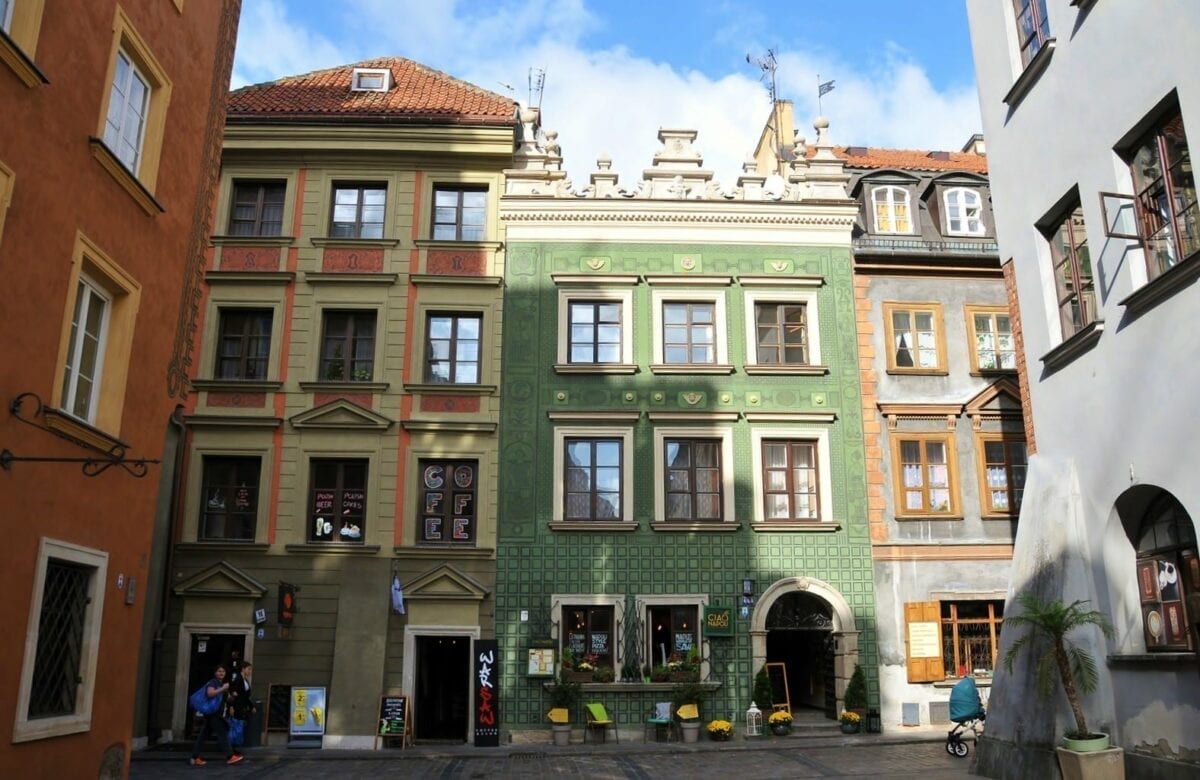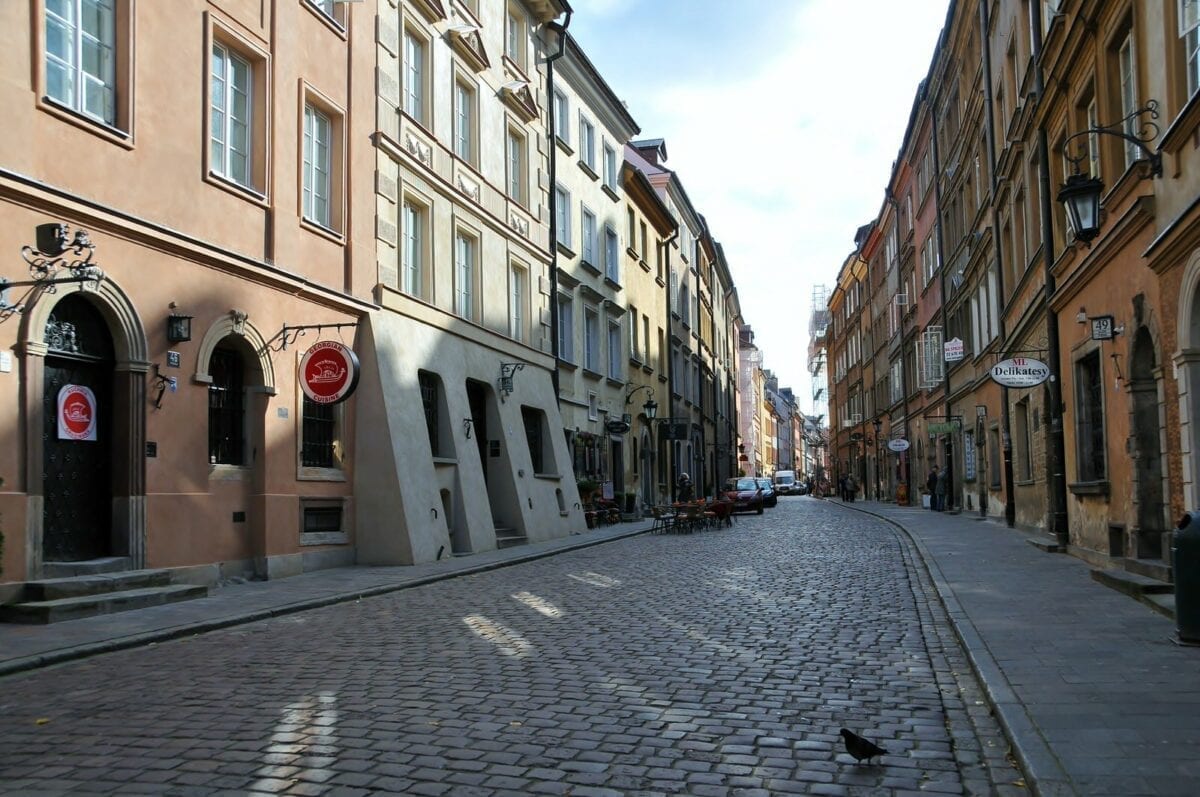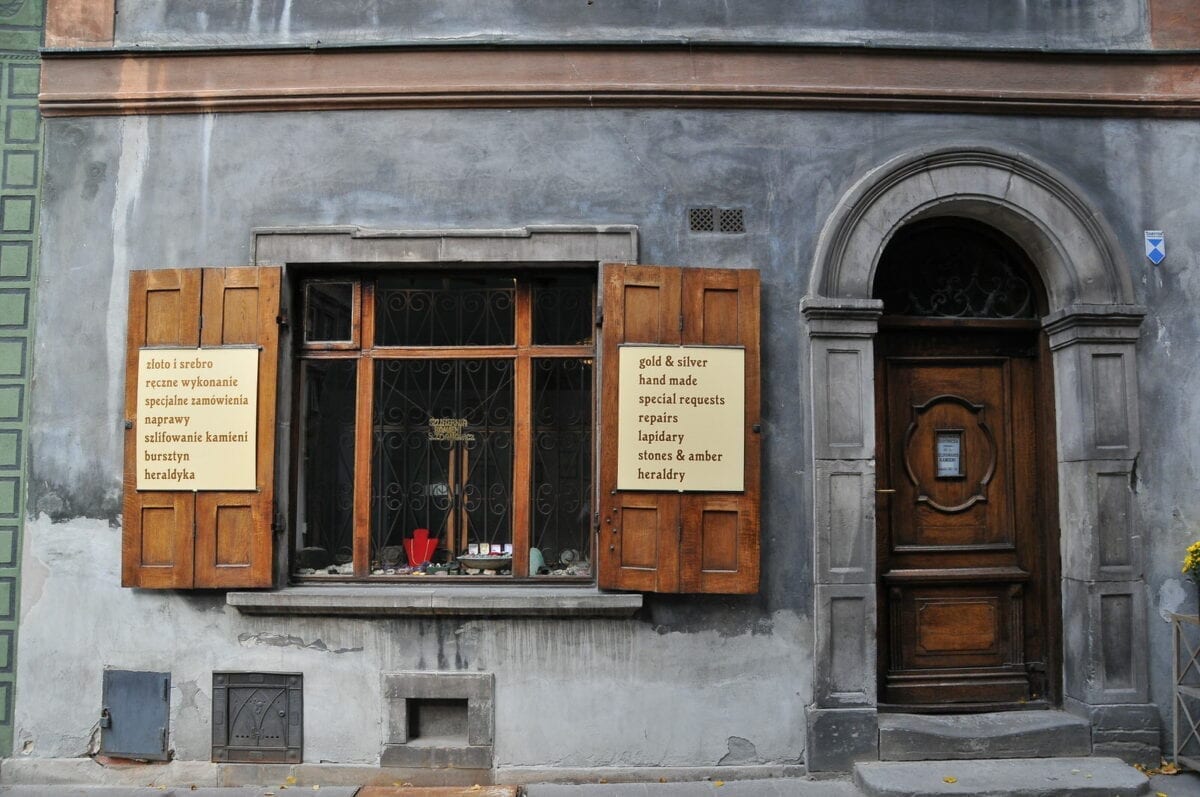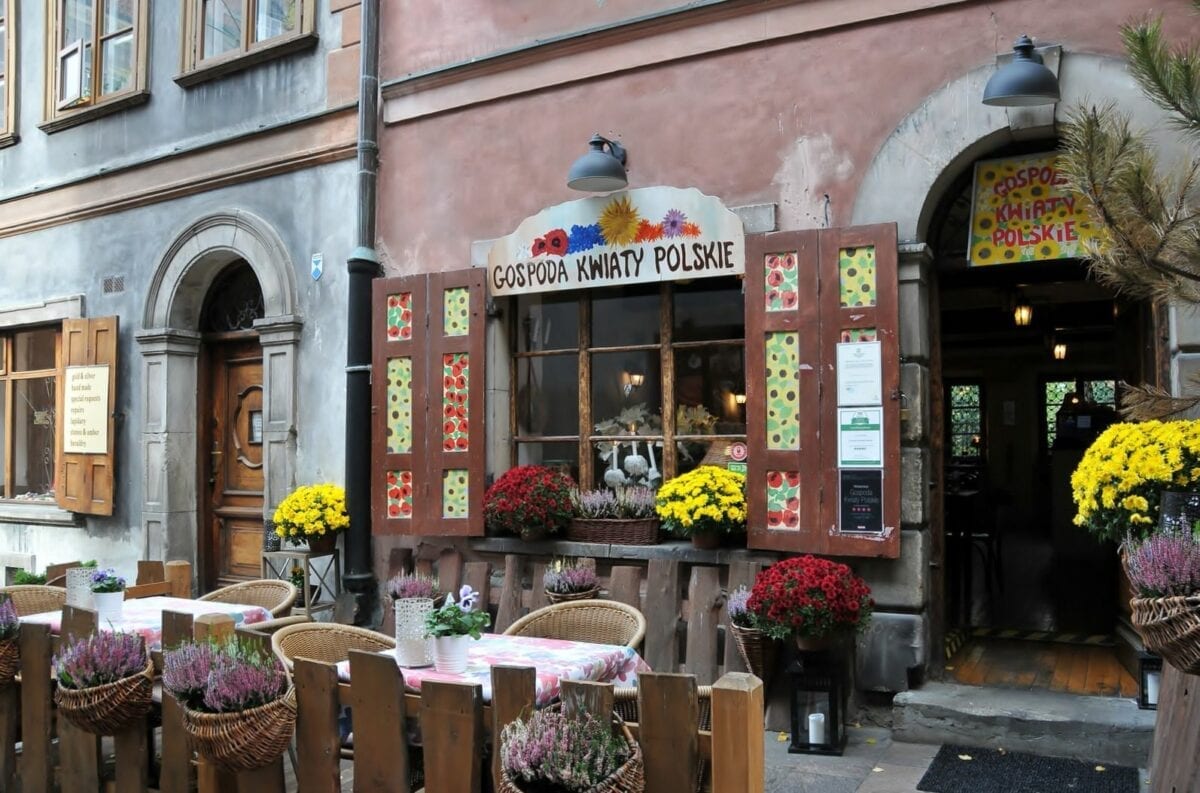 Travel Advice: Take Free Walking Tours to meet new friends while traveling. Regardless if you are a solo traveler or with a friend. Walking Tours are a great way to broaden your horizon and learn new things.
Copyright © 2021 Capetown-Rio, Inc. USA. All rights reserved. Republishing is allowed only with written permission. All photography rights on this page belong to Capetown-Rio, Inc. and the author. Do you have a question, business proposal, or speaking opportunity? Please contact me here.