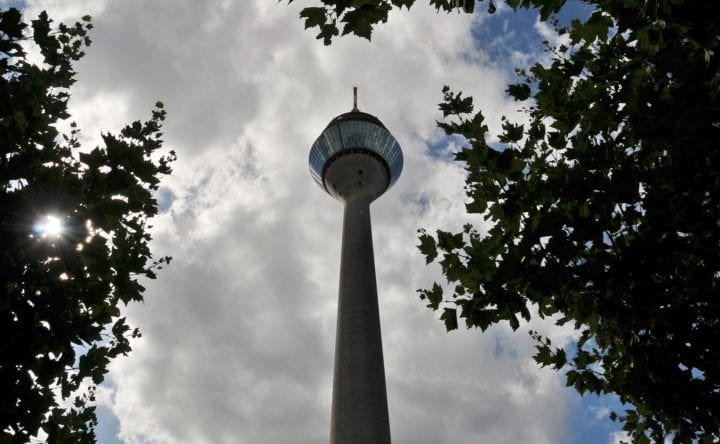 Germany
The Top 14 German Towns by Train
By
|
When going on a German vacation, as a solo traveler or with a group, there is a lot to do. How do you pick the top places to see? Usually, I am a solo traveler, but, for this trip, I traveled part of my time with German friends. This was my best German vacation that I ever had. Germany has incredible natural beauty with all types of terrain, including forests, rivers, mountains, and North Sea beaches. The country is known for its comfortable German trains which I used on my German vacation. Germany has four seasons, so, check the weather forecast before leaving.
Top 14 German Towns by German Train
My top 14 German towns all have natural beauty and historical significance and are reachable by German trains.
German History
German history goes back two thousand years, ruled by many people from outside of Germany including Roman, Charlemagne ruled as King of the Franks, The Saxon dynasty, and Rudolf of Hapsburg crowned king of the Germans began the unity of the German states.
Germans joined the First Crusade (The People's Crusade). Jerusalem was re-taken from the Muslims on the urging of Pope Urban II. The connection to the protection of Christians and Christianity, continued by forming The Knights Templars in Germany because the Germans identified as a Christian country, and still do today. Although modern Germany is secular, there remains a strong Catholic and Protestant culture.
The Black Death ravaged the country, and Martin Luther's Reformation, reformed and changed Christianity. Today, Germany is a country at the center of world change.
German Trains
When sightseeing in Germany, trains make it easy to see any part of the country. German trains make it easy to get around because they are all located in the center of town. In many cases, they are located in the oldest part of a city. German trains can be expensive, check for passes to save money and to see the locations you want to visit.
Don't just go to tourist spots. Make sure you see where the locals live, the fresh markets and eco-friendly Germany. I was so impressed with how green Greman's live. This modern economy supports farm to table living.
A German vacation includes three types of sights: historical, agricultural, and modern contemporary towns. When visiting Germany, it is worth seeing all three types of communities to feel and understand the beauty of German life from cities to the countryside.
No matter what you want to experience on a German vacation, you are sure to find what you are looking for in Germany. I went to Germany to see my family roots and heritage. By visiting my ancestor's homeland it made me feel connected to my past, new experiences and provided a better understanding of me.
Here is my list of The Top 14 German Towns by Train
Frankfurt
First is Frankfurt, with its skyscrapers and it houses the European Central Bank.
Budenbach
Landing in Frankfurt, my friends Silvia and Kristen, meet me at the Frankfurt airport and took me to Sylvia's hometown, Budenbach, Germany. My list of top 14 German towns is a wide variety of locations that include castles, cathedrals, breathtaking beautiful landscape and WWII sites that are reachable by train!
Now, most people may not choose a sleepy town like Budenbach, but, I recommend it because the rural landscape is lovely. The German farms are the heartland of Germany and the windmill farmers are worth seeing and provide green energy and energy independence for the German people. It's important to understand, agricultures part and contribution to German culture.
After getting acclimated, we went to these famous locations and enjoyed traditional, first wine, bratwurst, and the historic sites.
Boppard
Boppard, on the Rhine Gorge, a UNESCO World Heritage site is worth seeing for the picturesque location on the Rhine. The town is also a state-recognized tourism resort (Fremdenverkehrsort) and is a wine growing center. Boppard is a tourist town focused on the wine culture of Germany.  It is a town designed for tourism and lots of tourists go here. For my preference, it's too many tourists.
Koblenz
The German city of Koblenz sits on the banks of the Rhine and the Moselle. Koblenz established as a Roman military post by Drusus around 8 BC is a thriving community today.  In the center, a statue of William the Great marks where the Rhine and Moselle rivers meet. A cable car connects to the hilltop Ehrenbreitstein Fortress, which hosts museums and cultural events and fabulous sunsets. South along the river is the neo-Gothic Stolzenfels Castle with its gardens. From the cable car, there are excellent views and beautiful photographic moments.
Trier
Trier is a Germany city on the banks of the Moselle located in a valley between low vine-covered hills of red sandstone. Eltz Castle is a medieval castle nestled in the hills above the Moselle River between Koblenz and Trier, Germany. Eltz Berg is owned by a branch of the same family that lived there in the 12th century. To see 33 generations ago is worth visiting. Have a bowl of soup on the deck overlooking the valley.
Another good site to see, Porta Nigra which is a substantial Roman city gate in Trier, Germany. Today it is the most significant and largest Roman city gate north of the Alps.
The view of Eltz Castle is fortress-like. Its cathedral, founded in 1035, is picturesque and shouldn't be missed. The High Cathedral of Saint Peter in Trier, or Cathedral of Trier, in the center of town is a Roman Catholic church. It is the oldest cathedral in the country. This church showcases the Romanesque, Gothic and Baroque architecture and the vaulted, fortress-style cathedral ceiling is where art meets the power of the fortress-like walls.
Karl Marx House in Trier
Karl Marx House
is interesting sightseeing if you have the time. In 1818, Karl Marx, the father of modern socialism and communism, was born in his Trier house. Now a museum about Karl Marx's life and writings as well as the history of communism is worth the visit if you want to learn more about his books.
Cochem
Wine and castles make Cochem a beautiful place to visit. When we went here, we enjoyed 'first wine', famous bratwurst, and mustards. Buy mustard souvenirs to bring home from Cochem. If your trip is at the beginning of the wine harvest, remember to buy a bottle of 'first wine' and enjoy it on a picnic on the hillside.
Solo Travel for the Solo Traveler
My Solo traveler, adventurous side kicked in after visiting many places with my friends. One reason I went off and enjoyed solo traveling is my friends had to go back to work. When you are traveling and sharing your time with friends, plan to give them a break. Go off on your own and see things they may have seen a million times. I did some solo traveling and saw several places alone.
The next locations are all easy to get to by train. They are super easy to go to alone as a solo traveler. If you understand the train system, Germany is relatively easy to get around by train. But take the time to learn about the regional, rural and European rail system.
I went to all of the next locations by a train while staying in one of the original hotels of Montabauer and used the Montabauer train stations as my home base.
Cologne
Cologne is the region's cultural hub of Germany. This city made my top 14 German towns list because it is a 2,000-year-old city on the Rhine River in western Germany, and is an icon German city. A landmark of High Gothic architecture, Cologne Dom is the focal point of the town and is near the old 'reconstructed' city. The old town was destroyed by Allied forces in WWII like many German towns. The twin-spired Cologne Cathedral is a gilded medieval reliquary with sweeping river views from the top of the cathedral. Walk to the top of the Cologne Cathedral or take the elevator to catch magnificent views of Cologne.
Cologne Museums
The adjacent Museum Ludwig showcases 20th-century art, including many masterpieces by Picasso, and the Romano-Germanic Museum houses Roman antiquities.
Imhoff-Schokoladenmuseum is a museum, all about chocolate! I love chocolate, so it was on my list of things to do.
There are Roman Museums, an entomology museum, art museums, and technology museums. Cologne's many museums are more than you can see in a day. If you want to look at all of them, then plan to stay here. Cologne even has a fragrance museum. Save some time to see the old fish market which is now a pedestrian area where you can grab lunch.
Gestapo
L-DE Haus, officially the NS Documentation Center of the City of Cologne is the former headquarters of the Gestapo and now a museum documenting the Third Reich. This was a terrifying museum, especially when you think in this horrific building, built before the Nazi's came to power, it was designed to be ready for when the Nazi's took control. All the Gestapo had to do, was transfer ownership to them, and the tortures began. I couldn't go to this museum.
My friends visited it and said the visit was worth it. I felt it somehow glorifies the Gestapo.
Montabaur
In the middle of everything is Montabaur. It is on three rail lines so it's easy to stay here and travel to Cologne, Dusseldorf, and Frankfurt. Rent starts at $20/night if you rent from people in Montabaur, Germany.  I always try to stay in unique places with local hosts.
Book a reservation at the Castle or visiting it at night for a wonderful dining experience. (see the photo below)
Montabaur Castle
Montabaur Castle mentioned in 859 under the name "Humbach" is an iconic historical location. The current castle, built between 1687 and 1709 served as a Residence and home of the Archbishops of Trier, until 1802. Magnificient views from the hotel's outside dining area and covered patio make it an enjoyable restaurant. Try to have a meal here.
Montabaur Jewish Quarter
Montabaur has a Jewish quarter, where Jews and craftsmen, lived until the black plague arrived. Once the plague entered the town, the Jews were blamed and were run out of town. The Black Death was caused by diseases, carried by rats and due to the poor sanitation that happens in crowded towns and cities. Eventually, the Jews came back, building a small community here. Montabaur is the "unofficial capital" of half-timbered buildings from the 16th and 17th centuries. It's a beautiful town and a joy to stroll through the alleys and winding little streets and looking around at the small shops. This is a much better tourist site in my opinion.
Make Your Own Walking Tour
There are tours you can take. Or print the Montabaur list of things to make a self-guided walking tour. I found it was more fun taking this walking tour because some of the high points aren't very much to see. You can go at your own speed. There is also a discount outlet in Montabaur that is easy to find. Just follow the giant high heel shoes, that leads to the discount mall.
From here I went to Limburg, which is a cute little 7th-century half-timber house village.
Limburg
Limburg is known as 'crooked little town', or at least the buildings all look crooked. It made my top 14 German towns list because the city of Limburg grew around a castle, originally built in the 7th century and looks the same today. My great-great-grandfather was from Hesse, and Limburg an der Lahn, is in Hesse. He was from Darmstadt, which is now the tech center of Germany. The reason I mention these two cities is to point out Hesse as another region to see. Hesse is a large area in Germany and is one of the most diverse in Germany with a variety of townships.
More About Rural Germany
The town of Limburg, located in the Slate Mountains, is surrounded by rolling hills and farmland. This part of Germany reminds me of the USA and specifically Western Washington. The Lahn River winds through the center of the town, into the hillside and farmland.
Limburg is a rare example of a town that has a complete set of nearly undamaged medieval buildings, including the 600-year-old Lahn Bridge. Go here to take one of those iconic travel photos, a selfie of you and the town in the background. The entire city center is under historic preservation protection. When visiting, take the opportunity to tour the Limburger Cathedral, an almost unaltered example of late Romanesque architecture.
Limburg's other notable historic sites include a castle, dating from the early 1200s, and a unique collection of half-timbered houses from the 1600s and 1700s. Any German town that wasn't destroyed by WWII is worth visiting on a German vacation. Limburg is a great place to see because it is original  and untouched by WWII.
Free Walking Tours
In Limburg, I saw the most number of walking tours I have ever seen in one town in a day. The town is small and the tour guides bump into each other. Print down the list of 10 things to do in Limburg, Germany (because there is also a Limburg, The Netherlands) and walk at your own pace to avoid bumping into all the other tours.
Duesseldorf
Next, visit Duesseldorf because it's a cross between modern and historical Germany. I went to the fish market with a friend, and it was so much fun to eat, drink and shop like a local.
From Duesseldorf, I took the train to Berlin. It's not worth the time and cost to fly to Berlin. Remember, it takes a lot of time to get to the airports in Germany, while trains, located in the center of town, are easy to get to and efficient. German train rides offer a beautiful, relaxing view and travel experience.
Berlin
Today, Berlin is the capital of Germany and home to the arts and vibrant night scene, the Brandenburg Gate and many WWII sites. Berlin was my favorite place in Germany and is worth a whole story. I spent four days there. The city requires time to explore and see all of it. I could have spent more time there if I had time. I imagine living in Berlin because its dynamic. Berlin has an excellent public transportation system and it's easy to get around and the people are very helpful.
I went to the second oldest yacht club in Germany. While I was there, I saw the 1939 Olympic medals won by Germany. I then went to the Olympic stadium, and Checkpoint Charlie. The Berlin riverboat cruise is excellent. Sightseeing by water is the perfect way to see the whole city in a relaxed atmosphere. Berlin is the one best place to visit and must be on every German vacation destinations.
Munich
Munich is known for many things, such as palaces, cathedrals, and museums but, it is the home of the original Oktoberfest. Going to Octoberfest is like going to an American State Fair, in costume. Be prepared to sing karaoke and drink beer in the beer hall all night long. One famous beer Hall is the 16th-century Hofbräuhaus. Germans get their tables and keep the reservation for years, and attend this event annually. This never gets old to Germans.
Oktoberfest
We went to Oktoberfest, which I think should be called, "Flirt Fest." Buy your Tickets well in advance for the event. It runs for two weeks, most people go for one day, though sometimes people go several times with different groups of friends. Depending on the hall, every hall has a different mood and rowdiness, the experience is always different. Our Beer Hall had a 24 piece brass band that rocked until closing. Our hall wasn't rowdy or wild, but more friendly and flirty. Everyone and I mean everyone, comes dressed in traditional German clothing. I borrowed an outfit from Silvia's friend and went with my friends Silvia and Kirsten. I felt very authentic!
If you want to go to Oktoberfest, take your German vacation at the end of September, it is worth seeing at least once in your lifetime.
Wolznach
This small Catholic town is the home of all things Hops.
Wolznach is "the seal district" of the hop-planting area Hallertau and home of major hops-related institutions such as the German Hops Museum and the Hop Research Center Hüll. I visited both, but the museums display written in German only, so it was a little hard to understand.
Central Hotels
Wolznach is where my great-great-grandmother came from and where I visited the Catholic cemetery looking for her family's gravesite and headstone. The town is exceptionally friendly, I went to Hotel Haimerlhof, I think it's the best hotel in the city. They helped me get to the cemetery to find my great-great grandmothers family plot. The hotel's receptionist told a local teacher why I was here. The teacher then offered and drove me to the cemetery and explained the layout of the gravesite so I could find our family headstone.
One of the best parts of a German vacation is meeting local people, and in Wolnzach I was able to do just that. I met lots of wonderful people in this small town.
I stayed at Schlosshof anno 1743  – its very low key hotel. The hotel manager left my key on a table at the front door. This was the first self-service hotel I had ever stayed at, and it was amicable and comfortable.
Heidelberg
Heidelberg is famous for its castles. For that matter, Germany is the land of castles. Famous for Heidelberg University, founded in the 14th century, this is an old historical town. The Gothic Heiliggeistkirche church towers over the cafe-lined Marktplatz, a town square in the Altstadt (Old Town). The red-sandstone ruins of Heidelberg Castle, known for being an excellent example of Renaissance architecture, stands on Königstuhl hill.
German Vacation
Use this itinerary to see some of the best places to see in German.  Here is my
German, Austria, Hungry, Poland itinerary
if you want to see the whole trip. If you are a solo traveler, with a friend traveling, or on German vacation hiring a tour guide, these top 14 German towns make an excellent adventure.
Read more of my travel stories.
Copyright © 2021 Capetown-Rio, Inc. USA. All rights reserved. Republishing is allowed only with written permission. All photography rights on this page belong to Capetown-Rio, Inc. and the author. Do you have a question, business proposal, or speaking opportunity? Please contact me here.