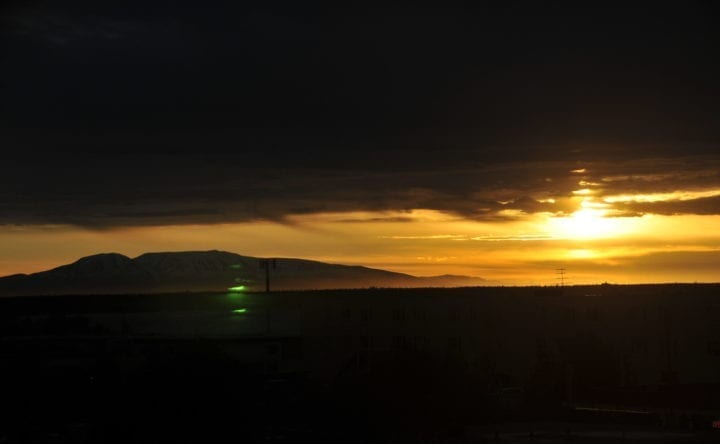 Alaska
Best Summer Alaska Itinerary, 10 Nights
By
|
Yes, those two green spots in my photo are the Northern Lights in Alaska in May. I wasn't expecting to see them but, they showed up. Alaska is one place in the USA where you can see the Northern lights and much more. If you don't have a plan for your summer vacation, go to Alaska (May to August). It's a trip anyone can take and will love. This summer Alaska itinerary for 10  nights is a totally enjoyable trip.
I went with a fellow travel blogger friend, Rachel Brown.  Alaska needs to be on your bucket list and I recommend you use this trip itinerary if you want to see the most of this beautiful state. I put together a Summer in Alaska packing list that both women and men can use. If you want to see my travel gear, please check out my Amazon Travel Store and if you buy I make a small commission and you pay nothing extra.
Best Summer Alaska Itinerary
The reality about Alaska is it is the largest state, has few people, lots of wild animals that cross freeways and lots of jobs. Alaskans are accepting people, with a dry sense of humor which is very quirky. Driving is required to see the diversity of Alaska on a flexible schedule. Buses, trains, and cruise ships are available and used by locals and tourists. We even saw an older gentleman hitchhiking with his luggage on a dolly – as I said, Alaska is quirky.
Summer in Alaska
There is only two season in Alaska. Summer season in Alaska is May 15th to August 1 – then Winter starts. In May, we had 17 hours of daylight, and night time is more like twilight than night time. Block out shades are in every hotel, but in some hotels, the curtains couldn't keep the twilight out of the room at night. We used extra blankets to block the light.
Anchorage – Day 1
– GuestHouse Inn & Suites Anchorage Inn – here is the view from our hotel window at 11:30 PM (this was taken at night). Totally amazing how sunny and bright it is in Alaska. After all, it stays light for 11-17 hours at this time of year.
We saw a moose on the Eagle River on the first day of the trip. Moose are everywhere. Here is my Anchorage moose video. Drive carefully; wildlife is everywhere in Alaska
Seward – Day 2
Make sure you catch breakfast at the Smoke Shack.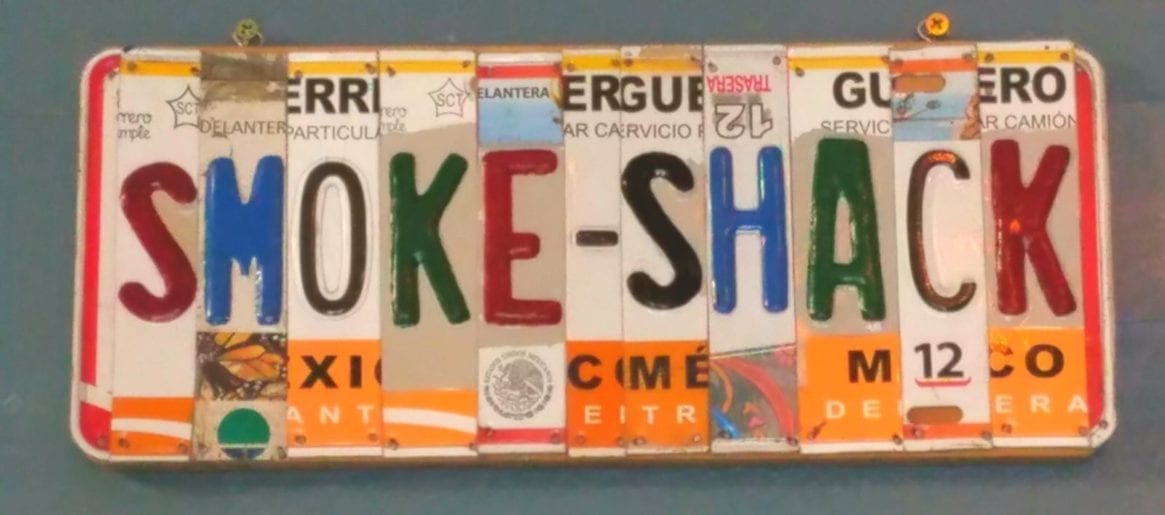 Seward – Day 3
We stayed at the Historic Seward Hotel in this room. The hotel can be noisy only because it's an old historic hotel building. The Historic Seward Hotel was one of our favorite places, with free parking, located in town, making it easy to walk everywhere. The Historic Seward hotel lobby is full of Alaska memorabilia, from stuffed animals to maps and art. The staff is friendly and showed us bits of Alaska humor. If you are looking for things to do, the Historic Seward hotel can book activities for you.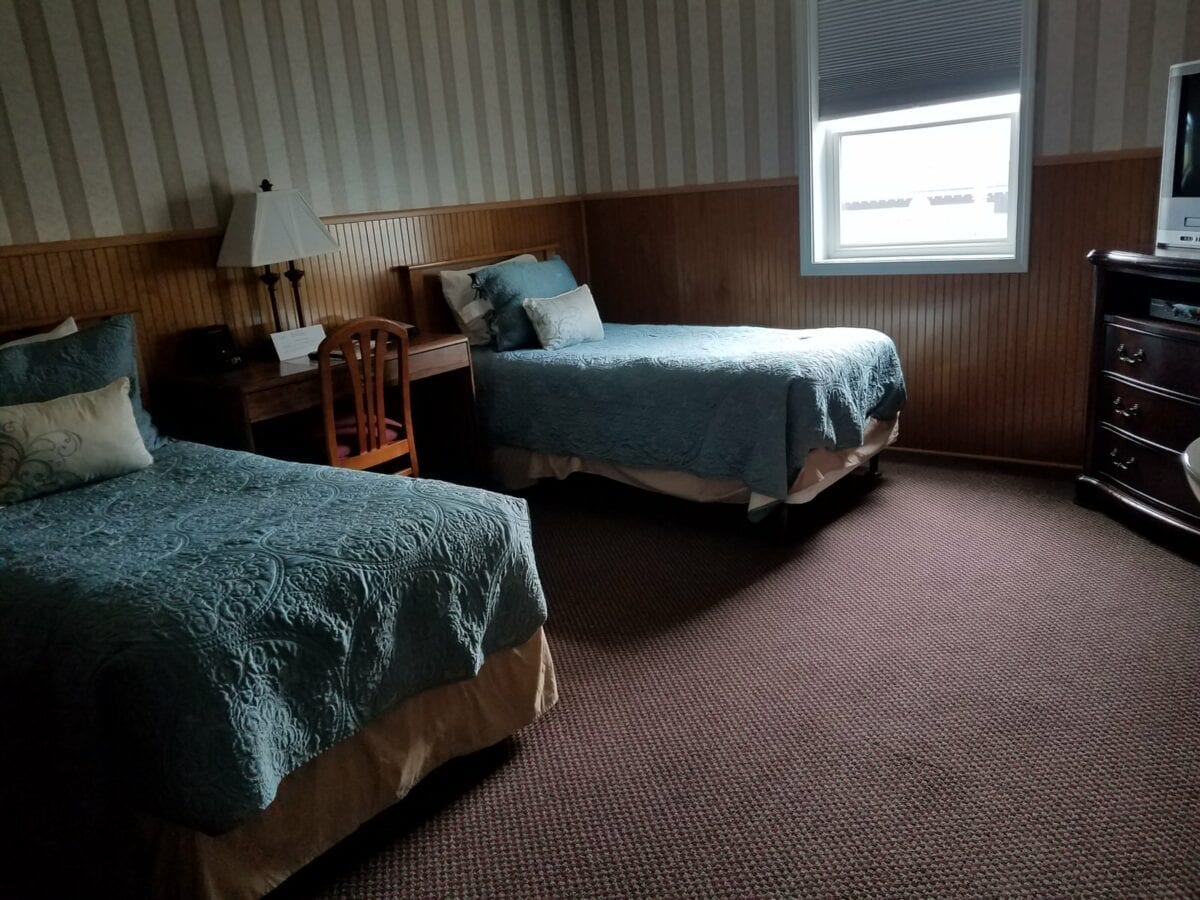 While In Seward Take a Cruise to See Icebergs and Glaciers
The Major Marine Tour is spectacular. I took the tour and enjoyed the buffet lunch, however, if you get sea sick you may not want to order the meal. The 6-hour trip took us to Kenai Fjords and Holgate Glacier. We saw lots of whales, heard the ice crack and the glacier break free into the ocean. There are loads of photo opportunities for wildlife like eagles, mountain goats, and sea lions.
Kenai – Day 4
Lovely hotel, friendly staff, that can actually make recommendations on great places to eat. Don't miss Veronica's Cafe, in Kenai. It had a wonderful atmosphere.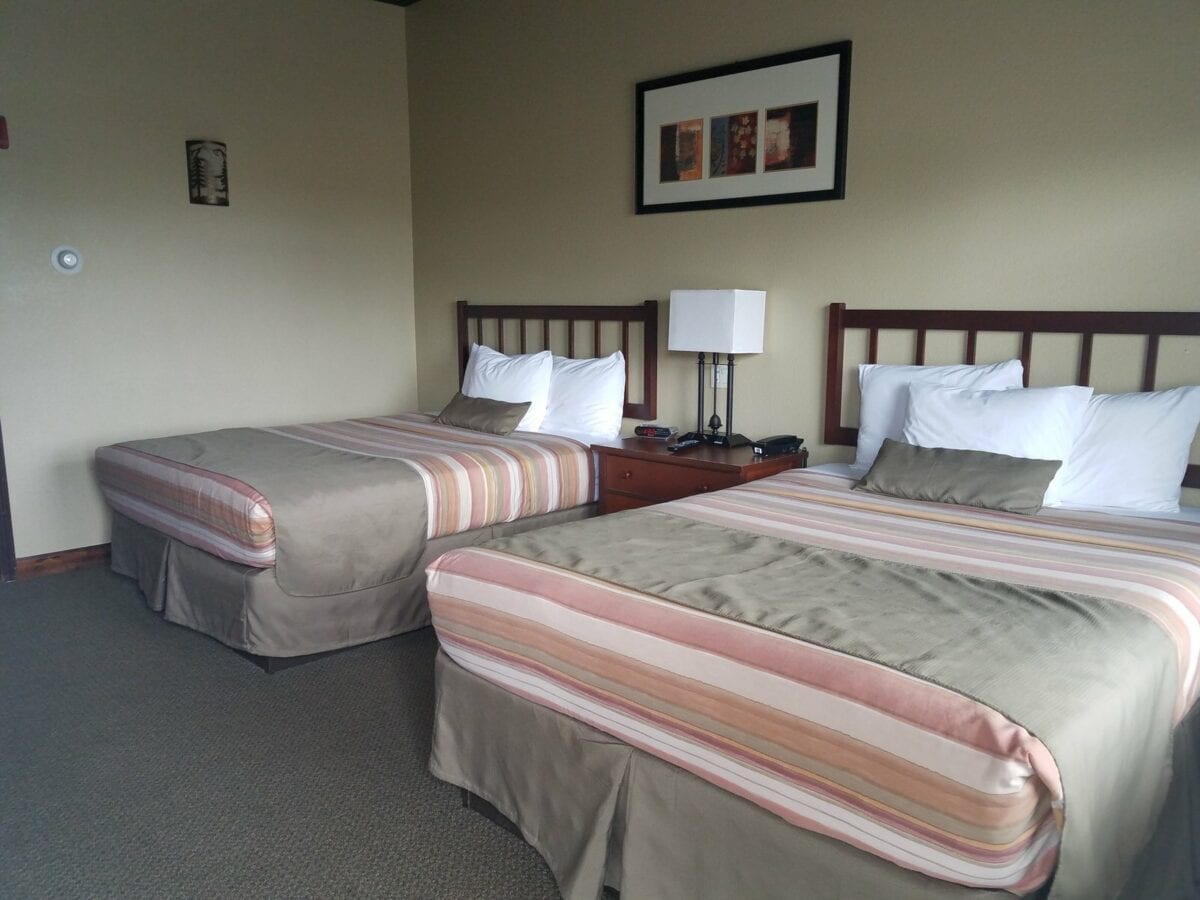 Here is the video of the moose I met in the parking lot. Want to see my reaction. I had so much fun with the moose.
Girdwood – Day 6 (26th)
An Alaska itinerary has to include a ski resort, hiking trails, fine dining, and spa experience, and the Alyeska ski resort offers the perfect spa experience. It also offers climbing and mountaineering, a sushi bistro, and spectacular mountaintop bar and restaurant with 'to die' for views. There is more to do in Girdwood than you might think, try some of the top things to do in Girdwood, Alaska. There is an easy to see Glacier right before the Whitter Tunnel.  The area is called the Portage Valley; the Glacier is called the Portage Glacier. Try to stop by to see it.
Denali National Park – Day 7
We stayed at the Denali Bluffs which is shown below. Denali Bluffs Hotel fits our budget and needs for this trip. I would love to try the Grande Denali Lodge on my next visit.
Quirky Alaskan Signs
The signs going up the road where hysterical and show that Alaskans have the best sense of humor of any of the fifty states.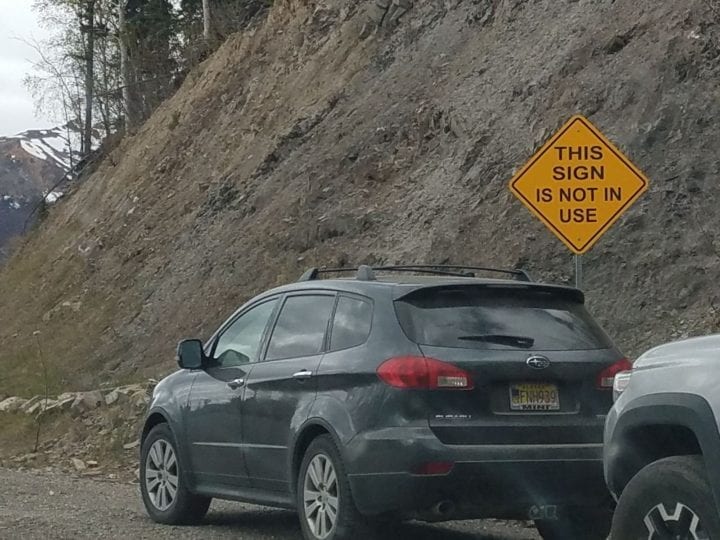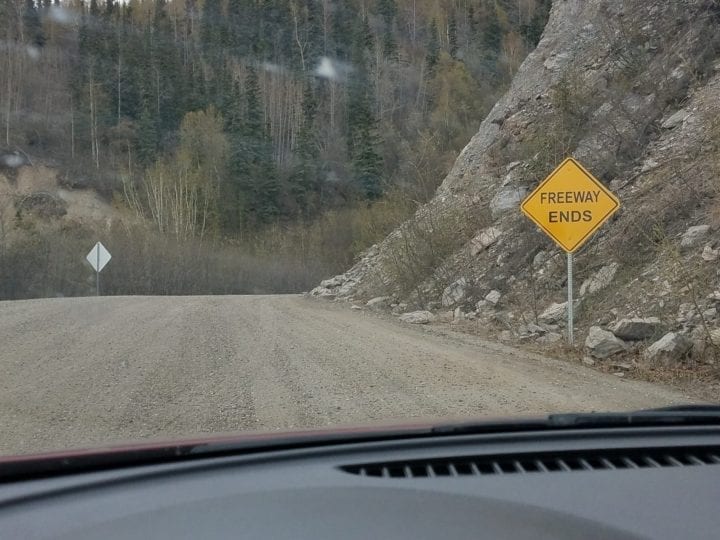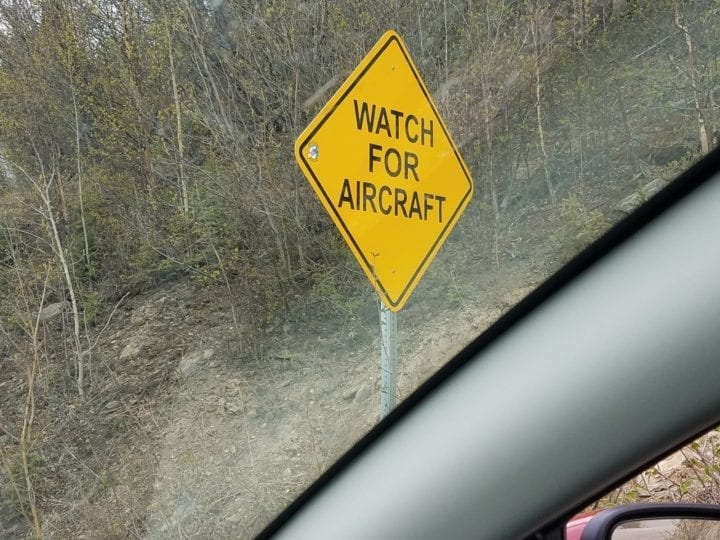 Summer Alaskan Views
Both hotels have spectacular views and offer fantastic hospitality. No matter which hotel you choose, pick the accommodation that best fits your budget and style. Both have free shuttles to Denali National Park.
Here is the entrance of the Grande Denali. Absolutely a beautiful hotel inside. I wish I could show you all the photos I took from here.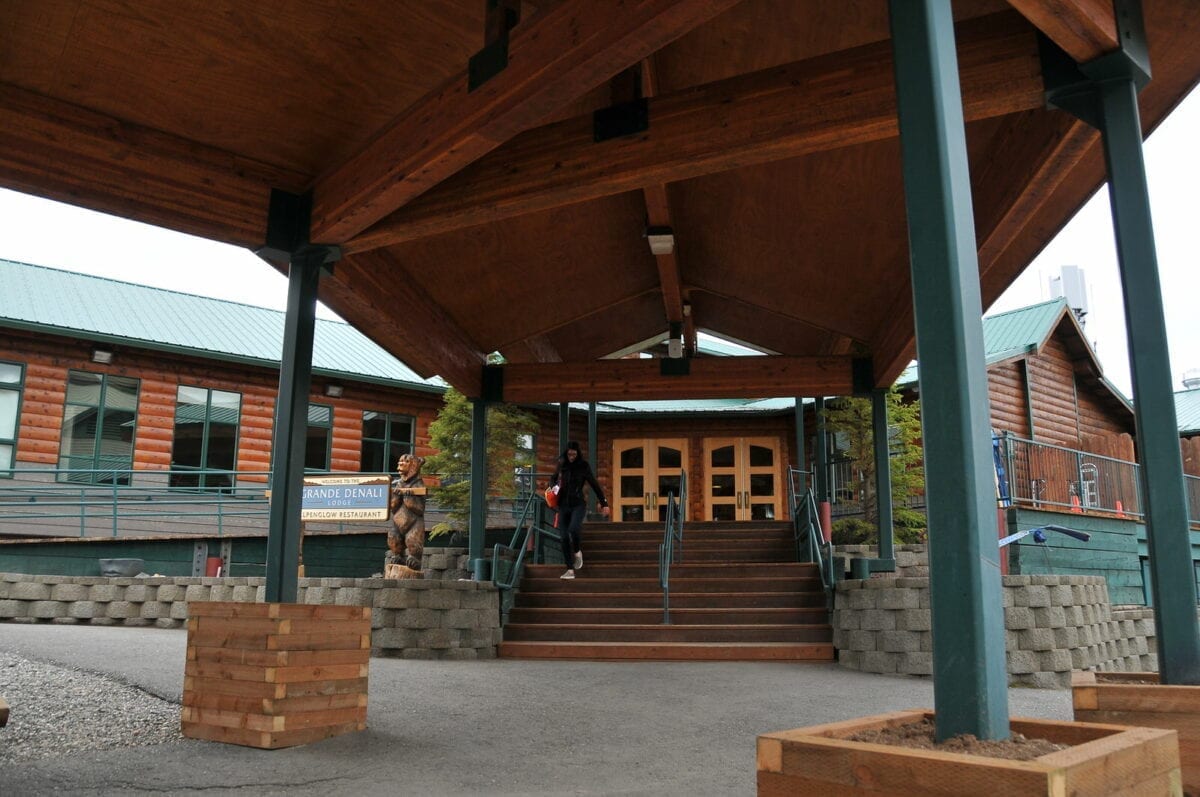 I suggest that you spend more time here and at Denali National Park and Preserve. Add a second or third night in Denali to go fishing, river rafting, photographing animals, zip-lining, and so many more wonderful outdoor activities. Denali was my highlight of the trip.
Fairbanks – Day 8
Next, we booked a cabin at the River's Edge Resort that was quiet, clean and had very comfortable beds. We used an extra blanket to block out the summer light that never sets. There are things to do along the river bank including golfing into the river. Again, more Alaska humor, I think, but it did look like a fun thing to do.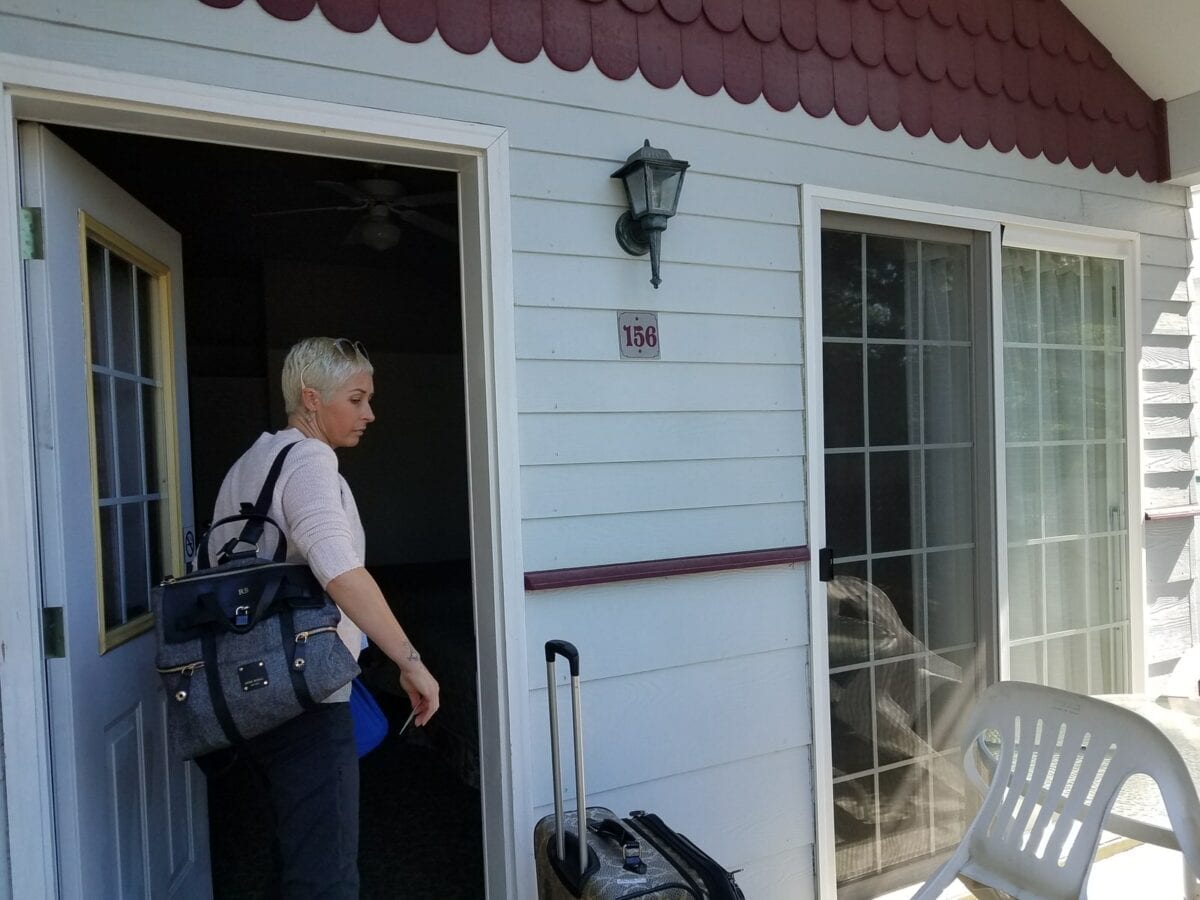 Eat at Chena's Restaurant Fairbanks for dinner and try the reindeer meatloaf or roast, local specials are available on the daily fresh menu.
For breakfast try the Diner in Fairbanks.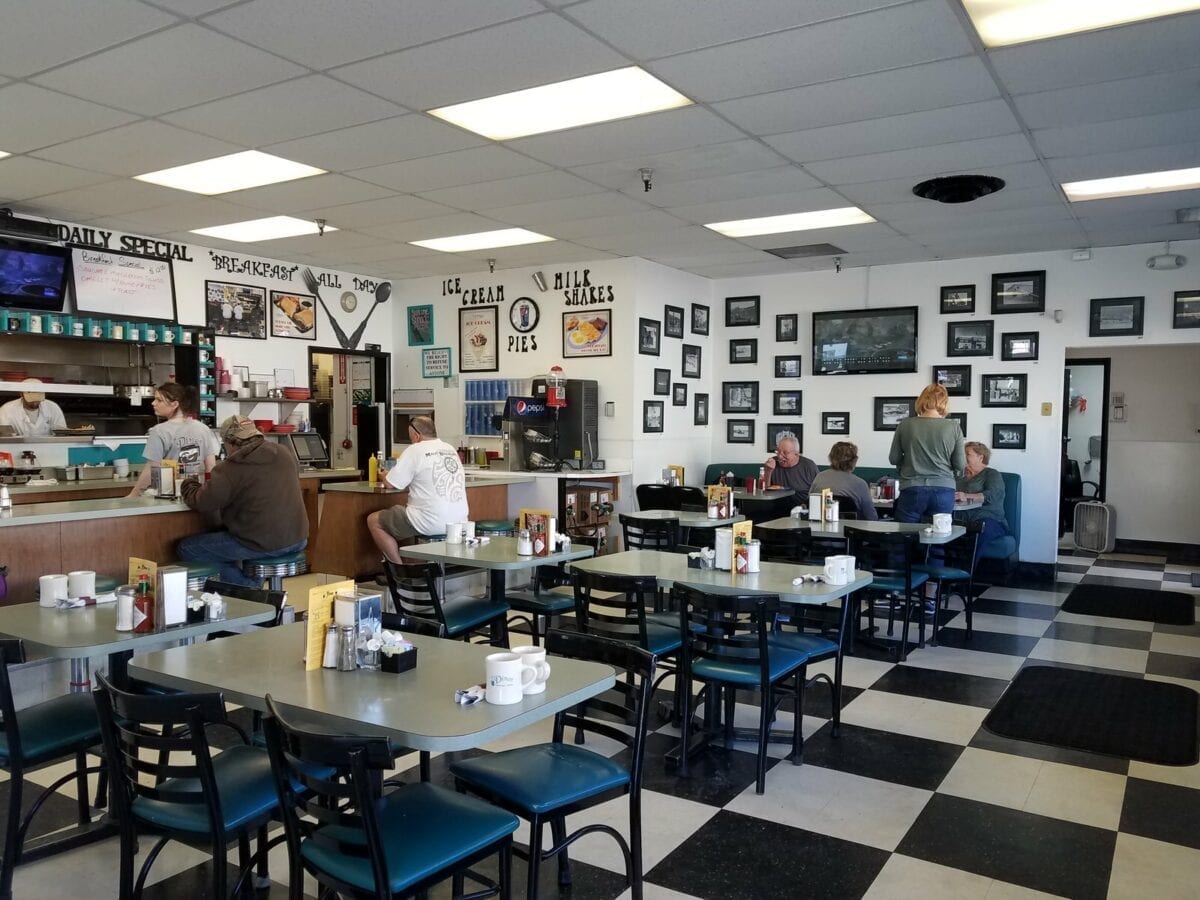 Glen Allen – Day 9
Antler's Rest Bed and Breakfast – This home away from home is a romantic location and bed and breakfast. If you are traveling as a couple, this is the perfect location. I recommend skipping this if you are going with a friend and add an extra day in Denali.
Anchorage – Day 10
We headed back to Anchorage for our final night of the trip and stayed at the 1st hotel, again. Guesthouse Inn and Suites offers free airport shuttle starting at 4:00 am. Most Free shuttles don't begin early enough for me to use them.  This hotel makes it easy for you to catch your early morning departure without spending extra money for a taxi to the airport. The staff was really nice too.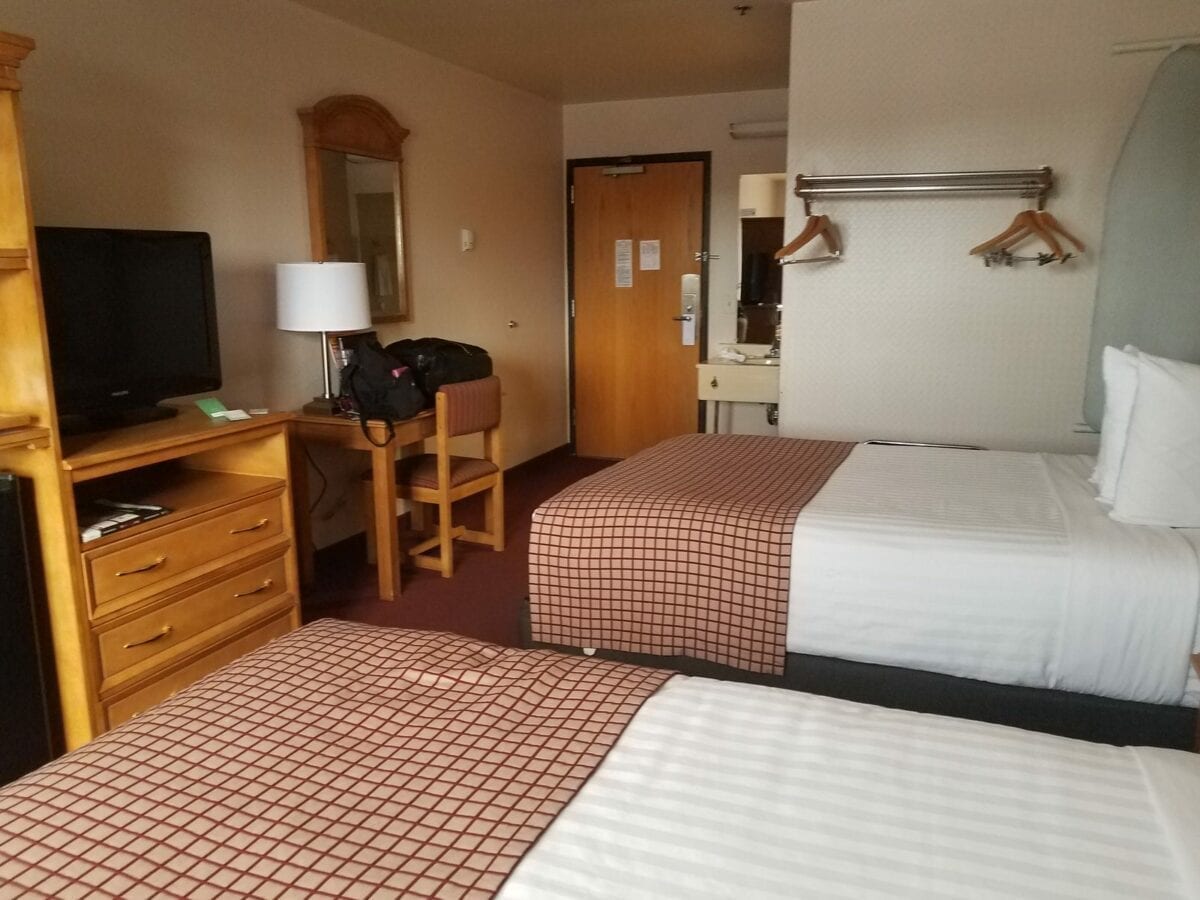 Summer in Alaska should be on everyone's bucket list. It's so spectacular that I'm heading back to do a week in Denali and can't wait to experience more of the great outdoors. Denali Bluffs has offered to organize a trip, so I can experience some of the amazing partners they have. So, stay tuned!
If you aren't into the great outdoors and you are looking for an urban experience, try my Miami Itinerary. Miami makes a great vacation location. I prefer it in January – March.
Winter in Alaska
By the way, if you love the outdoors even, the winter is a great time to go to Alaska especially if you love cold weather. In winter, you can go dog sledding, ice fishing, snowmobiling, and skiing at Mount Alyeska. The Alyeska Resort is the spectacular ski resort lodge located at the foot of the mountain with fine dining and casual bistros right on the premise.
Copyright © 2021 Capetown-Rio, Inc. USA. All rights reserved. Republishing is allowed only with written permission. All photography rights on this page belong to Capetown-Rio, Inc. and the author. Do you have a question, business proposal, or speaking opportunity? Please contact me here.