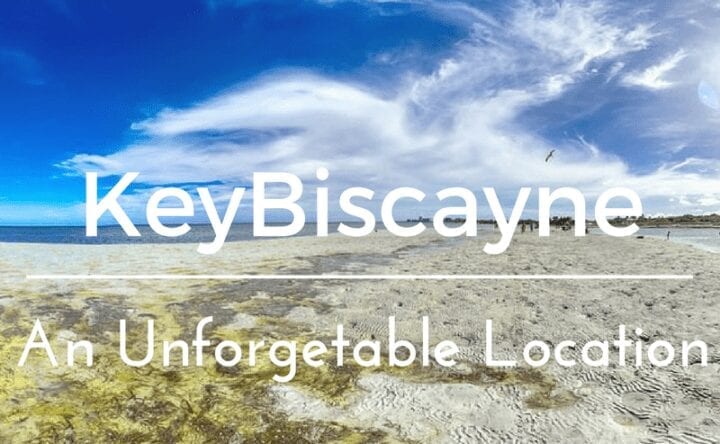 USA
Beautiful Key Biscayne Florida
By
|
Understandably, Miami is famous for South Beach. But Florida is much more including Key West or Key Biscayne. The southern Florida coastline and Miami have become the stereotype of Florida over the years. You might decide to seek the adventure of the relatively isolated Key West area, which makes for an unforgettable visit as we've shared in a previous guest post by Jim Allen. But there is more to explore in Florida, for beachgoers, hikers, photographers, and travelers of all ages in Key Biscayne.
Try visiting Miami -Dade County which has several locations that make a memorable vacation visit. One great vacation location is Key Biscayne, an island town east of Miami, and easily reachable by the Rickenbacker Causeway.
Best of Key Biscayne
Even as you enter Key Biscayne, you can already see a quiet stretch of coastline. The Rickenbacker Causeway Beach is among the less crowded shores in the region. Although not as developed as its more famous counterparts, this beach satisfies vacationers who want to frolic along the shore to enjoy the sound of the ocean, rustling palm trees, and seagull squawks.
Two Iconic State Parks
What makes Key Biscayne truly unique, however, is the two parks at its opposing ends, each having its captivating qualities. In the northern part of Key Biscayne lies Crandon Park, while Bill Baggs Cape Florida State Park situated in the south.
Crandon Park
Crandon Park can be accessed as soon as you pass Rickenbacker Causeway. Many locals frequent this place, especially families on holiday. Of course, the locals know the area best so if they like Crandon Park, then you know there's something special there.
Key Biscayne Beaches
The beach on this part of Key Biscayne is vastly underrated. Florida Rambler described Crandon Park Beach as "so photogenic that some of the most beautiful models in the world are brought here for photo shoots." The spot most often featured in ads and tourism brochures is Crandon Park Beach. Therefore, it stands to reason that Crandon Park Beach is a world-class beautiful beach.

(Photo: Florida Rambler)
The Ocean
As you wade into the waters, delightful sandbars greet you which serve as a barrier for big waves. The make protective coves for swimming. The extraordinary, sandbars and the protection they offer, creates an ideal area for children to swim. But of course, lifeguards are also posted for everyone's safety.

(Photo: Pixabay)
Inland Hiking and Trekking
Further inland, there are nature trails which cater to both outdoor enthusiasts and casual trekkers. There's also a nature center that hosts exhibits and field trips. The perfect family gatherings are held here because of the Picnic and recreational areas. Additionally, it's worth mentioning that in the Crandon Family Amusement Center, there's an antique carousel that dates back to 1949 and still runs today. Don't miss it!
Key Biscayne, Bill Baggs Cape Florida State Park
On the opposite end of Key Biscayne, Bill Baggs Cape Florida State Park attracts countless tourists each year. Vacationers from Miami who are looking for a break from city life consider this area as the perfect quick getaway.

(Photo: Pixabay)
Key Biscayne – Cape Florida Lighthouse
Among the most visited spots here is the Cape Florida Lighthouse, which you can hike to enjoy exhilarating views of the ocean. Built in the 1800s, Florida Hikes states that it's the oldest standing structure in the area.
As you tour the coastline, you'll notice some abandoned shelters rising over the reefs. These shacks are collectively known as Stiltsville because they stand on wooden poles or stilts.
(Photo: YouTube)
Additionally, Cape Florida State Park has modern picnicking facilities and has kayaks and other water sports rentals. There are also a handful of restaurants serving all sorts of delicacies for tourists and foodies alike.
A Lasting Impression

(Photo: Pixabay)
One trip is not enough to fully experience the allure of Key Biscayne, which is why lots of visitors find themselves coming back every year. It's also why so many people end up moving to Key Biscayne. Even some of my family members have moved there.
As a result, family homes, as well as condos have sprouted up in different regions of Key Biscayne. It's also considered the best suburb for raising a family, according to a blog post from Discover Homes Miami. The article discusses how factors such as safety, and amenities like schools and family-oriented activity centers makes Key Biscayne one of the most sought-after places to live in the whole Miami area.
But although Key Biscayne has areas with a retro vibe, it still is a location with a number of pristine and natural locations such as the two parks mentioned: Cape Florida State Park and Bill Baggs Cape Florida State Park. So now you have loads of reasons to visit Key Biscayne.
Sharing is Caring – made to save on Pinterest!
Copyright © 2023 Capetown-Rio, Inc. USA. All rights reserved. Republishing is allowed only with written permission. All photography rights on this page belong to Capetown-Rio, Inc. and the author. Do you have a question, business proposal, or speaking opportunity? Please contact me here.