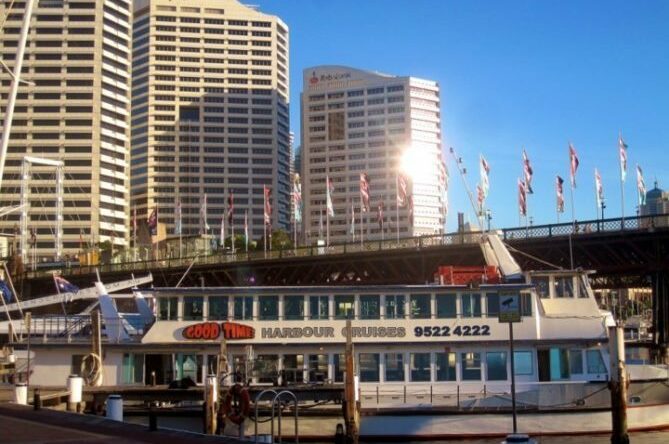 Pankaj Arya
Australia
Hints for Moving Abroad – Moving to Australia
By
|
Moving Abroad – Let the Fun Begin! My fun began a few weeks back. About 6 weeks ago to be precise, my family of 4 moved to Sydney, Australia from Dubai, UAE. Needless to say, moving across continents is never easy and we had a difficult time adjusting to the new place, but things became easier over a period of time, and we have started liking this place with each passing day. Moving is never easy, although the crates from https://www.teacrate.com/ can be a massive help when sorting all your belongings in an organised fashion. Even moving in the US could be hard work sometimes, however it's nice to know that there are people like these realtors Blacksburg who could help you out and make things a little less stressful. If you are moving country like I did, a quick Google search will help you find your local realtor.
Moving to Australia- A Journey
My website is called www.movingtoaustraliaweb.com
Dubai Is Unique
Sydney is entirely different from Dubai, where we lived for five years and had a great time with friends and family. Dubai is hyperactive, and you can do anything almost any time of the day, on the other hand, Sydney is bit slow, and things have to be done a particular way and process, and if you follow the process/procedure, things are easy. Also, don't forget the wait and patience required. In many ways the move is the same as moving a long distance across America, there are always going to be things to get used to. A friend of mine just moved from New York to LA and was so grateful for the service of https://www.mylongdistancemovers.com/ who made the move a breeze. This allowed her to focus her energy on settling into the area.
On the other hand, in Dubai, if you are ready to pay the price, you can always get a premier service for almost anything.
Things to Know About Moving to Australia
I have tried to note my experiences, In case, it may help someone, who is planning to relocate to Sydney.Moving to Australia- A Journey
Moving to Australia – The Journey
PS: I am not a professional writer/blogger and hence have it with a pinch of salt.
If you have questions: Feel free to reach out, I will try my level best to answer them.
And as one of my friend's said, The destination is not important, what matters is the Journey.
Enjoy the Journey of moving to a new place
Here is the list of things one should do:
Before coming to Australia
Close all your credit cards, it takes 90 days to close them. Also, make sure you get a no liability certificate from bank
Open an Australia bank account online. You can do the same as soon as you have VISA. One such bank is CBA. Here is the link to open an account.
https://www.commbank.com.au/personal/accounts/transaction-accounts/everyday-account-smart-access.html
Change the address in your Australian bank account to a local address. You can do this online after opening the account.
Open a USD account with your bank, this way you will be saved from transferring all your money in one go and can easily transfer the money to your local AUD account.
Book the hotel apartment for before you come here. Use the following site: www.Agoda.com.au. I stayed at Meriton Serviced Apartments at 108, George-street, Parramatta; they are centrally located but a bit costly. Book for minimum two weeks because it does take some time to hunt for the house
Moving to Australia – Things You'll Need Once in Australia
Apply for NSW photo id card for you and your wife; this will help you for lots of purposes.
http://www.rms.nsw.gov.au/roads/licence/nsw-photo-card.html
Apply/Reactivate your TFN (Tax File number)
https://www.ato.gov.au/Individuals/Tax-file-number/
Apply/Reactivate your Medicare cards. You can do this without your photo card as well.
https://www.humanservices.gov.au/customer/dhs/medicare
Get a car on rent; it will help you to move around. You can drive on your Country license for three months. Use the following site for real rates.
https://www.vroomvroomvroom.com.au/Check
Applying for a local license uses this link for all the details: http://www.rms.nsw.gov.au/roads/licence/moving-to-nsw.html. One can drive on the international license for three months. After that if your license is more than three years old, then you need to first give the online knowledge test and then road test. Details are on the above link.
For commuting on Trains, Bus and Ferris you will need OPAL Card although you can pay cash also, Card is free, and you can add as much credit as you want. You can get it from any grocery store, news shop. Available all across NSW on every street. Just look for the sign of Opal card on any shop. Children get 50 % discount on the fare, and there is a unique green color Opal card for them.
Better to get local SIM from Airport, it's immediately activated and you can get a pretty decent deal. I went for 50 AUD per month plan, and it allows me 10 GB data, unlimited calls to India, Free Local Australia calls and texts and also 90 minutes international to any country. There is a list of 10 free unlimited call countries, and you need to check if they allow your country
Daily Needs
Buying Grocery: Aldi, Woolworths, and Coles
Furniture shopping: Super A-Mart, Harvey Norman, Nick Scali
Buying Electronics: GoodGuys, SecondsWorld
Shops for Buying Crockery: Victoria's basement
Vacuum Cleaner: Godfrey
Indian Grocery stores: Patel's and Udaya
House Hold Storage and cleaning items: Bunnings
Moving to Australia – Some of the Quirks in Australia
Almost everything closes at 5.00 pm, except grocery stores and restaurants.
Business Close Except on Thursday – everything is open until 8.00 pm
All Government offices close on Saturday and Sunday.
Hotels, Rental car agencies don't accept cash.
Standard delivery time for furniture is 4-6 weeks.
Installation for anything like TV, Furniture, etc. will set you back by minimum 100 dollars.
You can't go to a real estate agent and ask him to hunt house for you; you need to do the same online. On show day, the house will only be open for 15 minutes, and then you will be jostling with ten other people for the same house, so be quick about what you look for a home.
Roads are narrow compared to other parts of the world.
Furniture, Electronics and most of another stuff are expensive compared to other areas of the world.
Moving to Australia – Some General Good Things to Know
Public transport is excellent; you can go anywhere with public transport.
There is a standard process for everything, and people will follow the process, you can't, and they won't change it for you.
A very safe country, if you lost something, you will get it back almost every time.
The weather is great, and there are endless things to do for almost everyone.
Eating out of expensive but there is a huge variety of fresh fruits and vegetables.
Alcohol is cheap, and every mall will have at least couple of shops, the common ones are BWS and Celebrations.
Don't Drink and drive chances are you will be caught and might even land in Jail.
Schooling in Australia
Public schools in Australia are excellent, and most people send their kids to public schools. There are also private schools but they are expensive and are considered out of reach for most families.
Schools give admission based on the age of the students. It does not matter, which grade your kids studied in the former country. Also, you need to stay in the catchment area/range of the school to be eligible for that school. Schools will need your address proof before admission.
You can check the below Link to check schools ratings:
http://bettereducation.com.au/school/Primary/nsw/nsw_primary_school_rating.aspx
It's important to bring the immunization records of your children else you will need to get them all the required vaccines before they get admission in school Its not mandatory to bring school leaving certificates but it's good to have. Most of the schools will conduct their short assessment before giving access to children.
The admission process is easy, just call the school and ask for an appointment, show up on the meeting time and follow the instructions of the school.
Medicare in Australia
The government provides health care to all the citizens and permanent residents. If you are coming on a PR VISA, you can use government hospitals and clinics. You will pay for some of the services, but you can claim that back.
It is advised to have private insurance else you will pay higher income taxes.
Your employer does not pay for your health insurance or life insurance as part of your employment.
Moving Around
The GPS system works great in Australia, and you can find directions to almost any place using your phone. Use Google maps to find walking, car or public transport directions.
Use Moovit app on your phone to get public transport availability. Moovit is good for traveling on buses.
Another good app is TRIPVIEW.The trip view is good for traveling on trains.
I hope you find this information useful and relocating to Australia becomes little easy for you.
Enjoy the Journey!!!!! And don't forget the Australian animals! – There are more poisonous critters here more than anywhere else on the planet, but, it's quite safe. Be aware and see how many you can see.
Copyright © 2021 Capetown-Rio, Inc. USA. All rights reserved. Republishing is allowed only with written permission. All photography rights on this page belong to Capetown-Rio, Inc. and the author. Do you have a question, business proposal, or speaking opportunity? Please contact me here.